25 days till Christmas Day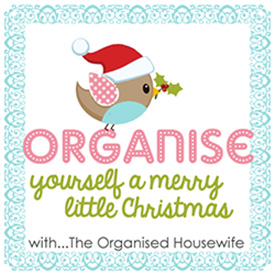 'Organise yourself a Merry Little Christmas' is a series that will help you to have everything planned and ready for Christmas day.
Each day I will be sharing a new Christmas task to ensure you have completed everything needed by Christmas Day,  yummy Christmas recipes, fun Christmas activities. a gift guide with ideas on what to buy or make your loved ones and more.
Use 'The Organised Housewife Christmas Planner' to help organise tasks throughout the series.  This 45 page planner will keep all your checklists, planners, budget, travel information and more together in one folder.  It is available as a digital download so you will receive it instantly after purchase and can start organising!

 Today's Tasks:
Don't forget to start the advent/countdown calendar tomorrow
1st of December has always been our tradition to put up the Christmas tree.  I was going to put it up earlier this year, but couldn't break our tradition of always doing it on the 1st.  If you don't put up a tree, I urge you to put a few decorations, to brighten your day and help you get into the Christmas spirit

2013 Diary
The OTi Diary will certainly help a friend, a loved one or yourself to be organised in 2013.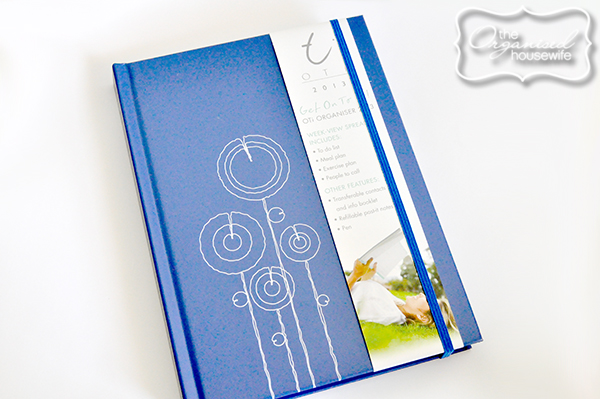 This diary is designed to help anybody become and stay organised, with pages specific to planning, such as planning your weekly exercise routine, meal plan, to-do list and people to contact.  All conveniently on the same page to your weekly appointments.  One week opens to a page, which I prefer because at the beginning of the week you can see your week easily with a glance.
If one of the columns doesn't suit you you could change it and use for a different purpose, eg, use the exercise column to write down your partners shift work hours, kids activities, work events or deadlines.  But I must admit, we busy mums really do need to schedule in some exercise time.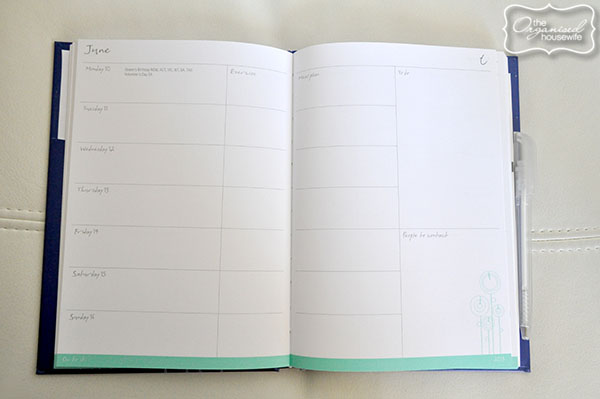 Speaking of planning it has pages at the back to plan your next party with an area to write your guest list, what food and drinks you will serve and the recipes you would like to try.  Its always important to have time out and the 'going away' section helps you organise everything needed for your travel plans.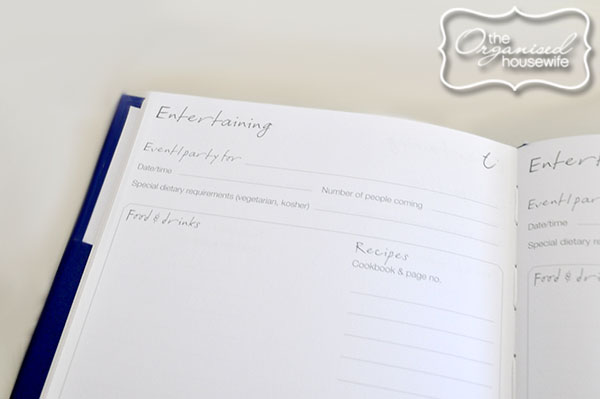 The pocket in the front of the diary keeps pieces of paper, shopping list, a running to-do list or receipts tidy.  But remember to empty each week.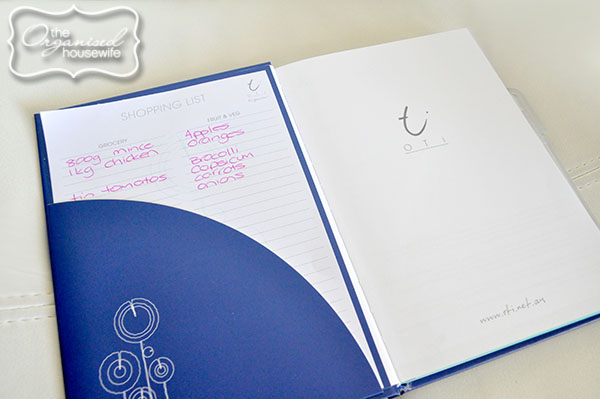 Available in a range of different colours, I love the spearmint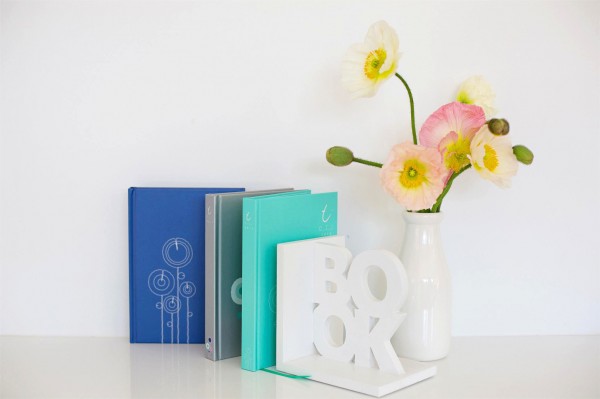 My favourite thing about the OTi Diary is that the contacts & info booklet at the back can easily be removed and placed into your diary next year, no need to re-write all your phone number, address lists, dates to remove or passwords.  This saves so much time when changing diaries each year.
The OTi organiser has been designed for the modern woman whose lifestyle involves juggling obligations along with achieving personal goals. As mothers, we regularly felt overwhelmed, disorganised and like we had little time to ourselves.
After research we discovered that we were not alone. There was an endless amount of clutter – to do lists, diary, post it notes, phone numbers, shopping list and school notes found in piles around the house. We wanted a stylish handbag sized organiser that contained everything we used on a daily basis to stay On To it, so the OTi organiser was born.
OTi Diaries can be purchased in the OTi online store here
 Find more details about OTi Organiser
Website & Facebook

Mars Bar Christmas Crackles Recipe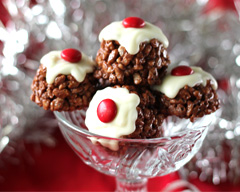 Find more details at KidSpot

Red-nosed Reindeer Lollipops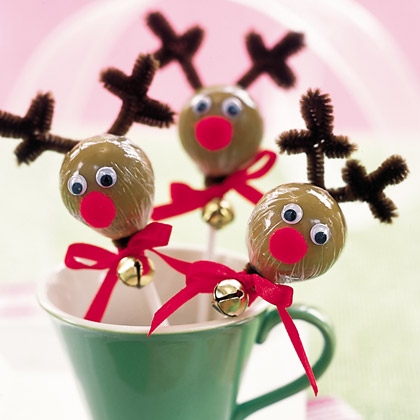 How cute are these, ooh my kids would have so much fun making these!
Find more details at Spoonful.com

Purchase an Elf on the Shelf from The Book Depository, they are the cheapest I have found and offer free shipping to Australia.  Use the Elf on the Shelf Planner, notes from Elf, letters from Santa acknowledging good and bad behaviour, plus elf report and more.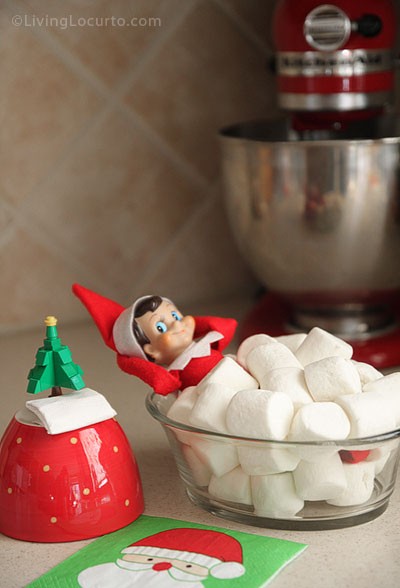 idea found via Living Locurto
Disclosure:  In addition to my own gift ideas I have received compensation to add some businesses.  Paid affiliate links may be used throughout this series.