32 days till Christmas Day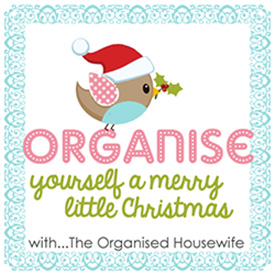 'Organise yourself a Merry Little Christmas' is a series that will help you to have everything planned and ready for Christmas day.
Each day I will be sharing a new Christmas task to ensure you have completed everything needed by Christmas Day,  yummy Christmas recipes, fun Christmas activities. a gift guide with ideas on what to buy or make your loved ones and more.
Use 'The Organised Housewife Christmas Planner' to help organise tasks throughout the series.  This 45 page planner will keep all your checklists, planners, budget, travel information and more together in one folder.  It is available as a digital download so you will receive it instantly after purchase and can start organising!

 Today's Tasks:
Write the remainder of your Christmas Cards
Don't forget about you, what's on your Christmas wish list?
FREE Christmas Wishlist Printable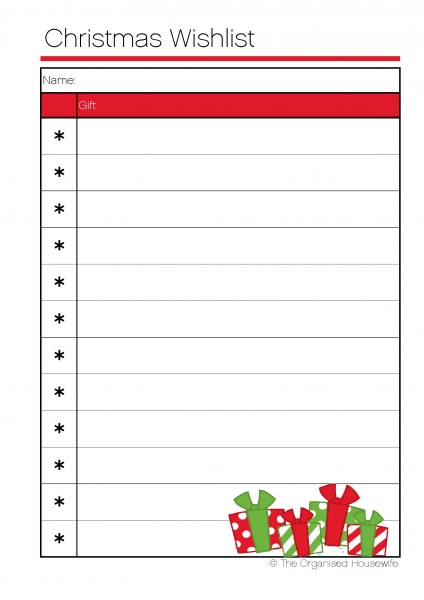 Glitter Play Dough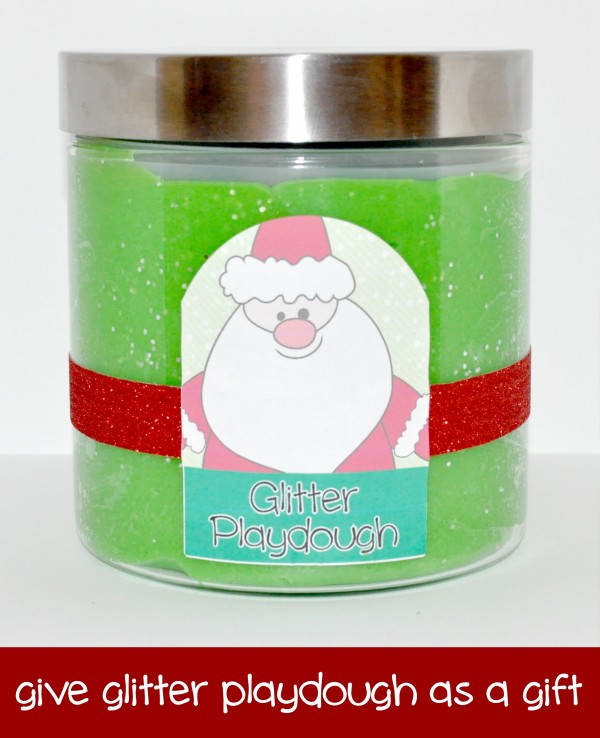 My girls recently went to play with their play dough and it was all dried up, it was a rainy day, so we decided to make some with some added sparkle!  We then made a few for friends we are visiting this weekend.
What you will need
Jar – we used the Brosilicate Canister from Howards Storage World
2 cups Plain Flour
1 cup salt
2 cups water
1 tlb oil
1 tsp cream of tartar
food colouring
glitter
How to make
Place water in medium saucepan
Add food colouring to desired colour, I used about 2 tsp of green.  Mix.
Add flour, salt, oil and cream of tarter to the water mix.
Stir constantly over medium heat until it turns into play dough.
Allow to cool, then knead in the glitter
Add label and ribbon to decorate
FREE Label using Avery Arched Labels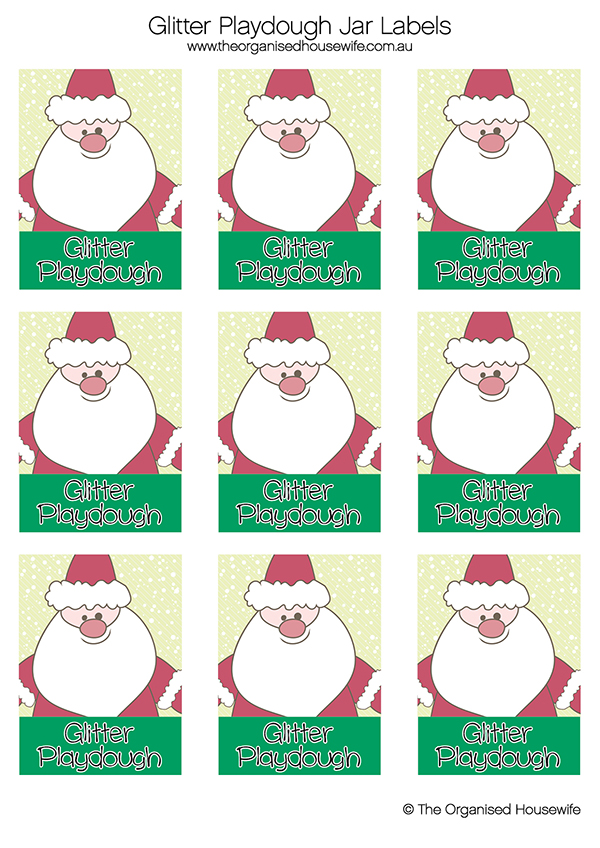 Ultimate Christmas Pudding
Find more details at Nigella Lawson
Bloggers are welcome to submit a recipe, see page here

Ferrero Rocher Christmas Trees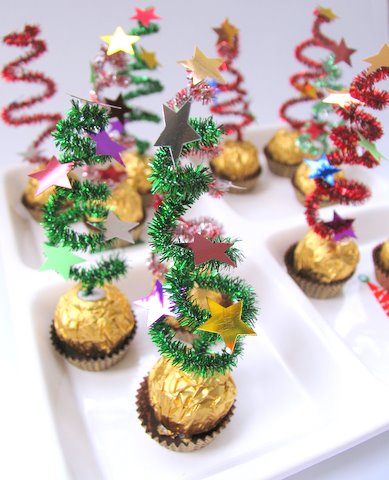 Find more details at One Crafty Mumma
Bloggers are welcome to submit an activity, see page here

Purchase an Elf on the Shelf from The Book Depository, they are the cheapest I have found and offer free shipping to Australia.  Use the Elf on the Shelf Planner, notes from Elf, letters from Santa acknowledging good and bad behaviour, plus elf report and more.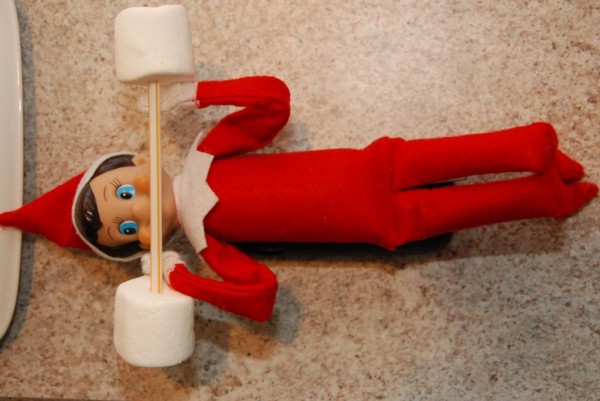 idea found via Dirty Diaper Laundry
Disclosure:  In addition to my own gift ideas I have received compensation to add some businesses.  Paid affiliate links may be used throughout this series.

7 THINGS I DO EACH DAY TO KEEP THE HOME CLEAN AND ORGANISED
Subscribe to my weekly newsletter to receive blog updates in our inbox + this FREE eBook sharing some of my top tips that you can adapt in your own home.