Magic Reindeer Food treat bags are an easy and inexpensive gift that the kids can give to their friends and kindy friends at the end of the year.  It's easy to spread the Christmas spirit with this adorable little treat. My kids used to (because they are now non-believers) sprinkle their reindeer food on the lawn at Christmas Eve every year so the reindeer had something scrumptious to eat. It's a cute way to keep the magic of Christmas alive in such a simple way.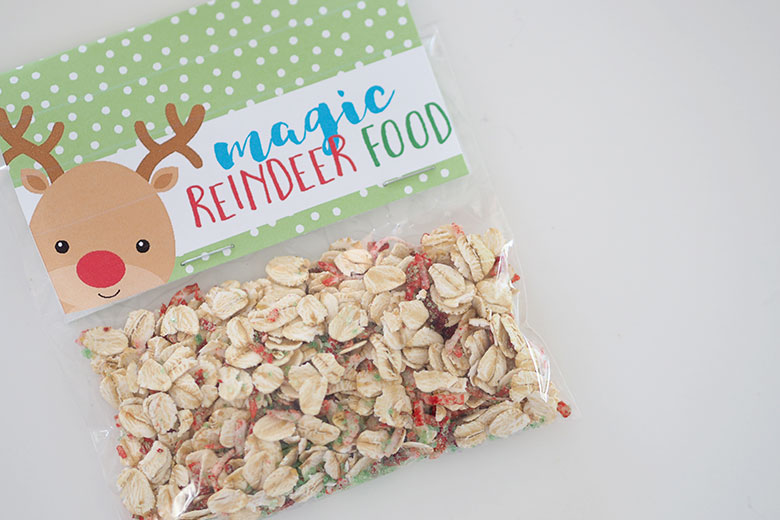 The printable Magic Reindeer Food bag toppers are designed to fit over little 10cm cello bags which can be found at most discount stores or in the party section at the grocery and department stores. There are four printable bag toppers per one A4 sheet of paper.  The topper also has a cute little poem on the back:
Sprinkle magic reindeer food outside at night, the moon will make it sparkle bright, as santa's reindeer fly and roam, this will guide them to your home!
and has space for you to pencil in who the bag is for and who it is from.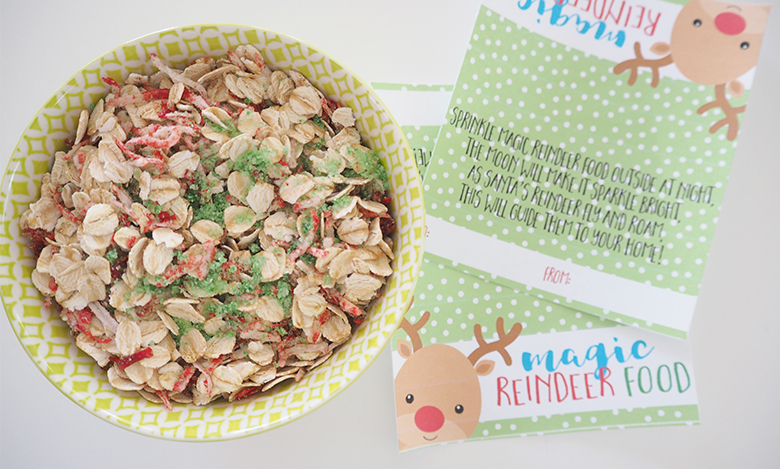 I like to use sugar and coconut in my reindeer food, rather than glitter as glitter can be harmful to wildlife.
HOW TO MAKE REINDEER FOOD
WHAT YOU WILL NEED:
Cellophane bags (I found these 50 for $2 at my local dollar store or you can check the party section at your local supermarket)
Rolled Oats
Shredded coconut (you can use desiccated coconut)
Sugar
Red food dye
Green food dye
Reindeer Food bag toppers (Available here)
Stapler
QUANTITIES
It really depends on how much you are making.  I make a ratio similar to 1 cup oats to 1/4 cup coconut and 1/4 cup sugar. Again, it depends on how liberal you are with how much you add inside each bag. I usually added 1/4 cup to each bag.
HOW TO MAKE REINDEER FOOD:
1. Add green colouring to sugar and red to coconut, mix. You will only need a drop or two in each to colour it.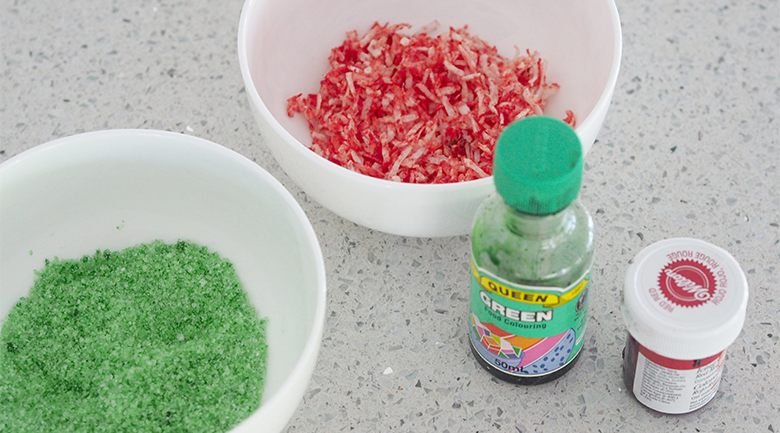 2. Combine rolled oats, coconut and sugar, mix.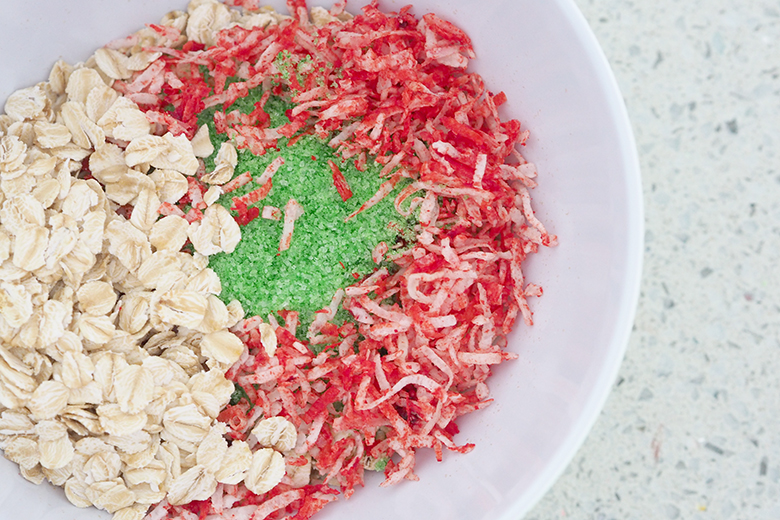 3. Spoon into cellophane bags and staple on a Magic Reindeer Food topper on top of the cellophane bag.
below is an image of the front and back of the magic reindeer food bag topper.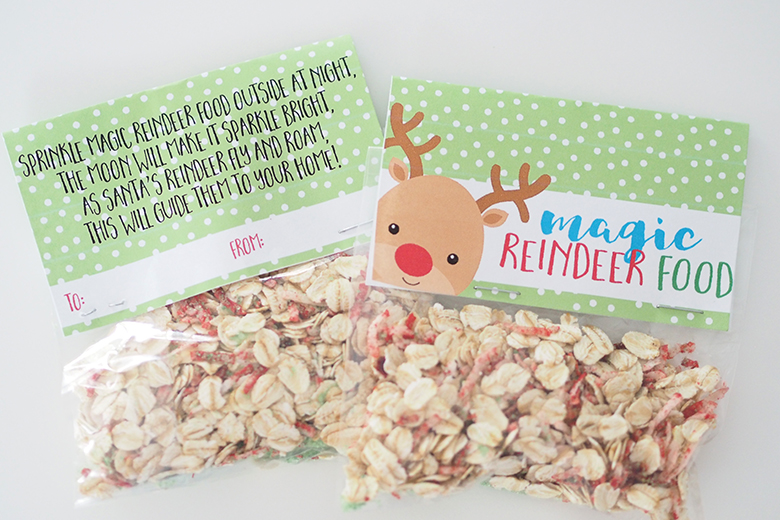 This is such a special and fun thing to make with the kids, I hope you enjoy this little tradition as much as I did when my kids were younger.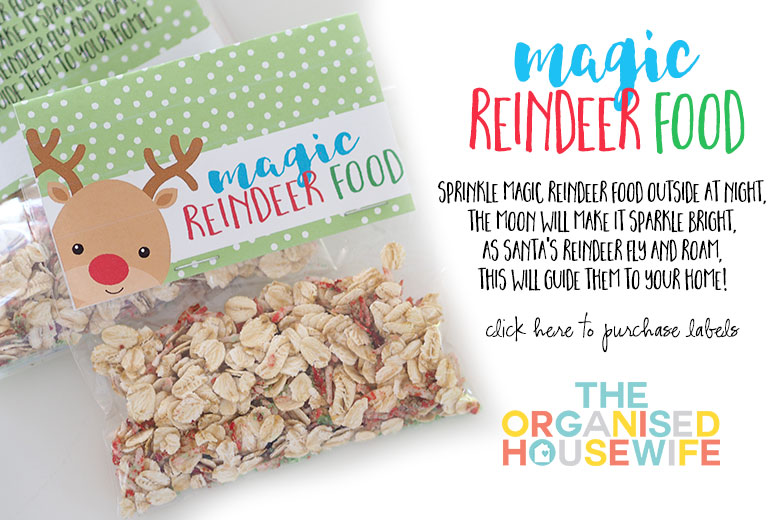 THE REINDEER WILL BE SURE TO LOVE THEIR CHRISTMAS EVE TREAT