This post is sponsored by Westfield
One of the fun traditions of Christmas is the exchanging of cards and gifts on Christmas Day. Put aside the pressure of choosing the right gift, what I love most is giving gifts. When we open presents on Christmas Day I like each person to open their gifts one by one so we can see the reaction on their face of what they received, the laughter, the tears of happiness, screams of excitement. To me this is the joy in gifting.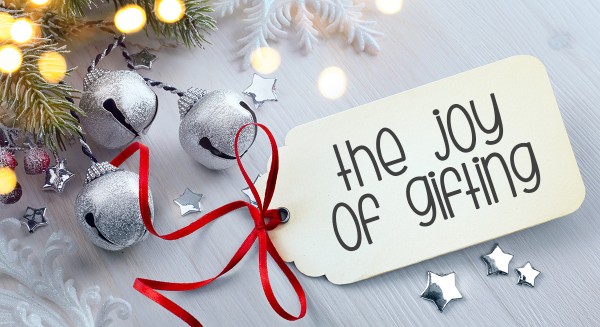 I'm joining Westfield to share with you the joy of gifting this Christmas. With my tips on how to find the perfect gift to how to give the joyful reaction to the gift you may not necessarily enjoy receiving.
Trying to find the perfect gift
Buying the perfect gift can become a monumental task, for many may be added pressure on what is already a very busy season.
MY 5 STEPS TO THE PERFECT GIFT
Write a list of everyone you need to buy a gift
Make a budget for each person on your list, don't feel you have to buy expensive gifts.  It's the gesture of giving that should be appreciated more than the gift.
Next to their names write an idea of what type of gift you would like to give them.
Most stores have a table filled with their most popular or trending items in store, this may help you to choose the gift for your recipient.
Beautifully decorate the gift, so they are smiling before they open it.
Hard to buy for
For those that have everything and need nothing but you want to give them something.
gifts don't need to be practical, get a funny gift to match their sense of humor or personality.  You can both enjoy a good laugh together.
ask if there is something particular they would like.  Kids usually have loads on their wish list or a family member maybe eye off some homewares.
think about the memories you have shared with this person and give them something to remember this time.
give a gift based on their hobby
indulge in luxury – for those that don't spend extra pennies for luxurious items for themselves, consider purchasing something extra special and indulgent like crystal glasses, luxurious candle, stunning jewellery or a unique liquor.
Great list of gift ideas here
Re-gifting
I confess I am a re-gifter, however after a past experience I am now more cautious…..
Many many years ago (10 or more), I forgot to buy a very important family member a Christmas gift, yes organised me somehow forgot.  It was late Christmas Eve that I realised, so I went to my 'gifts received but I don't want and will re-gift basket' yes we all have one of these. And I wrapped up some lotions that I received last Christmas (I wasn't too fond of the smell but knew it's the type of smell she would love).  The moment she opened them that it hit me she gave them to me last Christmas.  Ooh the horror, I don't know if she saw it in my face, but I certainly saw it in hers, she closed up the gift, said thank you and not a further word exchanged about it.  I was so embarrassed and still remember the moment so clearly.
I don't re-gift as often anymore but if there is a gift that does go in my basket I place a post it note on the gift to know who it was recevied from so I never see myself in that situation again.
Forgotten someone on your list
I've learnt from the experience above to always have back up presents for the person you forgot, or for somebody that has given you an unexpected gift.  Have them wrapped under the tree, with a little tag simply saying Merry Christmas.  If the gifts aren't used you can give them as birthday gifts throughout the year.
Faking your joyful reaction
This sounds so awful, but sometimes needs to be done.
When I was a child, still in primary school, all the girls in my class wore lycra bikepants under their dresses, black with fluro sripes up the side, they were 'the in thing'.  All I wanted for Christmas that year was some fluro striped bikepants.  I received a new bike, my Nan made me a beautiful handmade bag and when I was opening the last gift I was beside myself with excitement, it felt like bikepants…. but it was demin shorts with bright coloured pattern all over, it was hideous.  Well… I stormed off crying, I ran outside thinking it was a joke and that Santa perhaps left me bikepants and he hid them around the house.  Poor mum thought that denim shorts and bike pants were the same thing, she couldn't understand why I was so upset not realising she got it completely wrong.  I listened to her explaining the gift, I stopped sulking (was devastated on the inside) and put on a fake smile. Ooh I was a diva and felt awful after realising how mum was confused and did try to get the present I was really wanting.  and… hmmm I got a new bike!!!
Despite gifts not being what we hope for, perhaps not practical, not suited to your style, don't like the smell or simply you just don't like it.  Be thankful for receiving a gift, put on a smile and thank them for their gift, after all it's the reaction to the gift that the recipient is waiting for, the joy in gifting.
#ThisisChristmas
This Christmas, Westfield has teamed up with the ever so funny Julia Morris. Julia reminds us that Christmas doesn't have to go exactly to plan to be extraordinary, it can be chaos, no matter how much we plan otherwise, but that's the great thing about it.  Special thanks to Westfield I am giving away a $250 Westfield Gift Card for sharing your special #ThisisChristmas moment, see full details below.
My favourite moment of Christmas is laying in bed listening to the kids finding all their gifts under the Christmas tree and opening the presents together at ridiculous o'clock Christmas morning.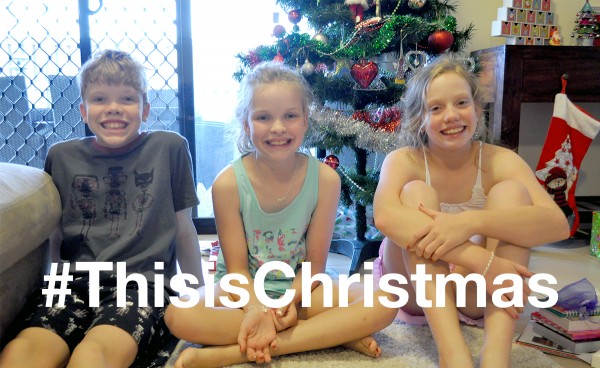 Win a $250 Westfield Gift Card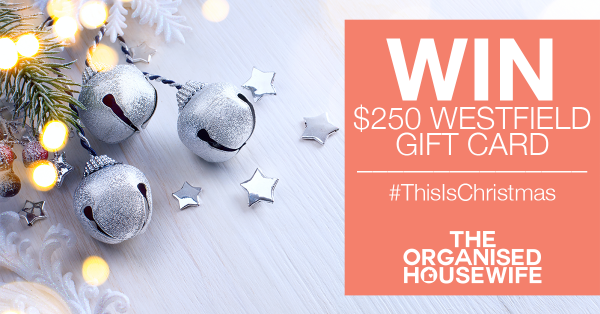 Two entry options, only one is required, two will give you an additional entry.
Share with me in the comments below your story of when you have been caught regifting or had to faked a joyful reaction at Christmas, including the hashtag #ThisisChristmas; and/or
Share a photo of a special Christmas moment on Instagram, including the hashtag #ThisisChristmas, tag @WestfieldAU and @theorganisedhousewife.
View giveaway's full terms and conditions.  Giveaway closes on 7th December. This post was coordinated by The Remarkables Group and run in accordance with my disclosure policy.