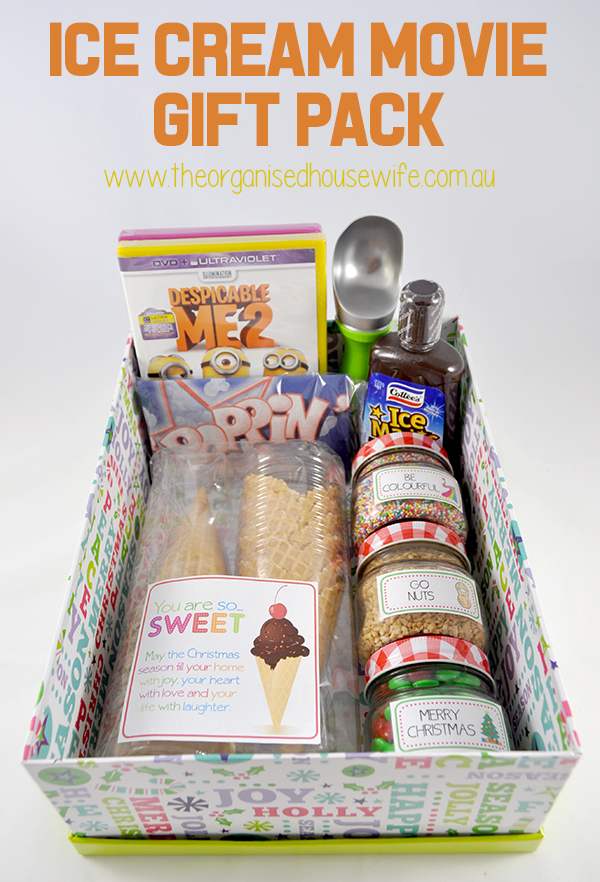 Over the past few years I have made icecream gift boxes up to give to friends. This is a beautiful gift to give a family…. a DVD, some popcorn and ice-cream pack, a nice reason to relax and enjoy some time together as a family.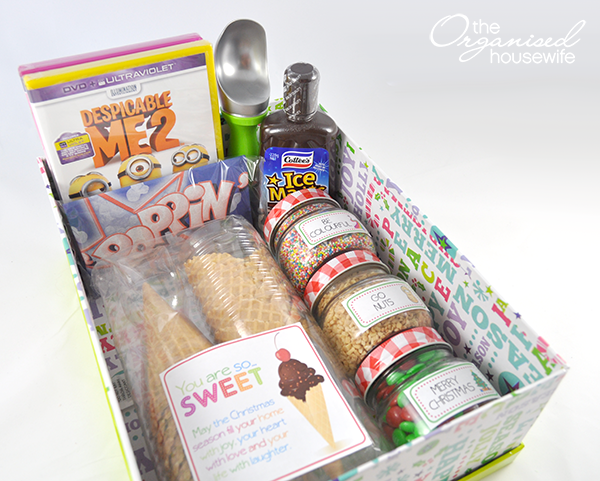 What you will need:
Decorative box to place contents in, (this box is from The Reject Shop)
3 mason jars, can be found at most dollar stores or Big W
Chopped nuts
100s & 1000s
Christmas m&m's
Waffle Cones
Chocolate topping
Ice cream scoop
DVD Movie
Popcorn
Labels (available in my shop only $2.95)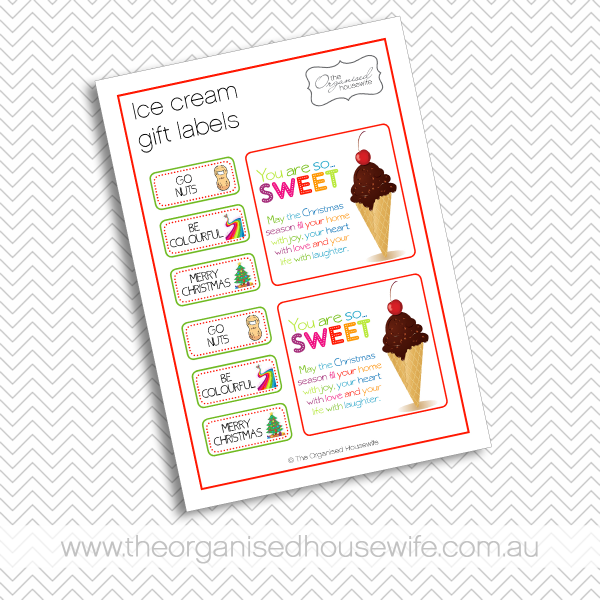 7 THINGS I DO EACH DAY TO KEEP THE HOME CLEAN AND ORGANISED
Subscribe to my weekly newsletter to receive blog updates in our inbox + this FREE eBook sharing some of my top tips that you can adapt in your own home.