Christmas is a wonderful time for laughing and creating new memories with loved ones – just make sure you don't get so caught up in what needs to be sorted that you miss out on this magic! 
I love Christmas! I love the decorations, the music, the festivities, the traditions, the food, and of course the time with my loved ones. Christmas for me is a time to slow down and reconnect with all those that I care about. It's a time to make those magical moments that become timeless memories.
Preparing for Christmas can be exhausting though, but only if it's left to the last minute. I have helped tens-of-thousands of people avoid this stress, and experience happy, peaceful and organised Christmas' instead. By registering for my comprehensive The Organised Christmas e-Course, they were gently stepped through how to create a calm, smooth-sailing, and organised Christmas with their loved ones.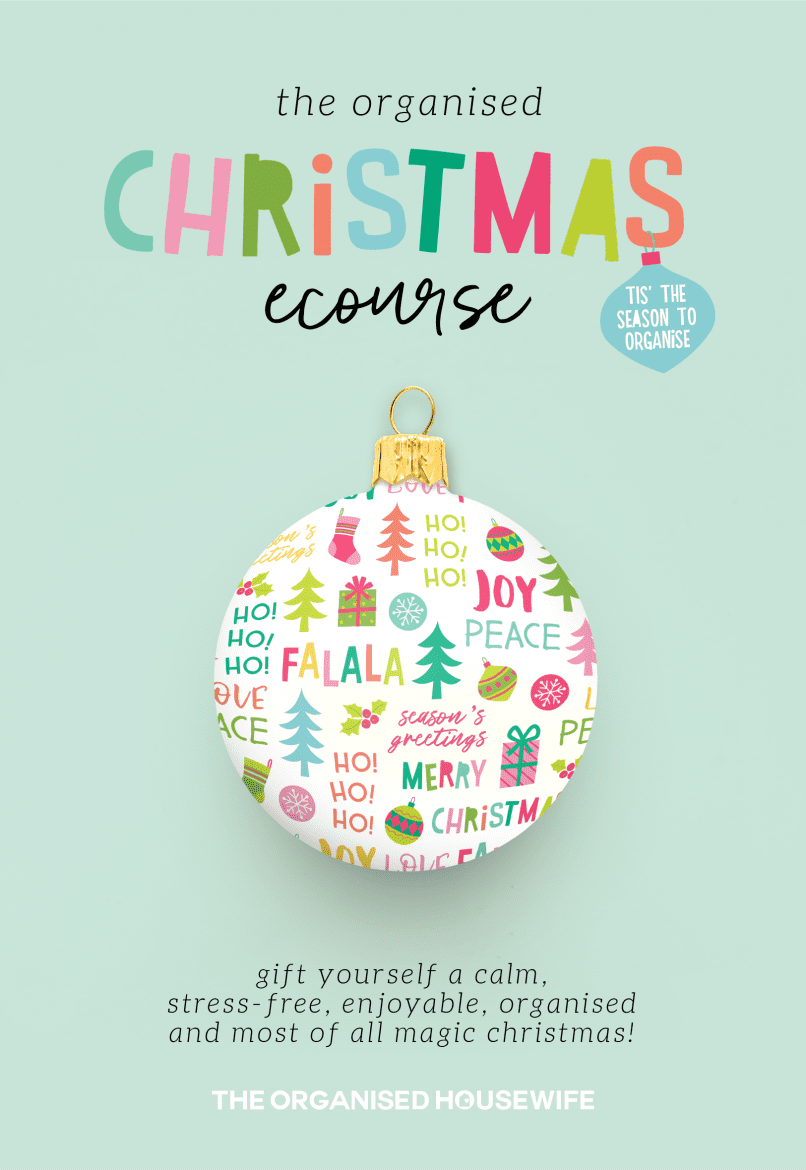 The Organised Christmas e-Course will gift you a calm, stress-free, enjoyable, organised and most of all magic Christmas with your loved ones.


How Will This Course Help Me?
With The Organised Christmas e-Course, is an online course with easy-to-implement Christmas-related tasks every weekday from the 4th of November, until the 24th of December. This means no more losing your mind, breaking the bank, running out of time and energy, or having a panic attack at the eleventh hour! A few simple tasks each day will put you on track for a peaceful and memorable Christmas that the whole family will enjoy.
Better still, you don't need to stress trying to remember what you need to do, plan, organise, or buy, because I have thought of all of this for you. You will even afford yourself time to make delicious cakes like this Christmas Chocolate Ripple Cake.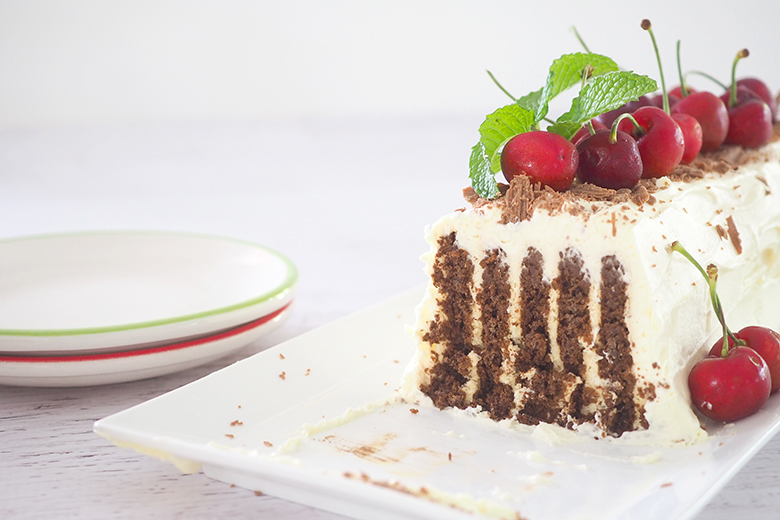 Why Should I Do This Course?
I don't want you to have yet another Christmas where you end up feeling frazzled and breathing a sigh of relief when the whole thing is over! I want you to make holiday memories that last a lifetime – and that doesn't cause you to lose your mind!
The Organised Christmas e-Course will not only have you approaching Christmas with a skip in your step, a smile on your dial, and a clear calm mind, it will also have you thinking outside the box.
Don't simply tick off your ever-growing to-do list, create a festive season that sparkles and shines bright as well!
My course will encourage you to think of new traditions, involve the family, and have fun so that you can create those magical moments that become the memorable gifts that really keep on giving.
Basically, if you want to create a Christmas that your kids look back on with fondness and joy, and one where you can actually sit back (yes sit!) and enjoy the festivities, then this course has your name all over it!
What Does This Course Actually Cover?
Daily tasks allow you to work your way through the e-course's simple and easy activities, with ideas to help you stay on top of planning your cooking, baking, shopping, gift-wrapping, and memory-making without feeling that you're wobbling across the Christmas tightrope, poised to fall off and break your neck at any moment!
With The Organised Christmas you will:
Plan your Christmas budget without turning into Scrooge McDuck on steroids.
Accommodate the wishes and wants of all your family, so that you can create a festive season that everyone enjoys!
Do your shopping and gift wrapping without stress – yes, even for the teacher, aunt and babysitter that you forgot last year.
Get access to easy-to-make gift ideas that are fun, full of love, and will save you heaps of money!
Send Christmas cards out to all that you love, without putting a ridiculous level of pressure on yourself by needing to do them all in one sitting!
Create special family traditions and make sweet memories for the kids, with lots of hand-picked (and kid-tested!) ideas, that also include items and activities you can pop in your Advent Calendar.
Decorate your home just the way you want, instead of going with the "more shabby, less chic" theme.
Host and attend Christmas parties that you actually enjoy!
…and you will ALSO get my oh so popular 83 pages The Organised Housewife Christmas Planner worth $19.95, which will make doing all this, a piece of (yummy Christmas!) cake.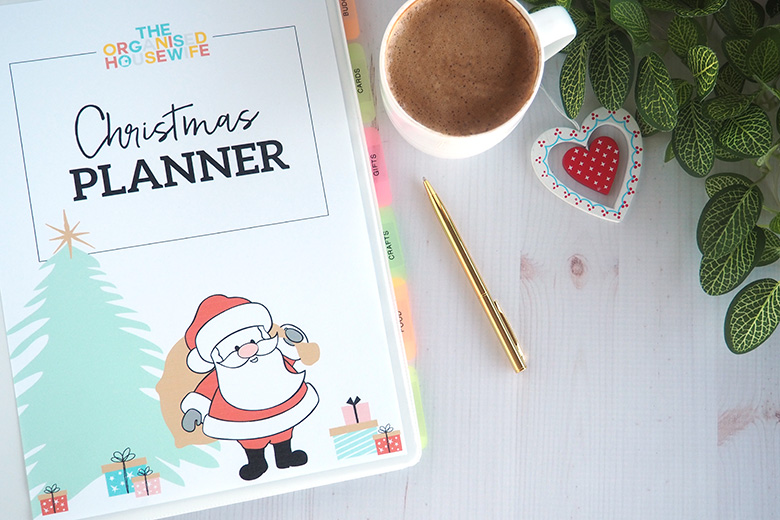 Still unsure if The Organised Christmas eCourse is for you? Read more here.
WHAT DO YOU STRUGGLE WITH MOST AT CHRISTMAS TIME?