No idea how to pick the perfect wine? Check out my quick tips for how to pick a wine that will impress your friends and family this Christmas.
Let me paint the picture: in preparation for an upcoming Christmas party you have found yourself browsing the shelves of (endless!) wine options in your local bottle shop, when you suddenly come to the realisation that you don't actually know as much about wines as you'd originally thought (or hoped). You want to get a few wines that your friends will enjoy, but now you're simply feeling overwhelmed and lost.
If this picture resonates with you, you're not alone! I too know next to nothing about wines, which is what lead me to create a 'Christmas Wine Cheat Sheet' (for your benefit as much as my own – LOL!)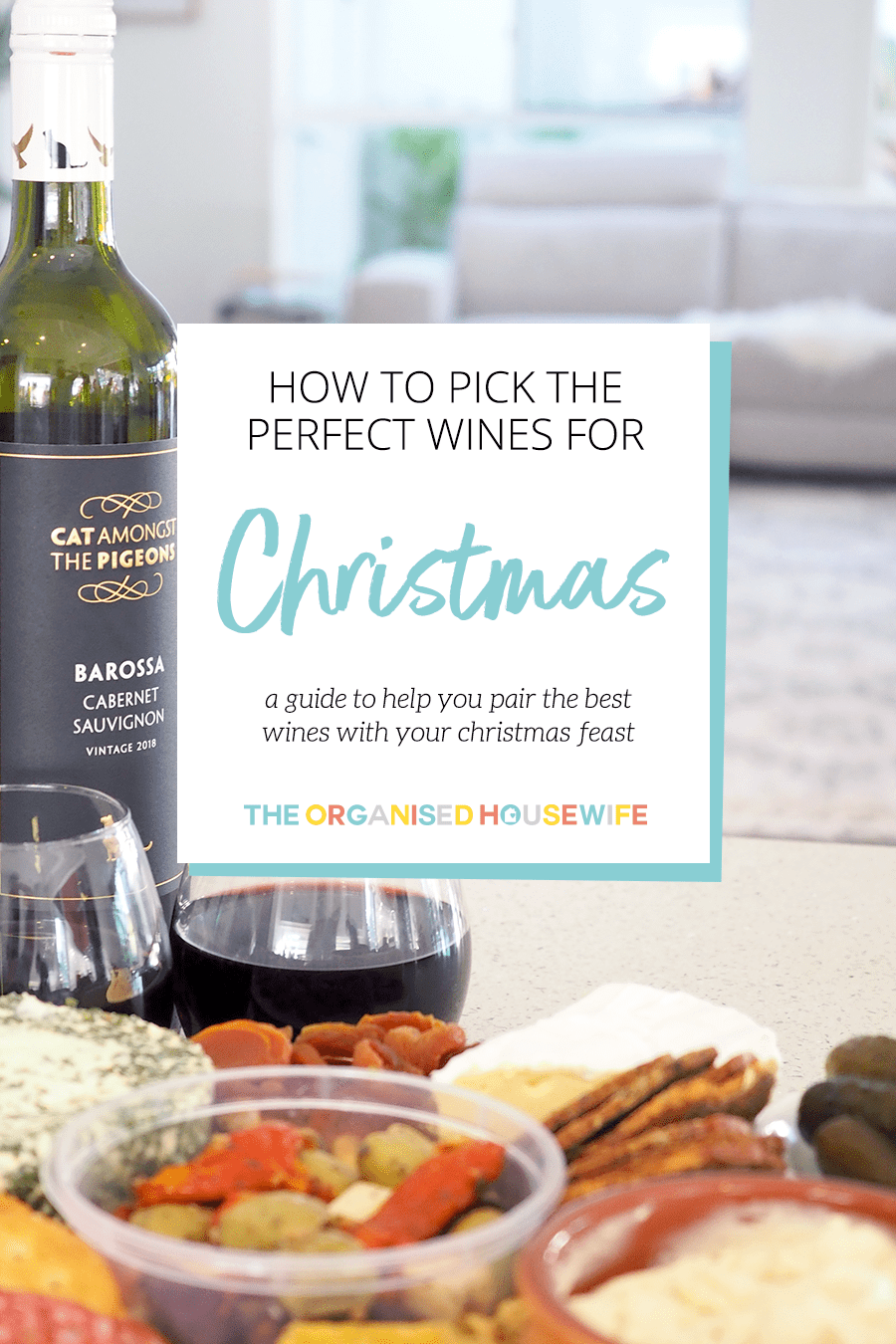 In partnership with BWS
I am not a big drinker so find myself choosing wine for my friends based on pretty labels and interesting bottle shapes… and experience has taught me that these things don't necessarily equate to a crowd-pleasing wine. So what does then? I decided to do my own research (a lot of research!) and break down for you (and me too!) exactly how to choose a good wine this Christmas.
---
NEW EXCLUSIVE COUPON CODE – SAVE $$ AT BWS
Here is a NEW exclusive, online only, coupon code for all of The Organised Housewife community. Get a further $5 off and free delivery, during the BWS 25% off wine sale*, when you spend $100 or more! View code here.

*25% off discount applies when you buy 6 or more bottles of wine from BWS. Exclusions apply. Get in quick, a limited number of these coupons are available.
---
Here are a few different ways you could approach picking the perfect wine – consider this your 'Christmas Wine Cheat Sheet'.
1. Choose Wine To Compliment Your Food
Teaming the perfect wine with the perfect dish is a very popular way to choose your wine. Here's a quick breakdown of what wine goes best with what food:
White Meat – white wines are perfect for lighter dishes like fish and chicken.
Red Meat – red wines are generally recommended for heavier dishes like beef and lamb.
Cheese Platters – bold red wines pair best with aged cheeses.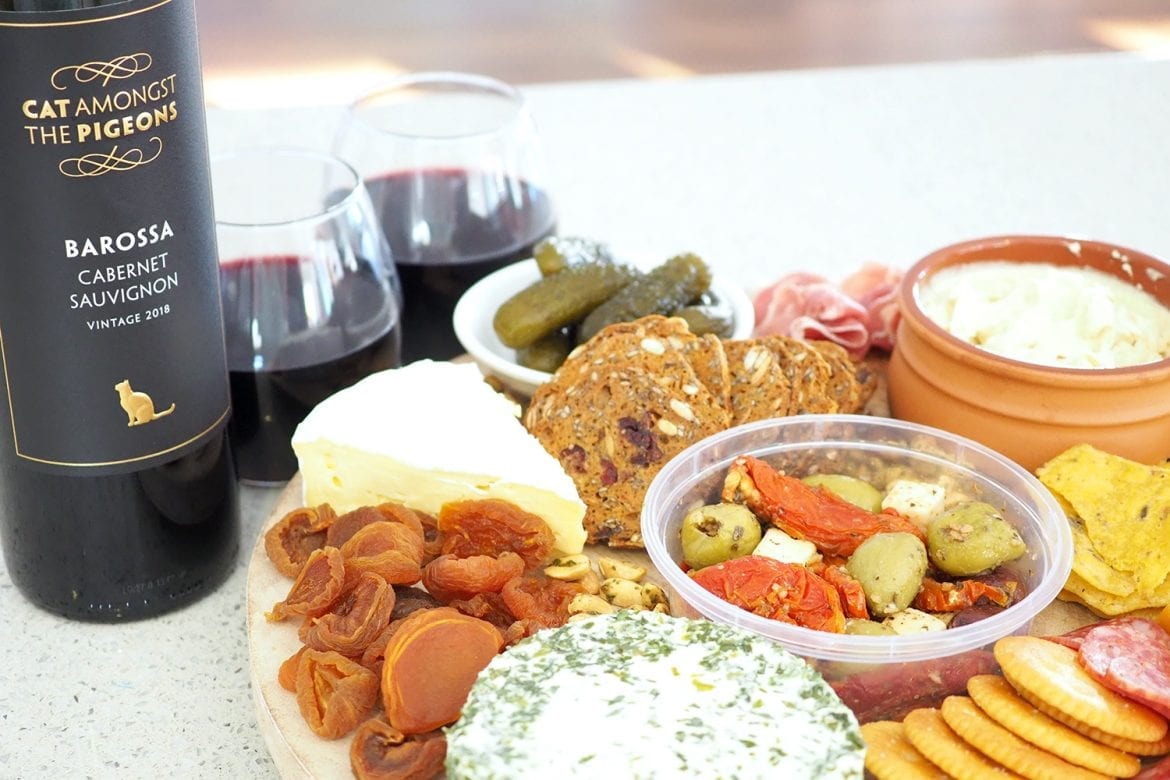 2. Ask Friends What Wine They Like
Possibly the most obvious approach is to ask your guests what wine they prefer, but sometimes they can use terminology that leaves you more confused than before you asked. Here's a breakdown of some common wine terminology that might help you decipher their complicated tastes:
A Sweet Wine – like a lollie, these babies have a higher sugar content. Look for a Moscato.
A Dry Wine – basically the opposite to a 'sweet wine'. Look for a Sauvignon Blanc or Pinot Grigio.
A Crisp Wine – similar to a dry wine, these are often described as fresh, and are usually white wines containing less fruit. Look for a Sauvignon Blanc or Pinot Grigio.
Light Bodied Wine – when people describe a wine as having a 'light body' or 'full body' they're actually talking about how heavy or light it feels in your mouth. Look for a Riesling or Prosecco.
Heavy Bodied Wine – apparently red wines normally have a fuller body than whites. Look for a Merlot, Shiraz, or a Chardonnay if you're wanting a white wine.
3. Pick The Right Bottle Shop
A big reputable bottle shop will not only have a huge variety, they will also have experienced staff who can offer you assistance with picking the perfect wine to suit your meal, your friend's preferences, and most importantly your budget!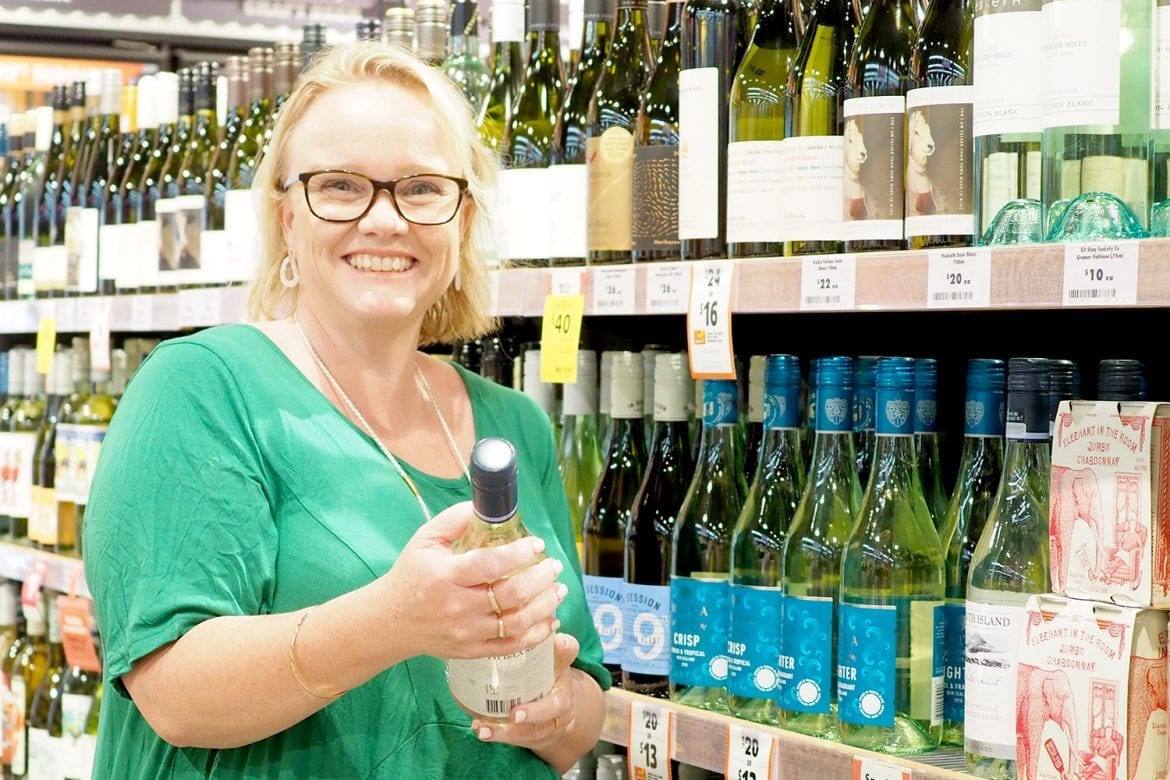 4. Shop Online (& In Bulk!)
In addition to the obvious perk of getting your wine delivered direct to your door, BWS also offer a huge selection of wine to choose from online that can be narrowed down according to price, liquor style, country, whether they're organic, if they've won awards, even customer ratings! It's such a simple way to pick the perfect wine, and if you spend over $100 your delivery is free.
I would suggest taking advantage of specials that allow you to buy more and save. This means you can get a few wines so to suit a variety of tastes. They say wine gets better with age anyway, so whatever you don't use will only taste better come next Christmas (or next weekend – LOL!).
I recently picked up a great variety of wines from BWS to cover (I am hoping!) all tastes! I got the Koa Moscato, Squealing Pig Sauvignon Blanc, Brown Brothers Prosecco, Taylors Estate Merlot, Hardys The Chronicles Twice Lost Pinot Grigio, and Jim Barry Watervale Riesling.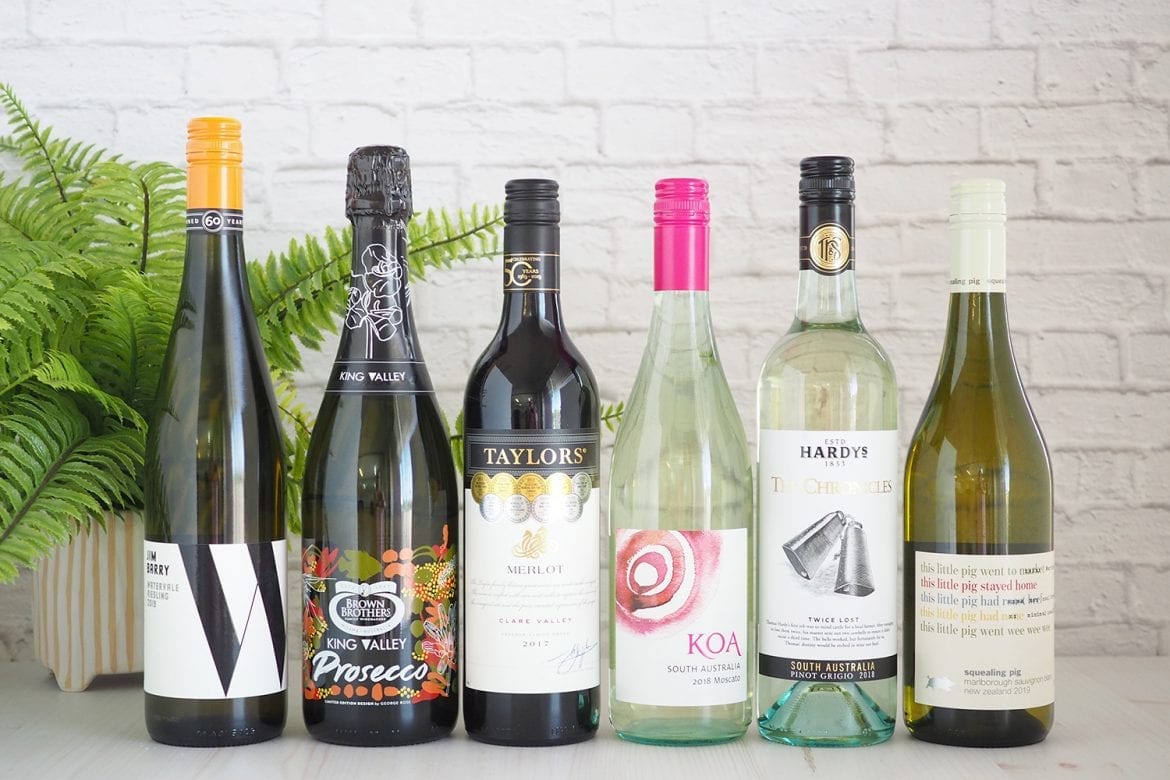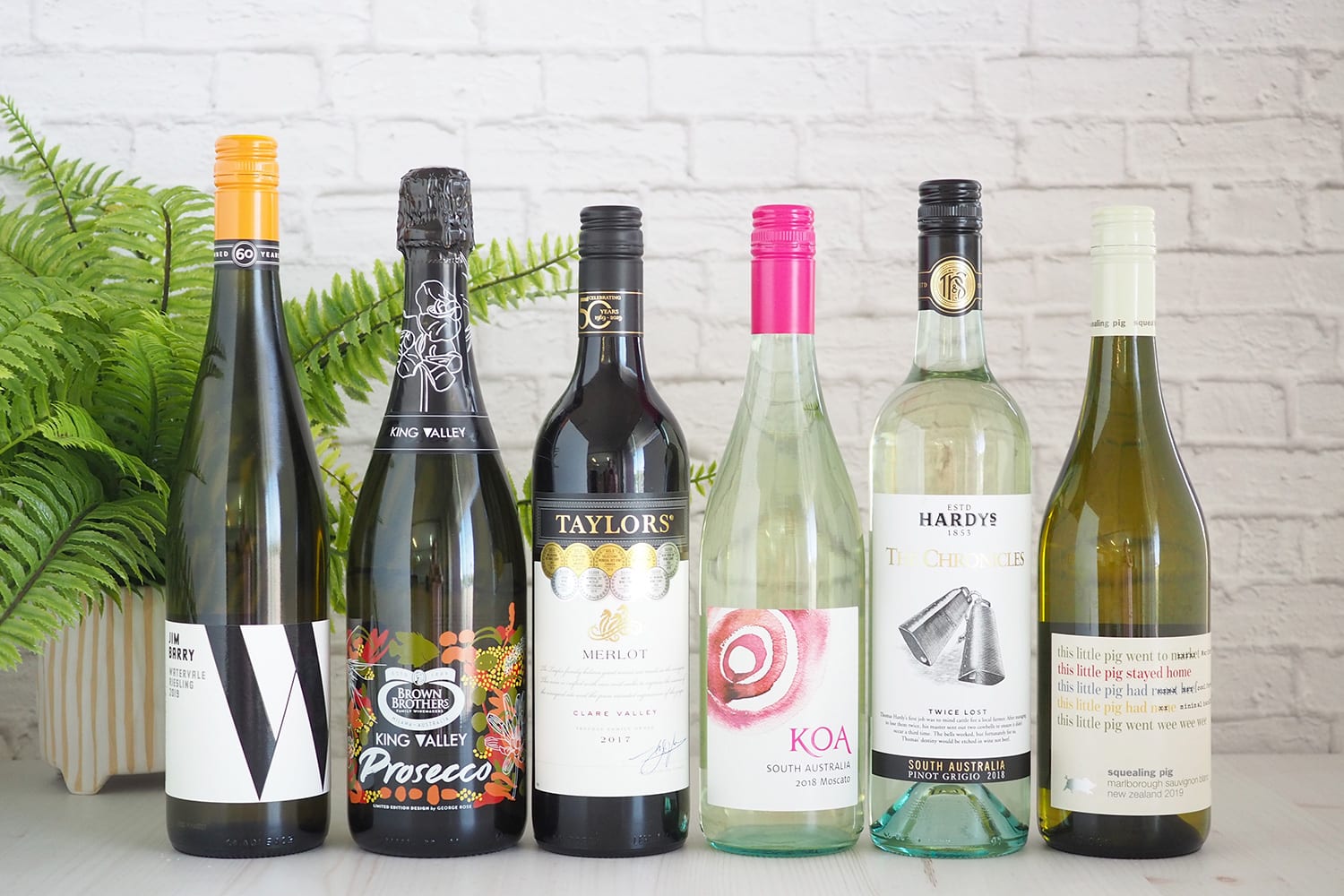 When All Else Fails…
Simply pick a white and a red wine and you will cover most tastes, and remember to shop the sales! A more expensive wine doesn't necessarily mean a better bottle of wine (so I am told anyway).
This post is run in accordance with my disclosure policy.
DO YOU HAVE A FAVOURITE WINE?