I recently purchased the Traditional Elf on the Shelf (we've used a different Elf doll the past few years, one a friend gave me). I got the  Elf on the Shelf out of the box to take a few pictures of him for my new edition of the Elf Planner and found that he wasn't easy to position.  His arms and legs didn't bend, which limited the fun antics I could do with him.  So I spent about half an hour making a few adjustments to our Elf on the Shelf. You don't have to make these changes, you can still create some really fun antics, I just wanted my elf to wave and hold a few things.  Here are my tips on How to Make your Elf on the Shelf Posable.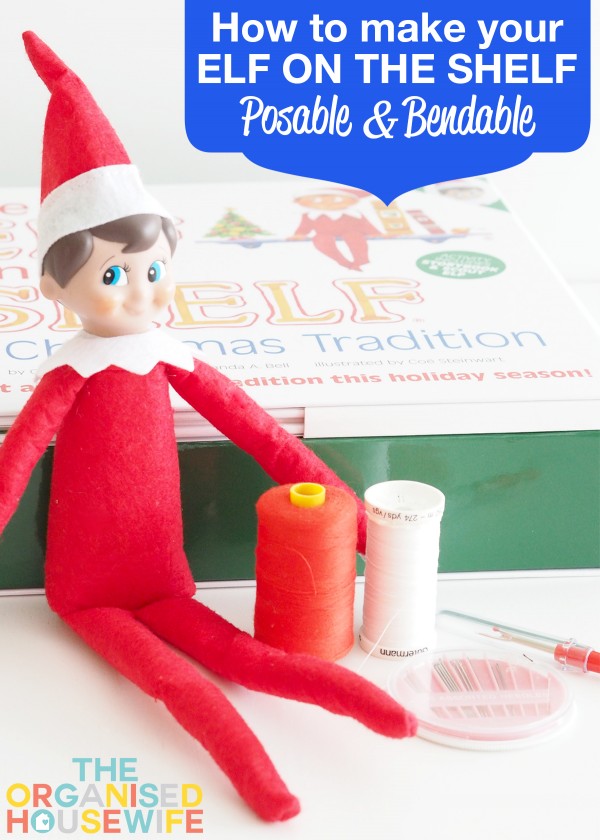 What you will need:
Elf on the Shelf Doll
Thin garden wire
Scissors
thread unpicker
needle
white and red thread
velcro
glue gun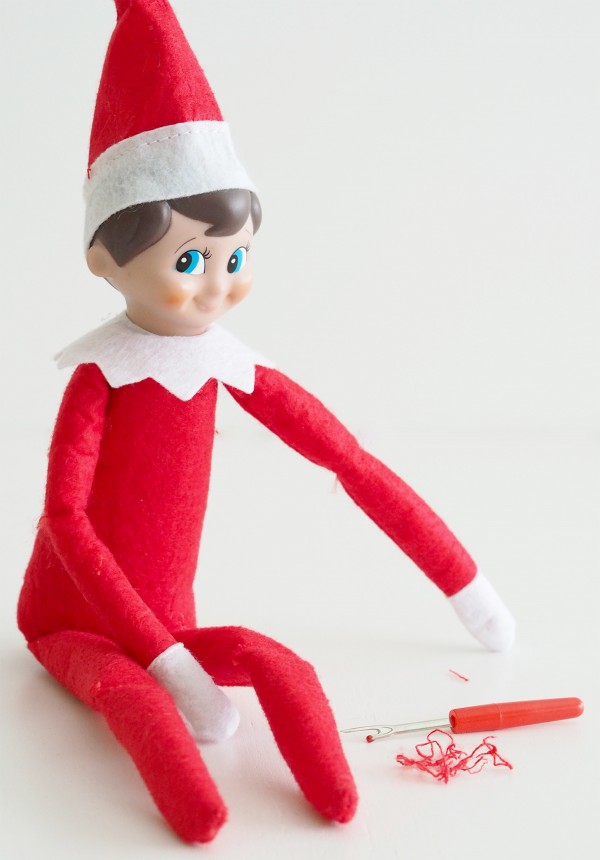 Steps to Make your Elf on the Shelf Posable
Step 1: Elf on the Shelf comes with his hands connected together, cut the thread that holds them together so the arms can be separated.
Step 2: Unpick the stitching at the end of the elfs hands and feet.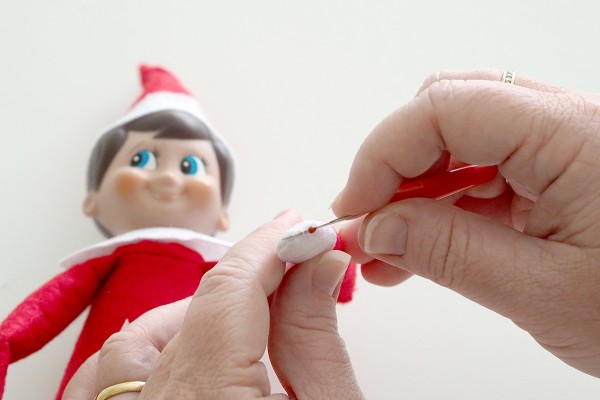 Step 3: The elf has stitching in the middle of his arms and legs, you will need to unpick these so you can insert the wire.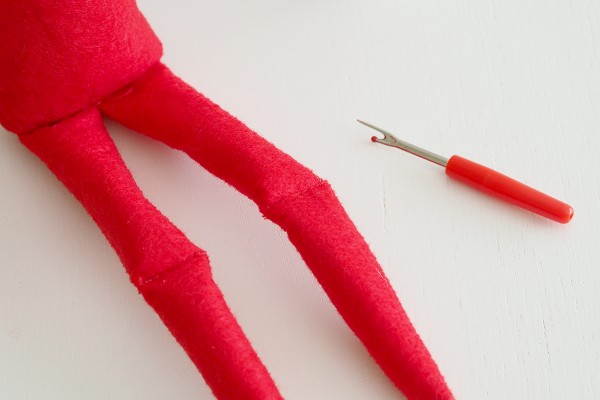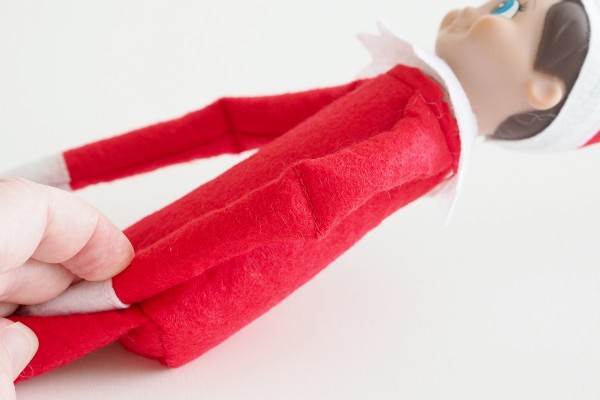 Step 4: Measure the wire against the length of the arm, add 2 cm, then double the length so you can twist the wire around each other.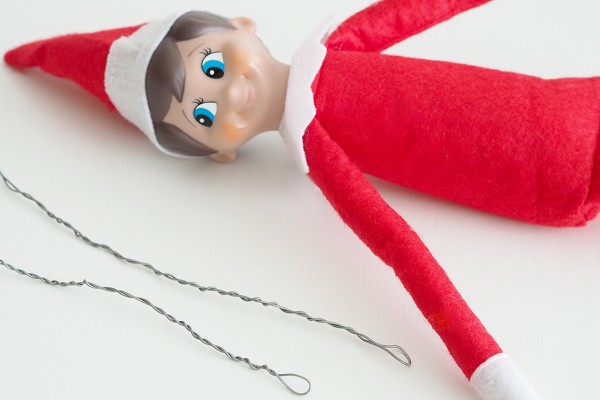 Step 5: Measure the wire against the arm again and curl up any excess length, this will also prevent the end from being sharp and possibly poking through.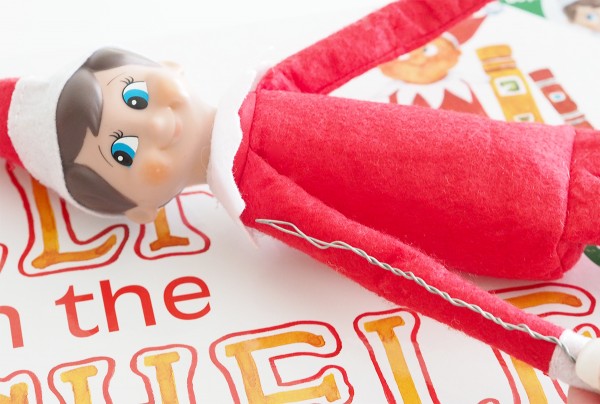 Step 6: Then handstich up the ends with matching colour thread.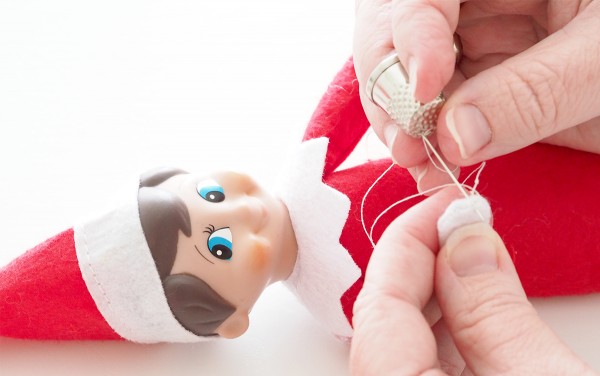 Step 7: To help elf's hands stay together cut pieces of velcro to match the size of Elf's hand and hot glue the velcro to Elf's hands to secure.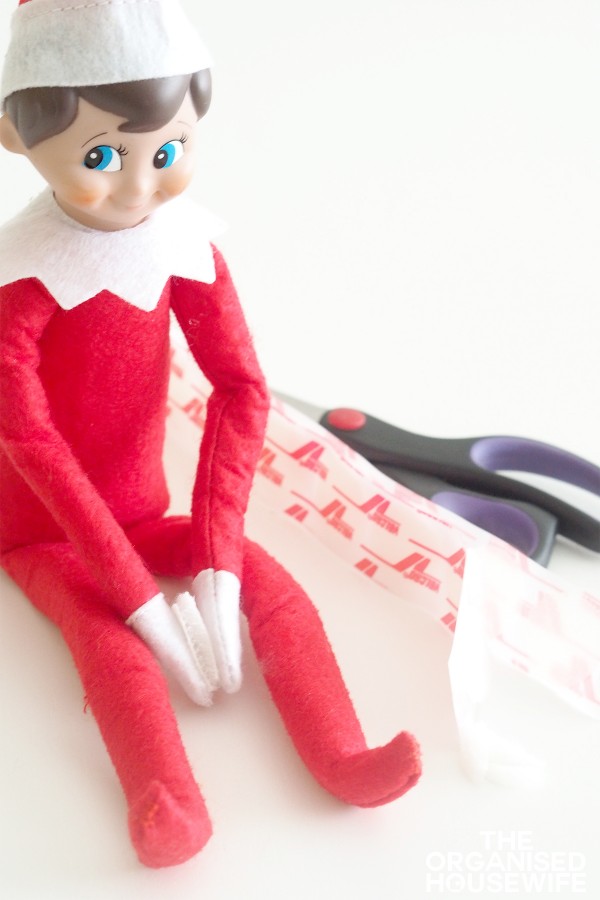 View my guide to the Elf on the Shelf – Curious to learn all about The Elf on the Shelf? This cute, fun and very mischievous elf will bring loads of joy and laughter to your household. We introduced our Elf on the Shelf a few years ago to my kids, at the time they were 6, 8 and 8. Knowing now how much fun our elf is I really wish I had started this super enjoyable tradition when they were much younger. view my guide here.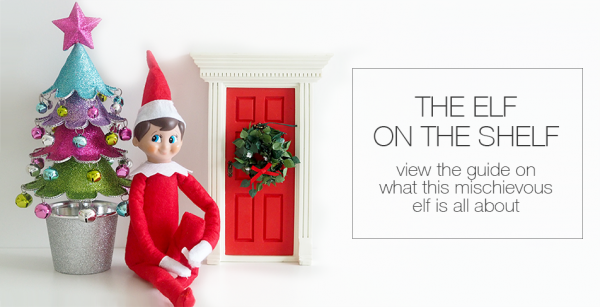 Posable Elf on the Shelf Antics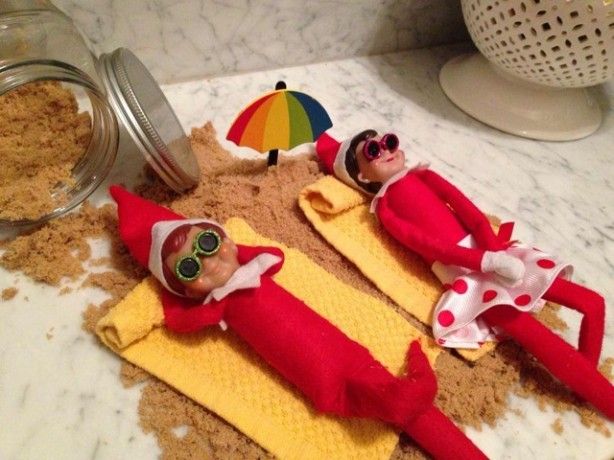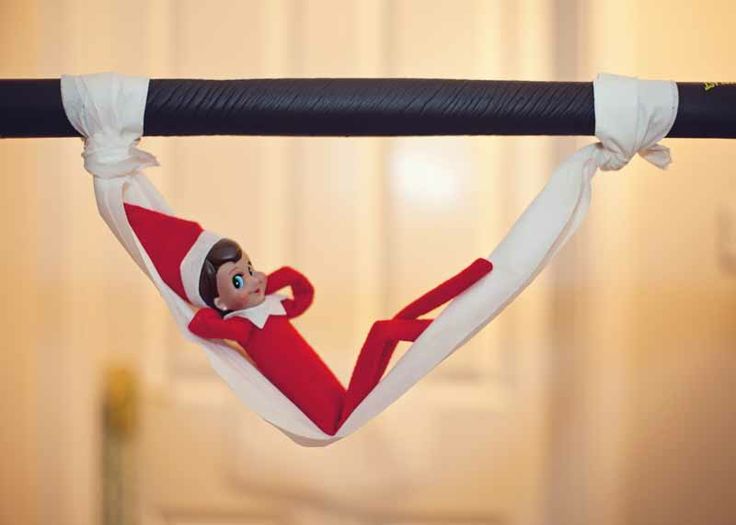 Have you made any changes to our Elf?