An adorable Advent Calendar printable that provides a fun, easy and cost-effective way to countdown the sleeps until Santa's arrival – no chocolates or lollies needed!
There's no better way to ignite the magical spirit of Christmas than by counting down the sleeps left until Santa arrives, and I want to share a really affordable, simple and chocolate-free way to do this! When my kids were young we always used an Advent Calendar – it made the whole of December feel so festive and exciting – but I didn't want my children to start every day with chocolate and lollies. This unique Advent Calendar idea ticks all these boxes, and is heaps of fun too!
This adorable Advent calendar printable is a fun, easy and cost-effective festive activity that gets the kids pumped for the big arrival of Santa and their year-long awaited gifts!
Whilst there are so many different kinds of Advent Calendars you can use, I do love how hands-on this one is. Young children get so excited adding a new cotton ball every day to create Santa's beard, and because the numbers count down (not up), they can easily see exactly how many sleeps are left until the big man's arrival. This also serves as a nice gentle reminder to parents for how many days we have left to get Christmas plans sorted.
To get those creative juices flowing, here is a huge list of FREE Christmas printable colouring pages to keep your kids entertained this Christmas!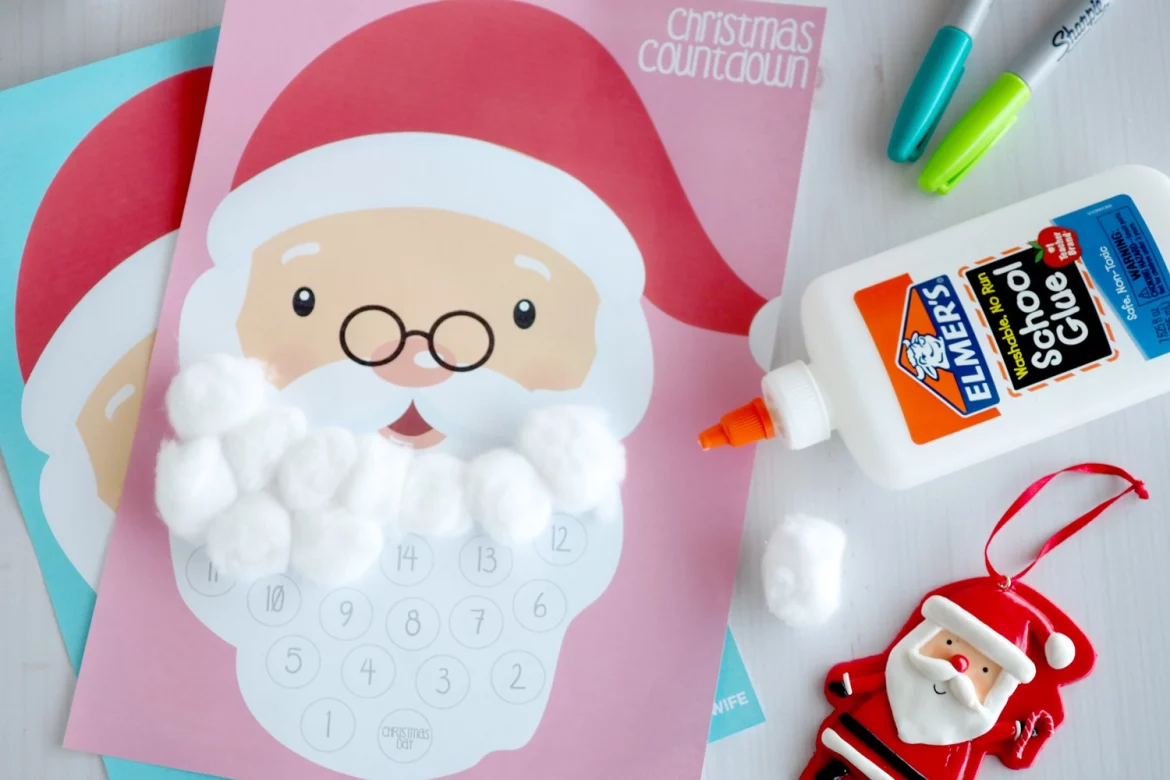 You can purchase this Santa Beard Countdown Advent Calendar from my shop here.
This Advent Calendar is perfect for parents that don't want to countdown to Christmas with chocolates and sweets! It also comes in a pack of 4 colours, so each child in the family can have their own colour and own countdown to complete.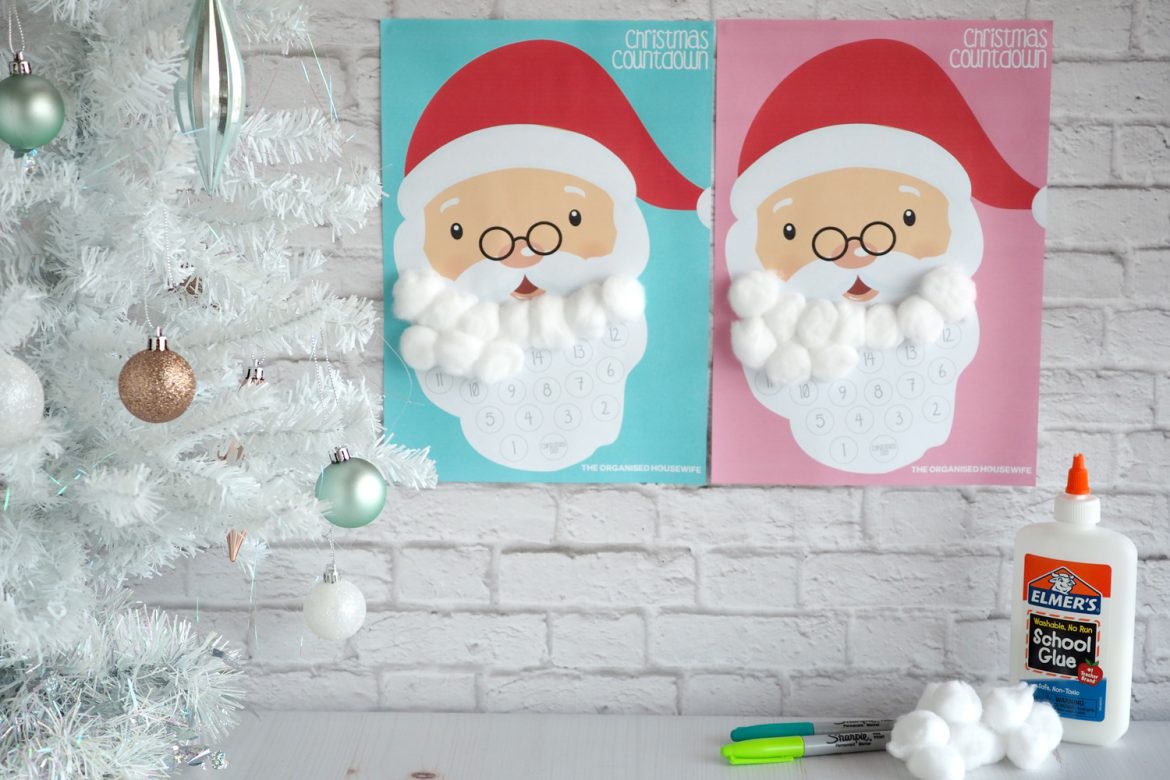 How do your children countdown the sleeps until Christmas?