Curious to learn all about The Elf on the Shelf, you can read my full guide here? This cute, fun and very mischievous elf will bring loads of joy and laughter to your household. We introduced our Elf on the Shelf a few years ago to my kids, at the time they were 6, 8 and 8, my hubby and I have so much fun creating Elf antics and watching the kids faces light up when they go searching for Elf each morning. I've received a few questions about Elf on the Shelf, I've answered them below:
How did you come up with the name?
Our Elf's name is Elfred, the kids came up with it. I have included in the 'Elf Planner' a list of boys and girls suggested elf names. My favourite girls name Candy.
What age group did you find your kids understood the concept of the elf?
We started our elf tradition when my youngest was 6, however we had friends with young kids that visited during this time and they were fascinated by the elf. I can only imagine that children as young as 2 will wake with excitement each morning to wonder what their elf is up to. In the later years you can use the elf to help improve and acknowledge good and bad behaviour.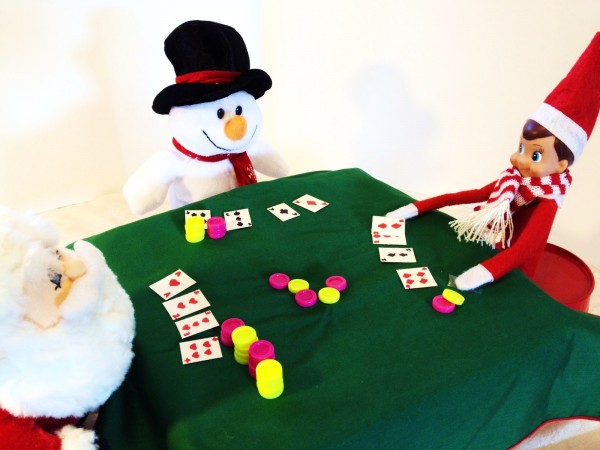 image credit – charmed and cherished.
Did you strictly follow the no touching and leave him/her exactly where he was left for the whole day until his next lot of antics?
Yes we don't allow the kids to touch, this is the keep the magic of the elf 'being real and not just a doll' alive for as long as we can.
Our Elf disappears through the day, he goes back to the North Pole and checks in with Santa. Then he returns after the kids go to bed.
I'm wondering how did you introduce the elf to the household?
I created a letter from Santa. Santa introduces the elf and explains that Elf reports back to him every night letting him know if the kids have been naughty or nice. I have included this letter in the 'Elf on the Shelf Planner' it's editable so you can type in your kids names.
Do they just turn up one day?
Our elf arrives on the 1st December and leaves on the night of Christmas Eve. I have also included in the 'Elf on the Shelf Planner' a letter from Elf, which is editable to add in your kids and elf's name. It says how much fun he had the past few weeks, apologises for the mess and mentions how proud he is of the kids.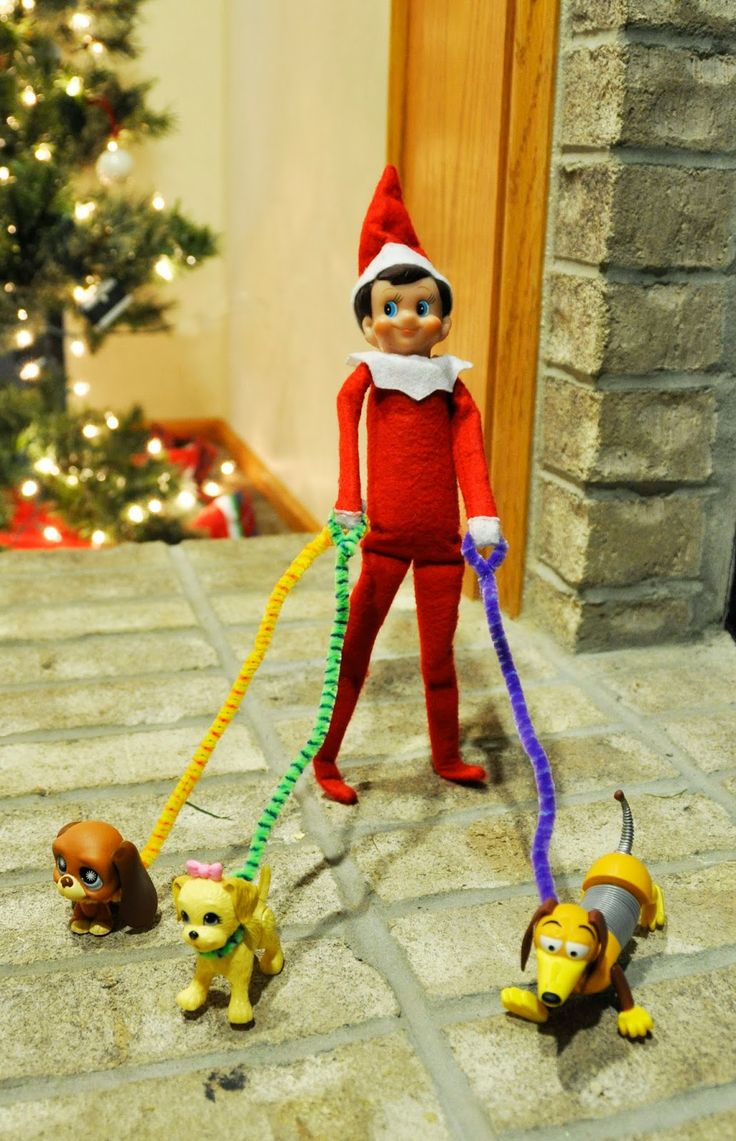 idea image via Pickled Soup
Just wondering how to explain to my 6 year old why we suddenly have an elf this year, when we didn't last year.
We started it when the twins were 8 and youngest was 6 and they didn't ask any questions. My hubby and I harped on about how special we are that Santa has chosen us to look after his Elf because we know other families that don't have a special elf.
Is it too late to order an elf?
No, not too late at all, I purchased mine from here which is based in the UK, I purchased a doll in October and it was delivered within the week of my ordering it, so postage is very quick.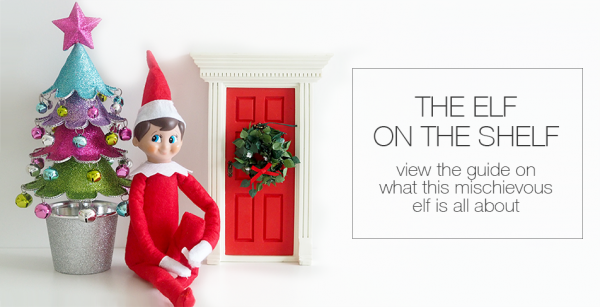 Do you have any questions about Elf on the Shelf?
Leave them in the comments below and I'll answer them.