A few years ago we introduced 'Elf on the Shelf' to my kids, at the time they were 6, 8 and 8. Knowing now how much fun our elf is I really wish I had started this super enjoyable tradition when they were much younger.  Many people have not heard about the Elf on the Shelf, so I put together this guide.
Elf on the Shelf Guide
If you don't have an Elf on the Shelf you will need to order it soon so you have it in time for 1st December, keep reading for the details.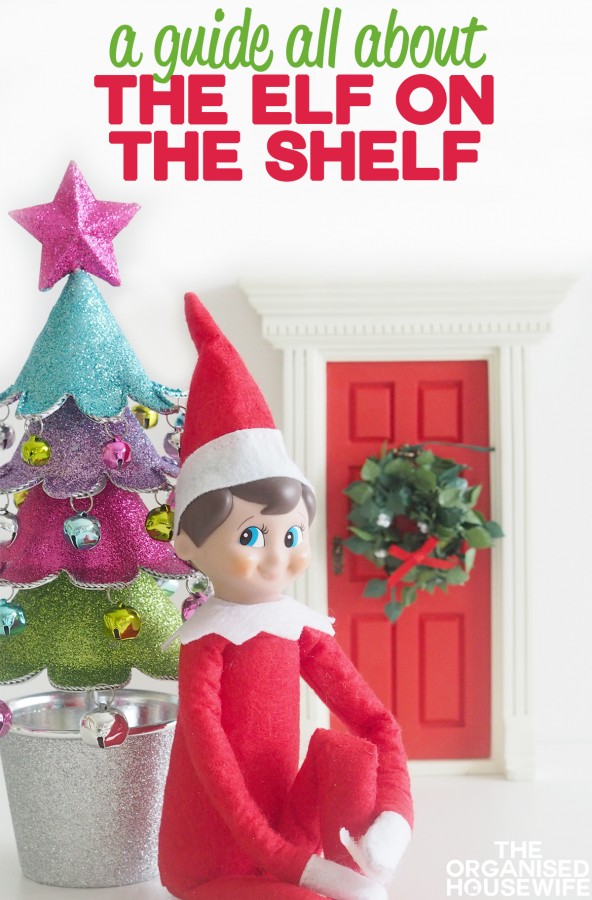 What is Elf on the Shelf?
Elf on the Shelf is an elf sent by Santa to spend a few weeks with the family.  Elf returns to the North Pole each night to visit Santa and report on the kids behaviour, telling him who has been naughty and/or nice.  When the elf returns he is doing something new and mischievous.  The kids have so much fun trying to find where he is hiding each day.  Elf does not speak, only listens and he cannot be touched otherwise his magic will disappear.
What I love about our Elf 
I love the fun and excitement our Elf brings each morning and the magic of the kids knowing that he visits and talks to Santa about their behaviour.  It's a great way to get kids to improve their behaviour and attitude if they are playing up, Elf can acknowledge that he notices they are being 'naughty', 'helpful' or 'caring'.
Where to purchase an Elf on the Shelf
The Elf on the Shelf can be purchased from Booktopia, they are reasonably priced, dispatch your order very quickly. ORDER HERE.
Please note I am an affiliate of Booktopia, I will receive a small commission when you click on the link and make a purchase. 

What are elf antics? 
Each night when the elf returns from the 'North Pole' he is hiding in a different place in the home and sometimes is up to mischief.  Possibly spilling coconut all over the table and creating snow angels. Or Lego men have tied elf up with dental floss.  It's whatever you want them to be.  There are nights that we just have our Elf sitting on a tabletop next to a Christmas ornament or sitting in the fridge, very basic, but the kids still have a lot of fun trying to find him.  I have created 'The Elf Planner' which includes one month of fun elf antics, see more details below.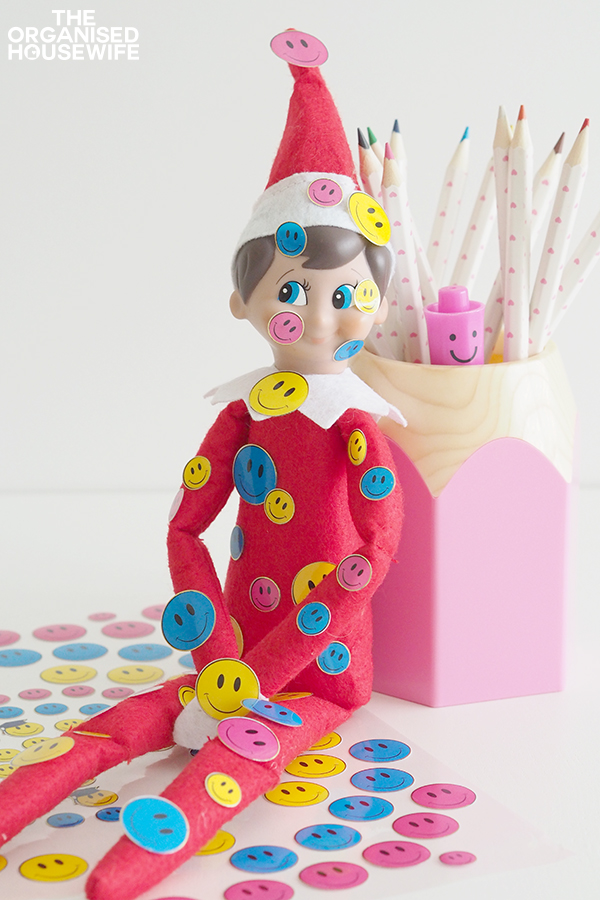 The first day our elf arrives he appears next to the Elf Fairy Door, it's decorated with a sweet little Christmas wreath.  This is how Elf enters in and out of our house.  There are many different coloured doors available, each comes with its own golden key and a personal note, so sweet!  Fairy doors are available here and Christmas wreath available here.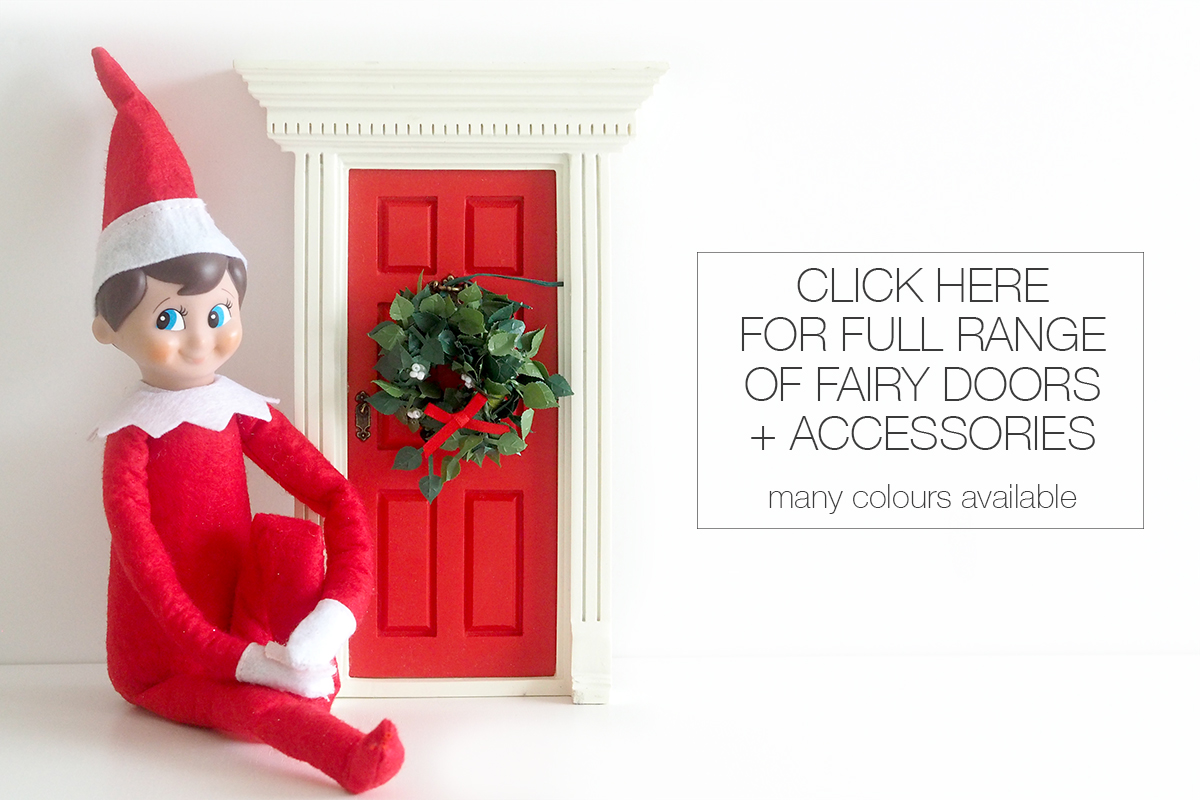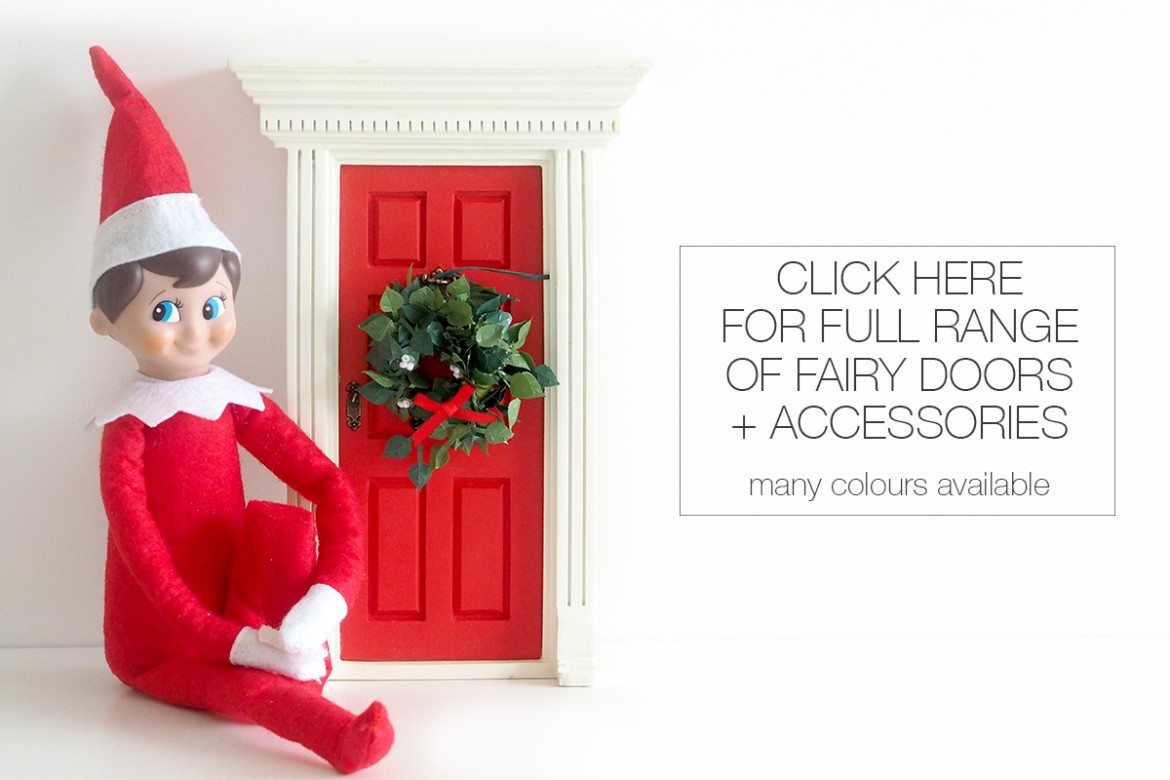 Please note this is an affiliate link, I will receive a small commission from your purchase.

The 2015 Elf Planner
The new 2015 Elf Planner is now available! This planner will help you create a plan of antics for your Elf, plus some sheet to help Elf check in on the kids behaviour.
If you have purchased the Elf Planner in previous years you can purchase the new December antic pages here.

The planner includes the following:
Calendars
November and December blank calendars to plan your antics.  Plus a December calendar filled with suggested antic ideas, all ready for you to plan.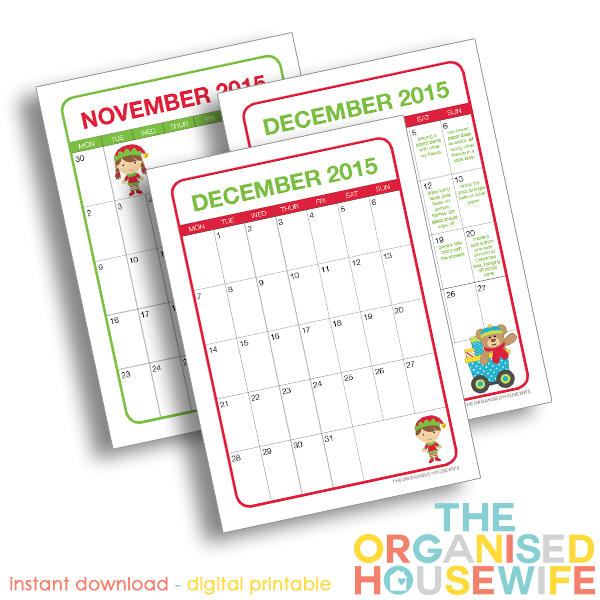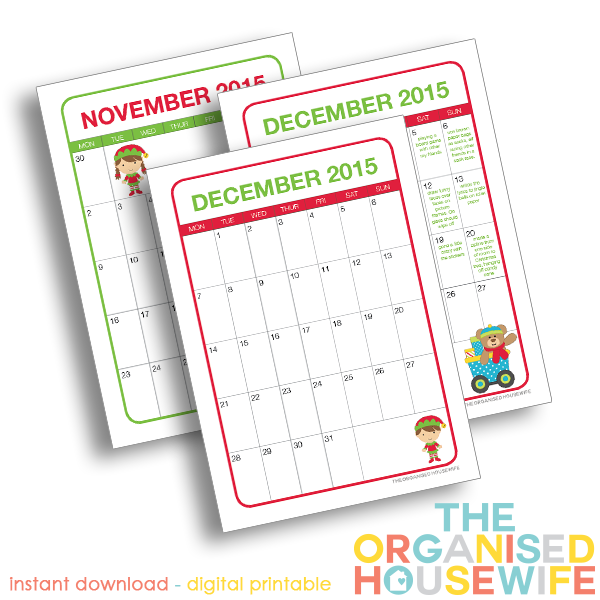 Antic Ideas
Included is some suggested antic ideas with pictures and a list to write down fun ideas as you think of them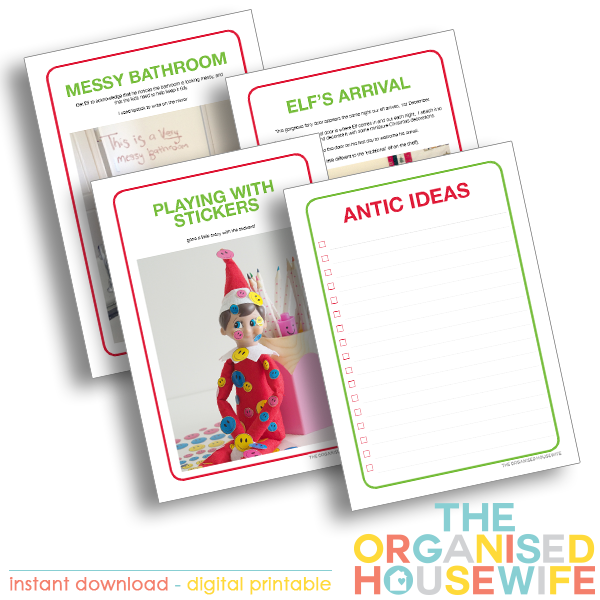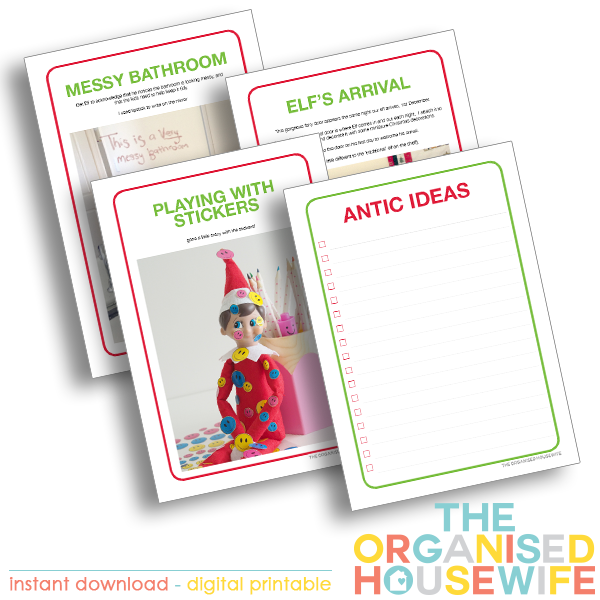 Letters about Elf from Santa and a Letter from Elf – Editable, type in your child's name
I've included 3 different letters, one from Santa explaining to the kids about your new Elf, another from Santa welcoming the return of your elf (this is if you have had an elf visit last year) and a letter from Elf to be given to the kids on Christmas Eve.  Each of these letters are editable, you can add in your kids and elf names.
Writing pages for kids
Get the kids to keep a record of what Elf has been up to each day, they can draw a picture with a few words, or write a longer story.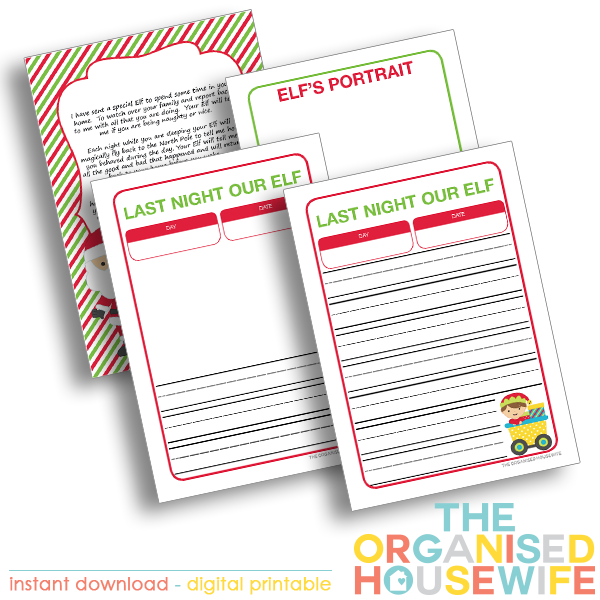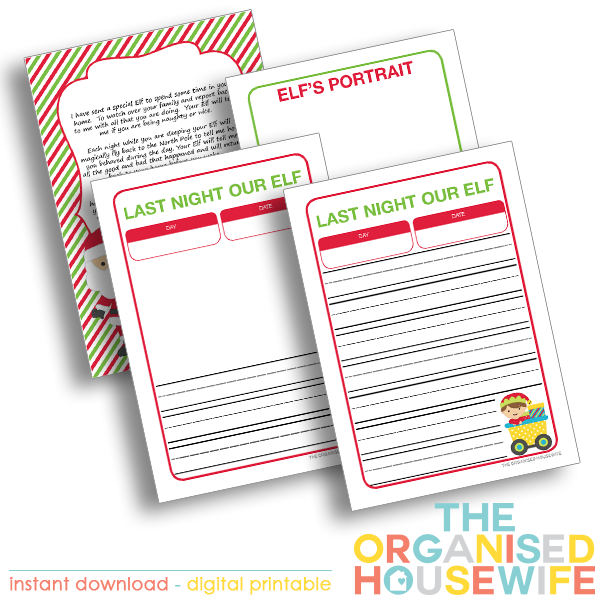 Official Naughty and Nice Acknowledgements
Use the editable (add in your child's name, behaviour and Elf's name)  'official warning' to acknowledge that Santa has heard about some bad behaviour.  Use the 'official letter' to make it known Santa is happy with their good behaviour.
Elf notes
Included is over 30 little notes that can be left next to Elf each night.  Notes vary from jokes, noticing behaviour with siblings, elf notices a room needs tidying, praise for helping mummy, Santa notices you are being very nice, elf noticed you cleaned your teeth really well and many more.  I have included an editable note that you can personalise unlimited times with your own message.
Elf Report
Use this special little elf to your full advantage and try to get the kids to keep their room tidy and improve some behaviours.  Elf will tick off the chart each night acknowledging which task was completed that day and will report back to Santa.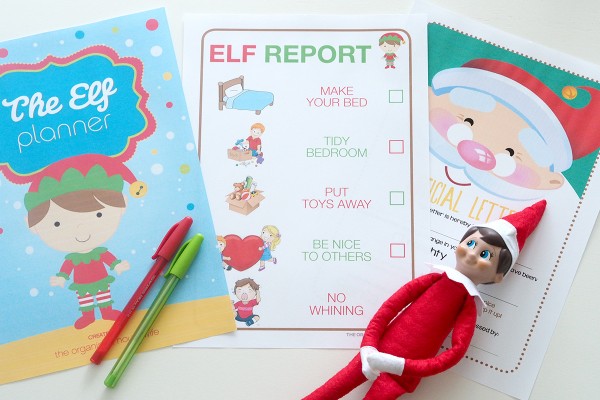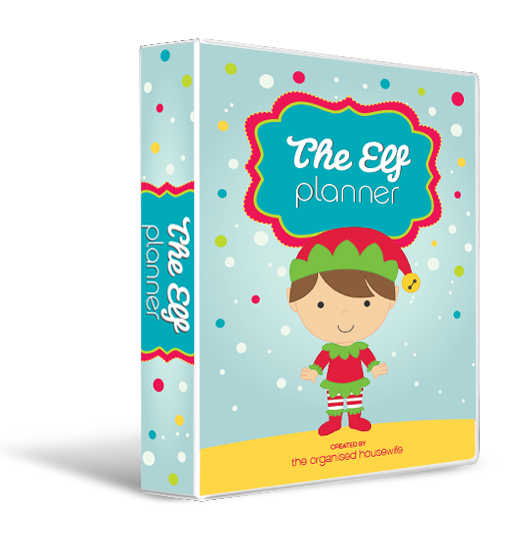 Why do you love your 'Elf on the Shelf'?