This giveaway is now closed, congratulations to Kylie!
Decluttering the kids toybox
Before the kids finish school I like to sort through their toys see what they have and give them a clean.  Then together with the kids we place unwanted toys in a separate box. Usually the toys at the bottom of the toy box are an indication they aren't played with often and should be passed along to another child.  Doing this prior to Christmas will help create space before they receive an abundance of new toys….less work for us!!  
Consider giving the box of unwanted toys to:
charity
local kindy
hand down to brothers, sisters, cousins, friends, neighbours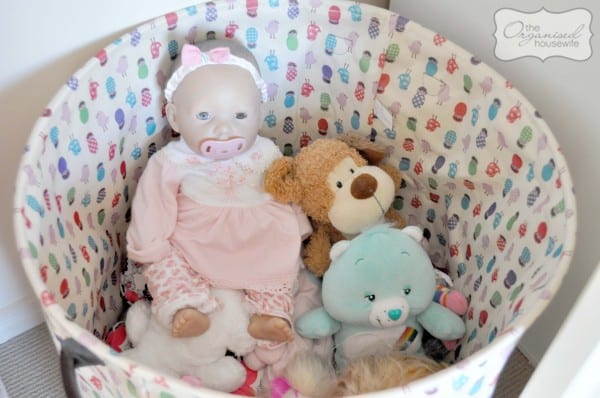 Do you like Miss 6's new toy storage tub?  I used to have an old clothes basket in here which was hard for her to reach the bottom of. Now she is able to rummage through all her toys easily and carry the basket around the house as it's very light.  In this tub she keeps bulky items that don't fit in her drawers.  The canvas type fabric makes it easy to wash.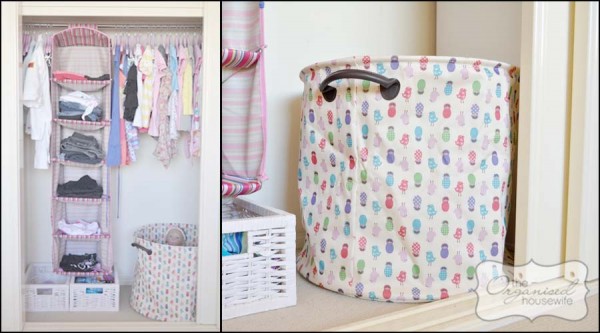 Mor-Stor are currently running a Christmas Promo – receive a FREE puzzle bag when you purchase any storage tub, offer ends 31st December.  The tubs come in a range of designs to suit both boys and girls.
Mor-Stor has a huge range of practical children's toy storage tubs, baskets and cubes, which are made from a range of durable and functional natural fibres and materials which will provide you with perfect storage solution you need in your home. Their storage baskets are designed to be seen in both formal and informal living rooms, bedrooms, play rooms and bathrooms – just where you need them most.  They also stock my most favourite basket which fits perfectly into your expedit IKEA unit. 
Find Mor-Stor: Website | Facebook | Twitter

Giveaway
One Mor-Stor Storage Tub with bonus Puzzle Bag – RRP $49.95
GOOD LUCK!!