Be inspired by these traditional, unique, and quirky Christmas tree decoration ideas from The Organised Housewife community.
I absolutely love putting up the Christmas tree with the family! I don a silly Santa hat, crank the Christmas tunes, and we all dance around the lounge room whilst decorating the Christmas tree. Typically I go traditional colours for our Christmas tree, but last year I purchased a white tree and decorated it with pretty pastel colours. It looked pretty, but it didn't have the same Christmas vibe, so this year I went back to our regular green red and gold decorations.
I LOVE to see how other people decorate their trees too. I recently asked The Organised Housewife community to share their Christmas trees and the result was a gorgeous selection of inspirational decorations that would get the biggest Christmas Grinch up out of their chair and bopping along to Christmas carols!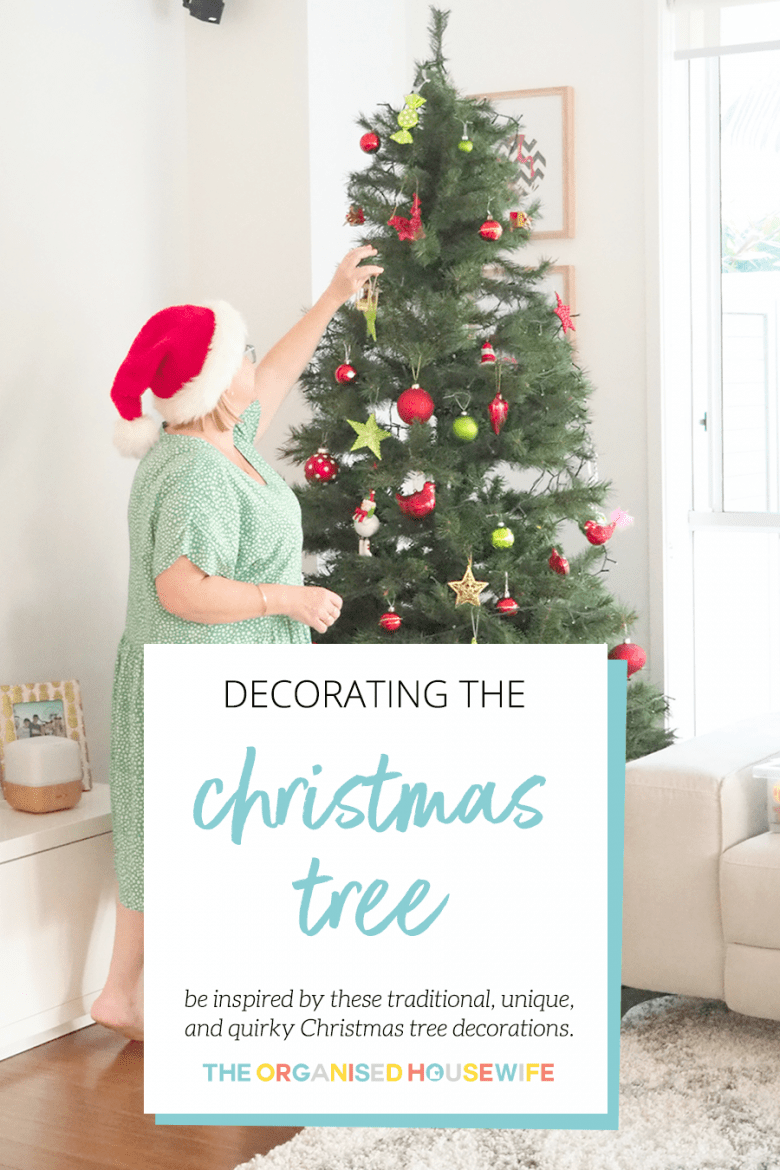 This year my family went for a traditional green and red themed Christmas tree, and as always, we all helped dress up our tree!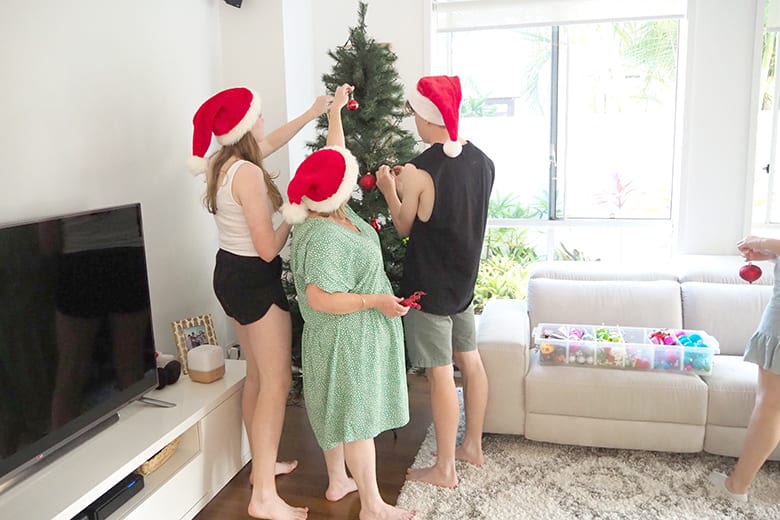 We couldn't wait until December 1st to put up our tree, and it seems we weren't the only ones! And because I know many of you will ask, my gorgeous and festive dress is from Ada+Lou,  (My lovely blogging mate Chantelle started up this fashion label with friend Rebel and I grabbed one in support and cause I LOVE the pop of green this time of year!)
Check out some of these gorgeous Christmas trees from The Organised Housewife community, to help inspire you when you decorate your Christmas tree.
Christmas Decoration Inspiration
Love these teal and green decorations on Sarah's tree.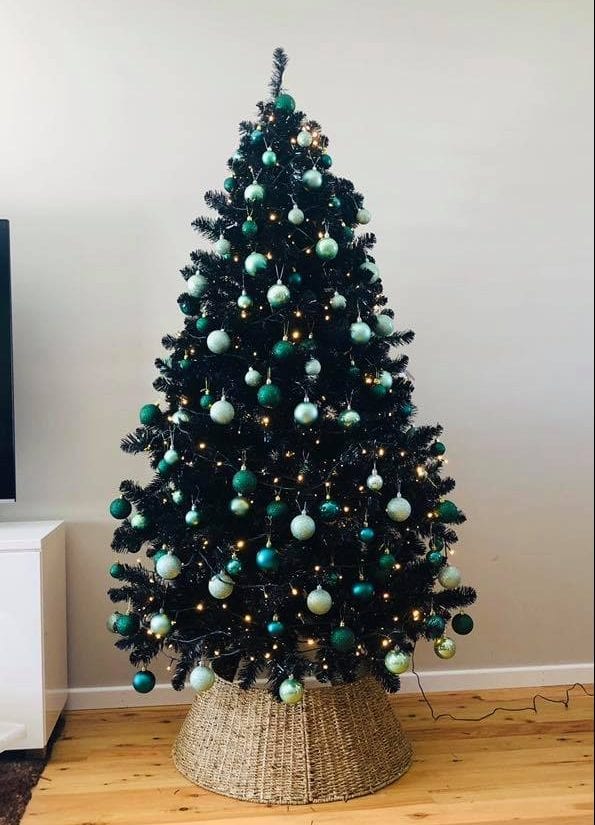 Emma hasn't added decorations to her tree yet (she's waiting until her toddler has lost interest), but I am loving her tree as is with the golden light flecks!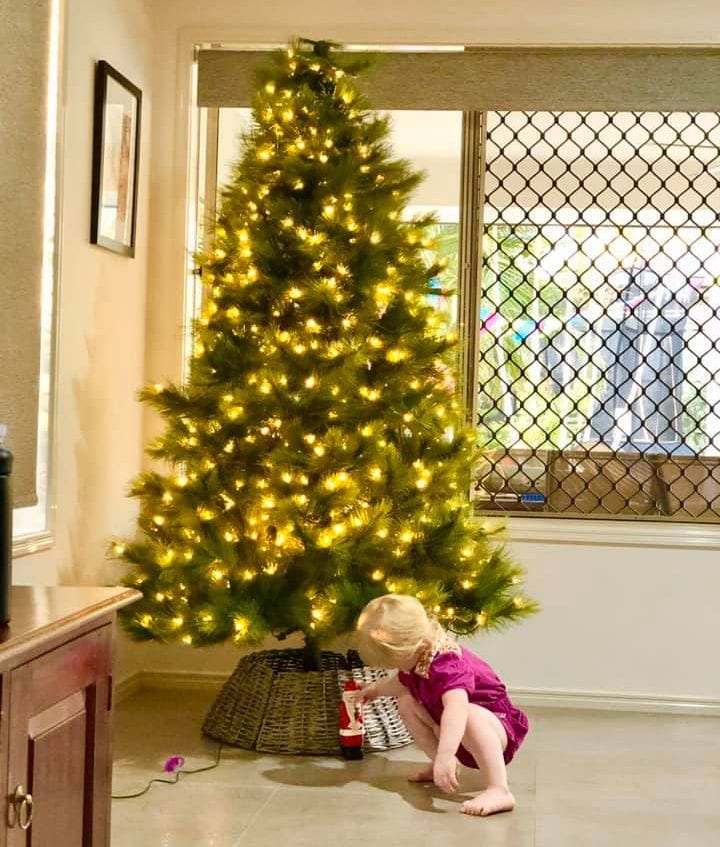 Instead of being mindful of curious toddlers, Cristina has decorated her tree with her 2 cats in mind who apparently think the ornaments are their toys. Cristina has gone for a beautifully simple Aussie themed Christmas tree and I love it!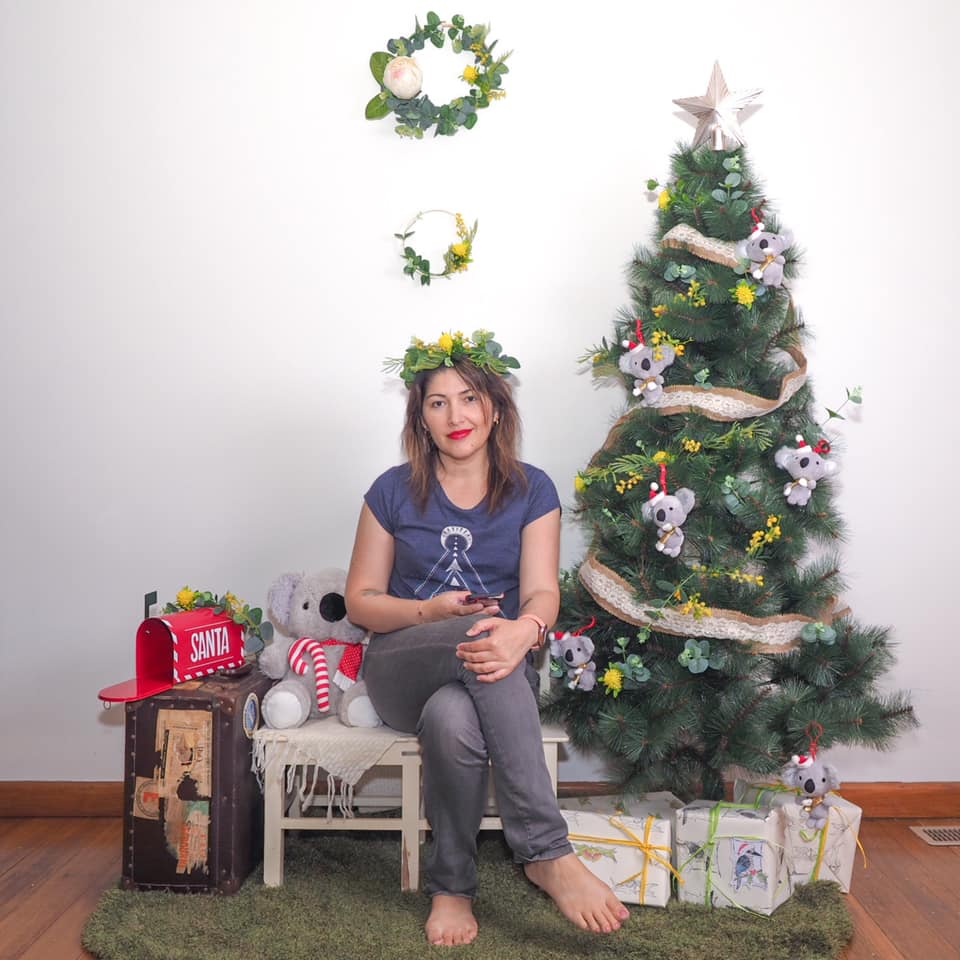 Shelli decorated her Christmas tree with an eye-catching aqua and red theme.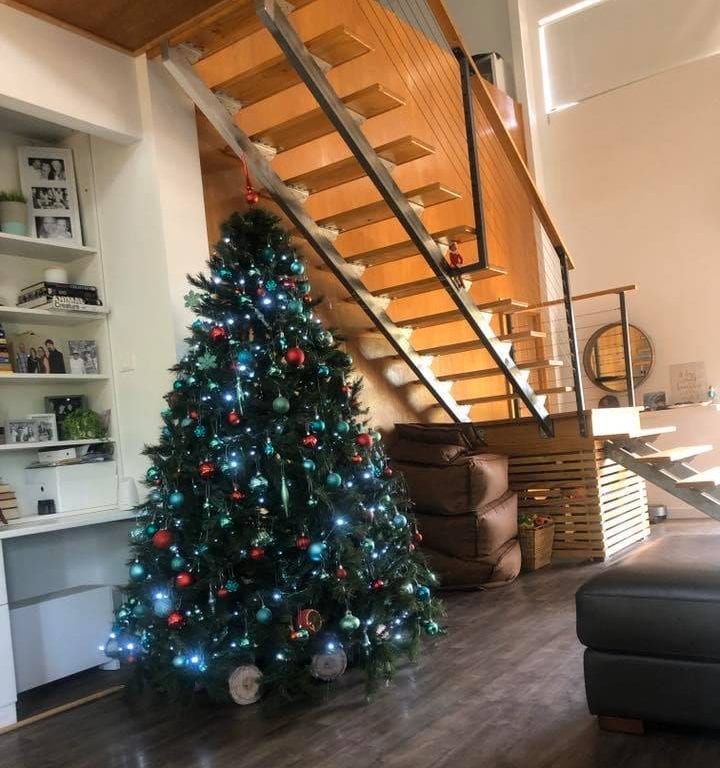 Rachelle went for a less traditional approach with her Christmas tree, and the result was this stunning display! Love it.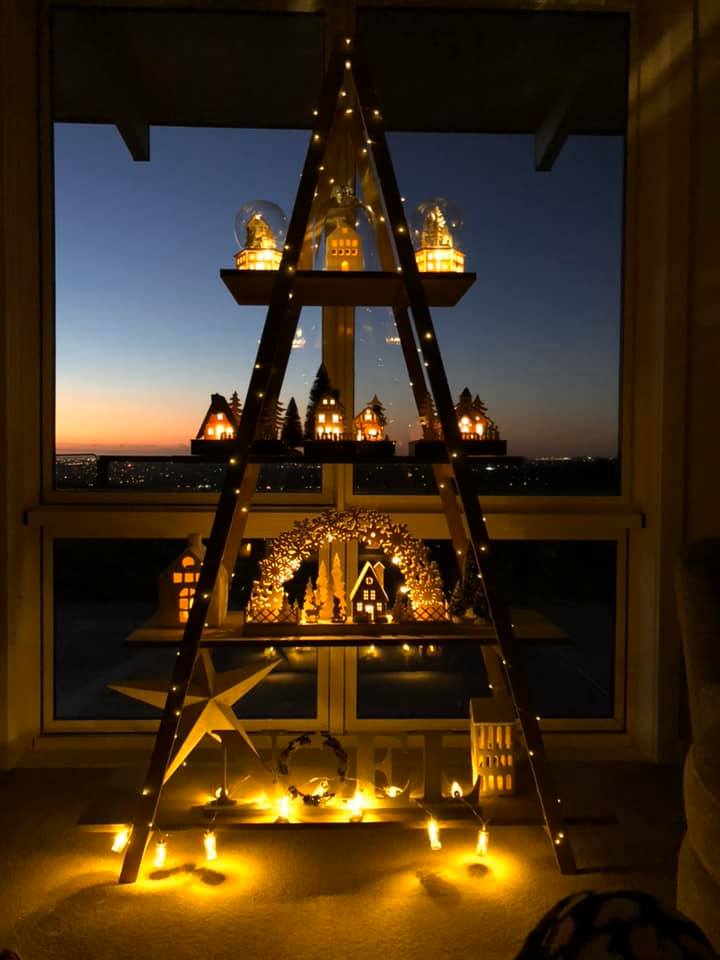 The blue and silver team together perfectly. Apparently this is one of 3 Christmas trees Karen currently has up in her house! A Christmas lover after my own heart.
Trudy went for the same blue and white colour palette, but with the addition of some white snowflakes. Gorgeous!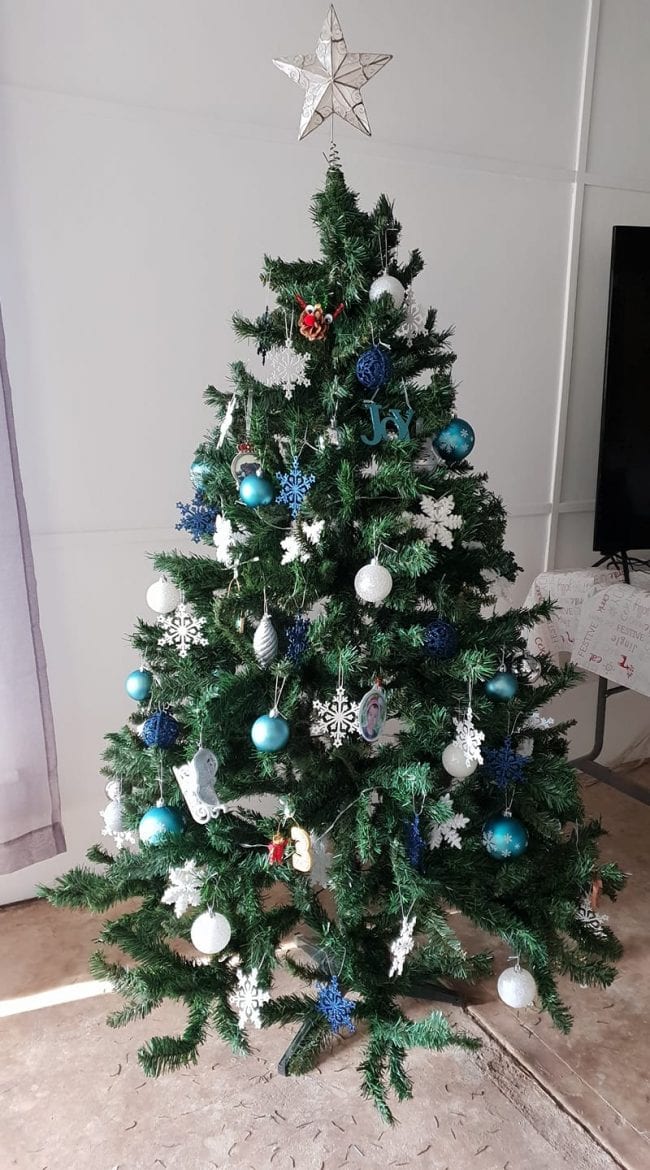 Amber's tree looks like so much fun! I love the candy canes and colour – and there's already pressies under the tree! Very organised indeed.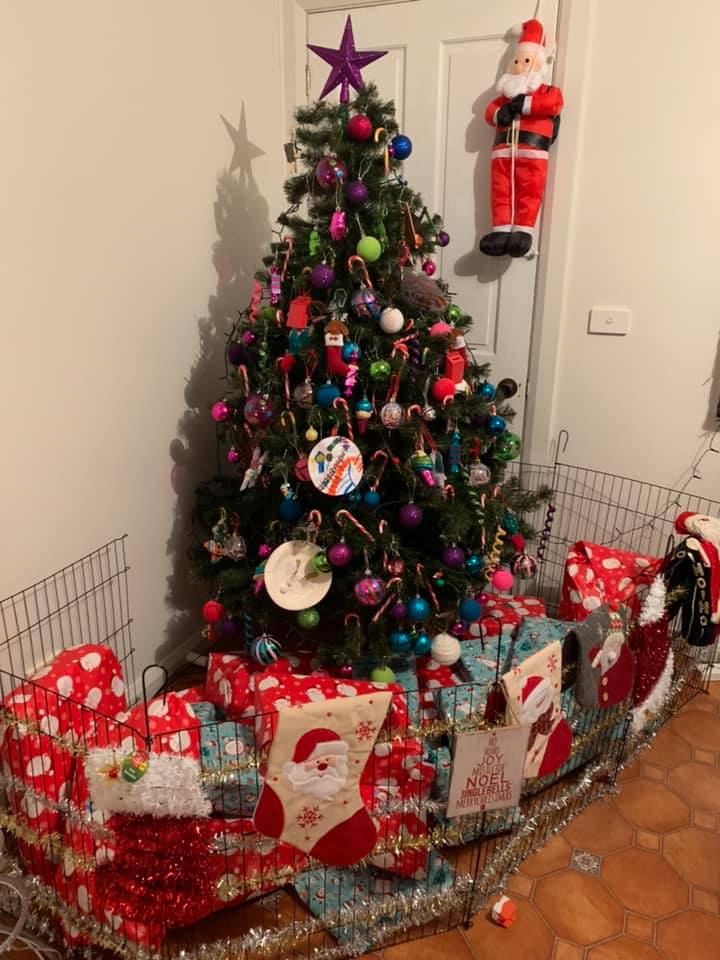 Kylee shared pics of her beautiful big classic green and gold Christmas tree from last year. Wow!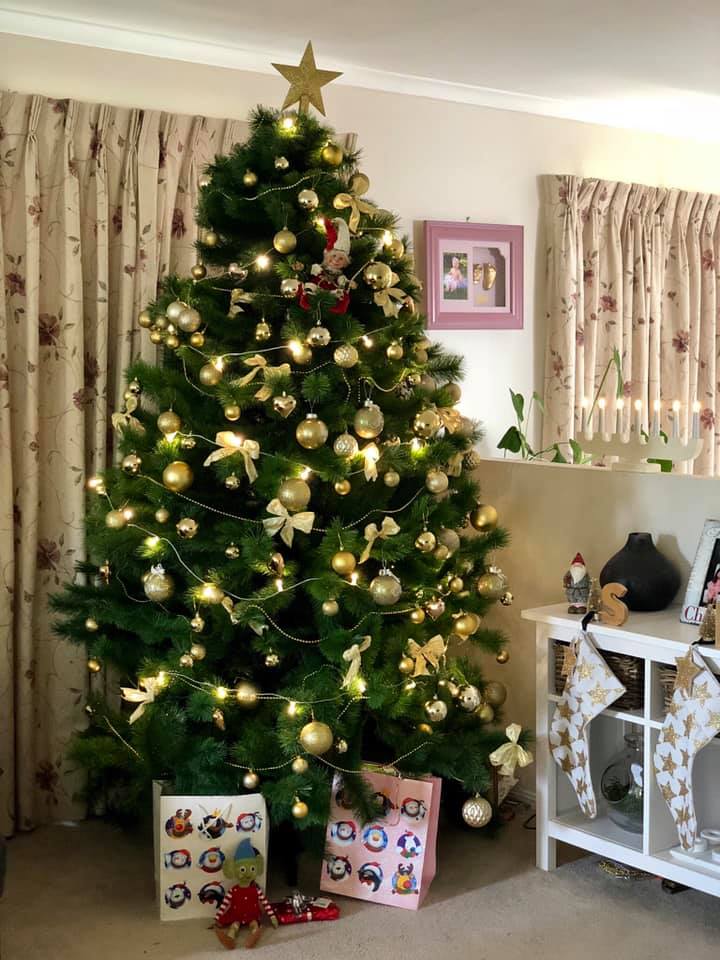 I'm going to guess there are a few princess lovers in this home! I love the idea of allowing the kids to add their fav toys and decorations to the Christmas tree.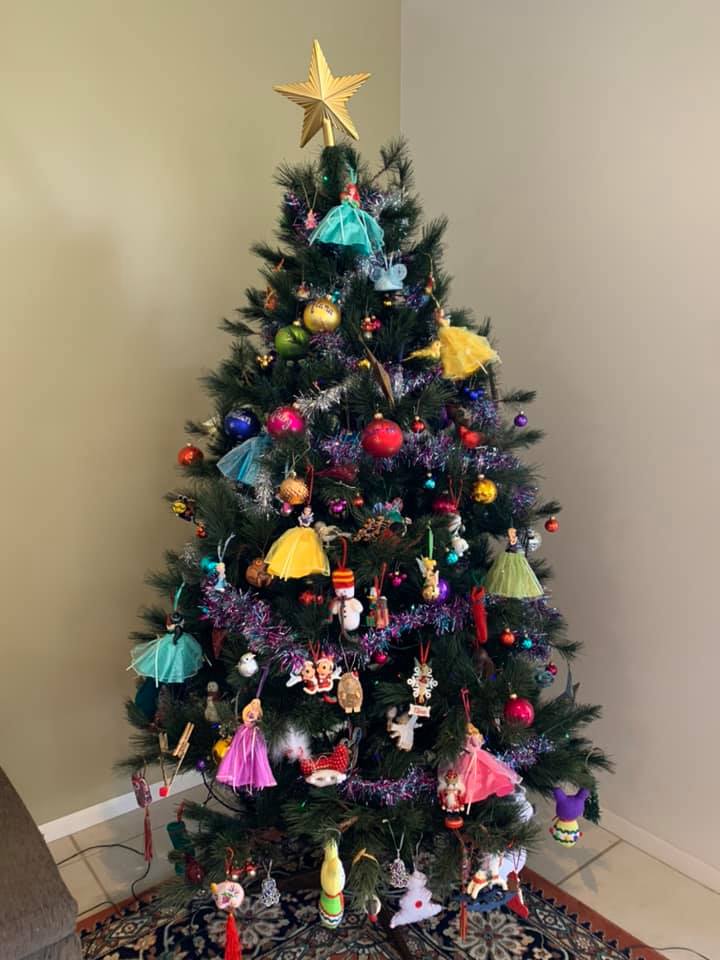 Michelle went for a gorgeous traditional tree with flecks of blue thrown in, as well as photo ornaments (which I LOVE!).

Oooo how magical is this snowy Christmas tree which Jasmine describes as having an eclectic/traditional feel.

Natalie has not let the Christmas decorations stop with her tree – how beautifully festive is this room?! Natalie describes her tree's colours as 'every colour imaginable in the most chaotic patterns ever', but says her family loves it!

Kirsty has also gone all out, with this 'traditional on the deck' Christmas theme.

I am really liking the funky modern Christmas tree stands like this one from Bronwen who says they got rid of their big tree. Apparently all these ornaments light up as well.

How fabulous is this purple themed Christmas tree from Charisse?! Very cool indeed!

Leigh-Renee went for a rustic vintage theme this year with gold, rose gold, bronze, lots of wood, and a touch of white too! Bub looks very happy having such a beautiful Christmas tree to look at.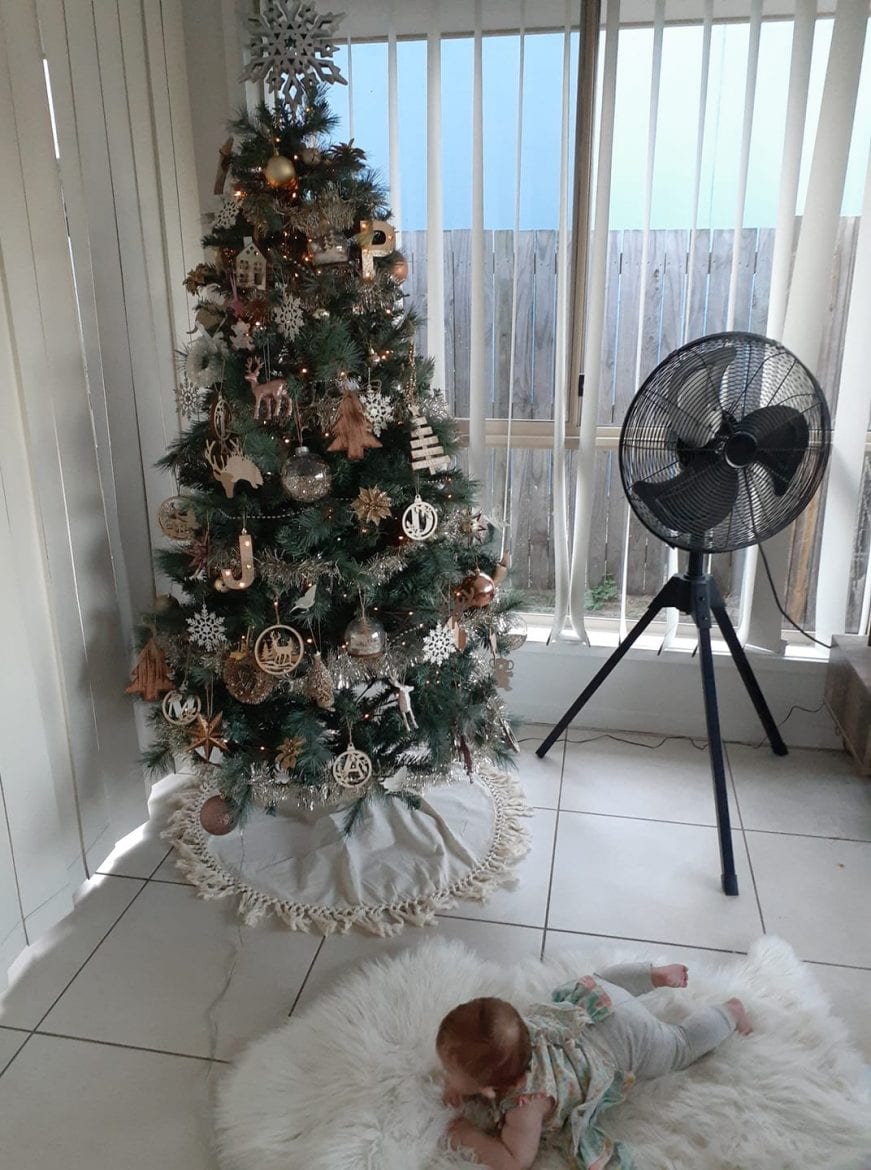 Jody went or a pink, blue and silver theme on her Christmas tree last year, and this year plans to go silver, blue and white.

---
Take the stress and last minute chaos out of your Christmas by getting organised and prepared with my comprehensive The Organised Housewife Christmas Planner.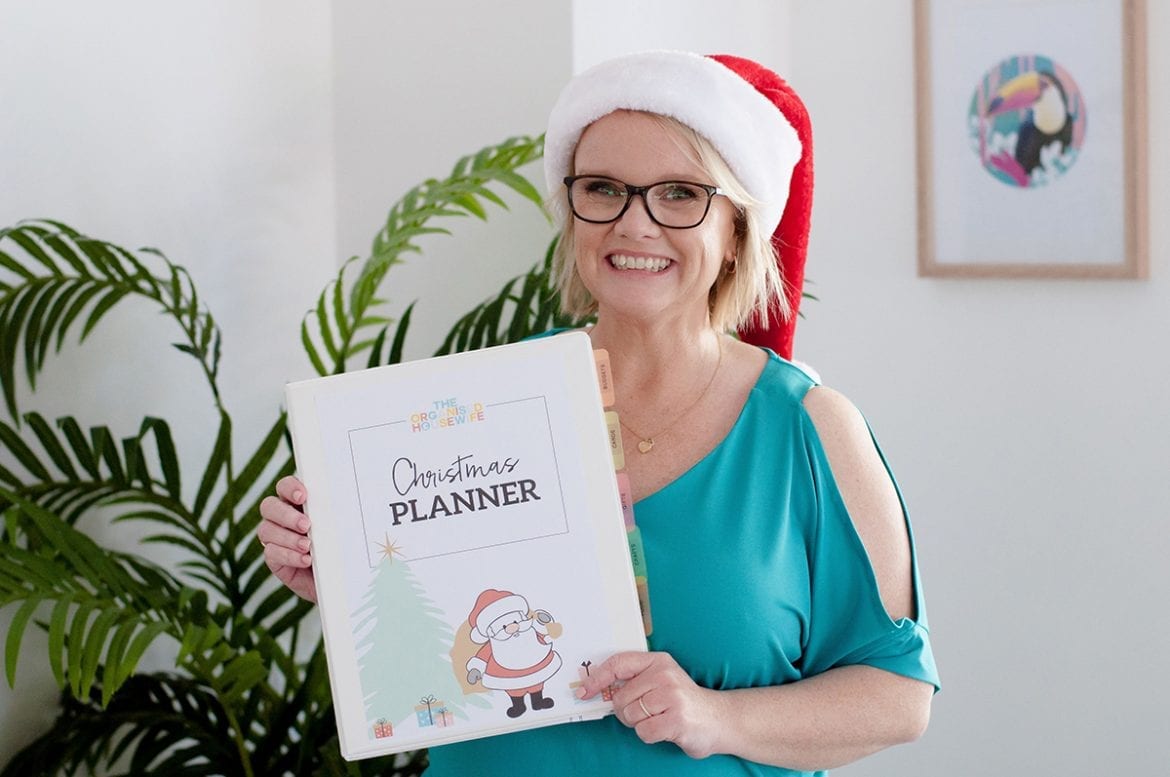 What colours will you use to decorate your Christmas tree?