The countdown is on for Christmas Day!  I am sure many of you are like us and have family visiting, pre-Christmas Day gatherings, Christmas parties and last-minute shopping to do!  I am going to try and wind down the blog for a few days over Christmas to spend time with family that's visiting, take the kids out and about and just enjoy some of this glorious Gold Coast sunshine.
Below are the final Christmas Countdown checklist tasks… I hope you have enjoyed this series and that it has helped you to prepare for Christmas day.
I would love to receive some feedback in the comments below PLEASE. To hear if this is something that you would like to have continue next year!  


Usually, there is so much to plan and organise for Christmas.  Make this Christmas calm and stress free by doing a few simple tasks each day to help you keep on top of the holiday madness. View all previous tasks here.
This weeks final Christmas Countdown Checklists Tasks are:
1. Mail all Christmas gifts
If you weren't able to mail your Christmas gifts earlier, now would be a great time to ensure you have completed this task. If you can, for peace of mind, confirm that your parcels have arrived at their destination.
2. Check your Christmas Gift List
Check over your Christmas Gift list and ensure that you have purchased all you need
Create your shopping list – If you haven't done so yet, prepare a list for fresh Christmas and Boxing Day food and organise a time to go grocery shopping.
3. Purchase non-perishable items early
This will not only save you time on your last Christmas grocery shop, but it will also save you money if you can find the items on special on the lead up to Christmas day.
---
EASY CHRISTMAS CANDY CANE CHOCOLATE CAKE – This Christmas Candy Cane Chocolate Cake is a really easy and sweet Christmas treat or dessert. Read recipe here.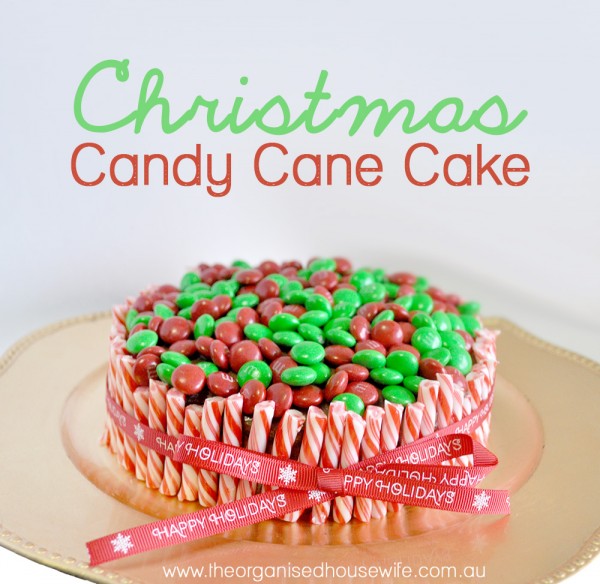 ---
4. Start thinking about the Christmas Table
Do you have items ready to decorate the table on Christmas Day?
Christmas Table Cloth
Napkins
Bon Bons
Decorations
Name cards (optional)
Place mats (optional)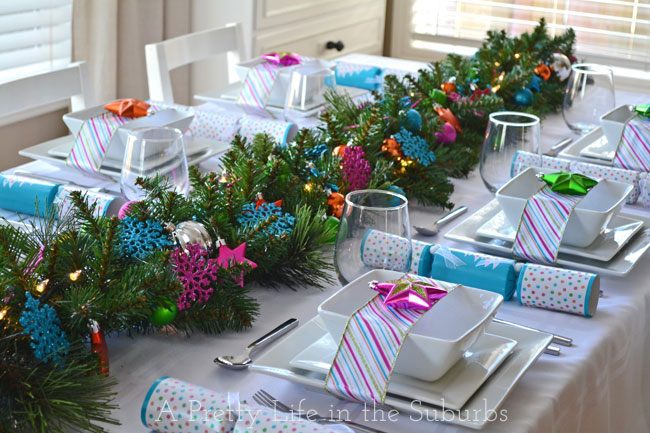 image credit: a pretty life in the suburbs
5. Update your Christmas Budget
with latest gift purchases, food, decorations etc.
6. Stock up on batteries
Make sure you have enough and the right sizes of batteries for Christmas morning.  See how I organise and store my batteries here.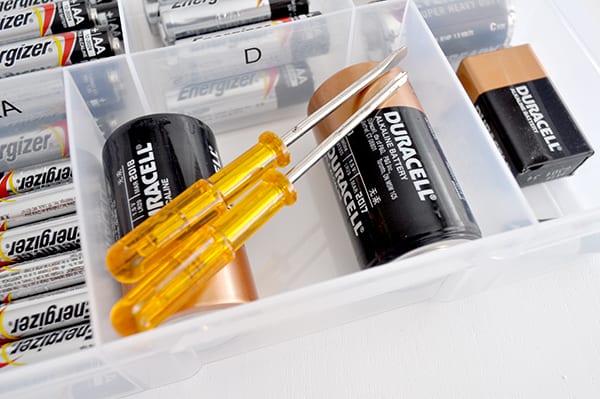 7. Wrap Christmas Presents
Spend time wrapping presents if you haven't finished wrapping them all. Find some wrapping inspiration here. 
8. Make some Magic Reindeer Food with the kids
When my kids were younger they had such a blast making reindeer food each year. And… it's also a fun gift to give other kids.  Sprinkle the magic reindeer food on the lawn on Christmas Eve so the reindeer's have something scrumptious to eat.  Read more about Magic Reindeer food and how to make it here.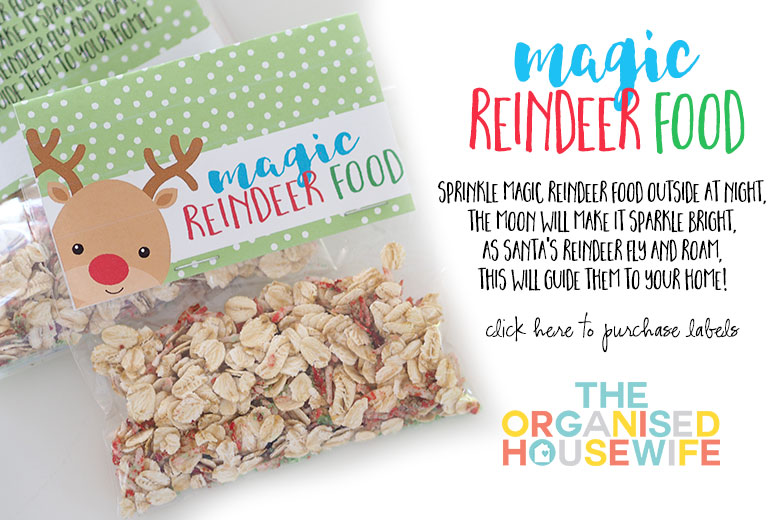 9. Start purchasing fresh food for Christmas + Boxing Day.
This weekend make a list of all the fresh ingredients you need for Christmas and Boxing Day, remember the grocery stores maybe closed on boxing day. I usually start purchasing fresh good 2 days prior to Christmas.
10. Timeline for Christmas Day
Make a timeline for cooking Christmas Day meals, ie, when you need to pre-heat the oven, how long you need to cook them ham for, how early you need to start preparing lunch.  Do this so you can sit back and enjoy the time with your family, then you know by the time 11am hits you may need to get up and put on the oven and you can sit back downa and relax a little more.
11. Christmas Decorations
Think about how you store and organise your Christmas decorations when you remove them from the tree.  If you need a better system buy the storage items in the coming weeks ready for when it's time to pack away the Christmas Tree.  Read this post on how I organise our Christmas Decorations.
Finally…..
Breath, find time to relax and enjoy this Christmas season with your family and your friends!

---
7 THINGS I DO EACH DAY TO KEEP THE HOME CLEAN AND ORGANISED
Subscribe to my weekly newsletter to receive blog updates in our inbox + this FREE eBook sharing some of my top tips that you can adapt in your own home.