During the Christmas Countdown Checklists series I will give you tasks 2do each weekday, to help you prepare, plan and be organised for the upcoming silly season and Christmas Day.  These tasks will help you to find time to write Christmas cards, create your Christmas budget, plan your Christmas cooking and so much more.
This series is published on the blog, free for you to following along.  You can subscribe to my emails to receive an email from me each morning, where I will share a link to the latest Christmas blog post, so you don't miss any of the Christmas Countdown tasks! Find subscribe form here.


Usually, there is so much to plan and organise for Christmas.  Make this Christmas calm and stress free by doing a few simple tasks each day to help you keep on top of the holiday madness. View all previous tasks here.
Today's Christmas Countdown Checklists Tasks are:
1. Wrap some gifts
Spend 20 minutes only today wrapping a few presents. Find some gift wrapping ideas here.

2. Donating gifts
Consider donating gifts to a local charity or donating pet food and other items to your local animal shelter.

I've put together a collection of Christmas Gift Ideas to help you find the perfect gift for your family and friends.  Gifts for him, the kids, teens and more.  View my full Christmas Gift Guide here. 
Playhouse Reversible Chalkboard Table
This modern playhouse table encourages creative expression & imagery play.  It has many uses; It's a Playhouse, Easel & Art Table.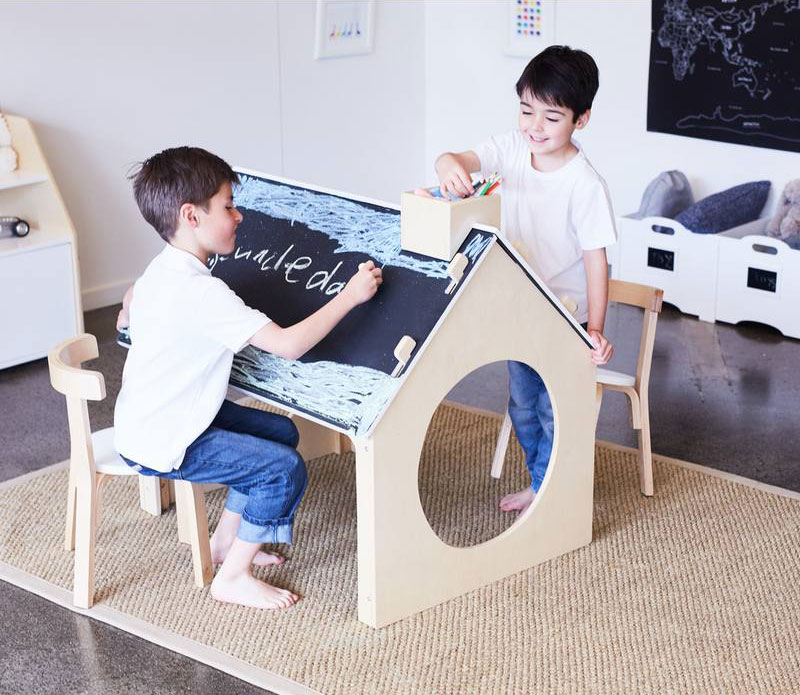 Both surface tops are reversible; Chalkboard on one side & a solid white finish on the other, making it ideal for painting & drawing. The raised edge on the white side is handy for resting craft books & paper while the chimney is the perfect place to store pencils, crayons & chalk.

Santa has many helpers who make the Christmas season fun. His elves visits the home of some children to help manage Santa's naughty and nice list.  Each morning the elf is found in a different place to watch over the kids through the day, he usually get's up to some mischief during the night.
The new 2016 Elf Planner is now available! This planner will help you create a plan of fun antics for your Elf, pages to encourage the kids to write and draw about their elf stay, 30+ notes from Santa and Elf to be left alongside Elf each night, letters from Santa and Elf, a list of suggested elf names and pages to help improve and acknowledge good and bad behaviours. Because… Elf returns to the North Pole each night and let's Santa know if they are being naughty or nice!! Some pages within this planner are editable where you can add your child's and Elf name.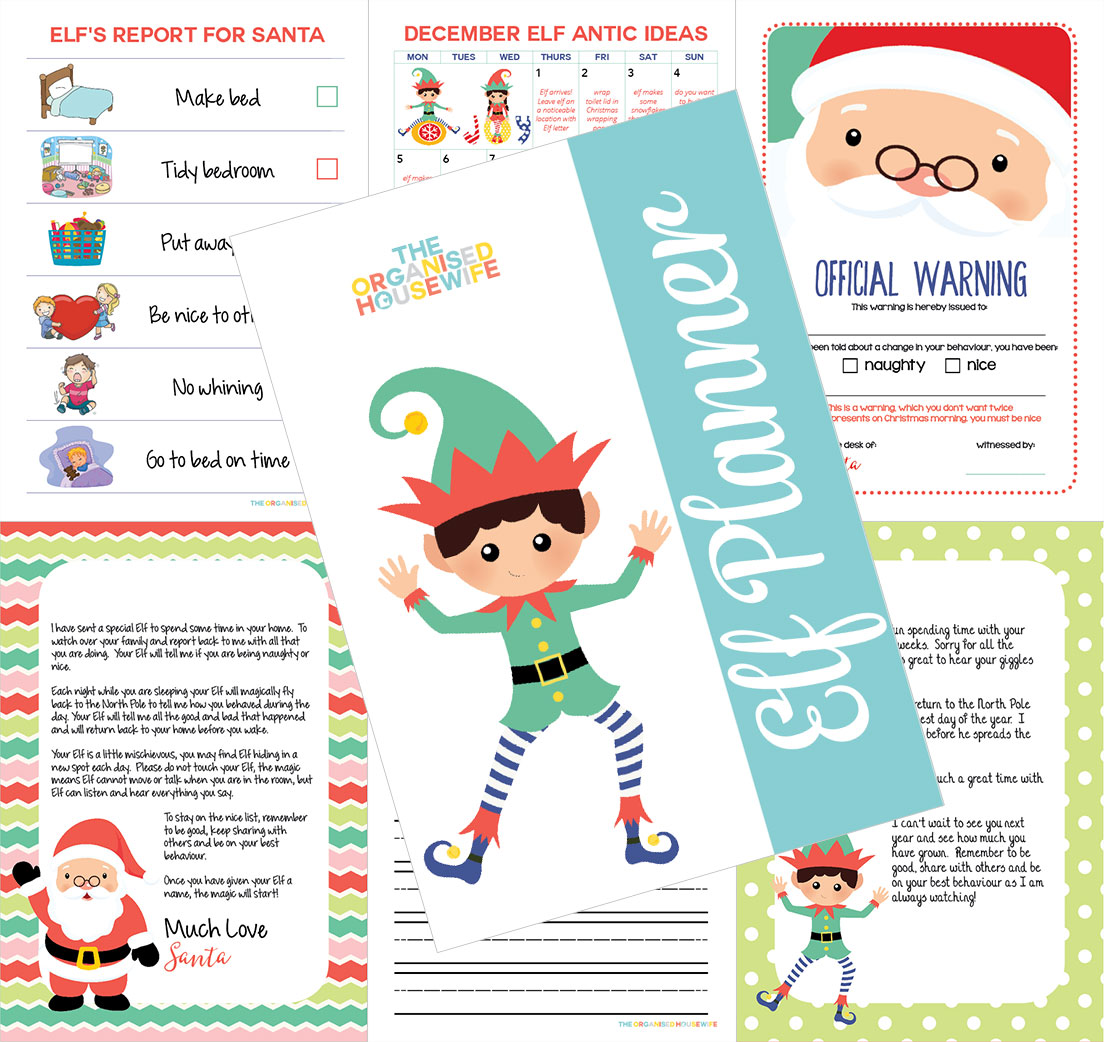 Not sure what Elf on the Shelf is?  Read my full blog post here.
7 THINGS I DO EACH DAY TO KEEP THE HOME CLEAN AND ORGANISED
Subscribe to my weekly newsletter to receive blog updates in our inbox + this FREE eBook sharing some of my top tips that you can adapt in your own home.