Throughout November I shared daily Christmas tasks to help you prepare, plan and be organised for the upcoming silly season and Christmas Day.  I'm going to change it a little for December and share a week of tasks each Monday, so you can jump ahead with the tasks if you want to.
This will also give me some time to create some more Christmas posts, like some fun Christmas Craft Ideas for the kids and share some of my Christmas recipes!

Usually, there is so much to plan and organise for Christmas.  Make this Christmas calm and stress free by doing a few simple tasks each day to help you keep on top of the holiday madness. View all previous tasks here.
This week's Christmas Countdown Checklists Tasks are:
1. Make/decorate a gingerbread house
Do you make a Gingerbread Houses? You can either make it from scratch or purchase the gingerbread pre-made ready for you to decorate.  I have seen the pre-made houses at most department stores. My Miss 13 decorated the one below, which we purchased up from Coles.  See here for some gingerbread house decorating ideas here here.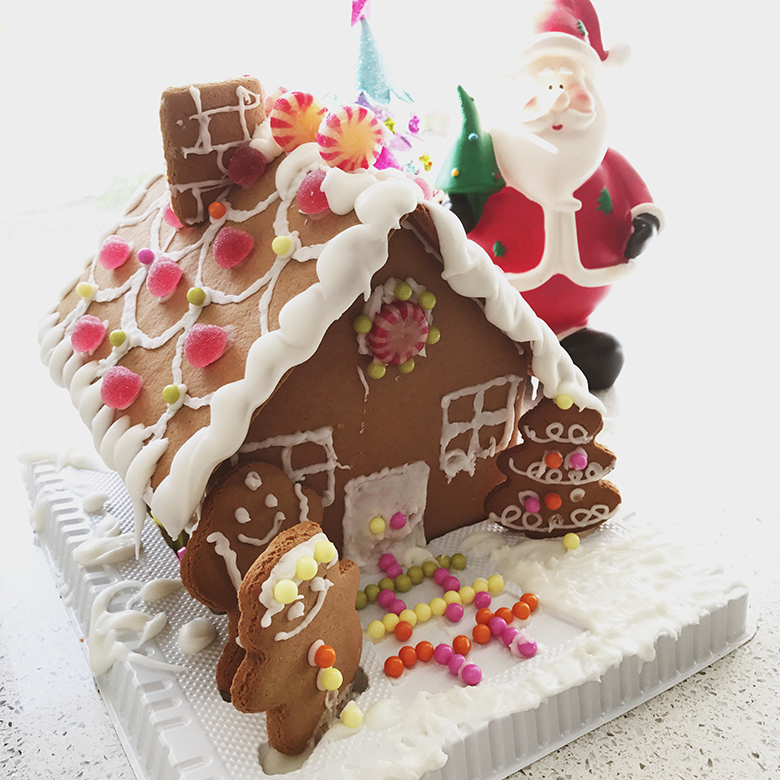 We have made gingerbread houses and trains over the years, here is a pic of my little cherubs back in 2009, ooh they have grown up so much.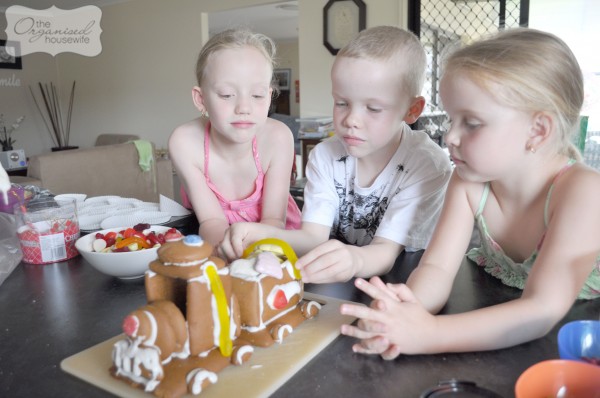 2. Christmas Budget
Update your Christmas Budget with latest gift purchases, food, decorations etc.
3. Write your Christmas Grocery List
It's not too early!! Grab a few food items over the next few weeks when you do your weekly shop, this will save a big grocery bill a few days before Christmas.  Remembering each time you have purchased something from your list to tick it off so you don't double up.
4. Prepare for guests
Do you have guests staying with you over the holidays?  Make sure you have everything needed so they have a comfortable stay:
Create a 'guest basket' for visitors who are staying with you over the holidays.  See full details here of what I put in my guests basket.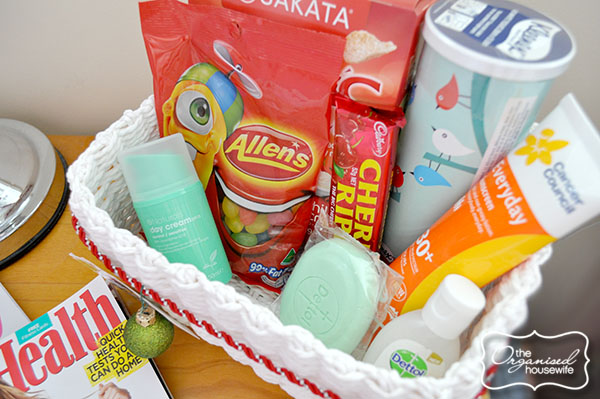 5. Start thinking about your travel plans
Traveling this Christmas – If your traveling this Christmas use one of the FREE packing lists to help you remember all there is pack.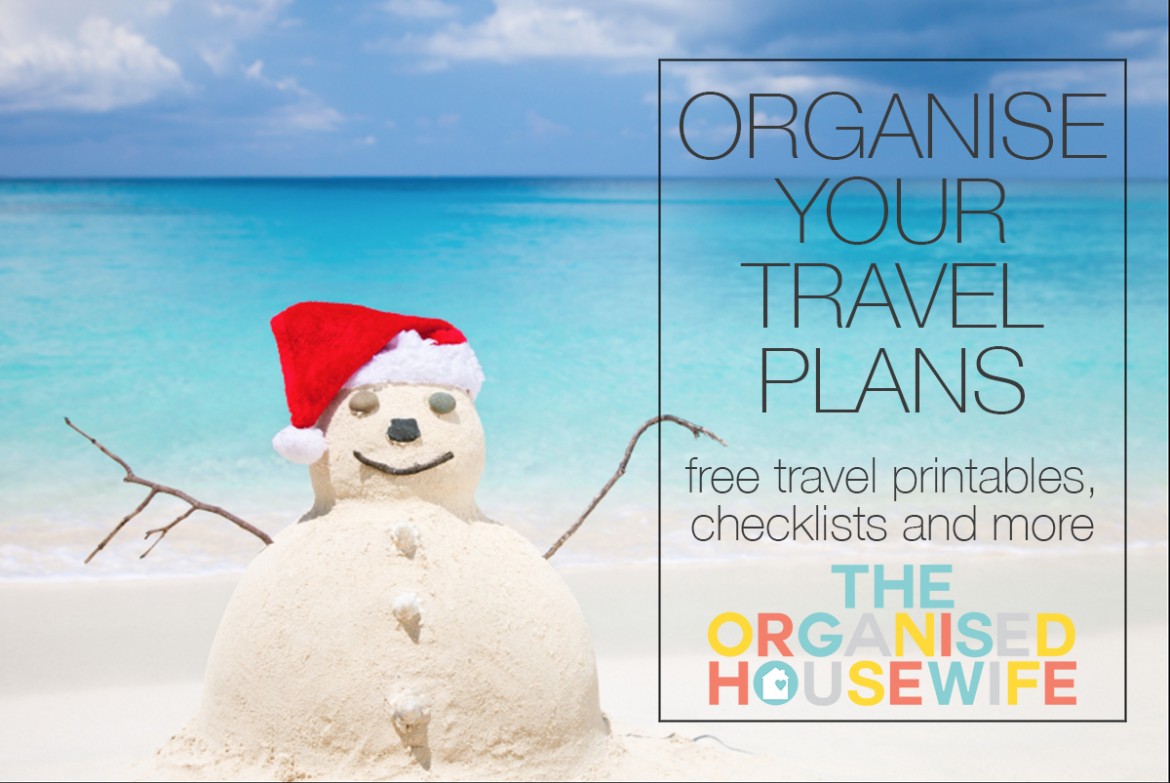 6. Check your platters
Have a look through your crockery, dishes and glasses.  Make sure you have enough platters, salad bowls, wineglasses etc for all your guests on Christmas day.  I like to always purchase white or glass serving dishes, as these can be used at any time of year.
7. Get the backyard ready
If you are entertaining in your backyard this Christmas schedule in some time over the next few weeks to tidy up the gardens and patio area.
8. Purchase drinks needed for the Christmas period
It's always good to have some cool drinks in the fridge this time of year can get really warm. View my punch recipes here.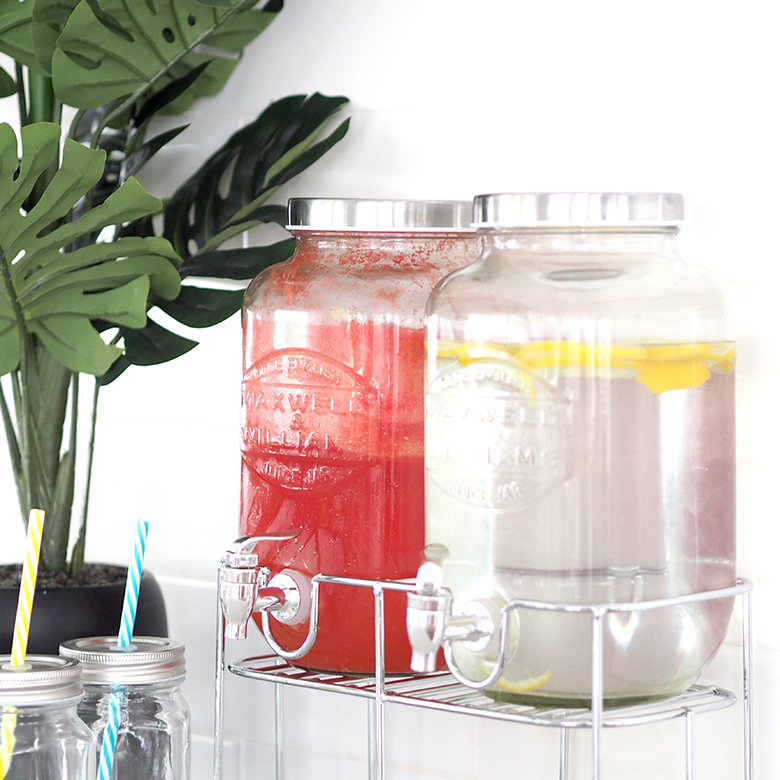 This drink dispenser is available online here. 
9. Wrap presents
Spend 30 minutes or less wrapping presents.
10. Christmas lights
If you haven't found time previously go for a drive soon and look at the Christmas lights in your community.
THANK YOU FOR LIGHTING UP OUR CHRISTMAS CARDS – Thank those members in your community that are lighting up their homes every night with a beautiful Christmas display.  I am sure they would appreciate this small gesture as they put in much time, effort and extra electricity with their displays. Download for FREE using the coupon code ' xmaslights ' at checkout.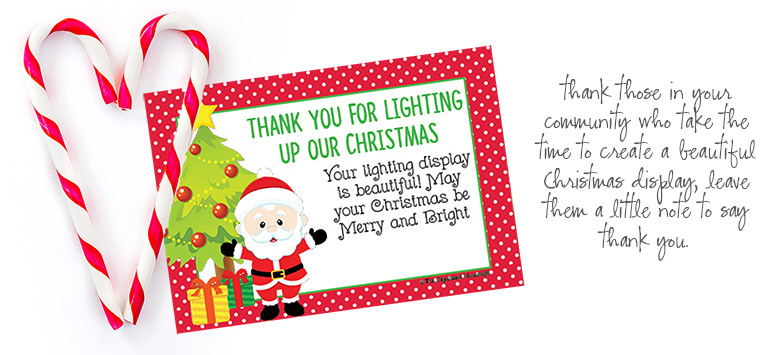 7 THINGS I DO EACH DAY TO KEEP THE HOME CLEAN AND ORGANISED
Subscribe to my weekly newsletter to receive blog updates in our inbox + this FREE eBook sharing some of my top tips that you can adapt in your own home.