A few of readers spied my Christmas box on my hutch in the photo of our big tinsel candy cane asking what is in it.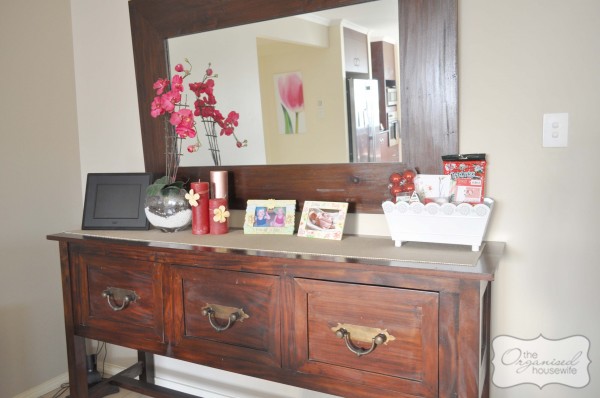 I purchased the tin box from Target a few months ago.  I have put this box in a central location of the house for when I have a spare minute (hmm, rarity these day's) I can write some Christmas cards or tags and complete items on my Christmas to do list.
In the box I have:
Christmas Cards
Christmas cards for the kids to give their friends
An assortment of Christmas tags
Baubles I plan on blinging up (will show you soon)
Christmas marshmallow sticks, which I have plans for too
Raffia ribbon, which is my preferred gift decoration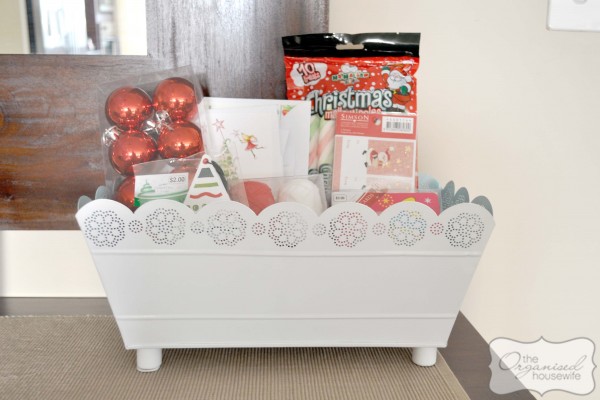 7 THINGS I DO EACH DAY TO KEEP THE HOME CLEAN AND ORGANISED
Subscribe to my weekly newsletter to receive blog updates in our inbox + this FREE eBook sharing some of my top tips that you can adapt in your own home.