Christmas is coming, and so is all my Christmas blog content including cooking, entertaining, shopping, planning, and heaps more!
Have you noticed the Christmas decorations and festivities have started to wiggle their way into our department stores and supermarket aisles? Yes, there is no doubt the Christmas countdown is upon us, and as always I plan to deliver countless tips to help you replace the chaos with a calm and organised mood instead.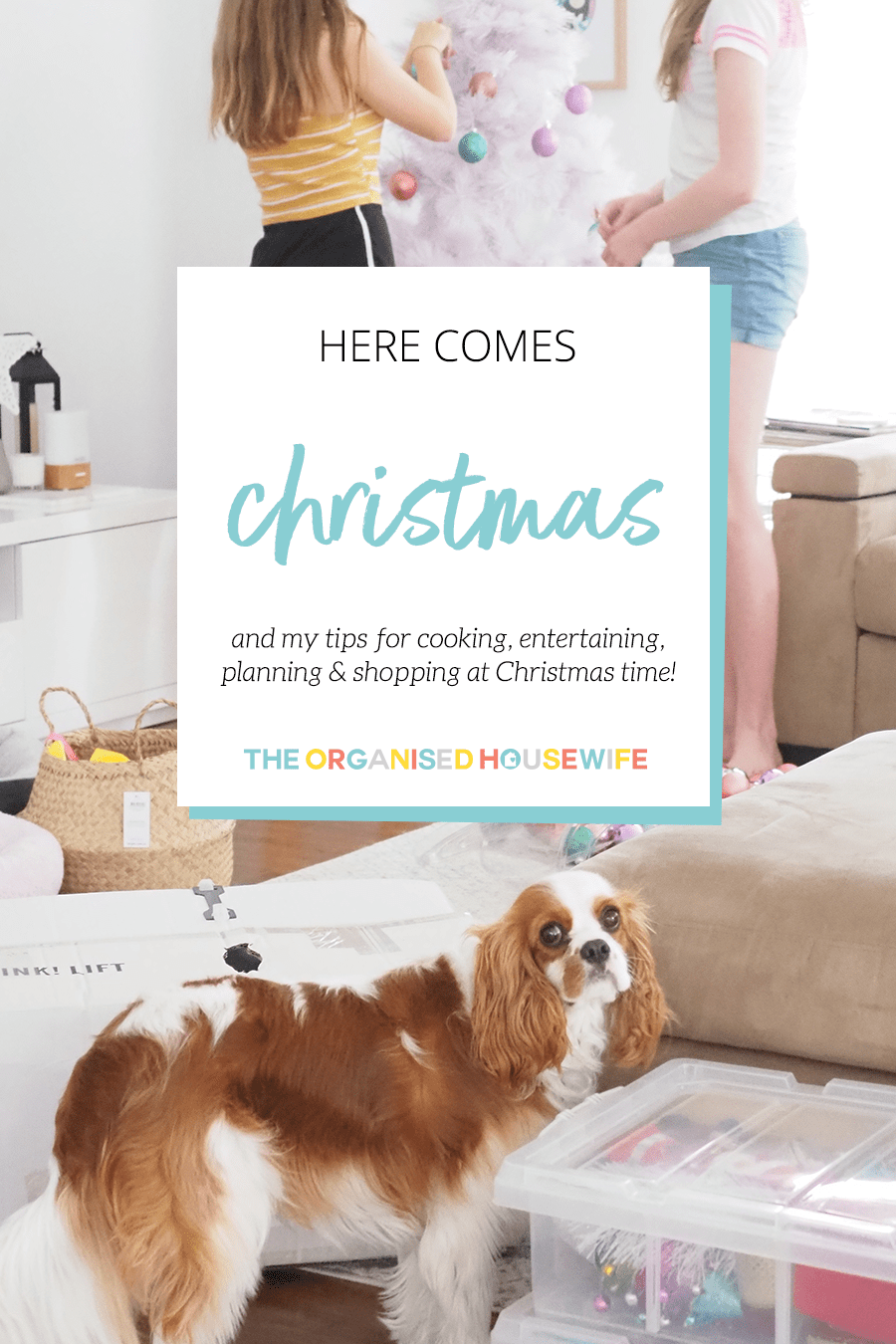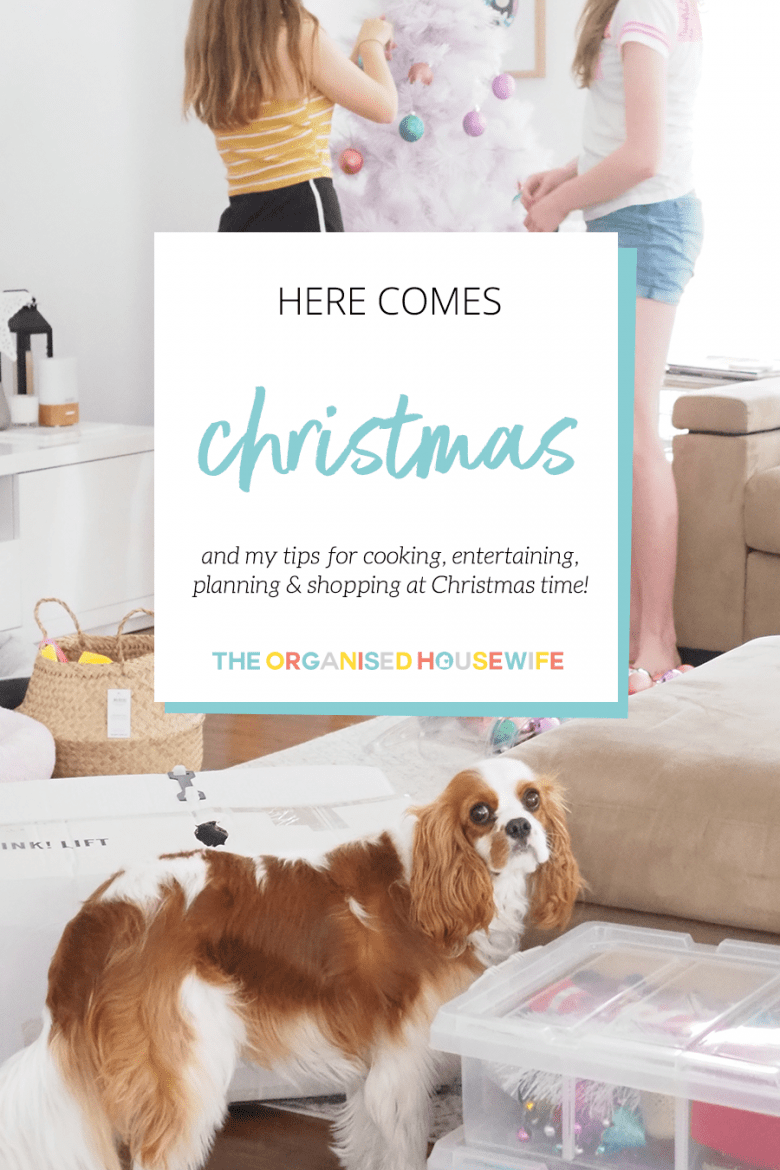 I am busy busy busy planning my Christmas content for you – from delicious Christmas cooking, to planning, entertaining, gift buying, holidaying, and so much more! Below is a bit of a breakdown of what you can expect in the coming 2 months, but if there is ANYTHING I have missed, please let me know so that I can help. Tell me what you struggle with most at Christmas, and I will endeavour to share my ideas on how we can transform this worry into a walk-in-the-park.
Also a quick FYI, the meal plans will now stop for the year to make way for even more Christmas content for you, but the 2019 Declutter Challenge posts will continue each Wednesday as promised. If you're still wanting inspiration for your weekly meal plans, please check out the all my meal planning info here and we will continue to share them every week on our Facebook page and in Instagram stories.
Cooking
I will be sharing recipes for Christmas drinks, snacks, dinners, entertaining platters, and best of all… desserts! It's the time of year we tend to overindulge but I will try and keep it balanced for you!!
  RECIPE: This White Christmas Recipe is just one of MANY recipes that I'll share in the lead up to Christmas.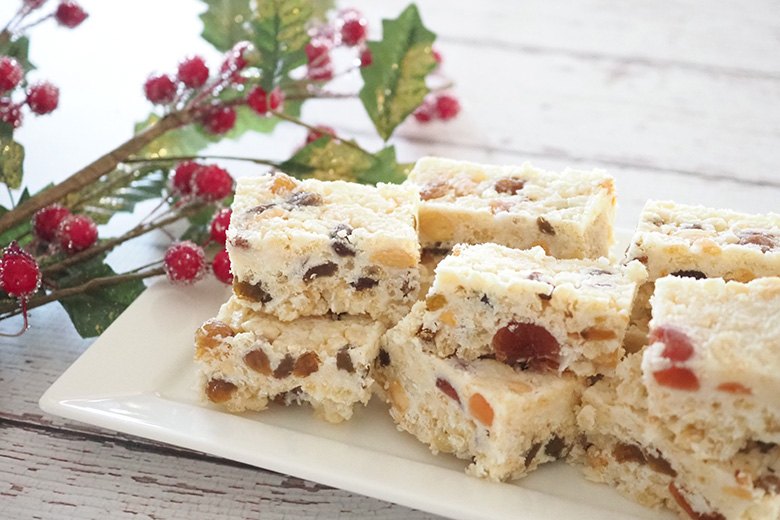 Christmas Shopping
Not sure what to get your child's teacher, your neighbour, mother-in-law, husband, the pets, or even your own children? The Organised Housewife 2019 Christmas Gift Guide will be launching next week and comes packed with hundreds of goodies to cover all these bases – plus more! We've done the hard work for you, so that you can simply put your feet up and purchase beautiful, funny, thoughtful and unique gifts from the comfort of your own home.
I will also be sharing plenty of tips on how to hide and wrap your Christmas gifts (if your child is anything like me as a kid, you will need some pretty creative hiding spots for those gifts!).
Entertaining
Hosting (or even attending) Christmas parties can be overwhelming! What should you cook or bring, how should you decorate your home, what activities should you put out for the kids, how can you quickly make your home tidy and presentable… it really can feel a little daunting. Well stay tuned, because I'll be sharing plenty of entertaining tips too!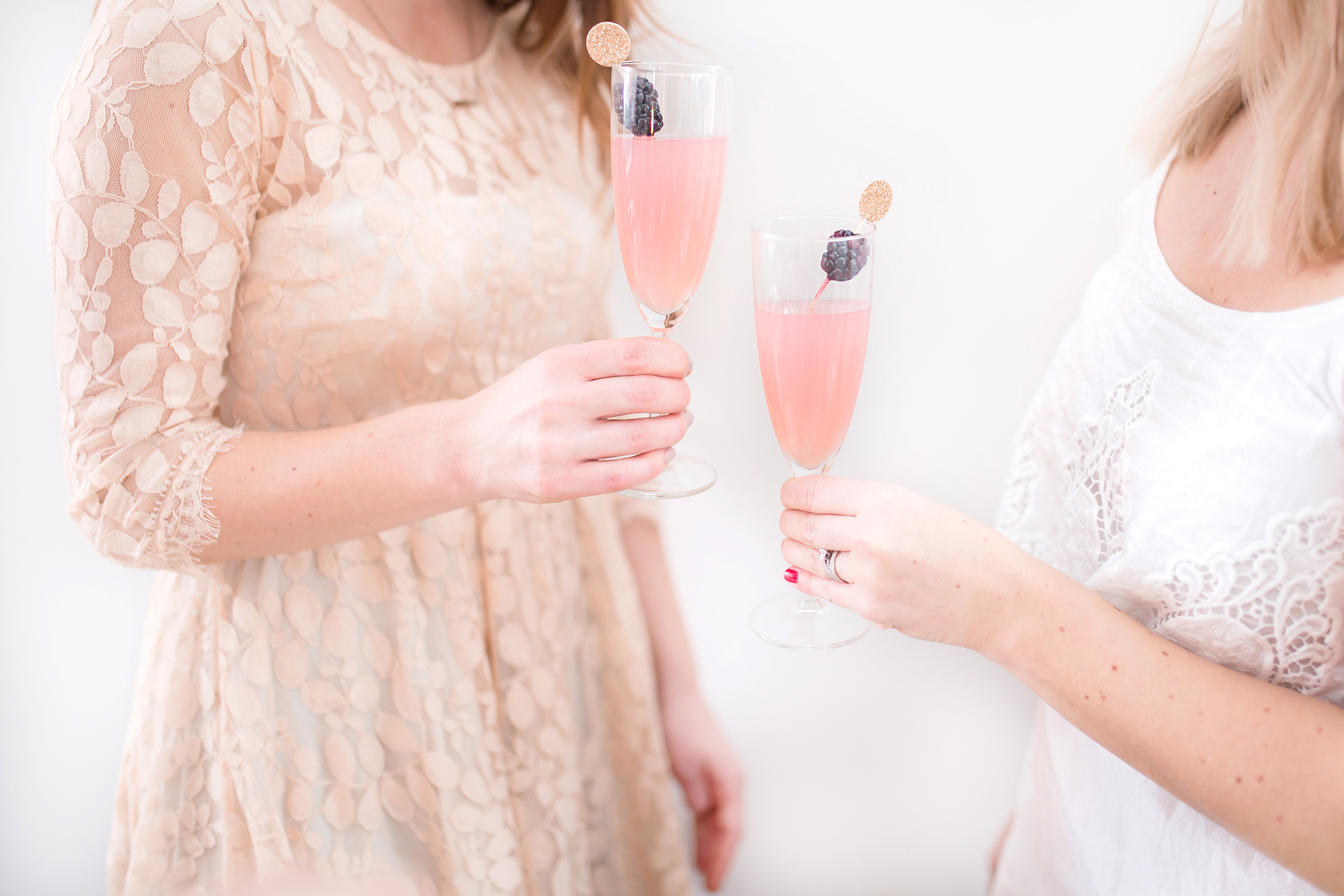 Planning
I believe a good plan is often the deciding factor between chaos and calmness, which is why I created The Organised Christmas e-Course. If you'd like to be gently stepped through how to to create a calm, smooth-sailing, and organised Christmas with your loved ones, then this is the course for you! It's an online course with easy-to-implement Christmas-related tasks every weekday from the 4th of November until the 24th of December. It means no more losing your mind, breaking the bank, running out of time and energy, or having a panic attack at the eleventh hour!

WHAT DO YOU STRUGGLE WITH MOST AT CHRISTMAS TIME?