Make a batch of the very easy 100+ cookies, add some Christmas M&Ms on top so they look 'christmasy'. Place in a large jar and give them the recipe card in their Christmas card as an extra special touch.  Give a jar that can be reused by the recipient, shop jars and storage containers here.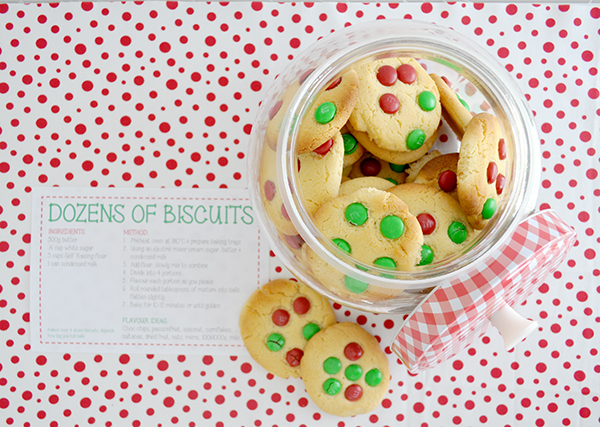 Dozens of Biscuits recipe card is currently on sale in my shop here.  M&Ms can be found at your local grocery store in the Christmas section.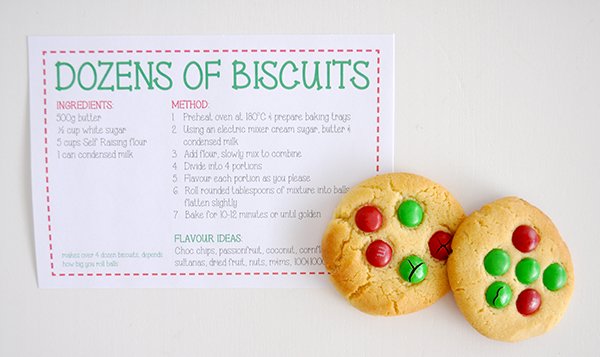 More Handmade Christmas Gift Ideas
SALTED CARAMEL SAUCE – This salted caramel sauce is so delicious. Let it cool for a few hours and then drizzle over icecream.  View recipe here.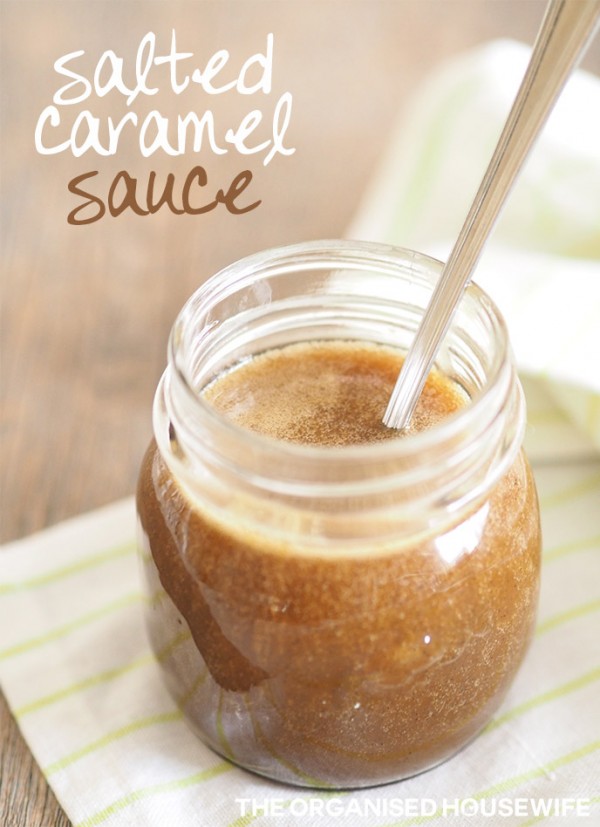 REINDEER FOOD – A sweet gift idea for the kids to leave our on Christmas Eve. Read more.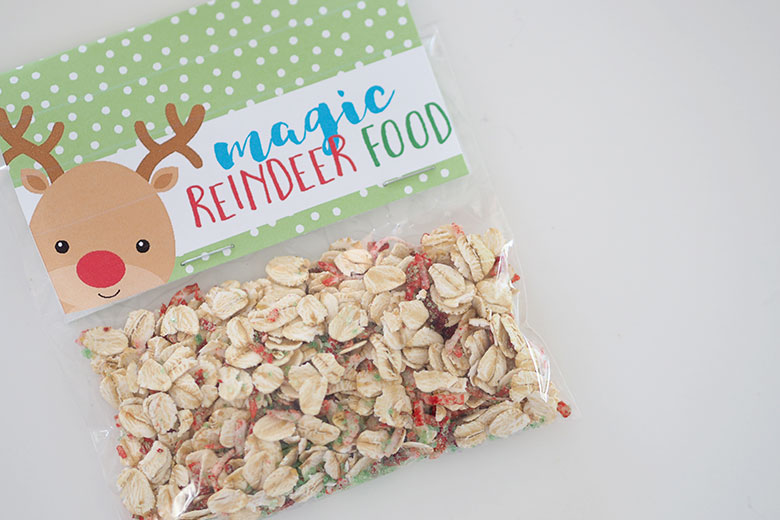 15 HANDMADE GIFT IDEAS – I think it's extra special to receive a handmade gift at Christmas. See ideas here.