Gorgeous, unique and inexpensive homemade Christmas gift ideas that can be easily fashioned from jam jars, coffee containers, or mason jars.
Homemade gifts are a unique heart-felt gesture that can save you a lot of coin at Christmas time – they are also a fabulous way to utilise items around the house that would otherwise end up in the garbage bin. Mason jars, discarded coffee containers and empty jam jars are a perfect example, as all make a beautiful base for building thoughtful gift ideas.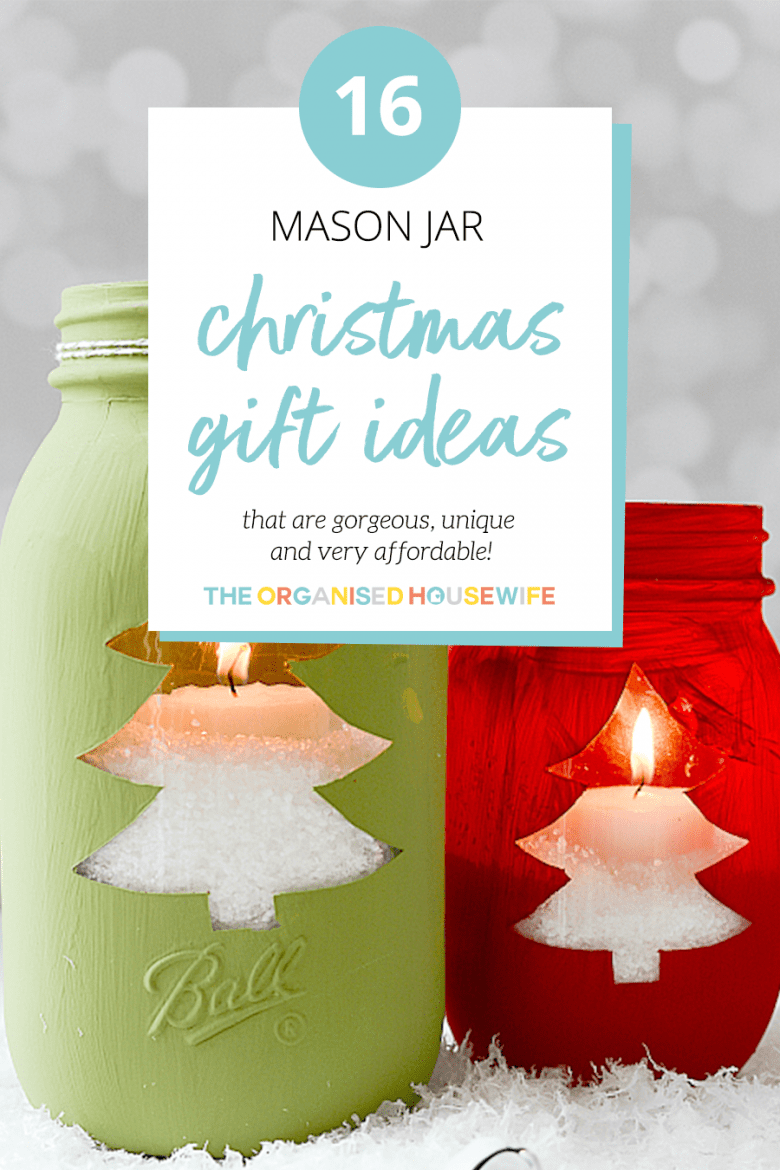 My favourite jars to use for homemade gifts are the Moccona coffee jars (they are too good to throw out!), but you could also use jam jars or purchase empty mason jars from your local supermarket like these ones. When my children were younger we would spend a whole morning making homemade gifts together. They loved it, and t was the perfect way to get the kids involved in the spirit of gift-giving at Christmas time.
Christmas Cookie Mix In A Jar
A DIY cookie kit that your friend, kid's teacher, neighbour, work colleague or family member can simply add a few extra ingredients to, and make themselves a batch of really yummy chocolate chip oat cookies.
  READ MORE: Christmas Cookie Mix in a Jar

Citrus Bath Salts
Give the gift of relaxation this Christmas with this super simple homemade Citrus Bath Salts recipe that would be perfect for your mother-in-law or close girlfriend.
  READ MORE: Citrus Bath Salt Recipe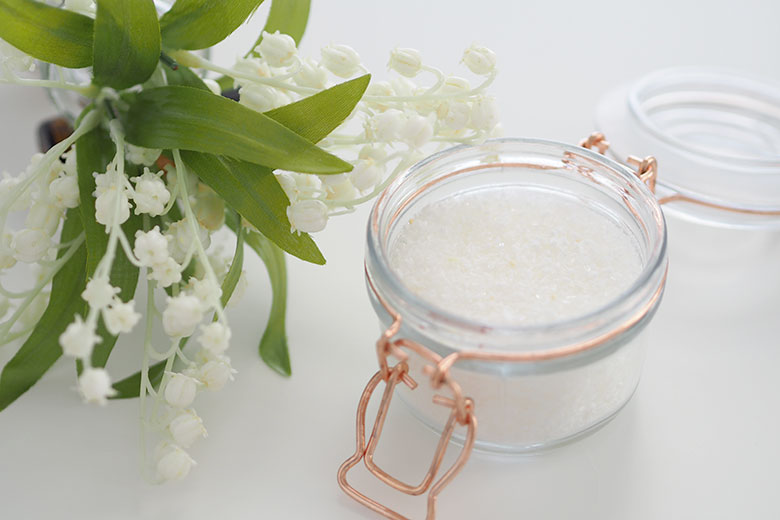 Christmas Tree Mason Jar Candle
Light up the life of a loved one with this hand painted mason jar Christmas tree candle gift idea. These are so gorgeous I think I'd like to make a few to keep for myself!
  READ MORE: Christmas Tree Mason Jar Candle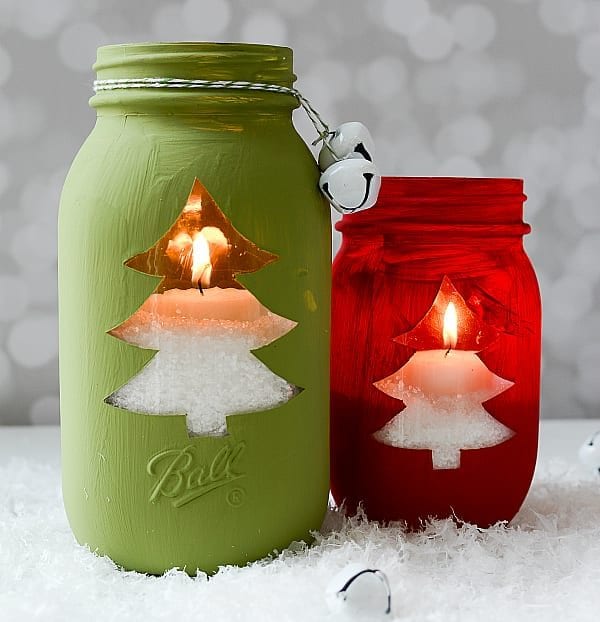 A Creative Way To Gift Money
If you're wanting to gift money, tickets, or a voucher this Christmas, disguise your gift in a jar filled with M&Ms or lollies. When the recipient opens the jar they will find a pleasant surprise inside the tube of paper at the centre of the jar.
  READ MORE: Creative Ways To Gift Money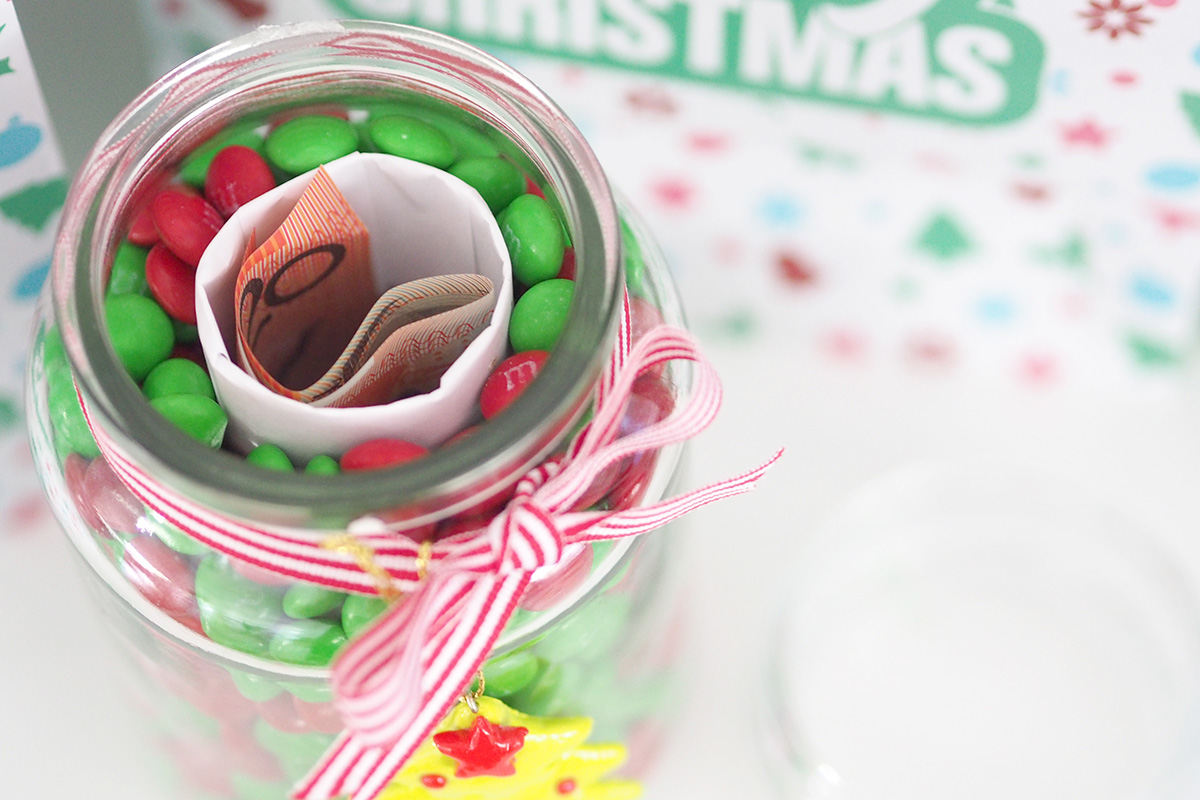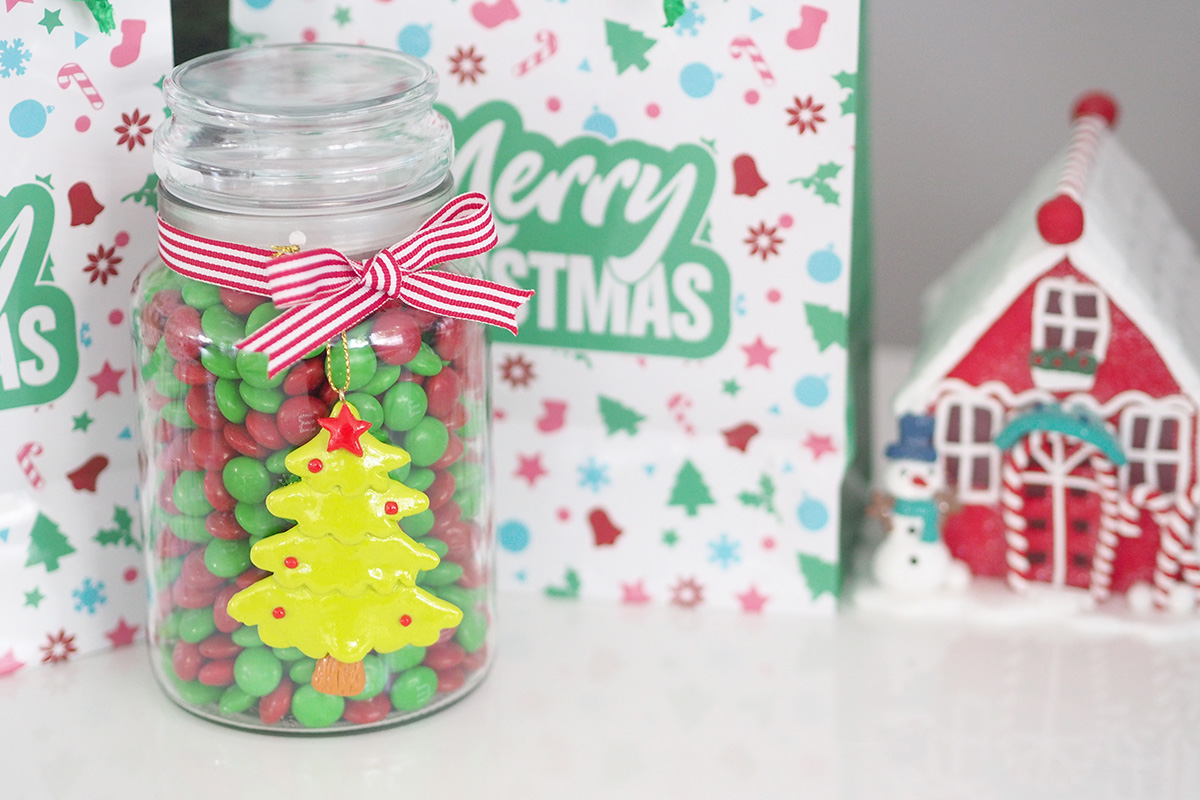 Terrarium For Succulents
I love indoor plants, and these gorgeous succulents are pretty durable (which is great if you're not a green thumb!). These ones below were made by up-cycling the Moccona jars (which I love!), but you could use any jars for these pretty little plants.
  READ MORE: Terrarium Made From Up-cycled Jars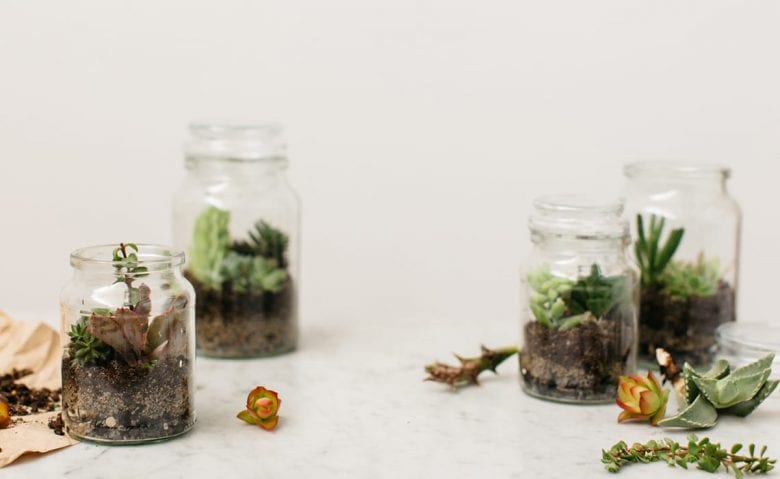 Mason Jar Snowman
These little snowman jars look so simple to make – a perfect homemade craft project for the kids! Pop on some black buttons, a sash of red felt, and fill the jar with white lollies or mints. Super simple!
  READ MORE: Mason Jar Snowman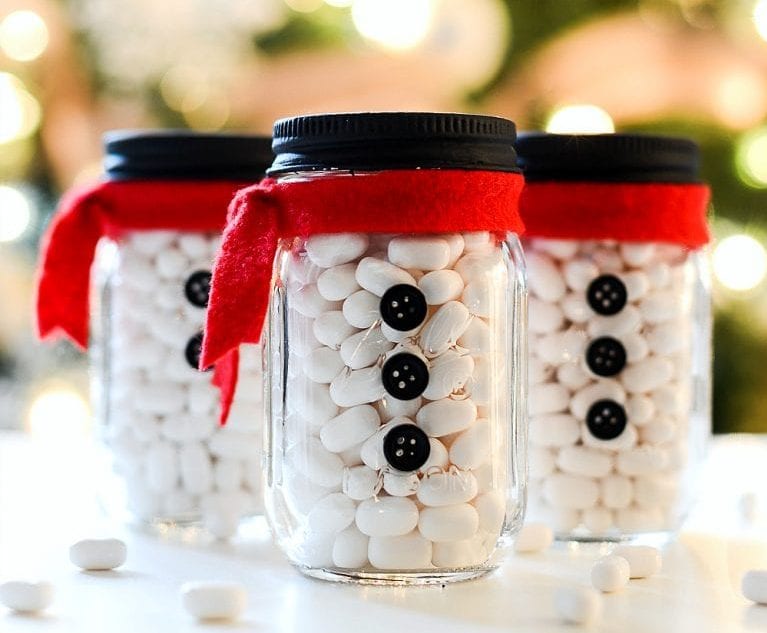 Salted Caramel Sauce
This delicious Salted Caramel Sauce can be made on the stovetop or with the Thermomix, and takes only minutes! Pop it into a jar with a handmade tag, and gift to your loved ones so they can drizzle it over their ice-cream for a very yummy Christmas Day treat!
  READ MORE: Salted Caramel Sauce Recipe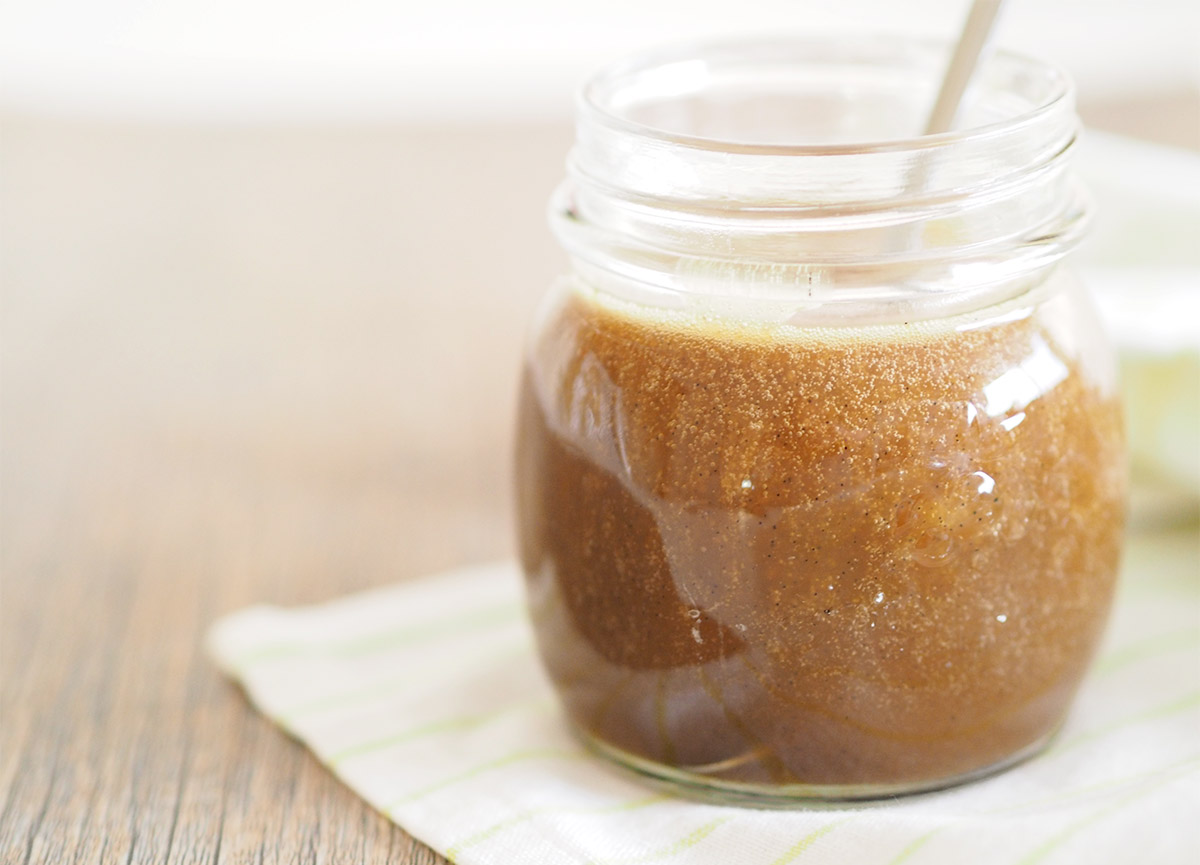 Christmas DIY Reindeer Jars
Whether you're wanting to say 'Merry Christmas' to your neighbours, work colleagues, or child's school teacher, these homemade Christmas reindeers fashioned from mason jars will certainly do the trick!
  READ MORE: Christmas DIY Reindeer Jars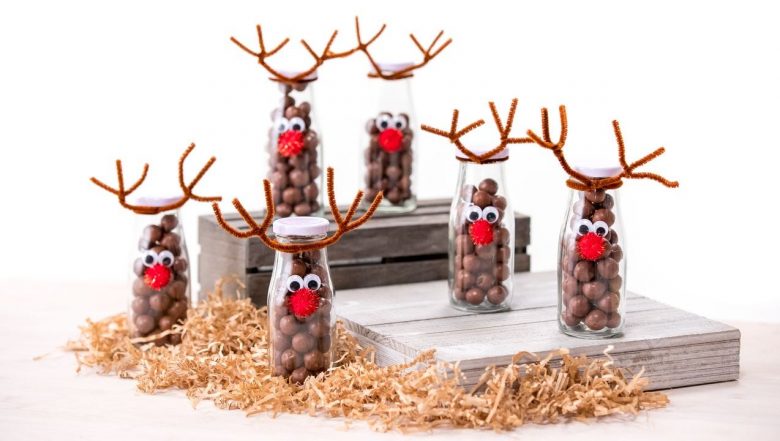 Homemade Peppermint Hand Scrub
Whip this baby up in a matter of minutes and pop into a mason jar or old coffee jar for the perfect thoughtful Christmas gift idea. This scrub only requires three ingredients, so is very inexpensive to create too!
  READ MORE: Peppermint Hand Scrub Recipe

Stove Top Simmer Scent Mason Jar
Fill your loved ones home with a delicious scent that they can create themselves, by simmering this concoction of gorgeous ingredients on their stove top. Filled with lemon, rosemary and vanilla beans, this homemade gift takes the conventional scented candle to a whole new level!
  READ MORE: Stove Top Simmer Scent Mason Jar

Painted Mason Jar Vases
A bunch of flowers is always a lovely gift to receive – you can pop them on the bench and let them brighten up your home for days to come. Why not paint a mason jar and pop some hand picked flowers in instead? It's much more thoughtful and the recipient can keep the vase long after the flowers have died.
  READ MORE: Painted Mason Jar Vases

Angel Wings Christmas Mason Jar
This homemade angel wing gift idea could be created using a mason jar, a coffee jar, or even use little jam jars that would make baby angels (how adorable!). Add a bell and a tag that reads 'Every time a bell rings and angel get it's wings', and you have yourself a very gorgeous little gift.
  READ MORE: Angel Wings Christmas Mason Jar

A Thank You Appreciation Jar
This gift is perfect for your child's teacher – or anybody else who helps to brighten your day! Simple fill a mason jar with lollies and chocolates, then pop a bright label in the mason jar lid. These 'Thank you for always brightening my day' labels are available as an instant download in my shop and come in six different colours.
  SHOP: Mason Jar Labels

Teacher Mints
How adorable is this 'I know you were mint to be my teacher' mason jar gift idea for your child's teacher?! Such a unique, funny, and cheap homemade pressie idea.
  READ MORE: Teacher Mint Gift Idea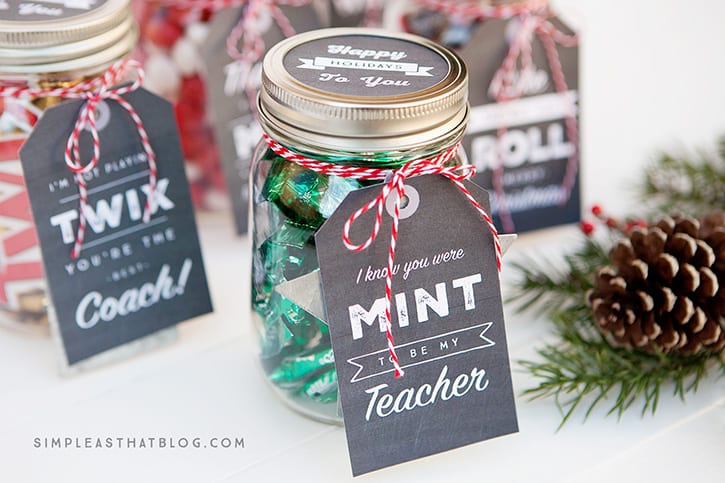 Christmas Cookies In A Jar + Recipe Card
Give a jar of cookies as a thoughtful handmade gift and include the recipe with your jar. I have a recipe card for some yummy cookies in my shop that's available for instant download – so simply purchase, print, and cook up a storm.
  READ MORE: Dozens Of Biscuits Recipe Cards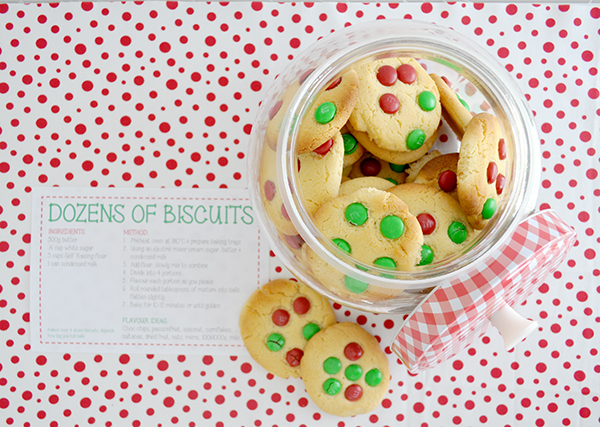 Christmas Tree Snow Globe
Give your loved ones a mini white Christmas by fashioning an upside-down mason jar into a unique snow globe. Attach a hand written note on a piece of string and you have yourself a beautiful Christmas keepsake.
  READ MORE: Christmas Tree Snow Globe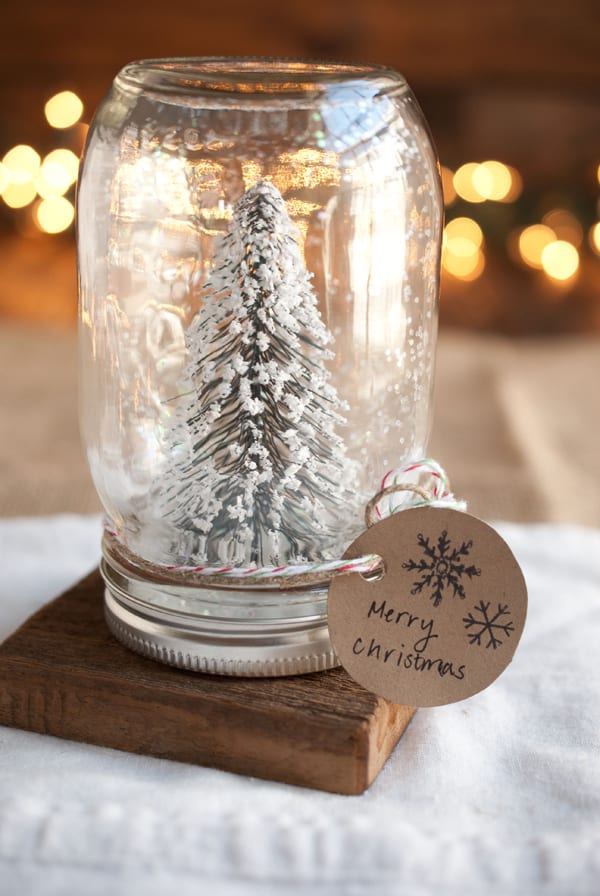 Which of these gift ideas are you going to make this Christmas?