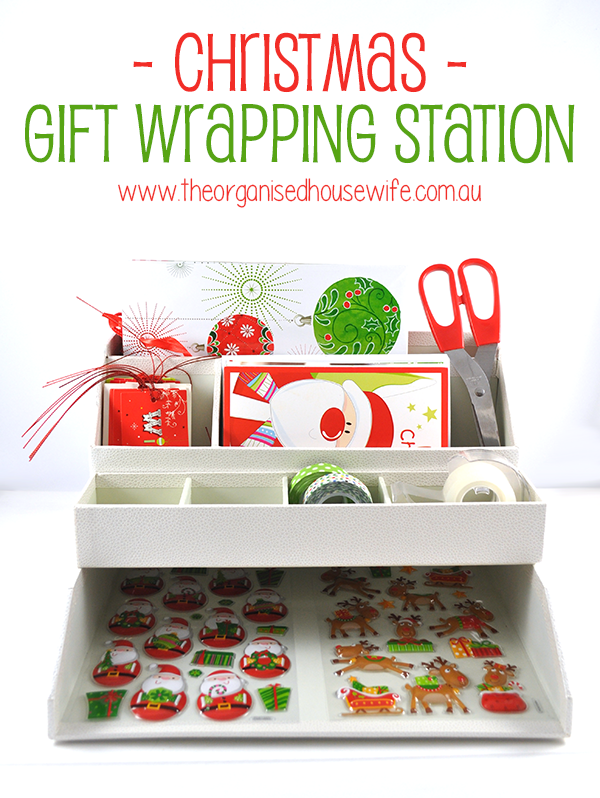 My craft room is still a work in progress (I need to organise the drawers and cupboards better), plus need to overhaul the other half of the room (the boys man cave).  Bit by bit I am organising particular areas.  I've just finished putting together my gift wrapping station.  This will be a permanent set up on a shelf in my craft room, once Christmas has finished I will replace it all with general gift wrapping supplies.
These shelving units on the right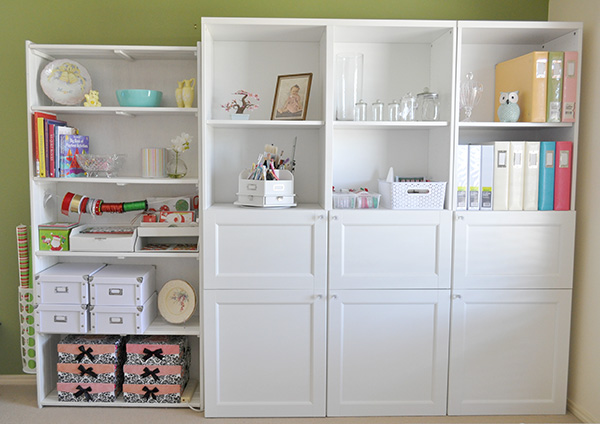 Firstly I cleared a shelf and added the Martha Stewart organisers I had in my office that weren't really working for me any longer. (The organiser is from Officeworks).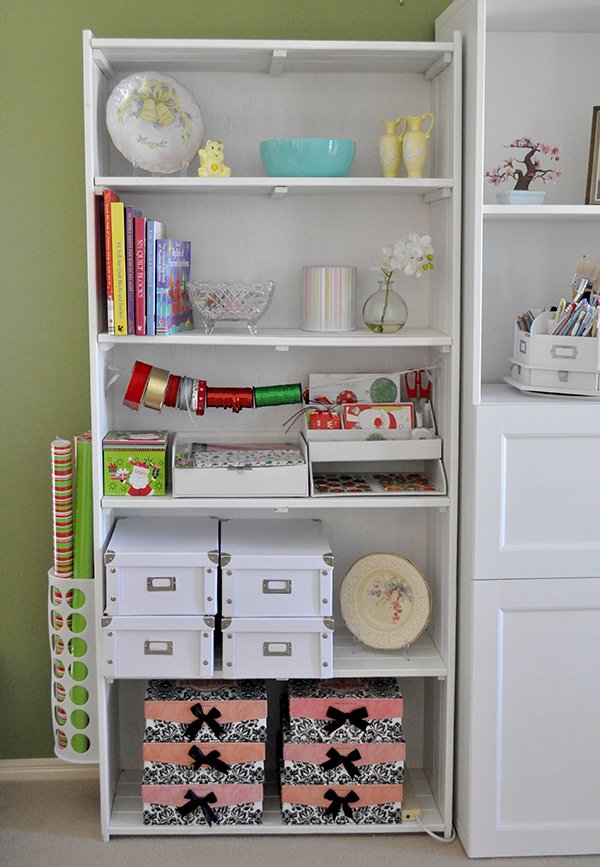 I added an IKEA Plastic Bag Dispenser to the side of the shelving unit to store rolls of wrapping paper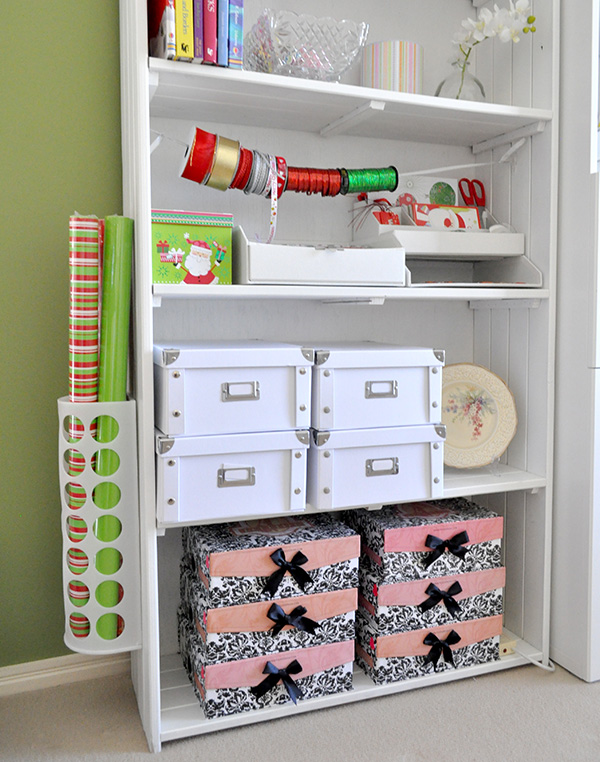 I attached 3M hooks to either side of the shelving unit.  Using ribbon I made a loop on both ends, threaded some ribbon spools on and attached loops to the hooks.  I love how easy it is to grab some ribbon to pretty up a gift.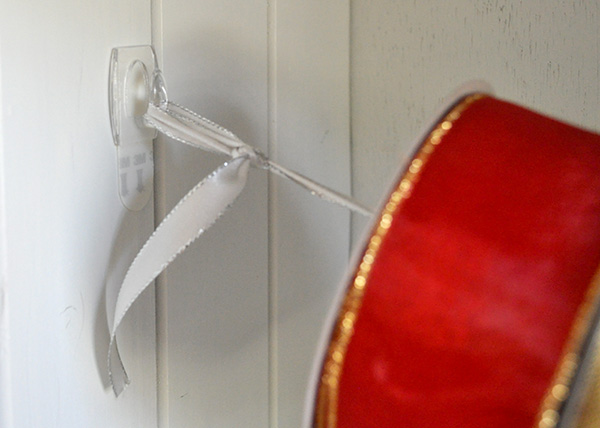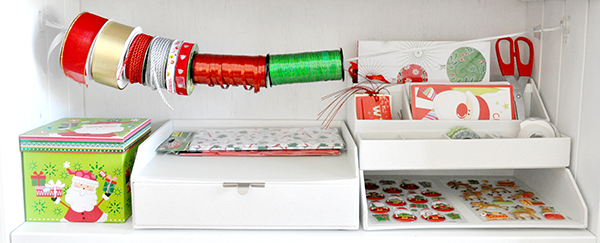 Supplies for Gift Wrapping Station
From left to right:  Gift box, tissue paper to use in gift bags, In the drawer I keep some extra curly ribbons.  In the organiser I am storing gift bags at the back, 2nd row is gift tags, christmas cards and scissors, next row is washi tape and sticky tape, along with some stickers to put on christmas envelopes.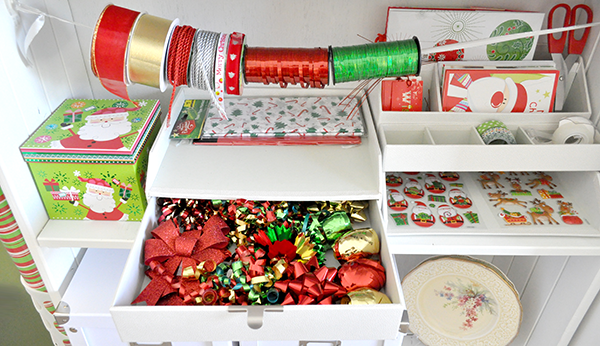 I know this sounds silly but I am completely thrilled with how this gift wrapping station came together.  So much more organised and tidy than what I had before and will make wrapping over Christmas a breeze.

Please note:  This is not a sponsored post, I purchased all items myself!
Units to left – Ikea Besta System
Organisers – Drawer with Inbox,  Desktop Organiser, Stackable Inbox, Tray with 4 dividers – Office Works
Christmas supplies – The Reject Shop