A beautifully wrapped Christmas gift shows someone you really care. Your gifts don't need to look boring this year. Rather than using generic Christmas wrapping, add your own personal and creative DIY touches with paper, ribbon, tags and other decorations.  I have put together these inexpensive Christmas Gift Wrapping ideas that will surely blow Santa off his sleigh this year!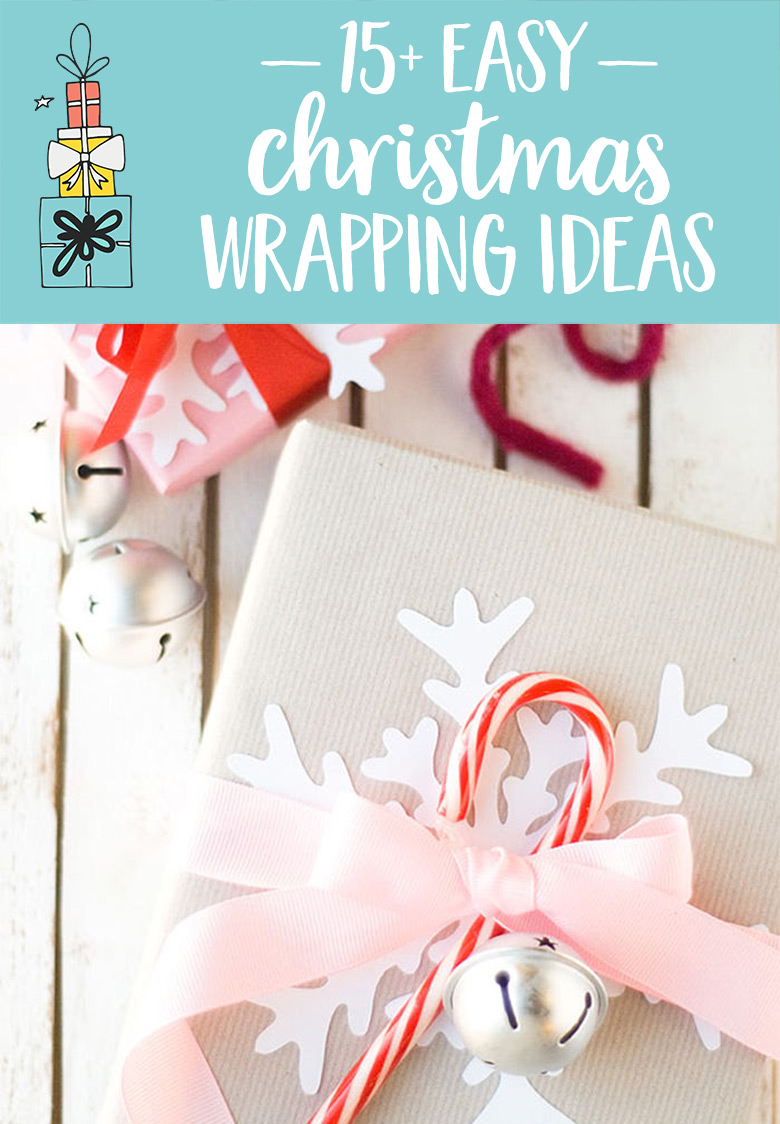 PERSONALISED ORNAMENT WRAPPING -Add a letter sticker to the ornament and it becomes a personalised gift tag. And after the recipient opens the gift they are sure to keep the sweet personalised mini ornament. Found via SALLYJSHIM.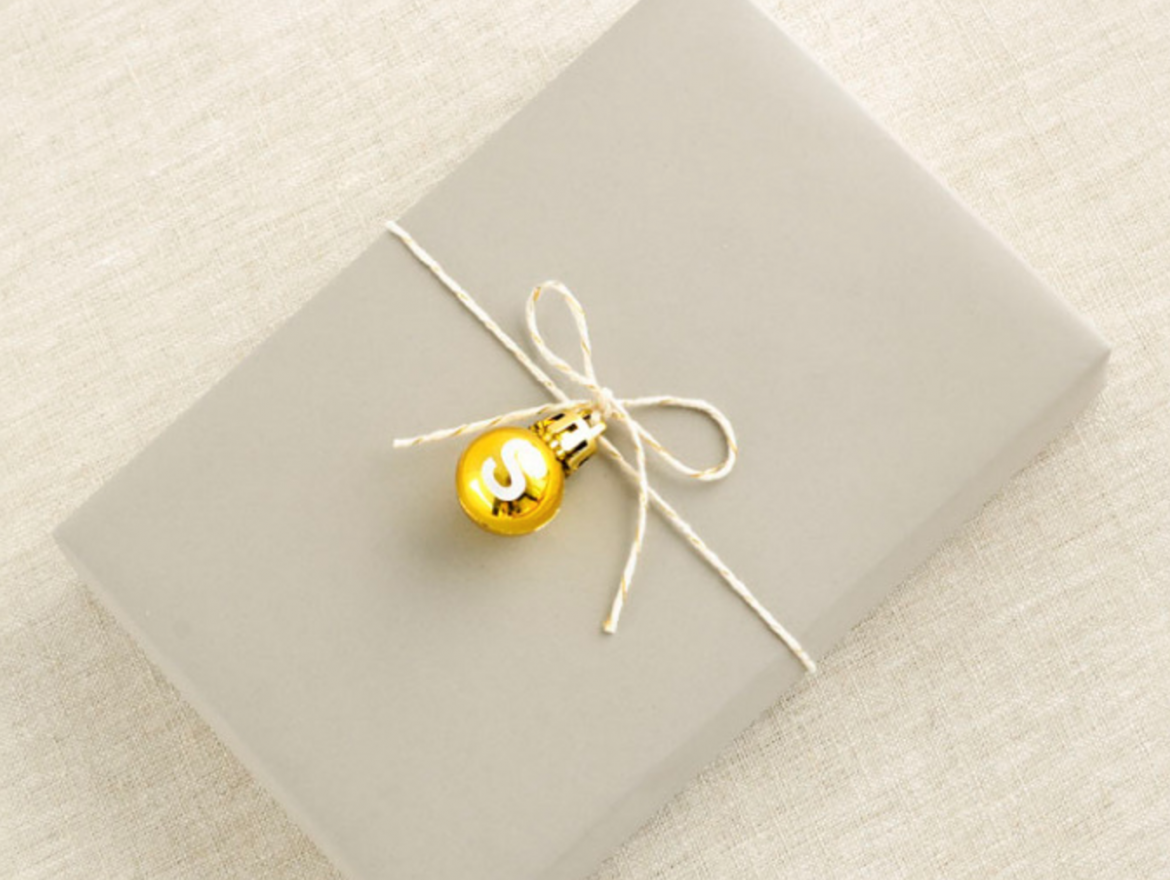 BELLS, SNOWFLAKES & CANDY CANES – This creative gift wrapping can give an added festive flair to your presents and make the unwrapping and unboxing experience a lot more fun. Cut out your own snowflakes, glue to your snowflake and attach a candycane and ornament with some ribbon.  Simple but ooh so effective! Original image credit unknown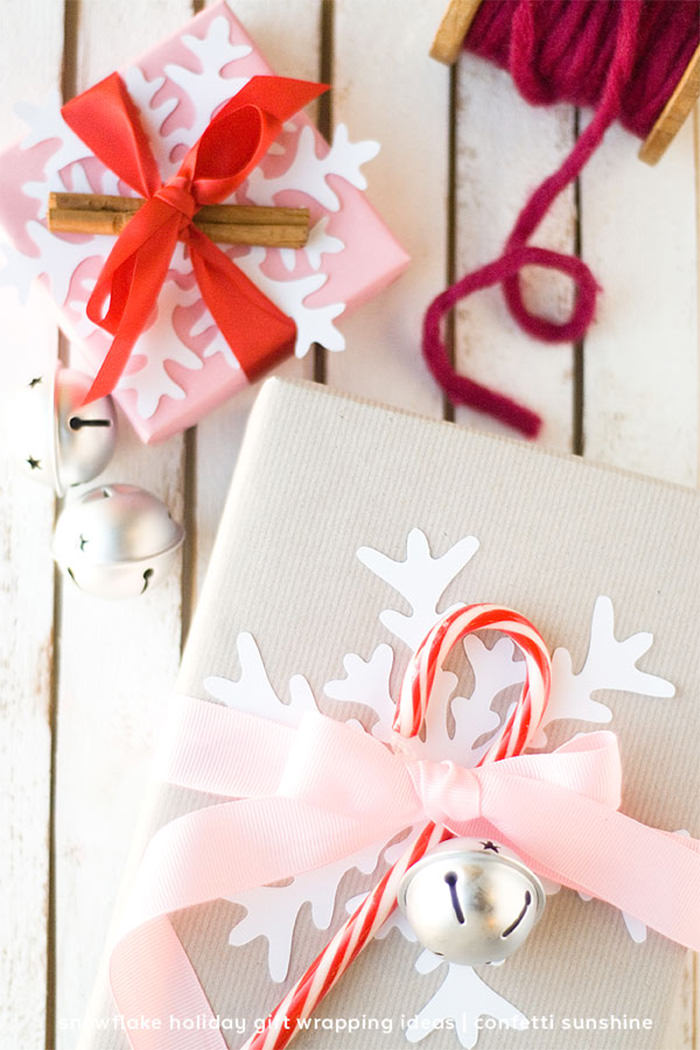 FANNED CHRISTMAS TREE – Fan some green paper, add some ric rac ribbon, a star on top and you've made yourself a super quick and easy christmas tree! Original image source unknown.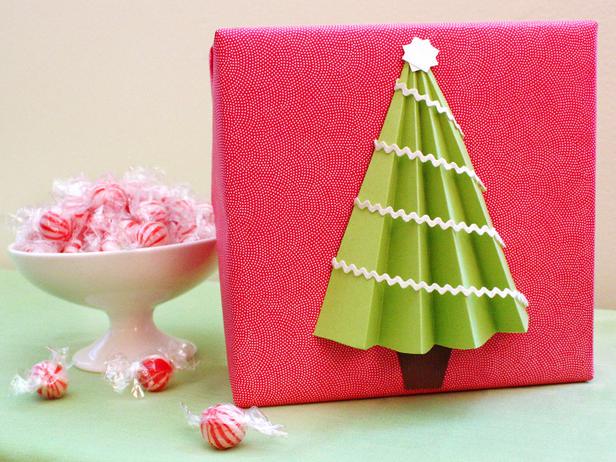 WORD SEARCH WRAPPING PAPER – This is a fabulous + free, editable design that you can print at home! It's a custom word search gift wrap and there are literally so many different ways you can use the design. The best part is that EVERY SINGLE LETTER of the free PDF is editable – so the sky is the limit on how you choose to customize your design. Found via Something Turquoise.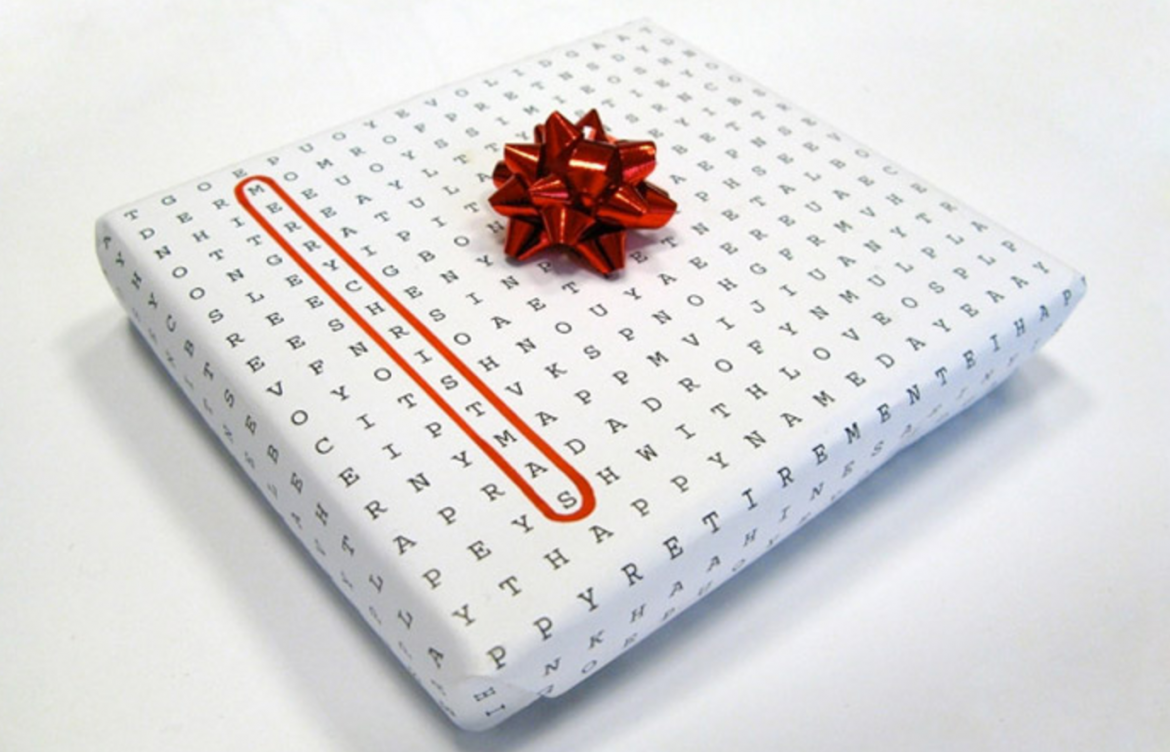 MIX TAPE WRAPPING – Dress up Kraft paper with festive masking tape, alternating horizontal and vertical strips to mimic ribbon. A snowflake fashioned from frayed candy cane colored paper straws becomes the crowning glory. Found via CountryLiving.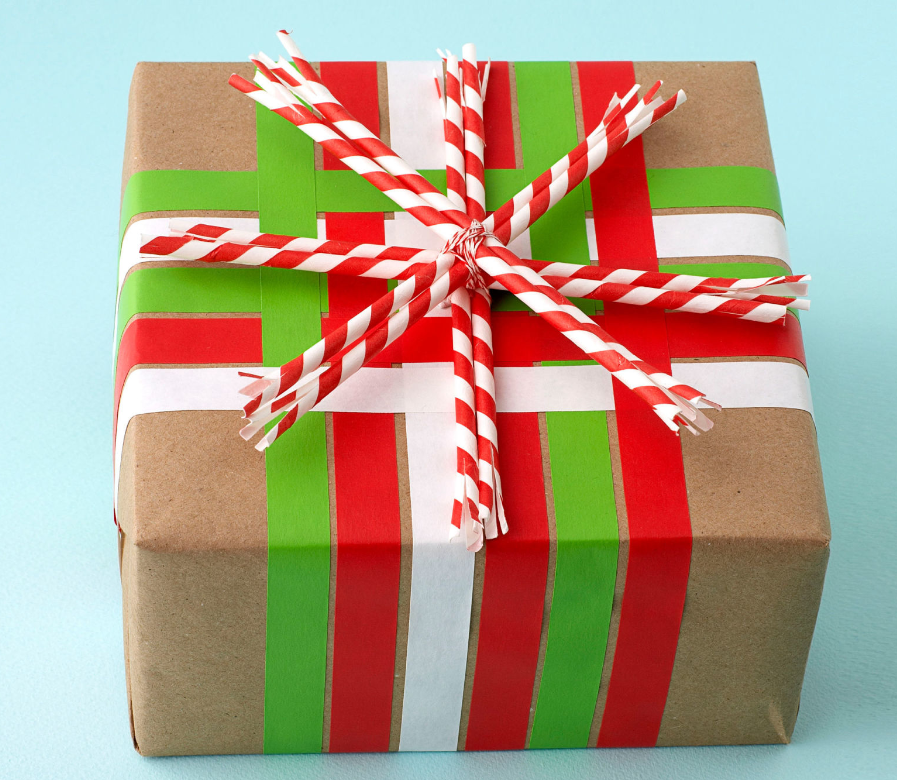 REINDEER GIFT TAGS – These are so easy to make and make such a difference to generic Christmas gift tags. Definitely going to try these this year. Found via Babyccino.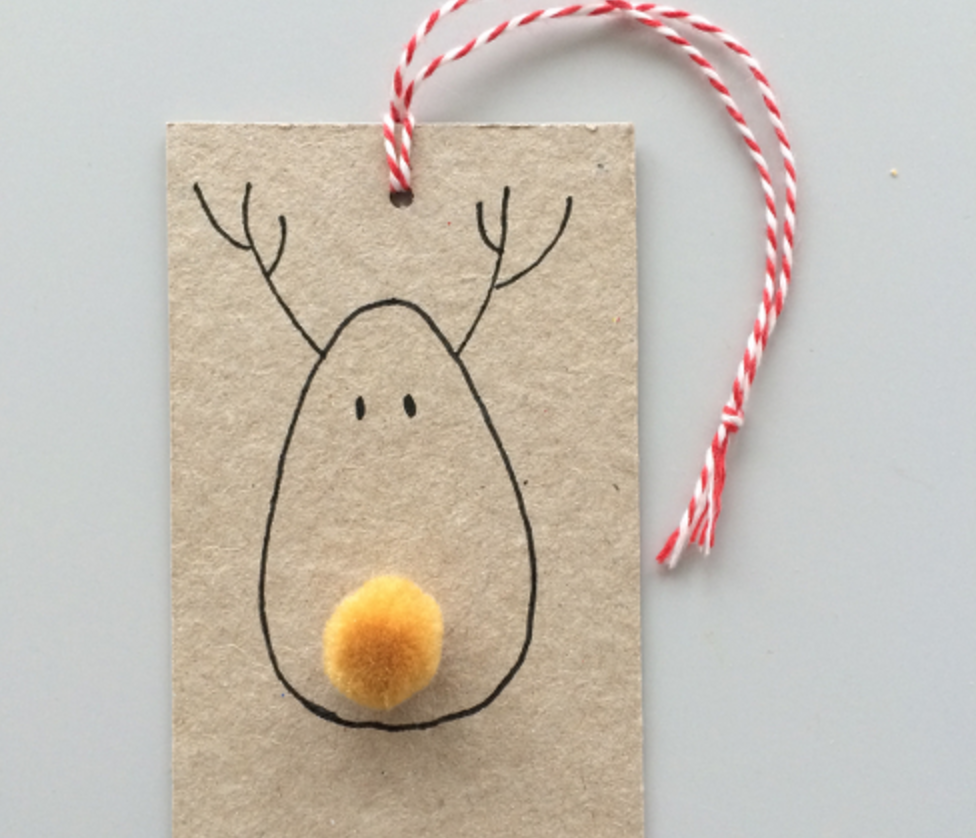 BAUBLE TAGS – Cut out some baubles, add some string and beads and you have made yourself a really cute tag! Bauble template available at Fellow Fellow.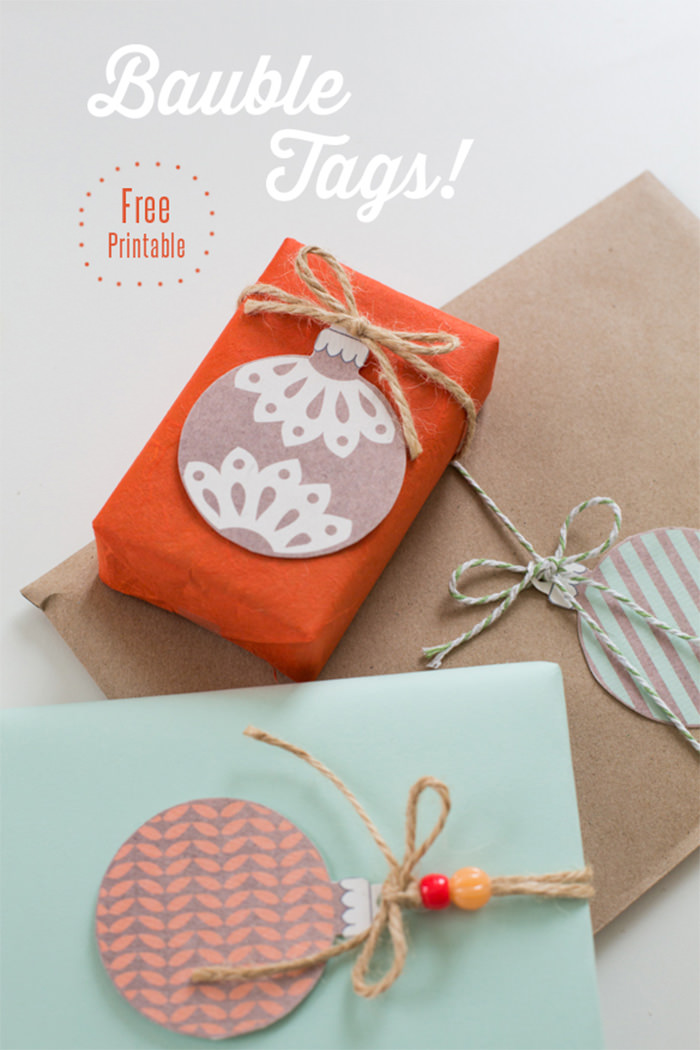 COLOUR ME WRAPPING PAPER – Wrap your gift in simple white paper. Stamp the words "color me" on a corner of the box, and attach crayons instead of a bow. Make sure the gift inside isn't too breakable or delicate, and let the child tear off the crayons and color all over the box, decorating it in any way he or she wants. Found via Lines Across.
STAR GARLAND GIFT WRAP – Make gift wrapping this season simple, modern, and fun with this easy star garland gift wrap DIY. Stick to this monochromatic colour palette or go wild with the colors you use- get creative with it! Found via PB teen.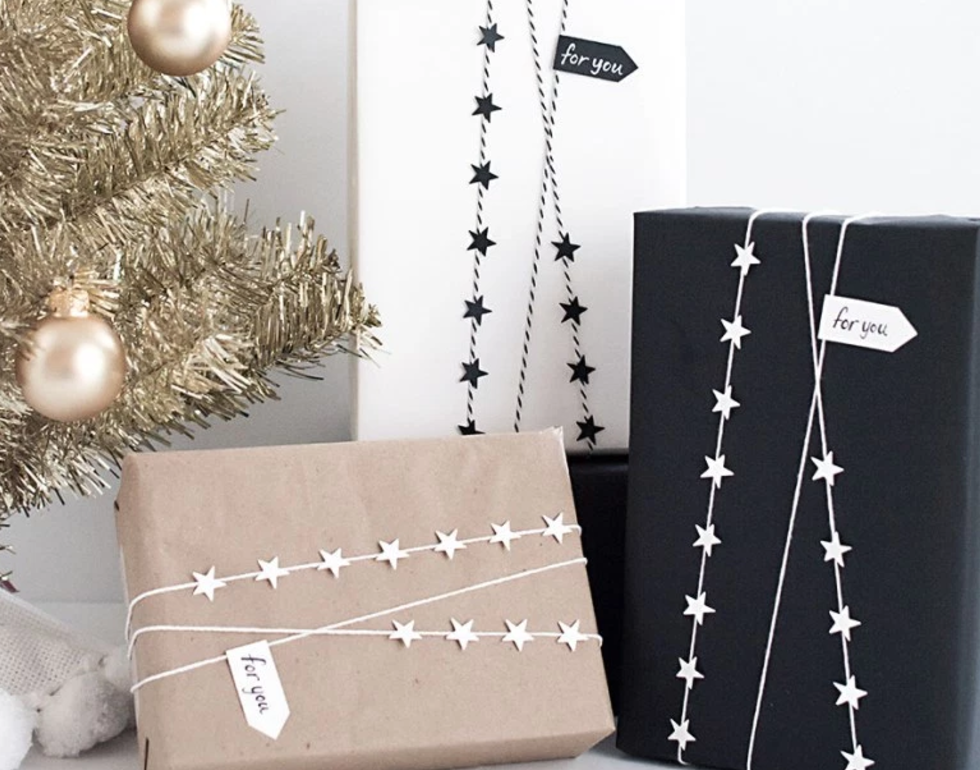 THE PERFECT BOW – This YouTube tutorial shows you how to make the perfect bow to put around your gifts this Christmas.
CHALKBOARD WRAPPING PAPER – With a little black kraft paper and a few white paint markers, these  'chalkboard' packages are so fun to make! They are simple, affordable and really cute all bundled together. Found via Going Home to Roost.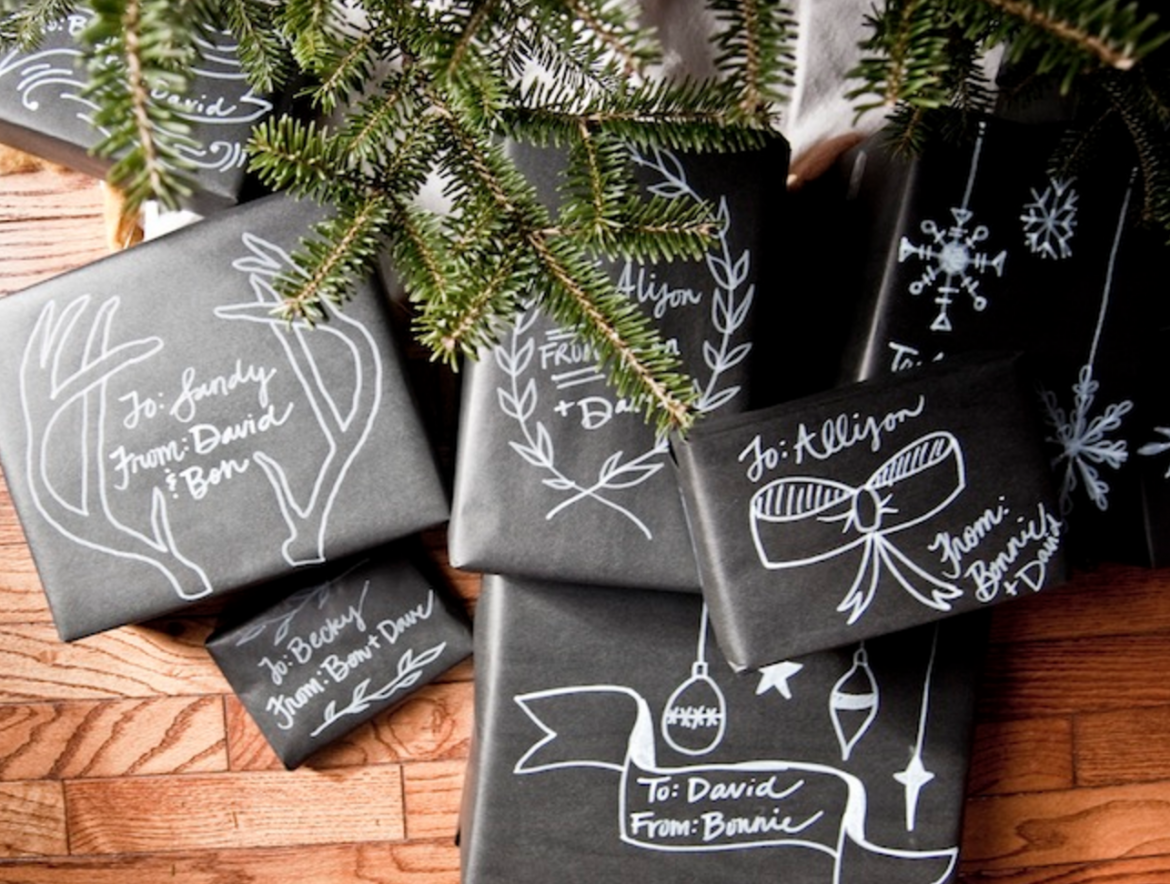 GLITTER TAGS – The only way to improve upon brown packages?  Combine them with some glittery kraft paper gift tags, and you have some gift wrap guaranteed to wow your recipient with their rustic glam goodness. Found via thinking closet.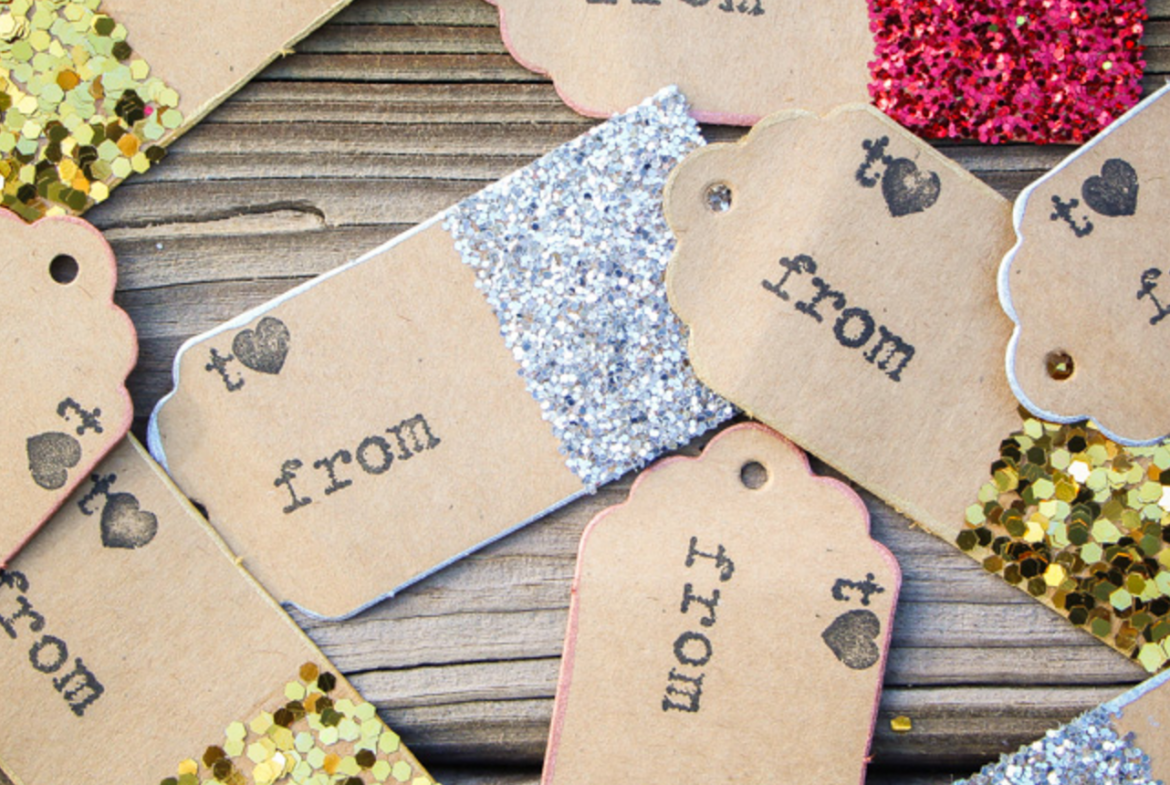 DIY WRAPPING PAPER GIFT BAG – This YouTube tutorial shows you how to assemble your own wrapping paper gift bag.
CANDY GIFT TOPPERS – Use candy as gift toppers. You can use Skittles, m&m's or even candy canes to gift your child an extra treat on top of their main present. Found via Crafting in the Rain.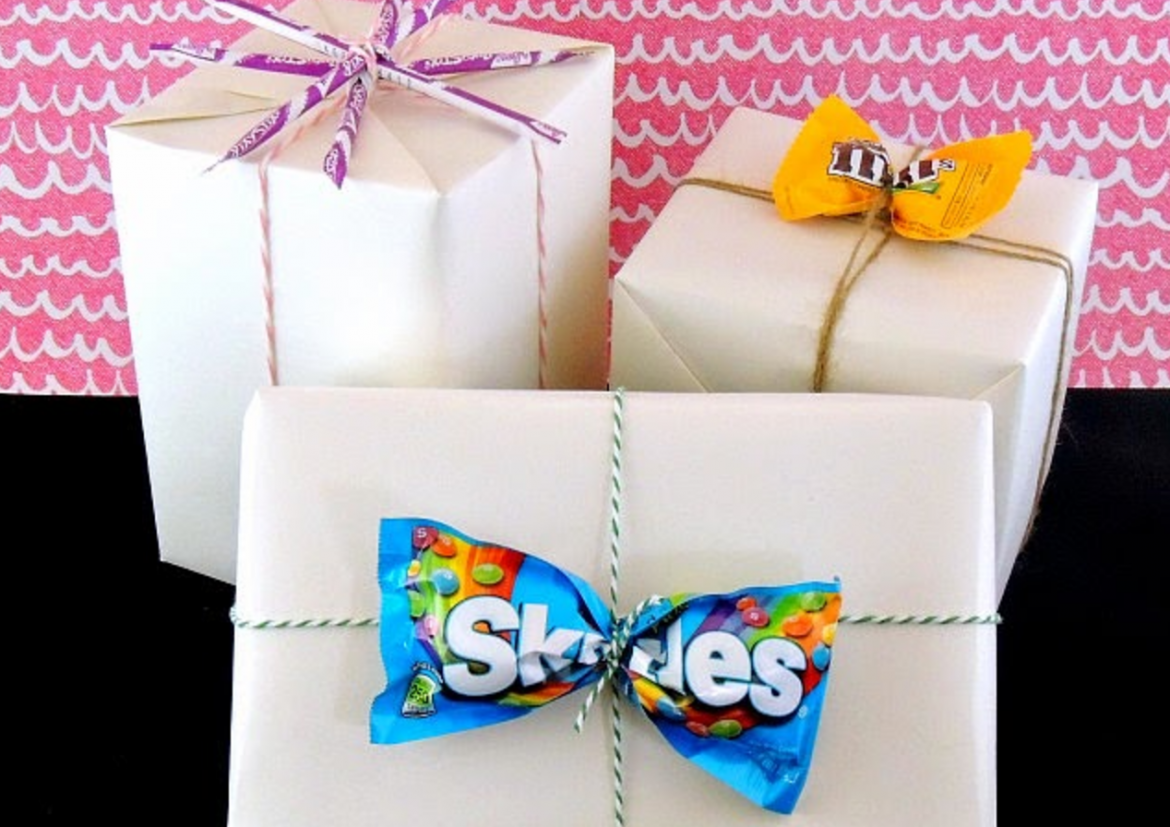 SANTA SUIT GIFT WRAP – Here's a DIY gift wrap idea that puts the ho-ho-ho in the holidays. The gift box resembles Santa's red suit, complete with collar and belt. It just may be the best-dressed gift under the tree this season.  Found via eHow.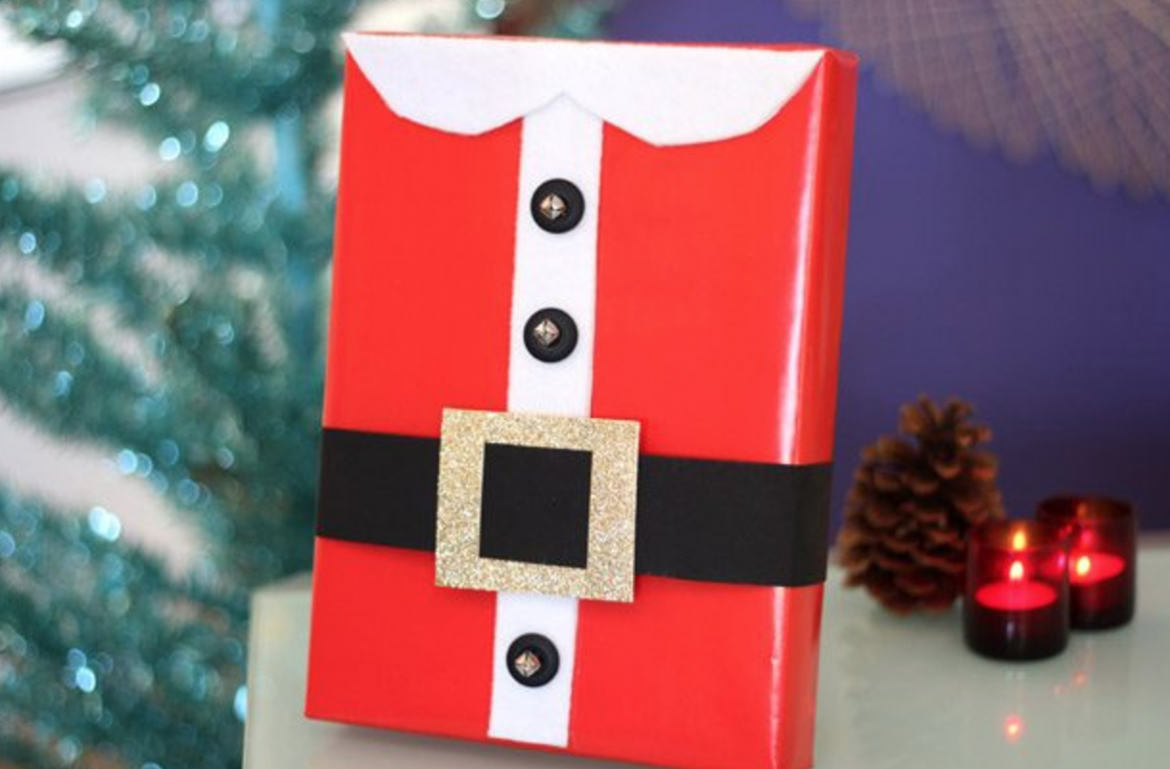 BALL OF YARN GIFT WRAP – This ball of yarn gift wrap is such a cute and simple idea. It definitely has a Christmas look to it, but you could also use it for any occasion from birthdays, to anniversaries, to Valentine's Day. Found via Let's Wrap Stuff.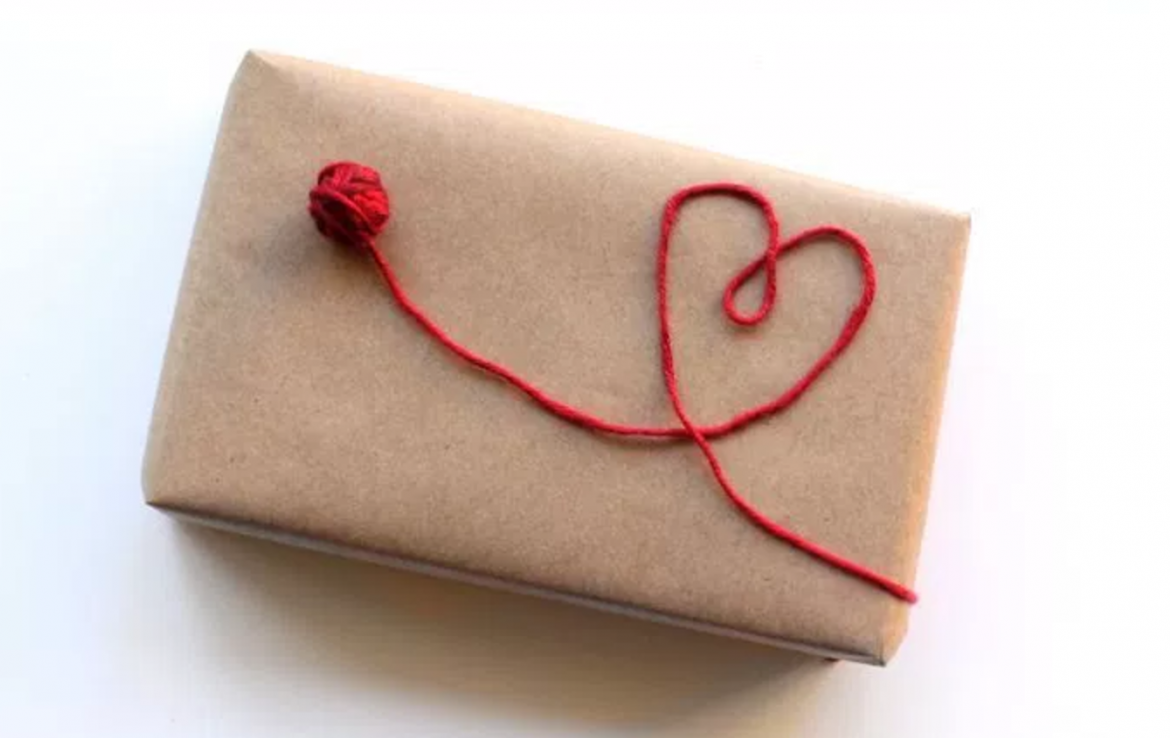 OLD CLOTHES GIFT WRAP – These little bow ties are so fun, preppy and sweet that I often skip the wrapping part all-together and just tie them on an unwrapped plain box with some twine. Found via C.R.A.F.T.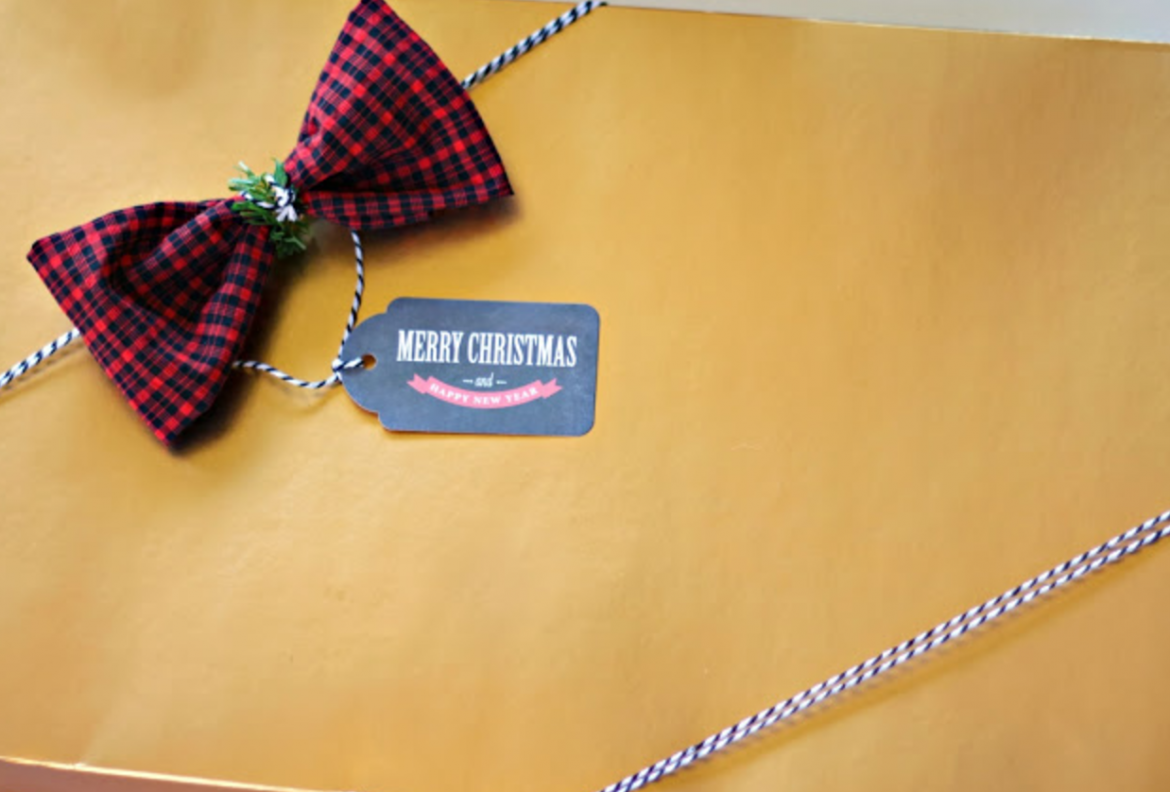 How do you wrap your Christmas gifts?