We all have visions of a perfect Christmas Day, kids laughing, delicious food on the table and everybody is having a great time. We have high expectations that the kids will love every present received and won't be disappointed, family will enjoy being in each others company and that you have time to serve a full Christmas feast, but this is what makes the day so stressful. Create some realistic expectation to help ensure a stress free Christmas.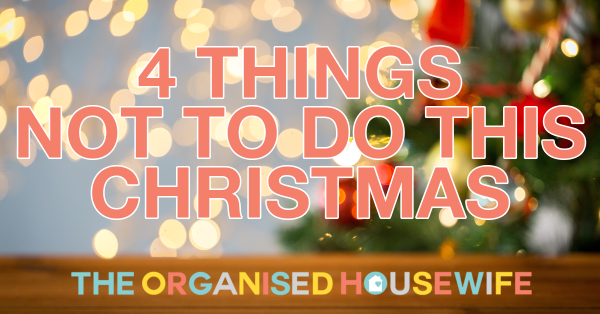 Reality is time usually get's in the way, we can make a fuss over how we decorate the house, the time spent on Christmas shopping or the meal we put on the table on Christmas day, but the extra time you spend fussing is time that could be spent relaxing and enjoying the holiday season with your loved ones. Take a step back and simplify your Christmas.
I have shared a list of 4 things not to do this Christmas on the Stockland website, CLICK HERE TO READ.