Do you ever get stuck as a parent when it comes to buying your children's teacher a gift at Christmas? Here are some unique Teacher Gift Ideas.Teachers are such important role models for your children to learn from and be nurtured by. Your kids spend 6 hours a day at school and the influences they pick up during this time will help shape them into special little human beings, then teenagers, and eventually young adults. So what do you get for a special teacher that's been part of your child's life for the past year and has encouraged, inspired, mentored and challenged your son or daughter to become a better person?!

BEFORE & AFTER SCHOOL CUP PACK – Personalised Before school ceramic white coffee/tea mug and stemless after school wine glass. Now, I know I said above no more coffee cups for teachers, but this is actually super funny!  Available online here.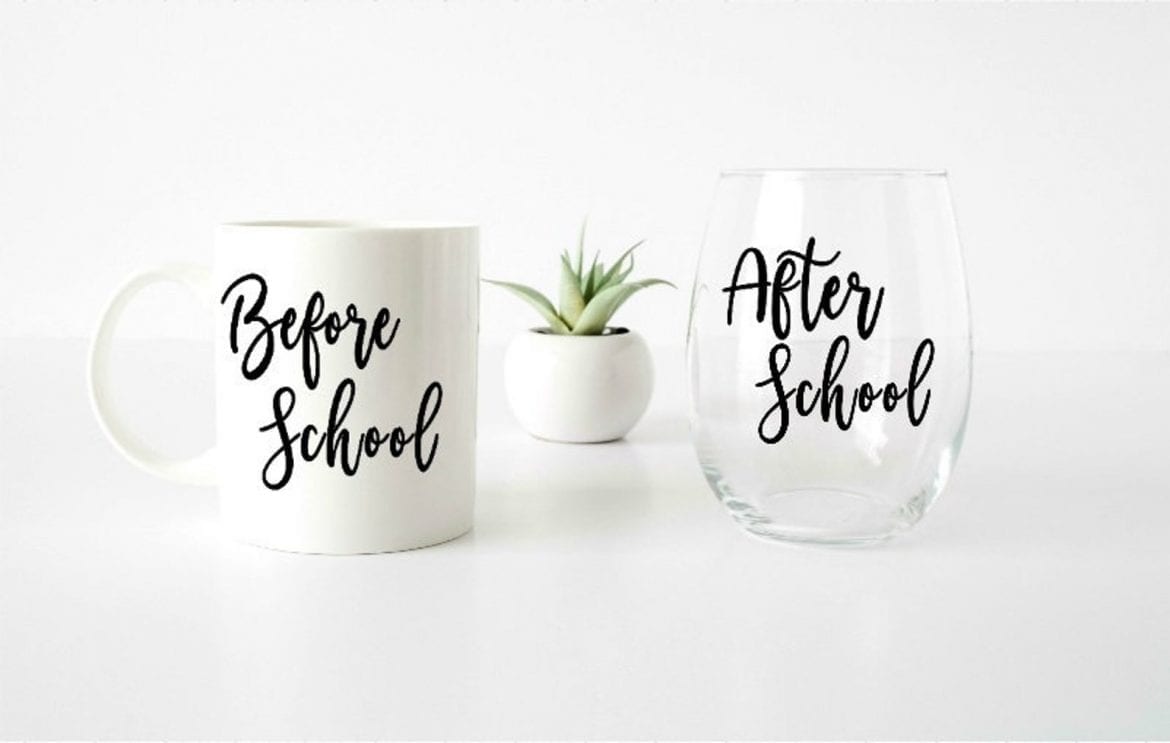 PERSONALISED TEACHER APPRECIATION PRINTS – These prints are available in my shop, I will personalise, email to you so you can print and frame.  Click here to order.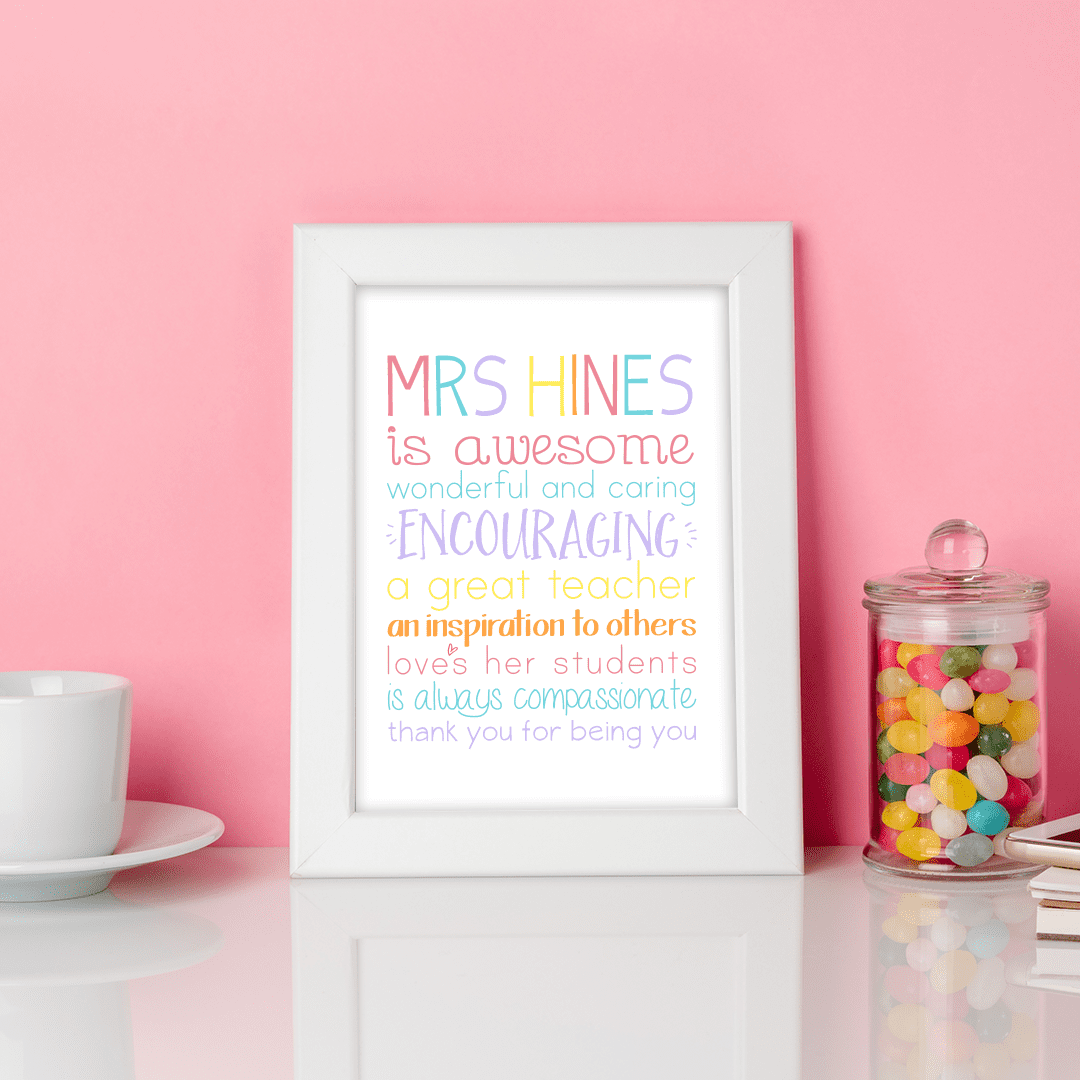 COOKIE MIX IN A JAR – Christmas Cookie Mix in a Jar is a fabulous homemade gift idea.  Look no further for a creative handmade gift idea for your friends, kids teachers, family, neighbours, work colleagues. The gift of a DIY kit, so they can make their own batch of  Christmas cookies (or biscuits). Read more here.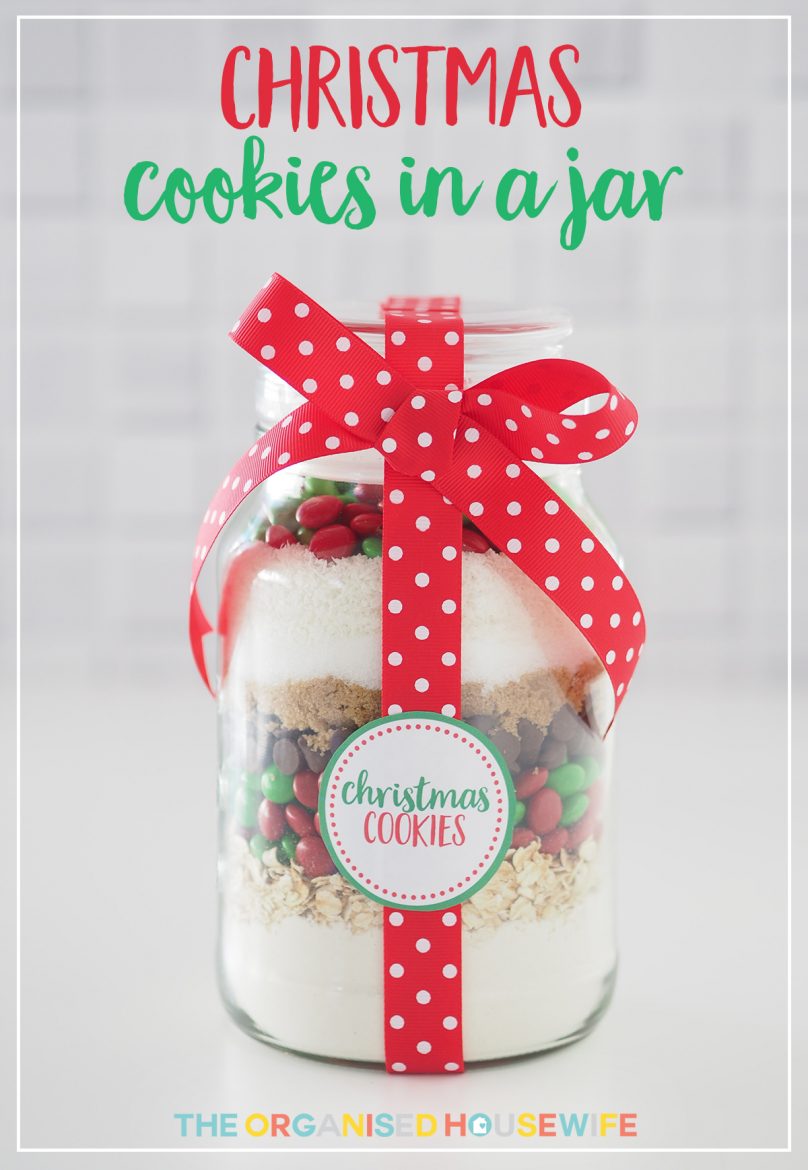 A GREAT TEACHER PRINT – A unique personal gift, After all, they do for our kids, it's really hard to find the right words to thank a teacher. This print tells them just that, a great teacher opens minds, inspires dreams, effects eternity by planting seeds of knowledge that last a lifetime.  Available online here.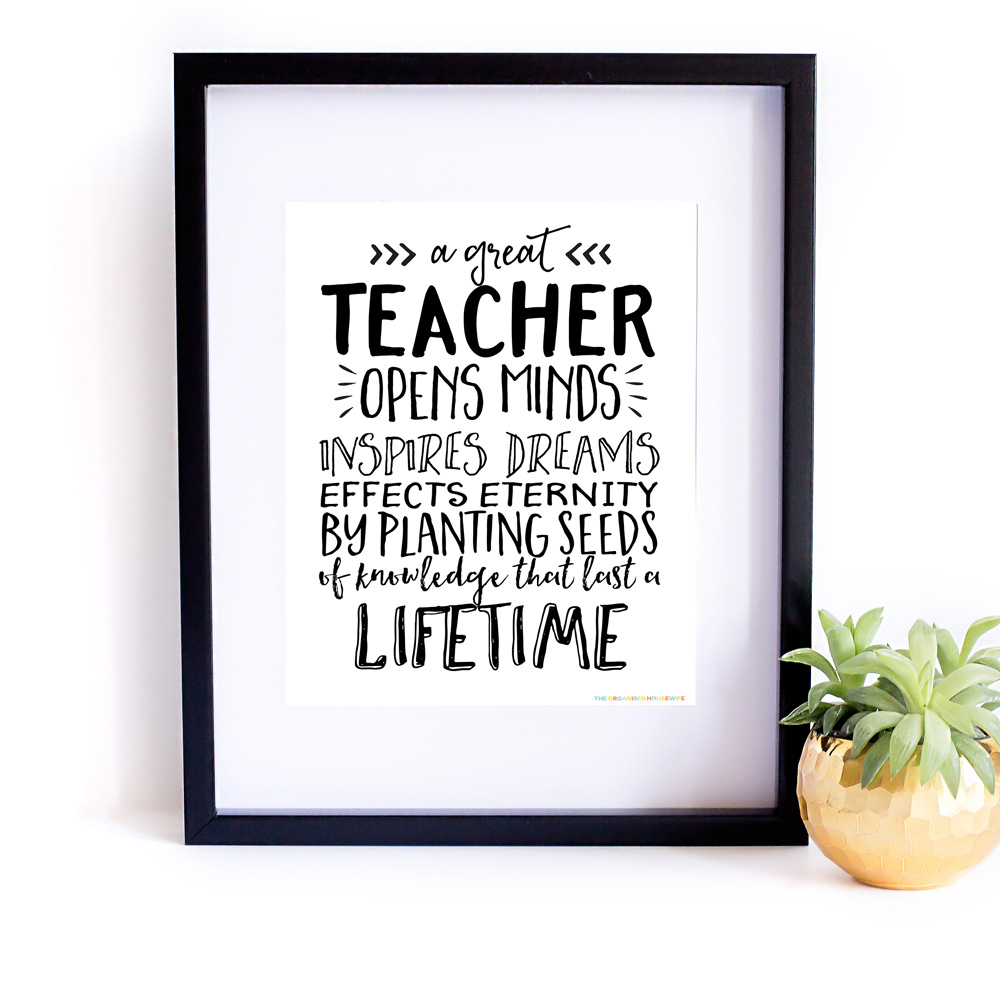 TEACHER APPLE TREE PRINT – A uniquely personal gift from the entire class, decorated with the fingerprints of all the children (their fingerprints make apples hanging from the tree).  Why not reach out to all the parents in your child's class and share the fun of creating this lasting feature piece of personalised artwork for your child's teacher!  Available online here.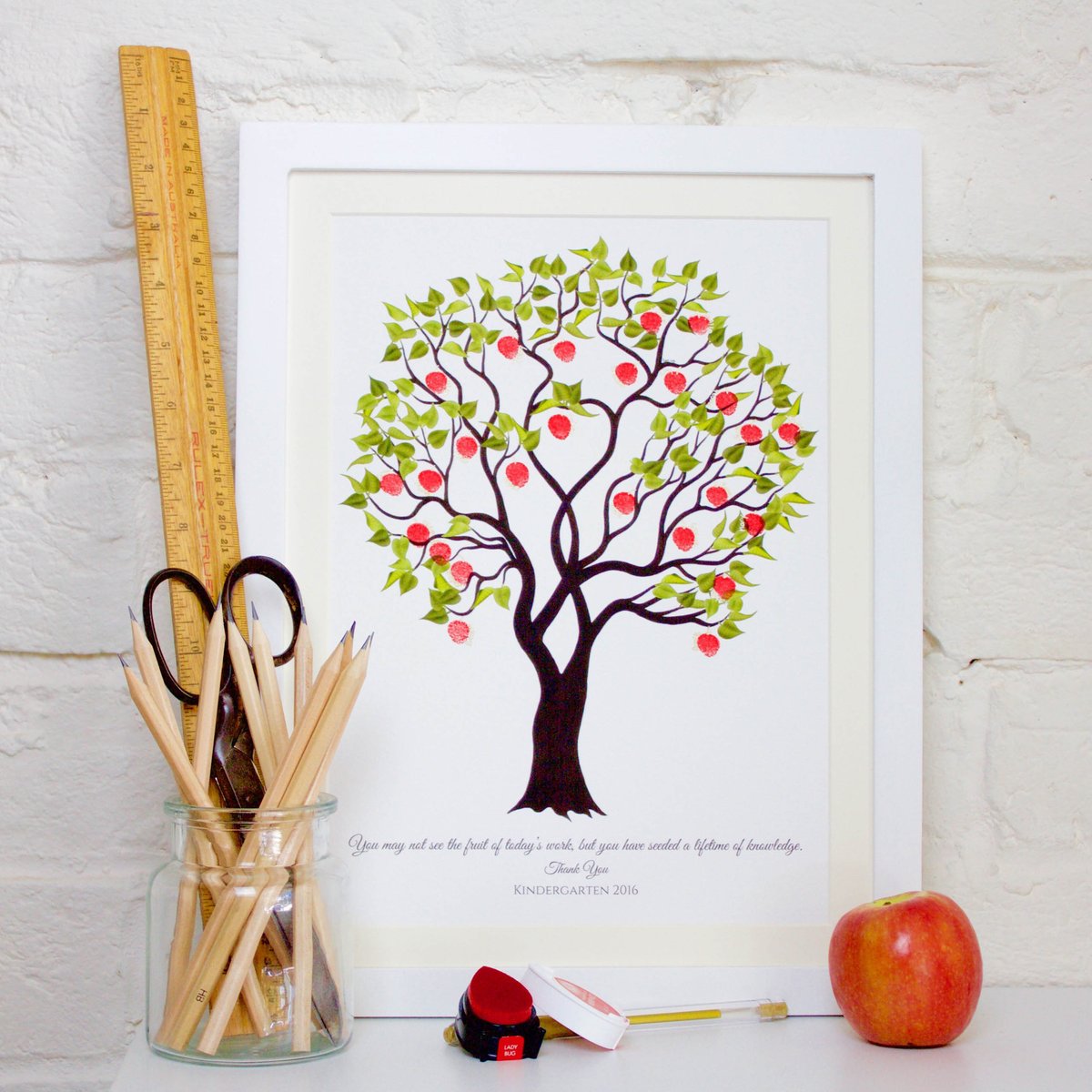 What do you like to buy your child's teacher at the end of the year?