Can you all believe that Santa Clause is coming to town in just 20 days? How many of you are planning to track Santa this year? There are so many cool websites and links out there that can make this Christmas so much more fun for your kiddies. I've been looking around to try and find the best websites that you can get your kids involved in, or use to create personalised video messages from the big white-bearded man himself. I've found a Santa tracker, Santa's address at the North Pole and have way more Christmas news for you that will put a smile on your children's faces. Don't forget that I can also send your child a personalised letter from Santa!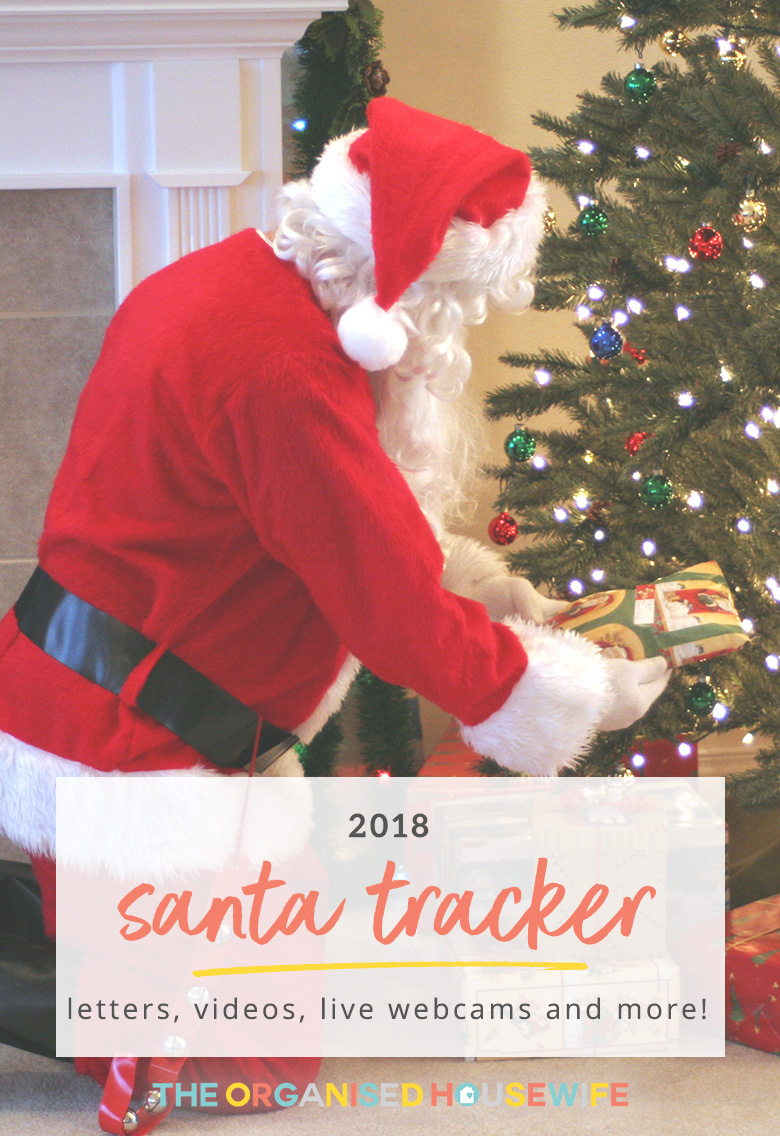 PERSONALISED LETTER FROM SANTA
This year, I can post a personalised letter from Santa to your child. I've decided to become one of Santa's little helpers, so if you would like me to take care of it all for you, purchase a Personalised Letter From Santa and your child will receive their very own letter from Santa with their name on it, a report on their behaviours and 2 achievements. The envelope will be addressed to your child and sealed and posted to your home directly from the Nort Pole. Please note orders close on Sunday 9th December. 
This item will be posted on Wednesday 12th December or on the date requested.  Postage for Australia only is included in the price.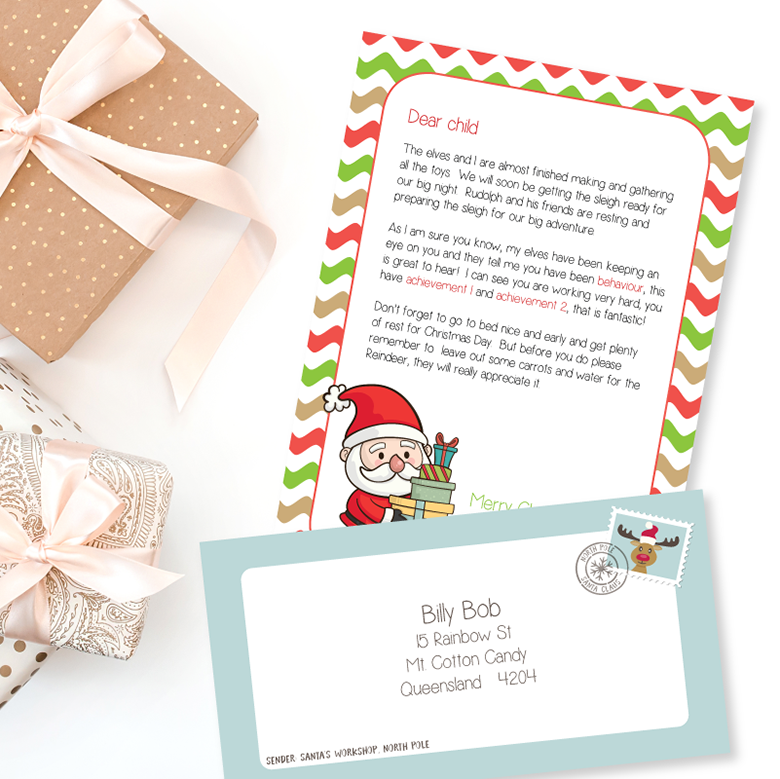 AUSTRALIA POST CHRISTMAS FUN
Last year Australia Post released their interactive Santa Mail Tracker to encourage Aussie kids to get involved in the Christmas fun with their parents and other children. It's back again this year and it's guaranteed to make your children very excited. So what do your kids need to do? Ok so first you need to get your children to write a letter to Santa. Don't worry, there is still time for your kids to draft the letter up because cut-off is Friday the 14th of December so that letters will arrive on time to Santa. Make the letter out to Santa Clause, North Pole 9999, and make sure you add a 65c stamp on the envelope with your address on the back, so that Santa can write back. For more information on these steps visit this Australia Post link and here to track your letter's progress once it is mailed out.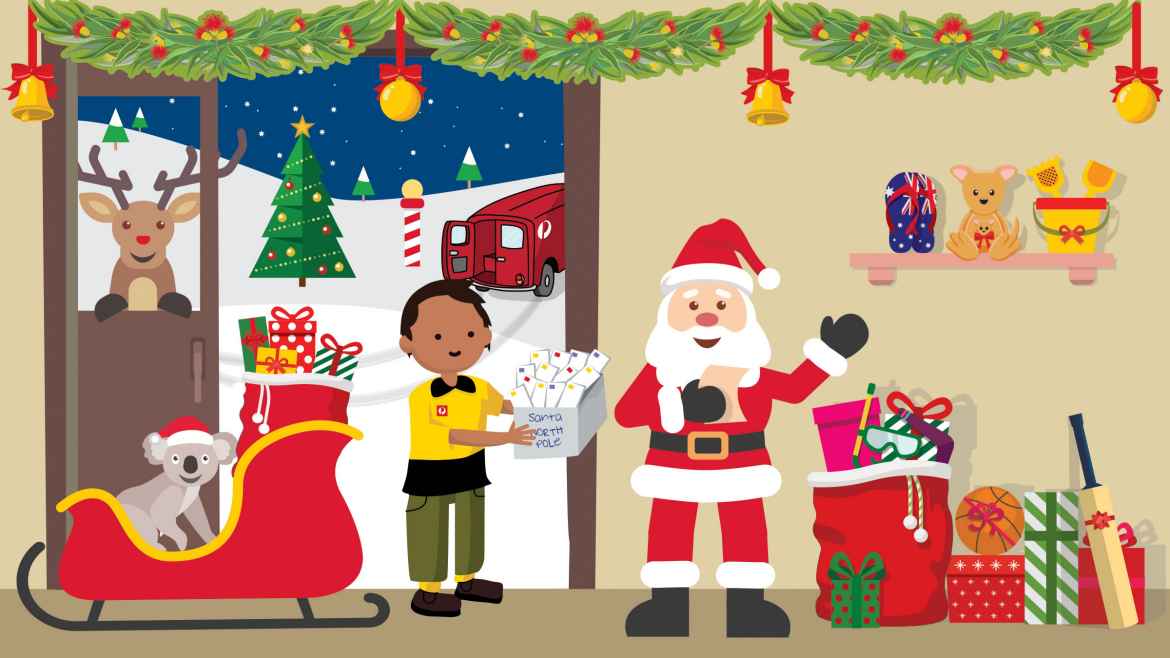 image credit Australia Post
GOOGLE ONLINE SANTA TRACKER
Another fun way for your children to follow Santa in December is to use the Google Online Santa Tracker which begins on the 1st of December and works like an Advent Calendar. Track Santa's activity all the way through to Christmas Day and see what is happening with him every morning.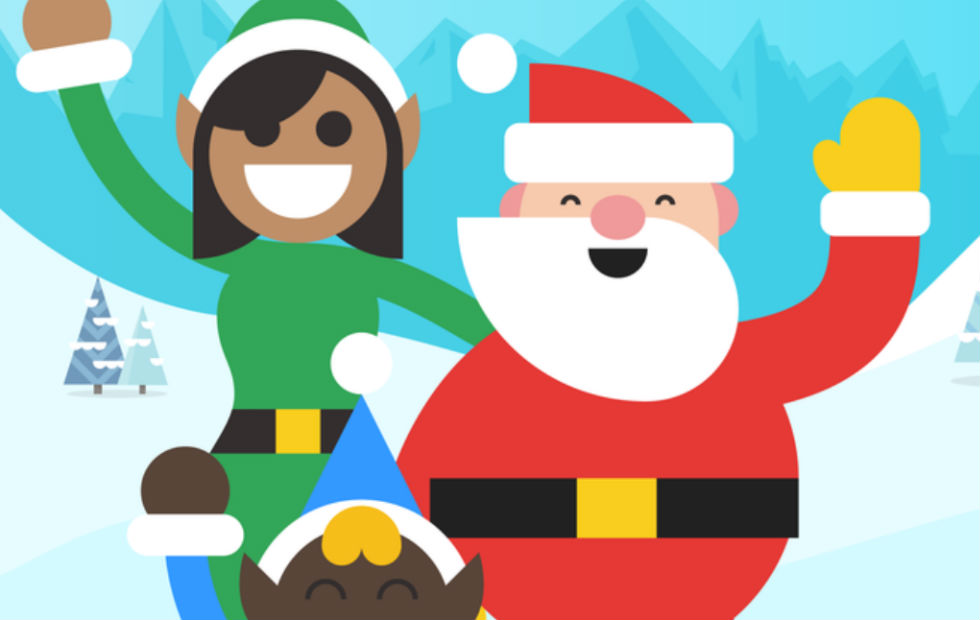 image credit Google Santa Tracker
SANTA TRACKER WITH LIVE WEBCAM OF THE NORTH POLE
How can you track Santa with emailSanta.com? Just visit their Santa Website and have a good snoop around for some fun activities with The Santa Tracker! This site tracks Santa at the North Pole on Santa's Webcam, and also shows what Santa is doing every day of the year, so it's on-going Christmas fun for children who find it hard to wait another year before Christmas comes around again. And, you can track him on Christmas Eve and watch his journey around the world through the Santa Snooper and watch him deliver his presents to all the good little boys and girls. Don't forget to monitor his belly-meter, jolly-meter and toy-making meter. This is a really fun site for the kiddies.

image credit EmailSanta.com
FREE PERSONALISED VIDEO FROM SANTA CLAUSE
So I tried a couple of google websites out to make sure that they actually work. The first one I found was at the Free Personalised Video site where you have to fill in your child's name and other information like an email for registration. You then have to watch a video add for Santa packages that you can purchase for your child. You do eventually get your code and its a video that's addressed to your child but the video is a generic one that looks like every child would get the same. Still, your kids seeing their names at the beginning of the video is exciting in itself for little ones who are just beginning to read their own names.
The other site I found is the Portable North Pole website that has personalised videos you can purchase, but they also offer a few free ones closer to Christmas.  You just need to fill your email out and you will receive an email when the program is ready to go for 2018.
Another one to mention is the free video from Santa Clause site which still creates a fun little video for your child. Just fill out your details and watch it together.
For more Santa fun, check out The Spruce site which provides several fun Christmas links to more free videos, letters to Santa and other fun Christmas activities and ideas.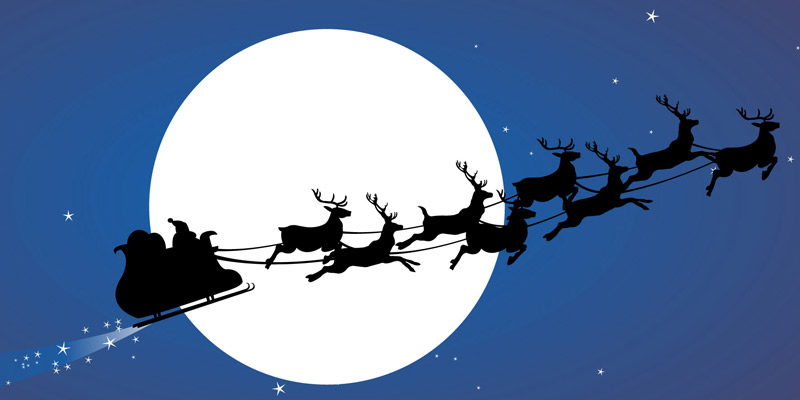 Image credit the Sporcle blog
HOW OLD WAS YOUR CHILD WHEN HE OR SHE STOPPED BELIEVING IN SANTA?