Teens can be so difficult to buy for. Is the present cool enough, will they use it, should I just give them money instead?  Banish the stress as I share with you some great Christmas gift ideas for teens they are sure to love.
---
QUILT COVER SET
This Cacti Quilt Cover Set is a great way to style your room by adding the matching European Pillowcases, faux cacti or decor in earthy tones.
AVAILABLE ONLINE HERE
---
TEENAGER DEFINITION PRINT
Add some fun wall art to your Teen's bedroom with this Teenager definition print.
---
SPRINKLE SPRINKLE BED LINEN
Sprinkle Sprinkle bed linen by Feliz. Screen printed with non-toxic inks and made in Melbourne. Various sizes available.
AVAILABLE ONLINE HERE
---
APRON AND MITT
Get ready to tackle the kitchen and get your bake on with this two piece kitchen set!
All printed with super fun Typo designs and slogans, you'll be ready for anything, even a burnt cake, because when you look this cute in an apron who cares about the outcome, right?!
---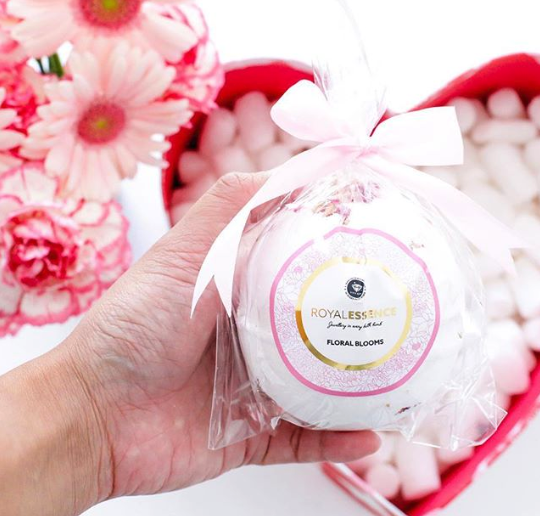 HIDDEN JEWELLERY BATH BOMBS AND CANDLES
These are no ordinary bath bombs… they have hidden jewellery inside! Pick from a ring, earrings or necklace, all guaranteed sterling silver products valued between $90 and $5000! These come in the form of a bath bomb, candle, body scrub and so much more.
Use discount code 'Organised5' for 5% off your purchase!!
---

PERSONALISED FOLD TOP BACKPACK
A stylish fold top backpack in three gorgeous colours, perfect for day and night.  The straps are both fully adjustable to suit your wearing style, and the bag fastens via a magnetic popper beneath the fold over top, along with a long tasseled drawstring feature.
---
DESIGN YOUR OWN SUPERHERO COMIC BOOK
Create your own Superheroes then use your heroes to create your own comic book!
---
THROW ME AROUND – ROUND TOWEL
This fun shaped throw is essential for summer!
Use it for a picnic at the park, to lounge on at the beach as a towel, or even to chill in your own backyard!
Various designs available.
---
GROOMING KIT
The ultimate daily face ritual kit for the clean shaved modern traveller. The perfect gift for your budding teen!
---
PERSONALISED HEART INITIAL NECKLACE
Beautiful personalised heart and initial letter necklace in silver and rose gold. You can choose the initial that goes on the chain.
---
PINEAPPLE & FLAMINGO A5 NOTEPADS
Whether it be at school, on your desk or by your bedside table these pretty yet practical pads will always have you covered when you need a something quick and easy to write on.
AVAILABLE ONLINE HERE
---
WATERMELON PING PONG
Turn any surface into a tournament-winning table with the Watermelon Ping Pong Play On.
AVAILABLE ONLINE HERE
---
WATERPROOF SHOWER SPEAKER
Sing along to your favorite tunes while your in the shower!
Using wireless technology, our Waterproof Bluetooth Shower Speaker brings the music to the bathroom. You can also answer calls and make calls using this speaker!
Various colours available.
---
WALL ART
A stylish black typography print to provide a teenager with some inspirational advice. Remind your special teen to like themselves, dream, smile, to be daring and to believe.
---
POOL FLOATS
The makeover your pool has been waiting for. Make the sunny season one to remember with Sunnylife's Insta-famous floats. A great addition for your next pool party or family cool down session.
---
NOVELTY MUG
No same, same here! Only different! Looking for a new coffee mug? Sorted!
Our novelty shaped mugs will make you wonder why you'd ever drink from something more ordinary ever again.
---
QUILT COVER SET
From avocados to kittens, elephants or flamingos, there is a range of incredible designs to choose from, the hardest part will be choosing which one to buy for your teen this season!
AVAILABLE ONLINE HERE
---

STAR WARS MUG
There is simply no better way to sip a hot tea than out of your favourite characters head.
Various designs available.
AVAILABLE ONLINE HERE
---
INFLATABLE FLOATING GAME
Make the sunny season one to remember with Sunnylife's Insta-famous inflatables. Keep your eye on the prize (and don't let it float away!) with the Flamingo Inflatable Floating Game.
---
NEW DRIVER KEY CHAIN
Remind your new driver to make good choices each time they venture out on their own. This would be perfect for your teen son or daughter!
---
BEACH CRICKET
Start a little friendly competition among friends and family with a quick game in the sun with the durable Beach Cricket Set.
AVAILABLE ONLINE HERE
---
Click here to view the complete 2018 Christmas Gift Guide