Rough and tumble or more the enquiring mind? Whatever the boy I have the best Christmas gift ideas for boys. They are sure to excite and please the boys in your world.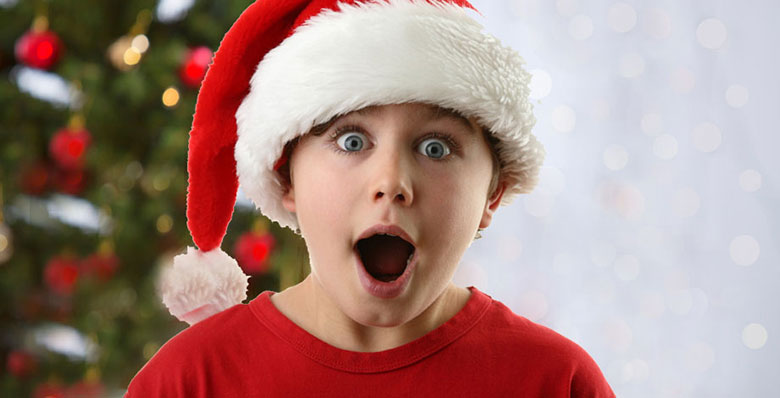 MYLAND CAR BY KID O
This beautifully modern interactive toy introduces early STEM concepts to little minds. The cars lights and soft driving sounds are triggered by different play patterns – children discover that by colour matching the characters, the boy and girl transform into on/off switches, while the car movements control the sounds and lights. A lovely toy for nurturing toddlers natural curiosity through hands-on play
---
BEACH BOOTIES
Protect little feet against hot sand, sharp rocks and little critters these coming months.
For hip little surf lovers, beach goers and rock explorers, Minnow booties solve a very Australian problem – protecting tiny toes from the elements whilst enjoying the sun, sea, sand and salt.
Available in 6 colour options – earth, geo love, ink, splash, coral and wild jungle – the booties are made from quality neoprene and suitable for kids aged 10 – 36 months.
Minnow Beach Booties are the summer essential for toddlers nation-wide.
---
MINILAND SAND ROLLERS
Experience limitless sensations with this Miniland sand roller. Draw endless roads or railways and make up your own adventure. Great to use on the beach, in the garden, or even in the snow! Make a road or train track to anywhere for your minimobils vehicle or train.
---
PERSONALISED LETTER FROM SANTA
I will post a personalised letter from Santa to your child.
This item includes:
– Letter from Santa
– Personalised with childs name, behaviour and 2 achievements
– Envelope addressed to your child
– I will post the letter to your address, sealed from Santa
Various designs available.
---
PALE WASHED DENIM CUFF SHORTS
Too cool for school… Boys washed denim shorts made from 97% cotton 3% elastane fabric with front slant pockets and roll over cuffs. Machine washable. Available in pale blue denim.
---
EASYREAD TIME TEACHER
This good looking 33mm diameter watch will help your child master telling-the-time using the unique EasyRead 3-Step Teaching System. The large clear dial shows every detail your child needs and the hands them which numbers to read. It's as simple as 1-2- 3.
---
MONSTERS LOVE CUDDLES
Scare the kids silly with this ultra-cute Monster Loves Cuddles cushion. Zippered cushion cover with insert
---
BALANCE AND PEDAL BIKE
This Eurotrike 2-in-1 Zipp Bike is the perfect model to start on. Built especially to build confidence before going full big-kid bike, this 2-in-1 bicycle gives kids a great first time riding experience. It starts out as a balance bike that your little one can scoot around on without pedals. As they get better at maintaining their balance, you can add the pedal unit. That transforms the balance bike into an ideal first bike. There's super strong steel frame construction and Mini Mag wheels for a cool sporty look.
---
MARBLE RUN
The Quadrilla Whirlpool takes twists and turns to a new level. A large spiraling funnel, 5 curved precision crafted birch rails and 8 power boosting accelerators encourage young builders to design and re-design gravity defying marble runs. Great on its own but can also be expanded with other Quadrilla sets and accessory pieces.
---
WOODEN TOY PIANOS
Let your budding musician be the star of their own show with Hip Kids' wooden toy pianos! Our beautifully crafted kids' pianos encourage creativity and a love of music from a young age.
---
PULL OUT PLAY TABLE
This stylish pull out play table is super versitile & compact. It's 2 play tables in 1.Ideal to be used as a Lego table, train table, arts & craft table, project table, chalkboard table, extra storage etc
---
MAGFORMERS
The Original Magformers construction sets nurtures brain development through fun and educational exploration. With high quality, durable construction and intelligent magnetic design, the possibilities with Magformers are endless!
Get little brains building in 3D with innovative Magformers.
---
MY FIRST TOOL BENCH
Kids wooden toys are tons of fun and educational too. This delightful My First Tool bench will be the perfect toy for your little DIYer.
---
BABIATORS SUNGLASSES
Baby and kids sunglassess – 100% UV protection with rockin' style
Babiators are the BEST kids sunglasses available in Australia and New Zealand! Your kids will love the style, colours and comfortable fit of these rockin' sunnies. And you'll love the awesome sun protection, how durable they are and how easy it is to get your kids to wear them. They are tough enough to withstand all kinds of adventures your kids put them through, we guarantee it.
---
MAGIC PAINTING WORLD
Ideal for portable play, each set contains 4 gorgeous paintings for you to discover with your water-brush that can be revealed time and time again — when your scene dries, it returns to white, hiding your magic world so you can keep playing over and over again. Each illustration board has things for you to find and count as you paint, providing hours of fun!
---
GOOD360 – GOODIE BAG
Good360 is a way for businesses to donate brand new unsold goods to charities and Not for Profits. The Good360 online platform provides a one-stop shop for accessing non-perishable goods donated from some of Australia's biggest brands, retailers and manufacturers. including Moose Toys, L'Oreal, Woolworths, 3M, Linen House & LUSH.
With the aim of getting brand-new, non-perishable goods into the hands of Australians in need this festive season, Good360 has created the 'Goodie Bag'. The Goodie Bags have been tailored with high quality goods for babies, girls & boys, teens (male & female) and adults (male & female), meaning a special present for those with very little. 
---