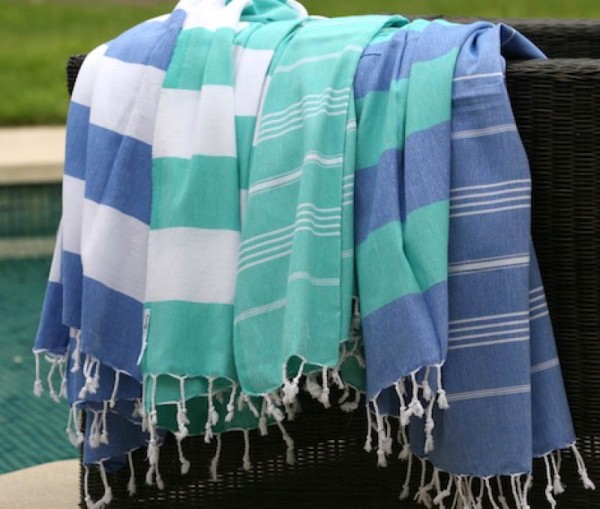 Turkish Towels
Our 100% cotton turkish towels are lightweight, super absorbent, dry fast and are available in a huge range of colours measuring a generous 180cm X 100cm. An awesome gift idea, turkish towels are the perfect summer accessory for the beach or poolside and double as a wrap, blanket or sarong.


SUPER HERO PRINTS
These sweet prints would be a lovely gift to give Dad for Instant Download so you can print and frame straight away. A range of superhero prints are available.


REMOTE CONTROL ESKY COOLER
Here's an ingenious battery operated esky that is capable of moving up to twelve bottles of beer to your co-drinkers so you don't need to fetch another one.


BACONSMITH BACON MAKING KIT
Dad can make his own bacon with the BaconSmith Bacon Making Kit. This bacon kit includes everything you need (except the pork belly) to make 2kg of delicious bacon. They have included bacon recipes so you can add a few extra ingredients and create bacon treats such as Savoury Herb Bacon, Coffee Doughnut Bacon and Spicy Mexican Bacon


The Maze Runner Series
The first three books in the pulse-pounding Maze Runner series! When the doors of the lift crank open, the only thing Thomas remembers is his first name. But he's not alone. He's surrounded by boys who welcome him to the Glade – a walled encampment at the centre of a bizarre and terrible stone maze. But the maze is just the beginning …
Available online here – free postage


Jamie's Food Tube: The BBQ Book
Jamie Oliver's Food Tube presents The BBQ Book, a collection of 50 incredible recipes that'll change the way you barbecue, from Food Tube's own DJ BBQ. "With the recipes in this book, DJ BBQ's super-fun videos on Food Tube and a little bit of his heart and soul, your barbecue will never be the same again".
Available online here – free postage


APPLE CIDER STARTER KIT
Contains everything you need to make 12 x 750ml bottles of your own refreshingly crisp apple cider at home. It includes natural fruit juice concentrate made from the very best fruit in Millie's garden. All packed to retain the delicate flavours and aromas and ensure your cider is full of zest


Orbitkey
is a premium key organiser that puts the traditional key ring to shame and puts an end to jangling keys and holes in pockets. With keys folded safely the soft material keeps their teeth away from smartphones and wallets and minimises discomfort when carried in your pocket


BEARD BIB HAIR CLIPPINGS CATCHER
No more facial hair being left all over the sink and countertop! Beard Bib is the facial hair removal product every man needs and every woman will want them to have. A hair clippings catcher that is simple to use and will save your bathroom from messy beard and mustache trimmings.


Man Candles – Range of scents
Mancandle is for every man. Mancandles allow any man to be able to enhance his space be it at work or at home by being able to customize the scent of his environment with one or a combination of 6 sophisticated fragrances.


Tooletries Travel Case
His toiletries will travel well in the Tooletries Bathroom Travel Case – a super tough toiletry bag for men designed to look like a toolbox and be as tough as one.