Bath Toy Squirties
Have a party in your tub with these adorable bath squirt toys. Six in each pack, this set gives your child a distraction while getting clean, encourages fine motor skills, and is easy to keep stored and clean with the included clear zippered duffel style bag. Lots of different sets available.


Rainbow Ripple Blanket
Beautiful bright colours, super soft 100cm x 100cm blanket, great for keeping bub warm in the cot or pram.


Baby Stroller Toy
Baby toys from Skip Hop are perfect for the busy Mum or Dad, on the go. These adorable Bandana Buddies keep little hands active and engaged with their textures, sounds, patterns and colours. A few cute designs to choose from.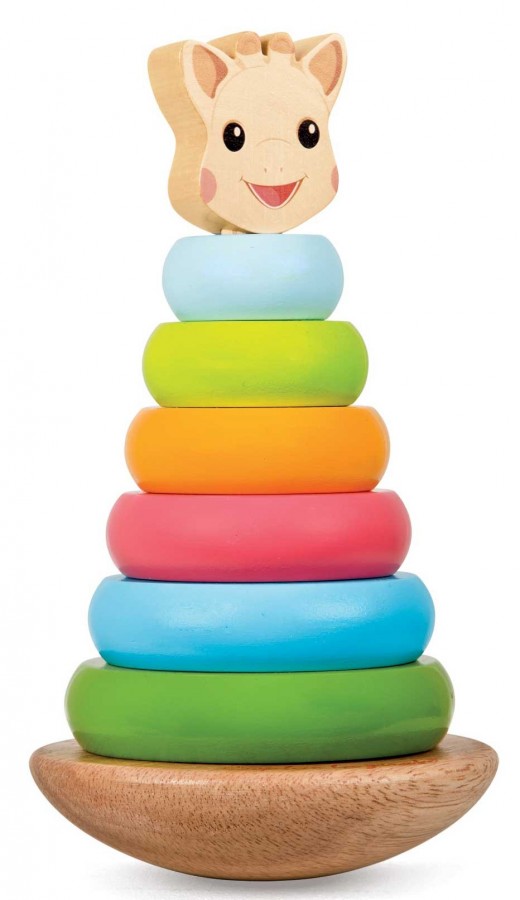 Sophie the Giraffe – Wooden Toy – Stacking Pyramid
Wooden baby toys get cuter when they feature the adorable Sophie the Giraffe. This lovely stacking pyramid is bright, cheery and just right for little ones who're ready to explore the world of colours and movement.


Personalised Baby Birth Print
These beautiful customised Baby Birth prints are the perfect way to treasure your baby's arrival for years to come.  These gorgeous wall art prints would also make a wonderful new arrival gift! Many cute designs to choose from.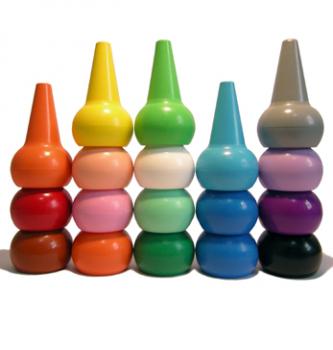 Baby Crayons
These fantastic stack able baby crayons are a wonderful introduction to babies which are not only great for colouring, but also a good tool to develop fine motor skills, colour recognition and imaginary play. In addition, these baby crayons are hard to break, which means they reduce the risk of being a choking hazard for your little ones.


Kids Musical Instruments
Music is fundamental in children. It allows them to grow and to see the world in a different light. It's a great way for kids to start exploring sounds, melody, harmony and rhythm. In addition, it's a great tool to work on  hand and eye coordination, fine motor skills and colour recognition. This wonderful xylophone is sure to be a hit in any home.


Childsafe LED Night Lights
Low heat LED's. Choose your favourite colour with the remote, or select auto-fade, timer, sleep, rainbow or dimmer function. 24 designs.


Personalised Dummies
You can have yours personalised with any name or maybe a funny text – a personalised dummy is perfect for playgroups, childcare etc – not only cute, but helps reduce the spread of germs amongst the little ones.


Bashful Bunny Soother
The ultimate in plush, soft toys for babies and toddlers. This beautiful new addition to the Jellycat collection is a soothing comforter and soft toy in one.


Melamine Dinner Tray
Meal time is fun again with our melamine tray for toddlers! BPA & PVC free, the tray is durable and dishwasher safe. It is colourful and divided for the perfect portions for your little ones!


Cubbie with embroidered message
A large range of super cute soft cubbies, which can be embroidered with your chosen colours, font and message.


Bashful Soft Toys
The ultimate in plush, soft toys for babies and toddlers, Jellycat soft toys for kids make the best baby gifts as well.  Luscious fluffy soft ears and adorable felt noses. Available in puppy, unicorn, monkey and more.

My First Multi-Play Activity Cube
This activity cube is jam packed with things to do for your little one. Beautifully made and painted with bright bold colours, little hands will love exploring all there is to do on the cube. The activities are fantastic for learning colours, shapes, animals.  Activities include a wooden abacus, animal sorter, animal flip blocks and much more.


Personalised Soft Toys
A baby, toddler or a child of any age loves to receive items that have their personalised name on it like this amazing soft toy, so they can play, snuggle and create memories with. This beautifully created personalised soft toy is perfect as a baby shower gift, birthday gift, for Christmas and so much more.


Comforters
Soothe your little one easily to sleep with the Summer Infant Mommie's Melodies Soother. This endearing character is super soft and features 6 lullabies, nature, and womb sounds . The Cry Activated Module turns on your last setting when baby wakes up. The hook and loop strap lets baby take this soft and cuddly companion on the go. It conveniently hooks on cribs, strollers, car seats, bassinets and more.


Lulla Doll
The Lulla doll is a soft plush doll that helps your little one feel calm, fall asleep and stay asleep for longer. It makes real life breathing sounds and heart beat that mimics a care giver so they stay asleep longer.