Do you need some ideas for your kids Christmas stockings? Here are 101 Christmas stocking stuffer ideas for kids. 
Christmas is such a magical time which brings joy to families all around the world. Putting up Christmas  decorations with loved ones is always a special tradition. Many families share moments like putting up the Christmas tree and hanging Christmas stockings. The smell of my Mum's baking throughout the house is a fond memory I still have from my childhood! Find some inspiration with lots of ideas that are suitable for both girls and boys, so you can fill those stockings that were hung with care this Christmas.
Countries worldwide have been enjoying different traditions for centuries, yet the humble tree and stocking seems to be an almost universal culture. Seeing the joy on your children's faces when they wake up on Christmas morning is irreplaceable for a parent! The happiness is reflected in their smiles, and when they see presents under the tree and stockings full of goodies from Santa Clause – it just doesn't get better.
"The stockings were hung by the chimney with care, In hopes that St. Nicholas soon would be there."
A Visit From Saint Nicholas – Clement Clarke Moore 1822
In 1822, Clement Clarke Moore first mentioned the humble Christmas stocking in his poem "A Visit from Saint Nicholas", and since then, parents all around the world have been filling their children's stockings up with special treats, goodies, toys and other gifts.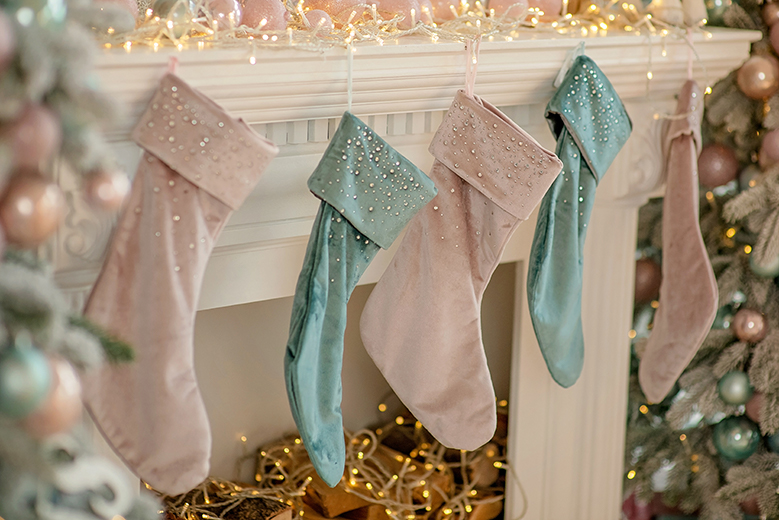 Do you ever run out of stocking stuffer ideas? I want to make it easier for you this Christmas, so I am sharing my 101 list of stocking stuffer ideas with you!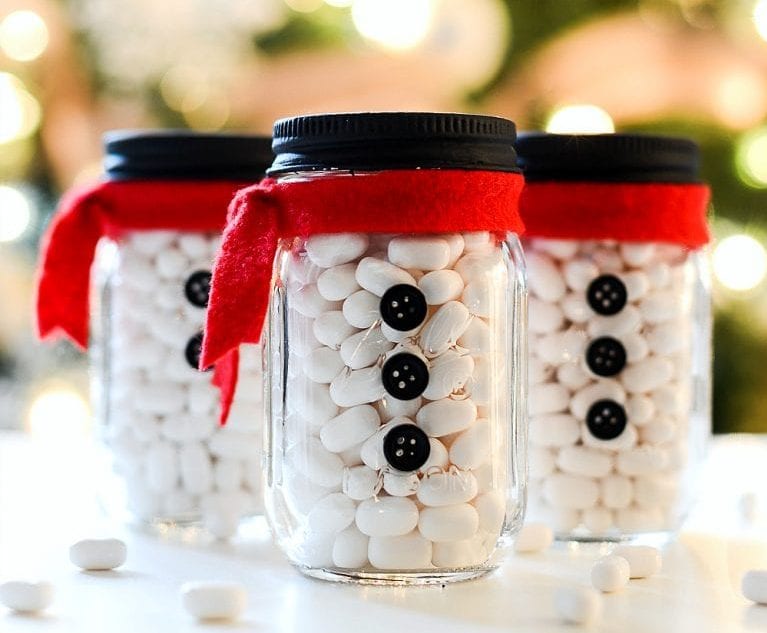 A letter from Santa
Packets of flower seeds
Lollies
Popcorn
Chocolate
Card games
Bookmark
Storybook
Puzzle book
Colouring book
Notepad
Diary
Address book
Book about me
Magazine
Pens
Pencils
Pencil case
Crayons
Erasers
Bubbles
Stamps
Nail polish
Manicure kit
Hairbrush
Body wash
Lip Balm
Perfume
Makeup
Makeup bag
Hair Ties
Temporary Tattoos
Stickers
Bracelet
Bubble bath
Lotion
Scented Soap
CD
Play-dough
Goo
Paints
Paintbrushes
Chalk
Gingerbread man
Keychain
Magnets
New toothbrush
Shoelaces
Batteries
Character bandaids
Goggles
Gift Card
Dress up items
Dolls clothes
Doll
Action figures
Lego
Trading cards
Matchbox cars
Marbles
Watch
Rubik's Cube
Ball
Torch
Undies
Socks
Singlets
PJs
Clothes
Belt
T-shirt
Purse/Wallet
Craft packs
Glow sticks
Yoyo
Slinky
Kaleidoscope
Backpack dangly label
Teddy
Travel games
Water bottle
Tools
Silly straws
Snow globe
Small trinket box
Silly bands
Lanyard
iPod touch case
USB Drive
Nintendo DS Game
Wii Controller
Scratchie
Kids gardening gloves
Small alarm clock
Umbrella
Headphones
Tickets to a theme park
Bath toys
Bike pump
Bike lock
Charms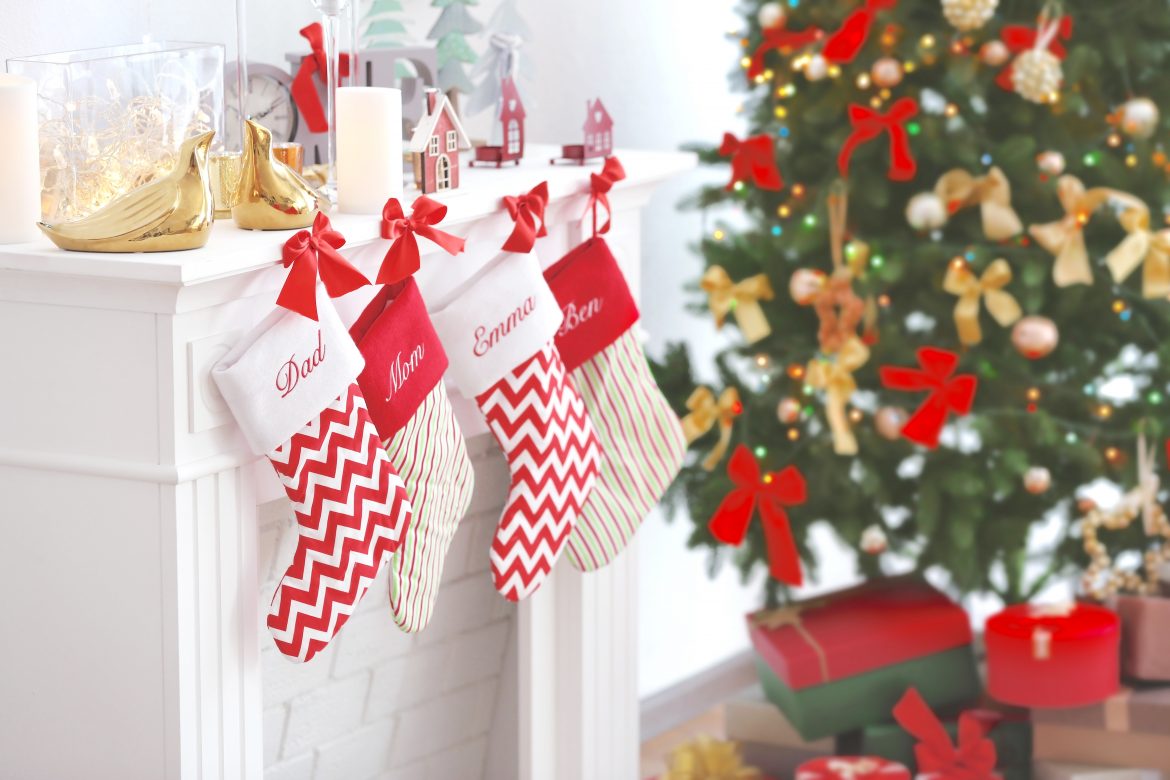 THE URBAN LEGEND OF THE CHRISTMAS STOCKING…
Every tradition has some kind of urban legend attached to it. Here's one that I remember from my childhood. Whether it's completely true or not, it's definitely one of the fables that some of us come across from time to time!
IT HAS BEEN SAID that around the 14th Century, there was a rich nobleman who was happily married to his beautiful wife and had three stunning daughters. One day a famine hit his village and people began to starve. The nobleman was a kind-hearted man, who spent his entire fortune on helping the starving villagers survive.
His kindness went a long way, but sadly he and his family ended up so poor, that his daughters were no longer able to marry because their dowries were empty, and their mother sadly passed away from the shock of her three daughters being unable to secure husbands. Not only did the poor nobleman lose his entire fortune, but also his wife. Eventually, he and his daughter's survived the famine and struggled through.
One day a preacher by the name of Nicolas heard of their troubles.  Nicolas was one of the people the nobleman saved in the famine, and he wanted to help the family back. You see, he came into a large inheritance, and legend has it that one night, the preacher snuck into their cottage and left some gold coins in each of the daughter's socks. The three daughters found the coins the next morning when they tried to put their socks back on to warm their cold feet. They used the fireplace to hang their socks on to dry them every night, as they only had one pair and washed them every evening.
The three daughters eventually found noble husbands, married and lived happily ever after.
DO YOU HAVE YOUR OWN CHRISTMAS STORY, TRADITION OR LEGEND THAT'S BEEN PASSED DOWN?