We are lucky here in Australia & New Zealand as a doTERRA Wellness Advocate we have the choice to use the Australian/NewZealand or American product of the month promotion. However, please note you won't be able to receive both, it's one or the other and new enrolments are not eligible for Product of the Month promotions on the month they join. To order you will need to place a US doTERRA order from your Australian account.
How to Place a US doTERRA order from Australia
Watch this great video that my doTERRA mentor Kris Barrett put together to show you how you can place a US LRP doTERRA order from your Australian account.

---
This is a snapshot of the products that are available in the US only (not available through the Australian warehouse). If you are making a purchase via the US warehouse it's a good idea to stock up on a few of these items too.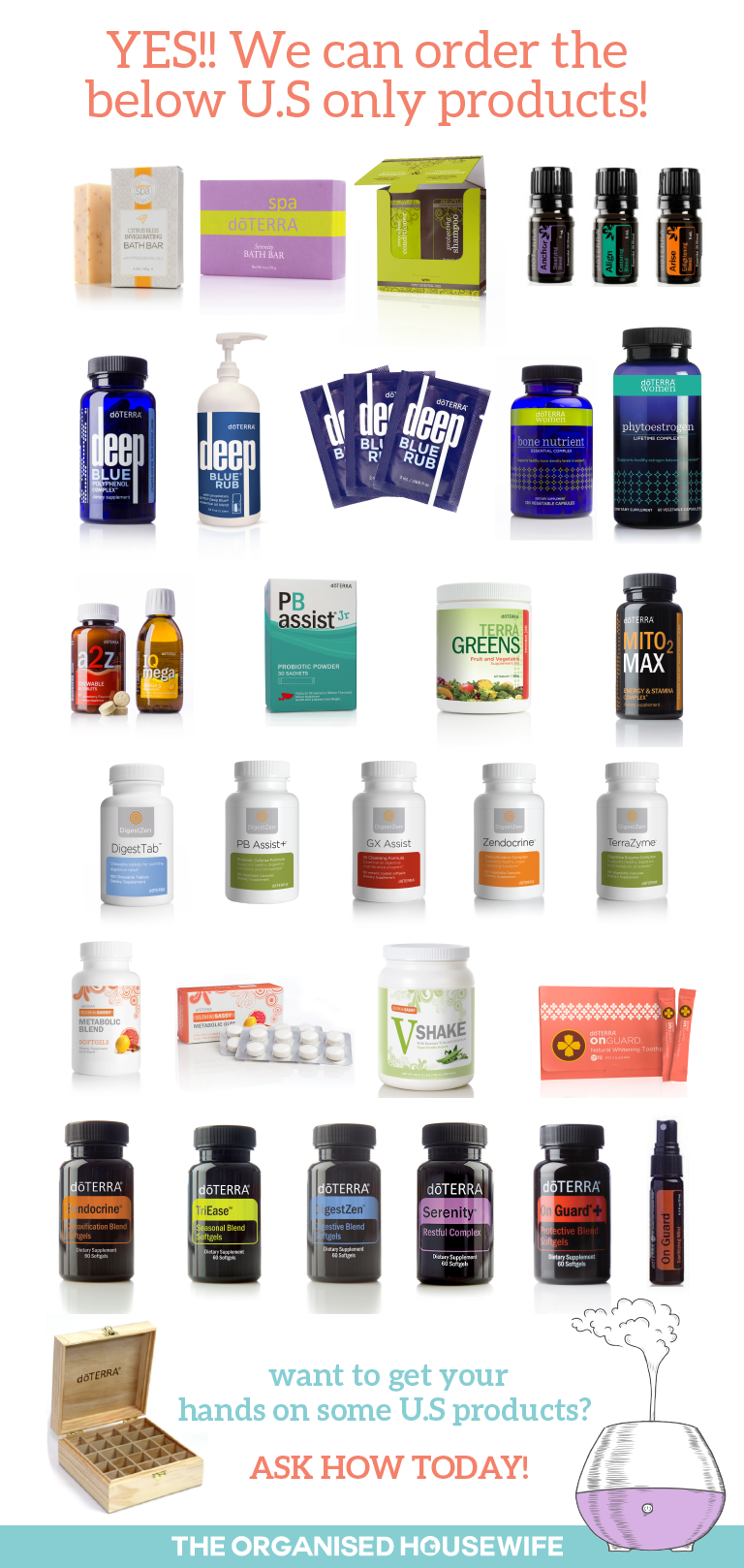 ---
COPAIBA SOFT GELS
Retail US$42.67 | Wholesale US$32.00 | Item #60205764
Copaiba Softgels provide a daily dose of Copaiba Essential oil in a convenient easy-to-swallow softgel. When taken internally, Copaiba essential oil may help support the nervous, cardiovascular, immune, digestive, and respiratory systems.*
---

doTERRA Serenity™ Restful Complex Softgels
Retail US$26 | Wholesale US$19.50 | Item #34390001
doTERRA Serenity Restful Complex is a unique combination of Lavender essential oil and natural plant extracts in a vegetarian softgel to help you get the refreshing sleep you need without leaving you feeling groggy and sleepy the next day. Combines the well-researched, relaxing benefits of Lavender essential oil and L-Theanine along with lemon balm, passionflower, and chamomile to gently promote relaxation and sleep.
---