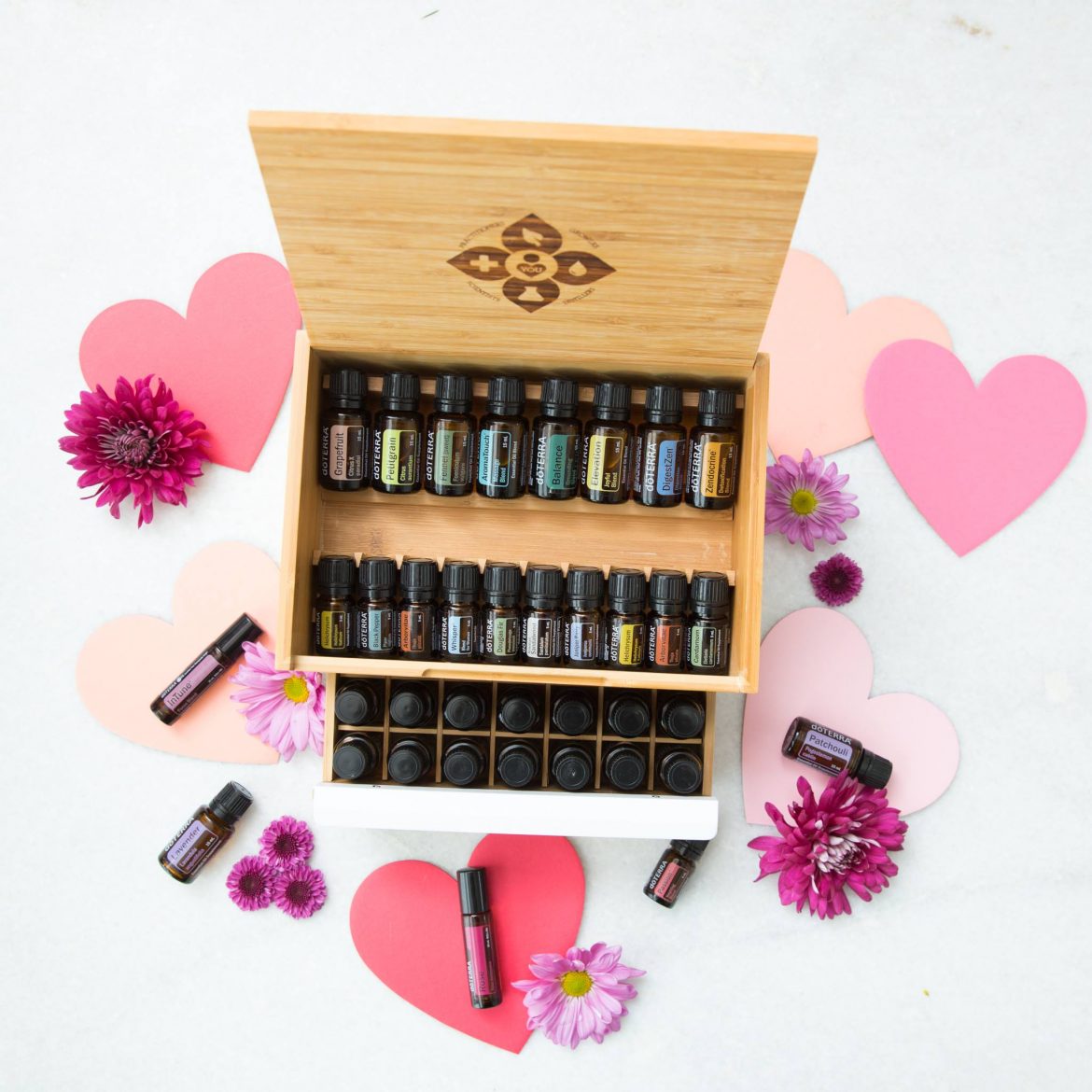 doTERRA's Loyalty Reward Program, also known as LRP, provides free product credits for monthly purchases ordered on the program.
As a participant in the Loyalty Rewards Program, you will immediately begin to earn product credits that can be used as cash to purchase doTERRA products.
The longer you participate in the LRP, the more credits you can earn –up to 30% of your total monthly Loyalty Rewards purchases!
The Loyalty Rewards Program is a great way to add new oils to your collection and to replenish oils you have used up.  The bonus is that this program is optional, and you can cancel at any time.
1. Create your LRP Order
Simply set up your Loyalty Rewards Order by logging into your online account and creating a Loyalty Rewards Order. View this video below to help you set up your LRP order.
2. Earn free product of the month
To earn free product of the month, place your LRP order that totals 125 Points Value (PV) or more order to be posted (shipped) between the 2nd – 15th of each month.  Click here or the image below to view the latest offers. 


3. Easily change your order each month
Don't want to receive the same products as last month? Simply log in to your online account and edit your Loyalty Rewards Order before the shipping date. You can do this every month!
4. Earn Product Points
Every doTERRA product has a Points Value (PV) and a dollar value (e.g. Lavender 15 mL AUD $28.00 with 21 PV). Loyalty Rewards Product Credits are calculated based on Points Value.
PRODUCT VALUE (PV) Must be at least
1
50
100
125
Maintain (LRP) Rewards Points & %
keep any previously earned unspent points
Earn Rewards Points & Increase %
10-30% back to use on future purchases
Earn Referral Bonuses & Commissions
up to 20% of purchases made by people you enrolled
Earn FREE Product of the Month
get a free doTERRA product if order is placed by 15th
The bonus is the longer you particiapte in the Loyalty Rewards program the more you earn.  Once you have activated your LRP, and you are placing consistent monthly orders, you will gradually increase your reward points percentages.  See table below.
Months on Loyalty Reward Program
1-3 months
4-6 months
7-9 months
10-12 months
13+ months
Loyalty Rewards Credits
minimum of 50 PV order
10%
15%
20%
25%
30%
Maximum Saving
% of Loyalty Rewards Monthly Points Value
5. Redeem your Product Points
To redeem your earned Product Credits towards a purchase of your favourite doTERRA products, simply log in to your online account (virtual office) to redeem them online or contact Member Service on (02) 8015 5080.
No lock-in contract – freedom to cancel at any time.
To cancel, simply call Member Services on (02) 8015 5080
Terms and Conditions:
Loyalty Rewards orders must be at least 50 PV per single order to earn Product Credits. ** Loyalty Rewards orders must be at least 50 PV per single order to advance Loyalty Reward levels (%).
Minimum monthly Loyalty Rewards order of 50 PV to earn product credits
No maximum monthly credit accumulation limit
Product credits expire 12 months from the date of issue • Product credits can be used to purchase full PV products only
Product credits can be redeemed online, through Member Services (02) 8015-5080 or in person at Will Call
New shopping cart feature: International (NFR) & Local (OTG) product shipments cannot be combined, however; volume from both International & Local Loyalty Rewards Orders will be calculated cumulatively for qualifications purposes.
A redemption fee of $3.00 AUD per 100 product credits, applicable taxes, and shipping and handling charges will apply
Must be a Loyalty Rewards participant for 60 days before credits can be redeemed
All product credits will be immediately canceled with Loyalty Rewards cancellation
Product credits have no cash redemption value and are non-transferable • Products purchased with Loyalty Rewards credits are not for resale
Cancellation of Loyalty Rewards order must take place over the telephone by calling Member Services at (02) 8015-5080
Orders with a minimum of 1 PV* will maintain both Loyalty Reward level (%)** and previously accrued points
Point Redemption orders have no PV