Are you a retailer looking to stock essential oils in your business?
Essential oils are becoming very popular, now is a great time to introduce them to your customers.
doTERRA is committed to sourcing the best oils in the world, direct from the grower. They are also committed to ethical sourcing practices through their Co-Impact Sourcing Initiative. Each batch of doTERRA essential oil undergoes seven different testing procedures by a third-party laboratory, and surpasses USDA organic standards. You can literally smell the difference the first time you take off the lid. doTERRA is transparent in their testing of each bottle of essential oil and has even created a website where you can search the lot number of your bottle of oil and see the farmers, growers and GCMS report.
What this means is that you will be selling a quality product that is reliable, safe, pure, and potent and you can make a good profit.
doTERRA essentials oils can be stocked in pharmacies, health food stores, chiropractors, massage therapists, pilates/yoga/meditation/wellness studios, nutritionists, cafes as well as online boutique stores and bloggers (like myself) who offer natural living solutions in a retail environment.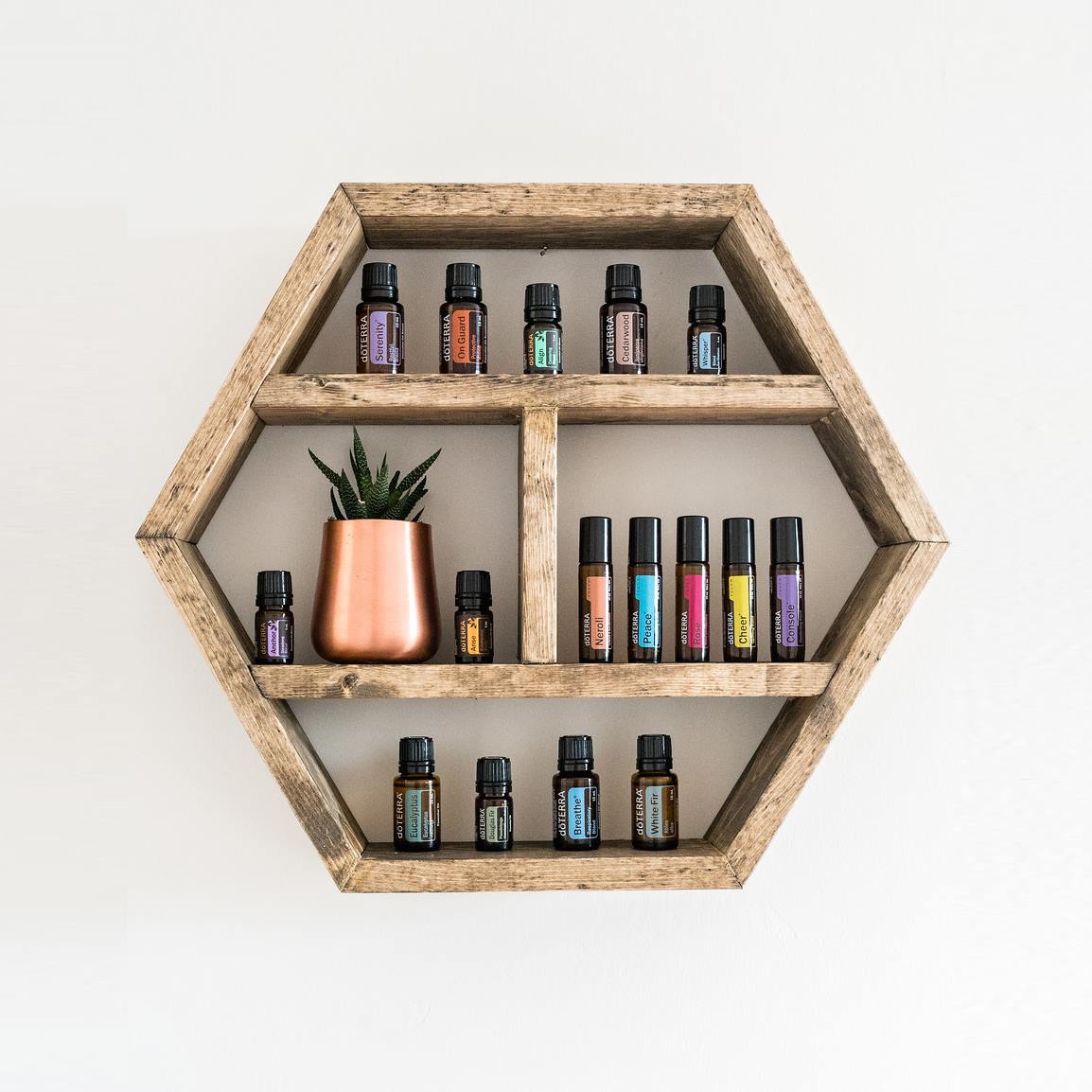 WHAT IS THE BEST WAY TO START?
I want to help your business to save and get the best value for money.  The Oil Sharing Kit (pictured below) is one of the best-selling business startup kits as it comes with multiples of doTERRA's most popular top-selling essential oils as well as your wholesale membership. You will save $131.25 PLUS receive 200 free product credits worth over $200 when you place a min 100pv (around $150 value) order the following month you set your account up.
The Oil Sharing Kit includes: 1 x 15 ml bottles each of: Oregano, Lavender Peace, Elevation, Citrus Bliss®, Cilantro and Grapefruit. 2 x 15 ml (unless otherwise notes) bottles each of: Frankincense, Wild Orange, AromaTouch® , Balance, PastTense® (10 ml) and Smart & Sassy®. 3 x 15 ml bottles of each: Lemon, Tea Tree, Peppermint, DigestZen® , Lavender, Easy Air, On Guard® and Ice Blue® (5 ml).  1 x Petal Diffuser. Cap Stickers For Common Oils (5 Sheets). Fractionated Coconut Oil (4 Oz). Sample Keychain 8-Vial (Black). Wellness Advocate™ Introductory Packet & Enrolment.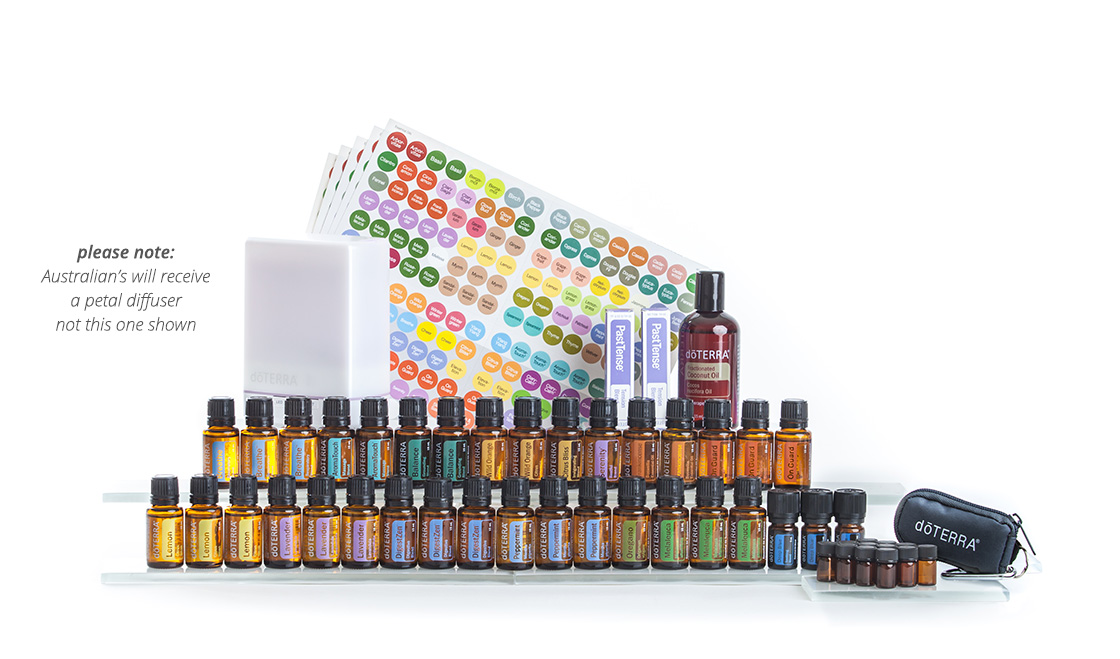 Plus as an extra bonus, your business will start immediately on 20% loyalty rewards, which is a much higher rewards program than other kits.  In addition to receiving wholesale prices, each month you purchase more stock for your business you will receive 20% back to spend on more free product, this will go up to 25% after three months and 30% after 6 months, saving you a total of 55% off the recommended retail price.
And.. you will receive my support and guidance with adding the oils to your business, building your business and access to our team's private facebook groups to help.
Also… many don't realise there is more to doTERRA than essential oils, they have a luscious range of hair and skin products too!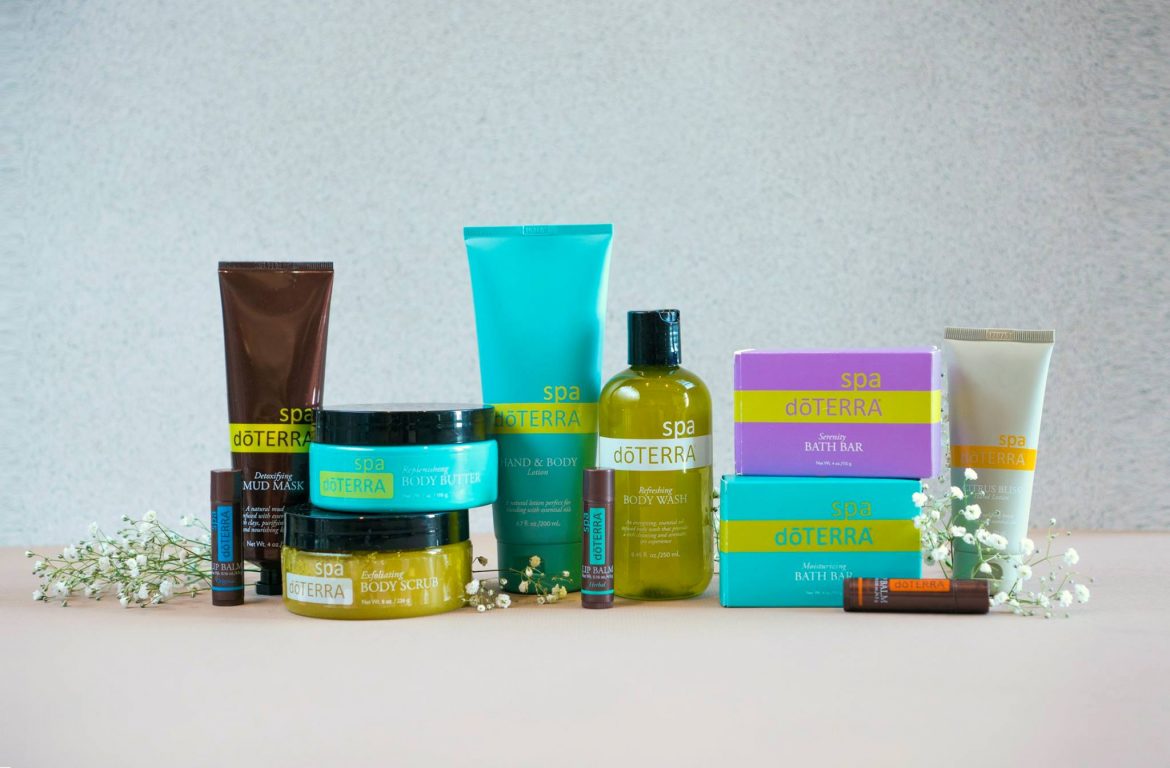 For more understanding and terms and conditions of doTERRA's loyalty rewards program watch this video and have a read of this document.
HOW TO ORDER
To get started please follow the steps to create a wholesale account here, adding your desired kit to your order.  Alternatively, email me if you have any questions, I'm more than happy to help you.