I re-vamped my bedroom with gorgeous DIY plantation shutters that were quick and easy to install, plus a fabulous choice for my allergy-prone family!
I have been wanting to get plantation shutters installed in my bedroom for ages as my old blinds were driving me nuts! I finally decided to give these DIY custom made shutters a whirl, and I was so impressed with how quick and easy they were to fit – I'm absolutely loving how they look too!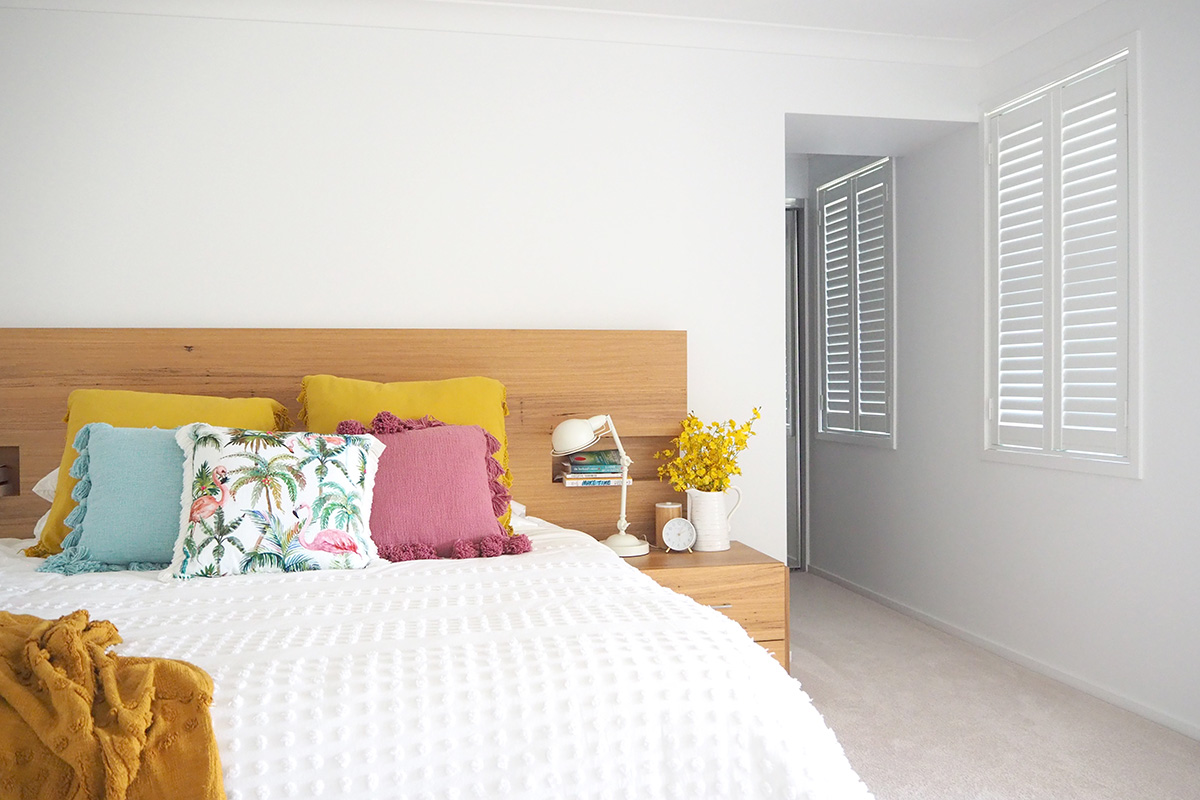 In partnership with Half Price Blinds
The whole process of getting these new window shutters was really seamless. I simply measured my windows, popped all these details in when I was ordering online, and then my shutters arrived in a flat pack ready to install a few weeks later.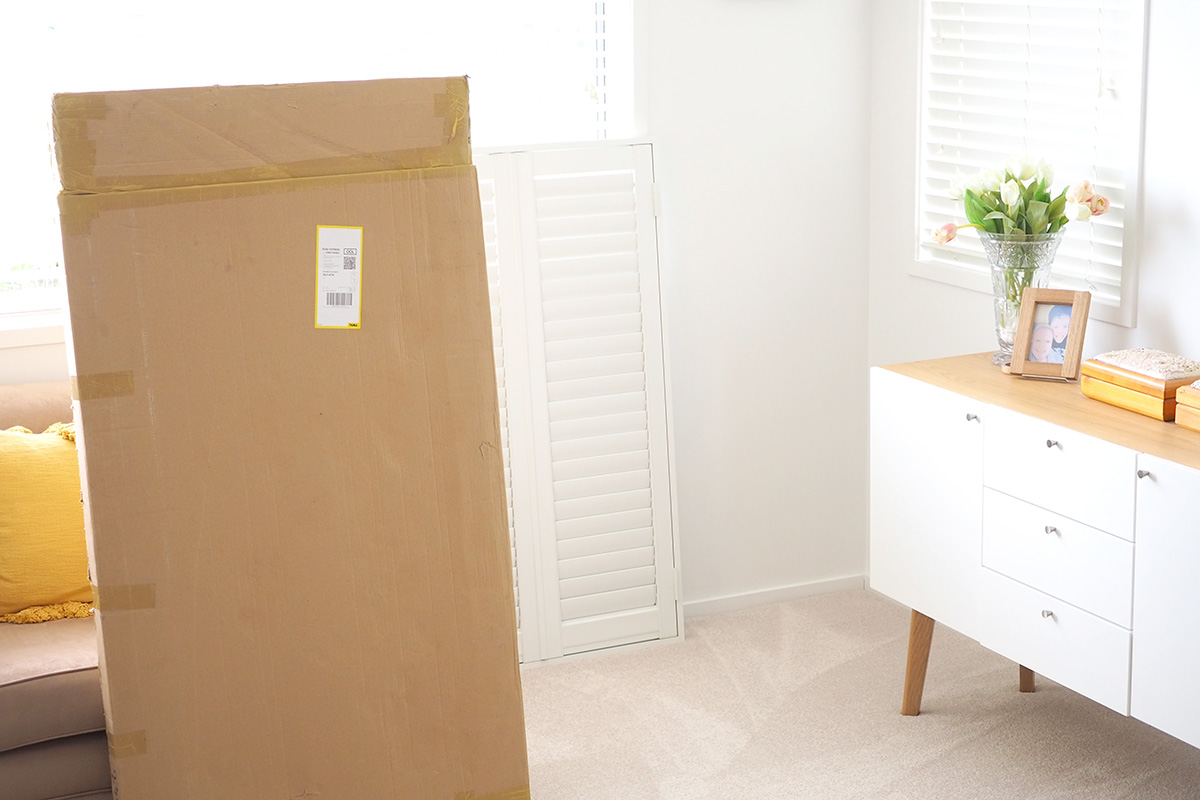 MEASURING TIP: If you do decide to order interior shutters online, measure your windows… and then measure them again! I actually measured top to bottom of the left and the right side of the one window, only to realise one side was slightly shorter than the other. Measure different sections of your window so you can give the exact measurements. Half Price Blinds will then make the shutters so that they slot effortlessly into any window shape or size.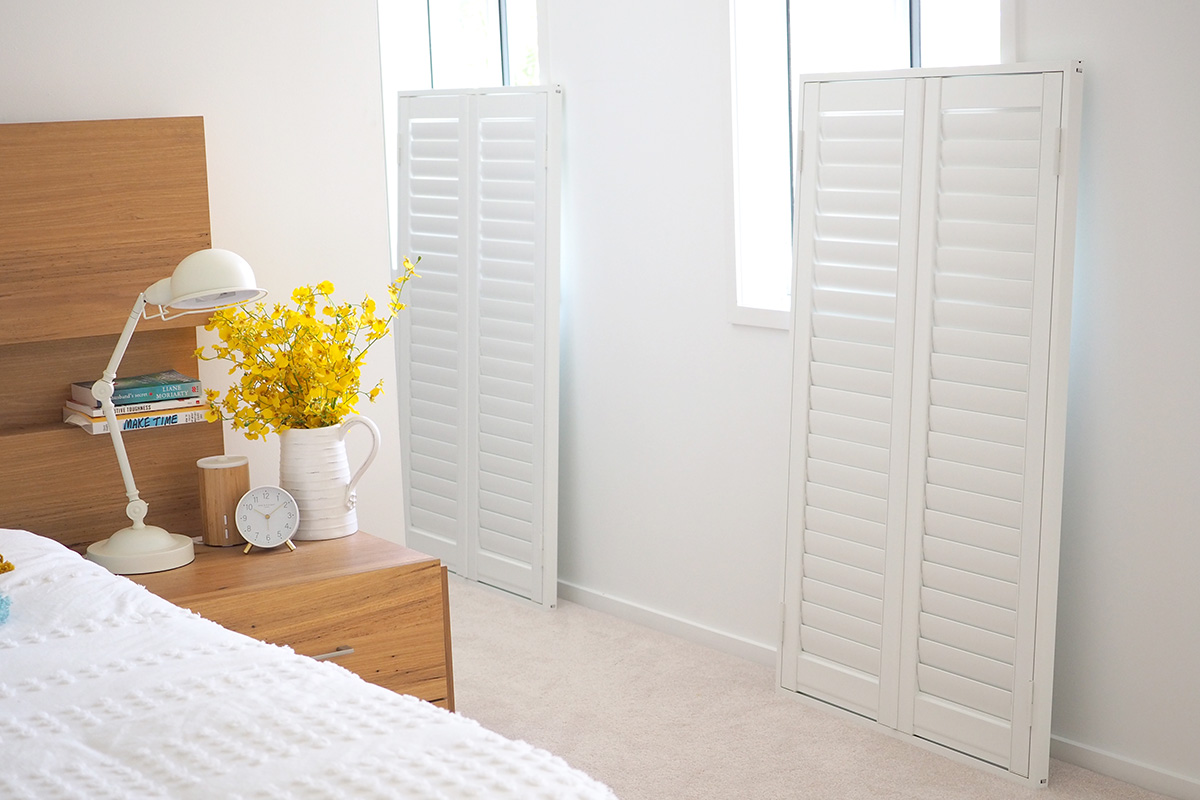 Before installing the new shutters, I took the opportunity to give my windows and windowsills a really good clean – to be honest, the cleaning probably took longer than the installation – LOL! I used a non-toxic, plant-based multi-purpose cleaner to get all the dirt and grime out of the sill and surrounds, and then vinegar with a microfibre cloth to clean the glass.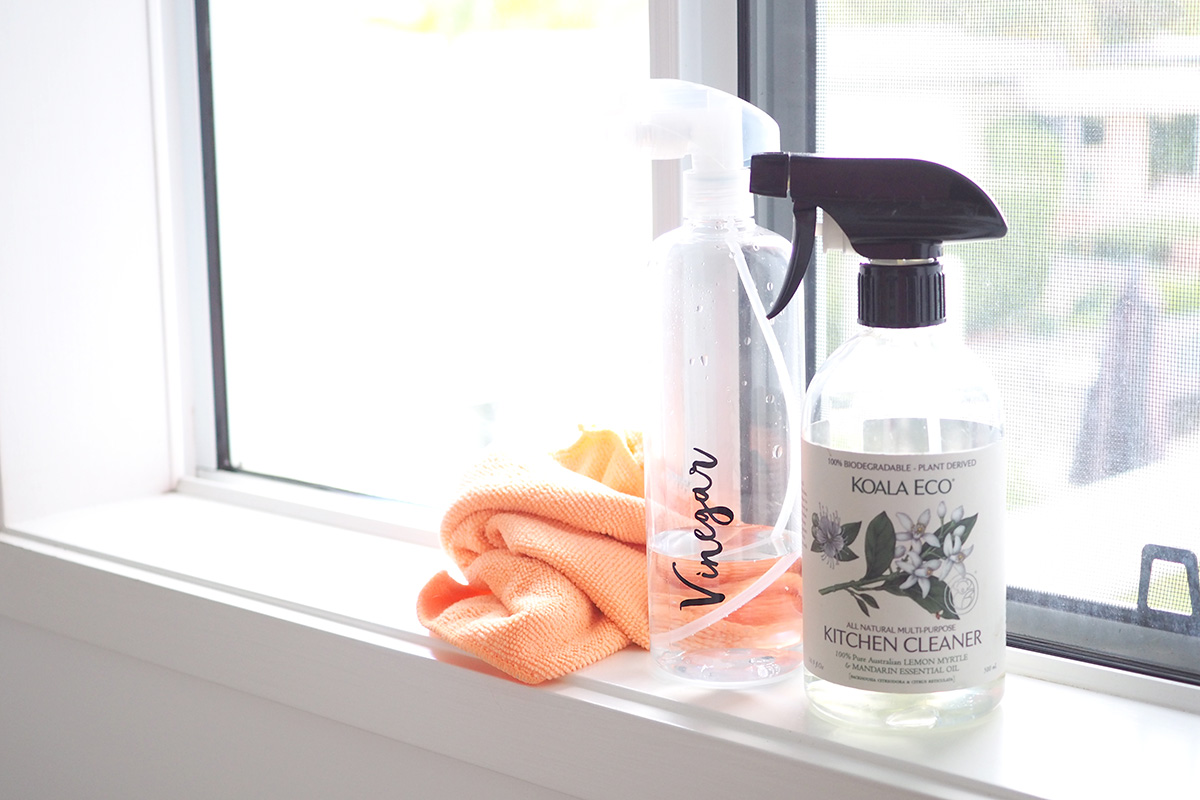 Our windowsills required the frame and shutters to be installed together, so it was a two-person job. My husband and daughter easily installed the blinds though – it literally took them about 10 minutes for each window.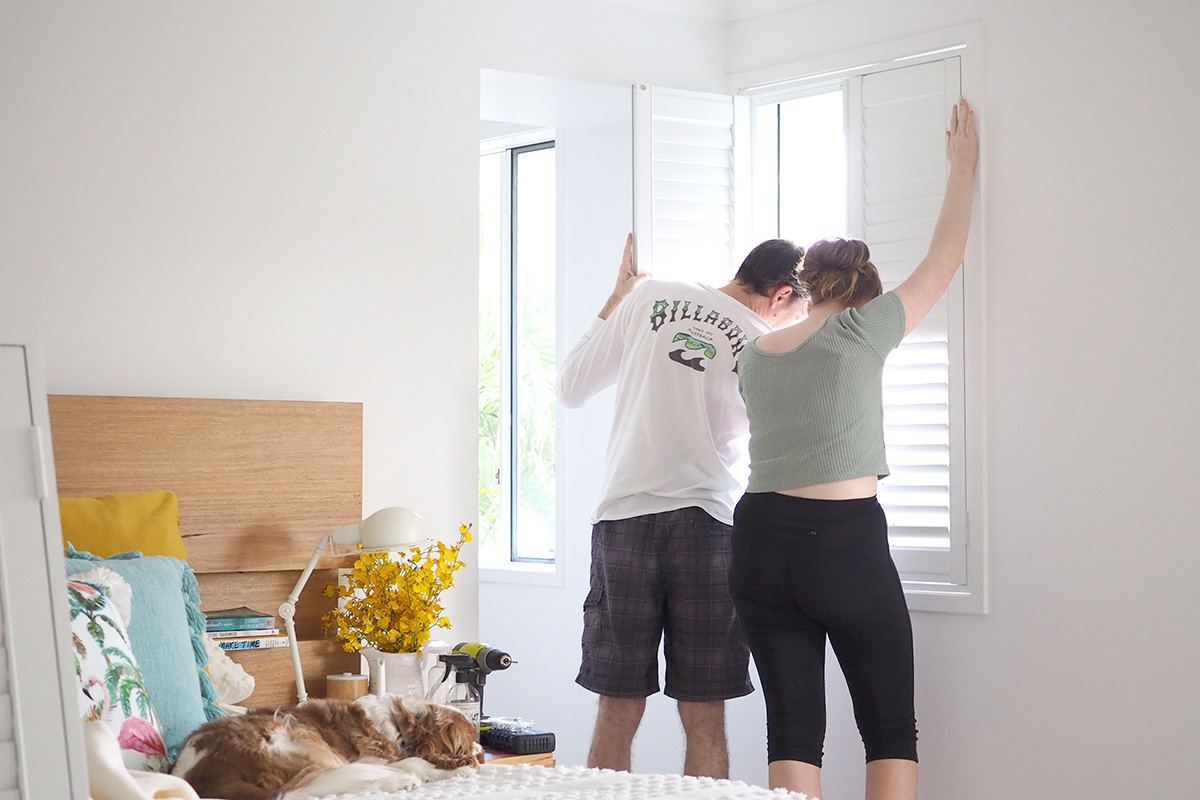 The shutters arrived already assembled in the box, so it was just a matter of slipping each one into the windowsill and drilling the screws into place. Our blinds came a few millimetres smaller than our windowsills, which meant they slotted in perfectly.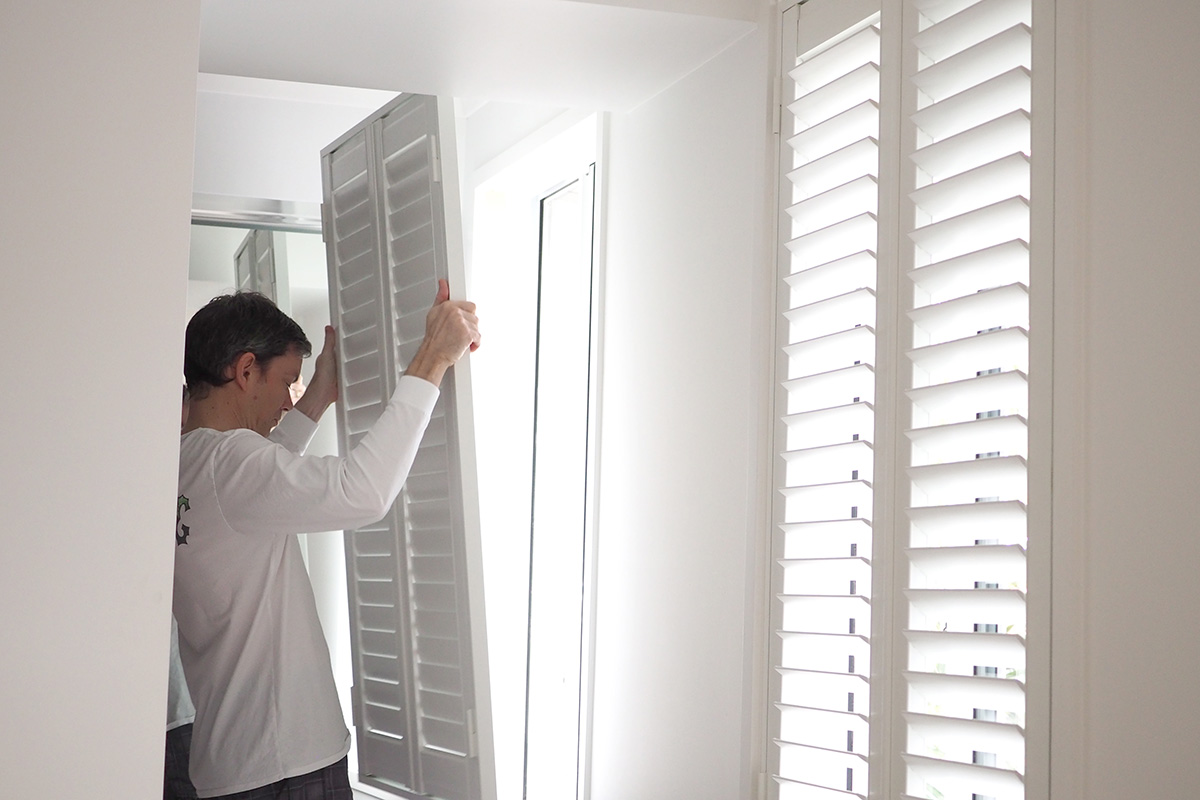 You will need your own screws and drill for this part, but there are detailed instructions for installation available here if you need more guidance.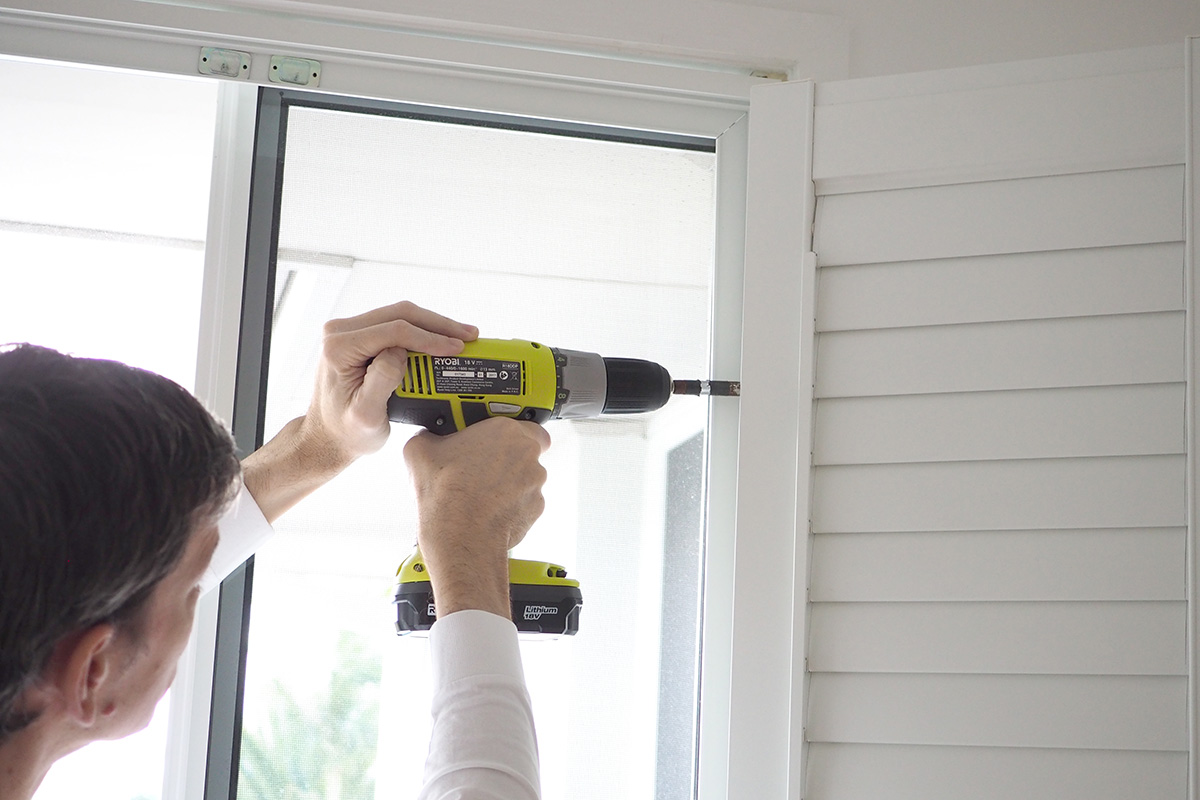 These plantation shutters were so easy to install and much more affordable than the readily available ones I'd seen in the homeware stores – but the quality was still second to none! They come in a range of colours too, but I can't go past classic white window shutters when teamed with crisp white linen.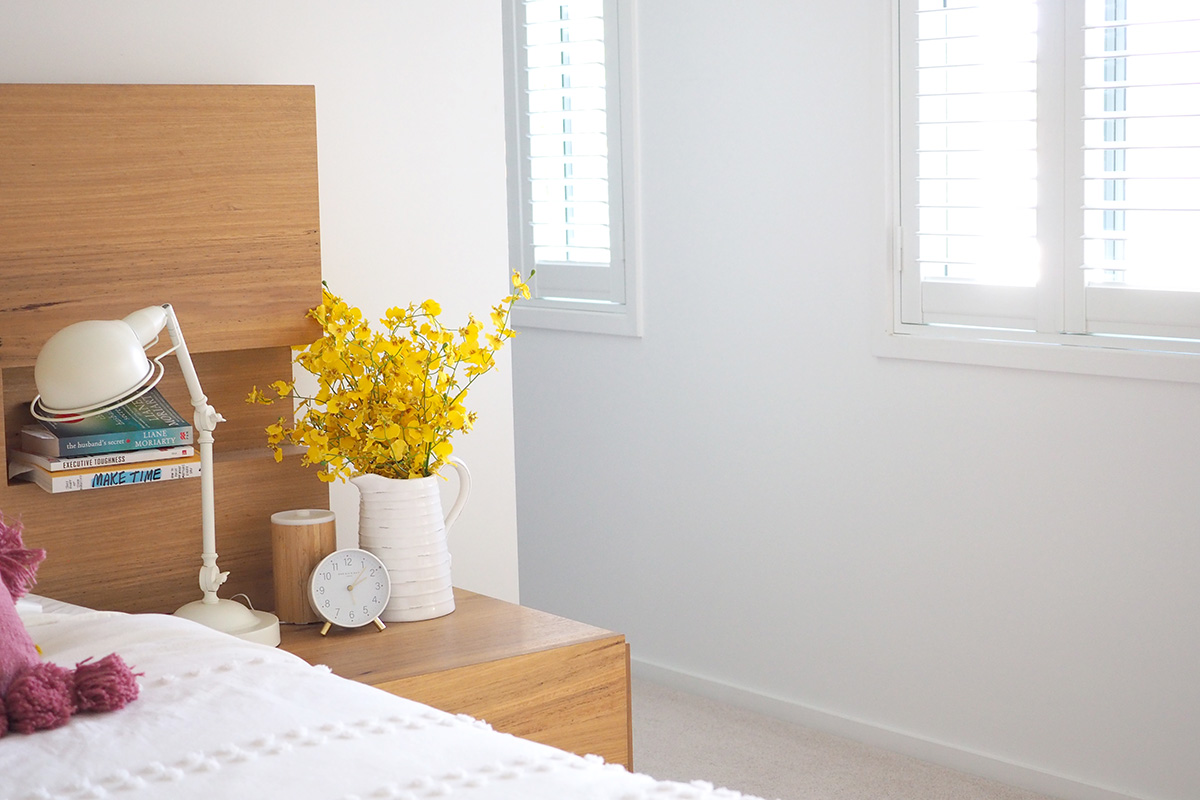 My room looks so much tidier with the plantation shutters, and I love that there are no messy hanging cords! The shutters would be especially great in a nursery or young child's room because there are no cords that need securing, plus when closed, they block the light out much better than my old blinds did.
They're not black out blinds, but it is much darker… until I open them up that is, and let the glorious light pour back in!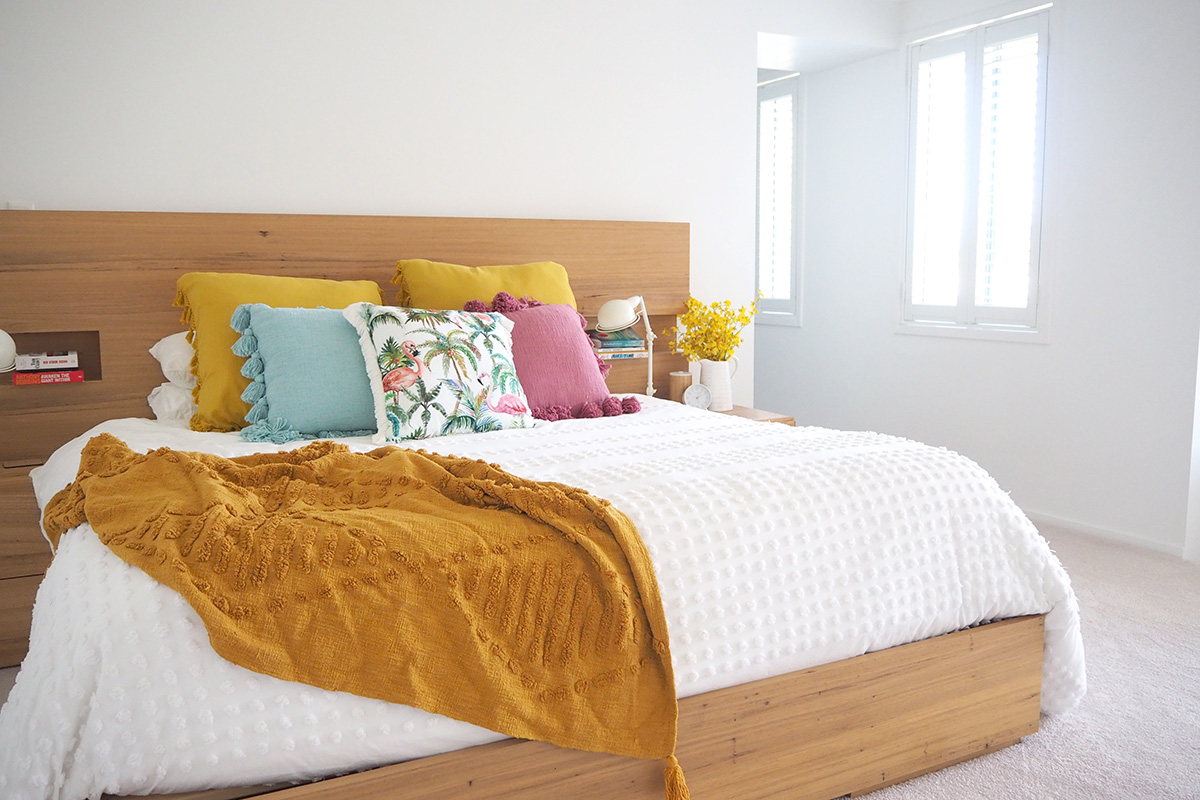 In addition to looking fab, these shutters are also much easier to clean than curtains – which is great when you have a family that suffer from dust-mite allergies and skin conditions like mine do. Whilst cleaning the plantation shutters is easy, I do also like to use a track cleaner for getting the hard to reach areas around the windows.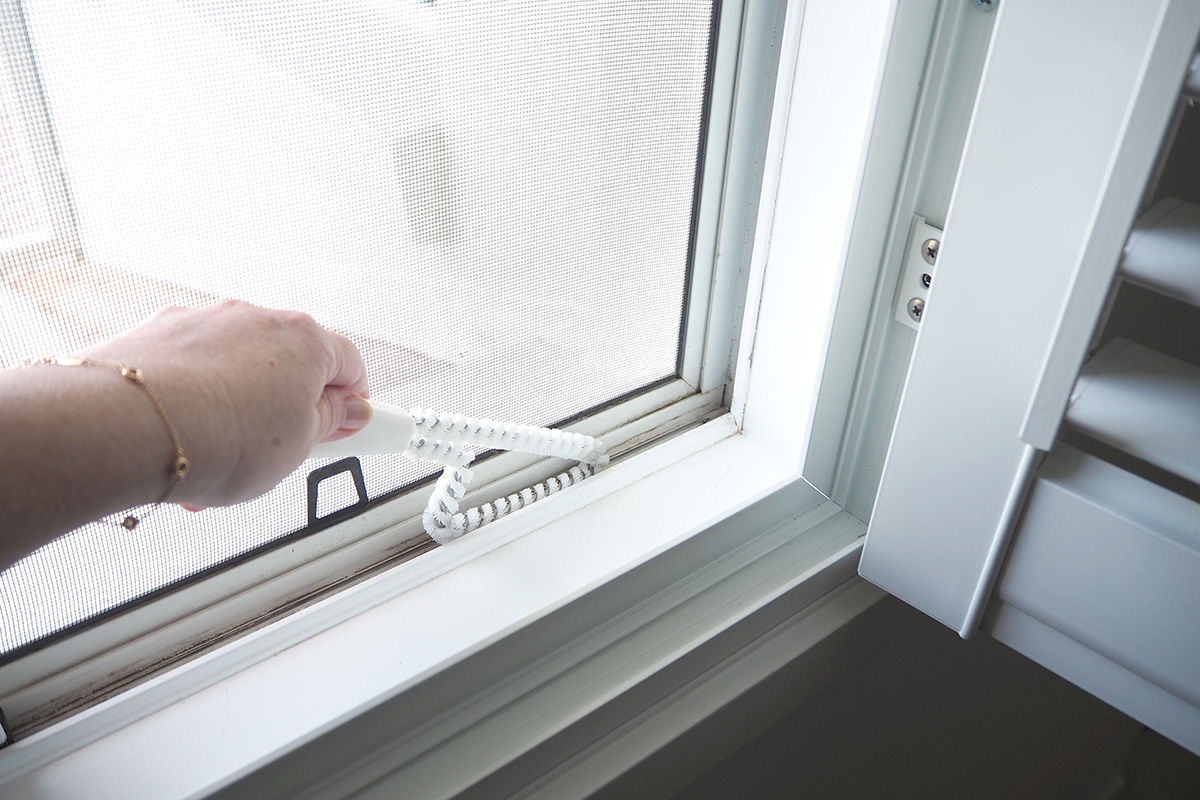 I was so excited by how fancy and fresh the shutters made my room look, that I was inspired to redecorate my room to match! On the weekend I got my old blue doona cover out of the top of my storage – which is a lovely warm colour for winter – and I decorated it with cushions from our new collection.
You can view all our NEW range of cushions here.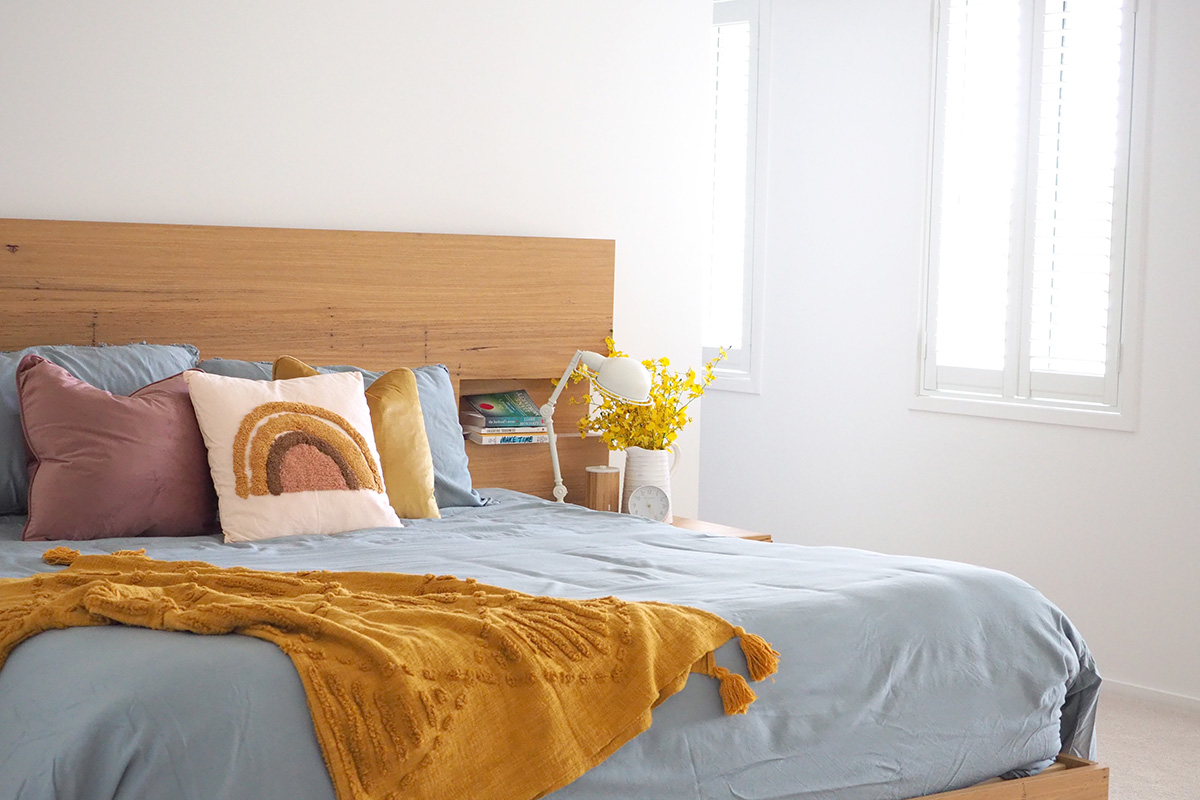 If you decide to give Half Price Blinds a go but are still nervous about the DIY side of it (I know I was!), they offer a lot of support. There's support available via their Facebook page, you can call their 100% Australian customer support team, or there's heaps of online resources to check out like these tips for How To Install Blinds Yourself. My husband and I are not the handiest of people, and honestly, we found the whole process really easy (I should say my hubby found it easy – I can't really take any credit for the actual installation process as I was taking the photos – LOL!).
WHAT COLOUR PLANTATION SHUTTERS WOULD YOU CHOOSE?
---
Pin this image below to Pinterest!