So many people I know have an excess of cardboard boxes, whether it be from storing them in the garage, having too many to fit in the recycling bin or just hanging on to them for future use. I've put together a list of creative ways to reuse those spare cardboard boxes, from genius storage solutions to projects for the kids. If you don't have any cardboard boxes laying around you'll be wanting to run out and pick some up to create one of the awesome ideas on this list!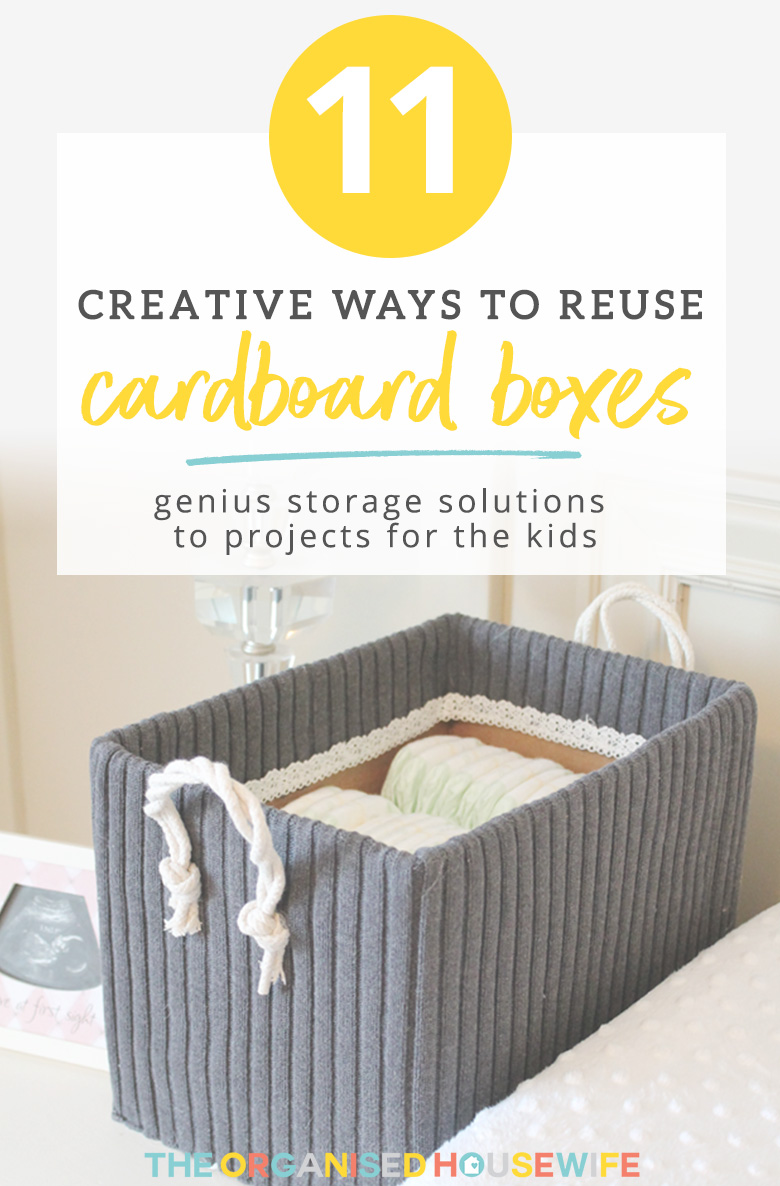 DIY PAINT PALETTE
Use a piece of cardboard box and some bottle caps to create this gorgeous little paint palette – perfect for your little Picasso's! If you don't have a collection of bottle caps, you could just plop the paint right onto the cardboard.
See how to make this DIY Paint Palette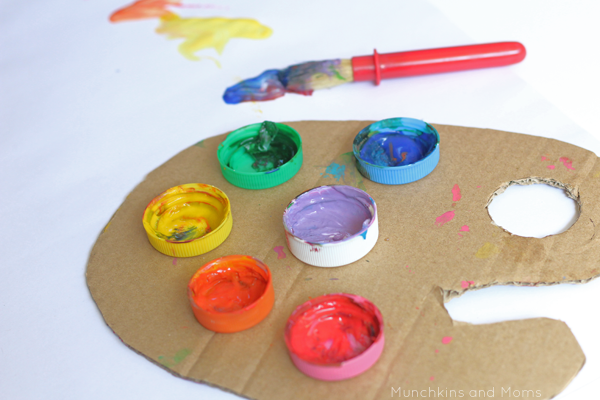 MAGAZINE HOLDER
Don't throw away those empty cereal boxes! Instead, turn them into a lovely magazine, file or homework holder with this simple trick
See how to make these cereal box magazine holders here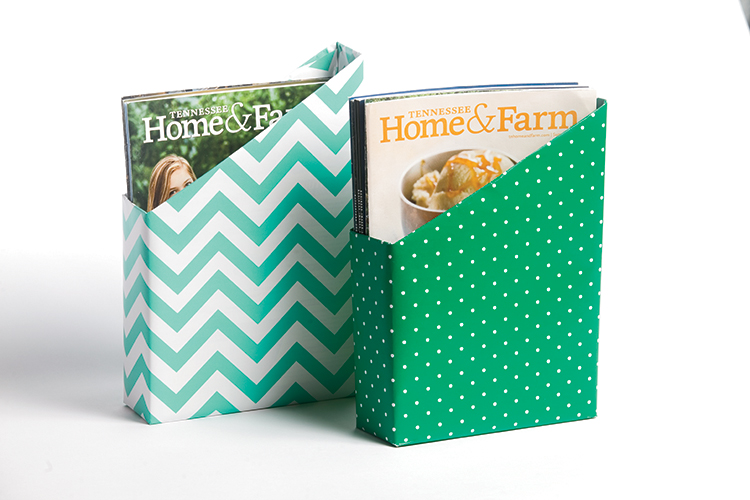 CAT SCRATCHER
Your cat will love you forever when you make this awesome DIY cardboard cat scratcher for them! This is super easy to make and may even save your furniture from being shredded.
Learn how to make this DIY Cat Scratcher here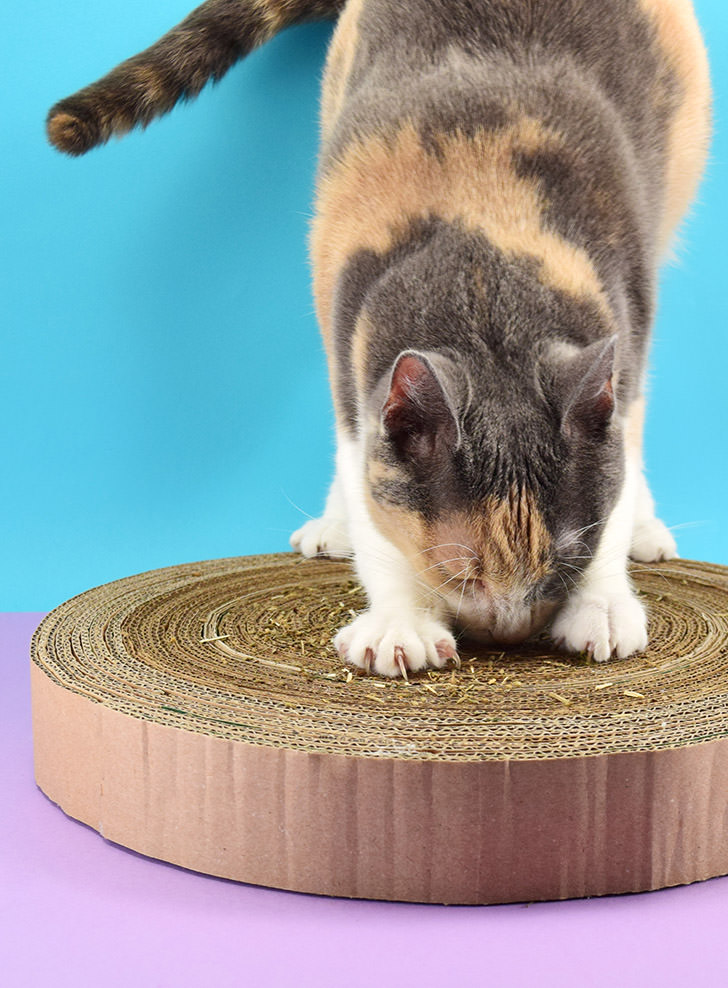 DIY SHOE RACK
This DIY cardboard box shoe rack is a fantastic space saver. It is durable, easy to make and a fantastic DIY project to help clean up your hallway, wardrobe or garage.
Learn how to make this DIY Shoe Rack here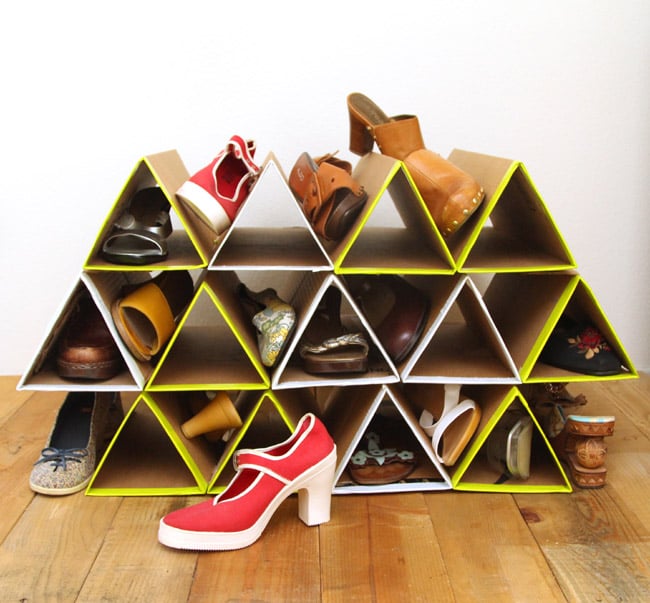 CARDBOARD PAINTING
A great way to use up those old boxes while also letting the kids get crafty. Place your cardboard box open on the ground outside with some paper plates of paint and let your little one get messy!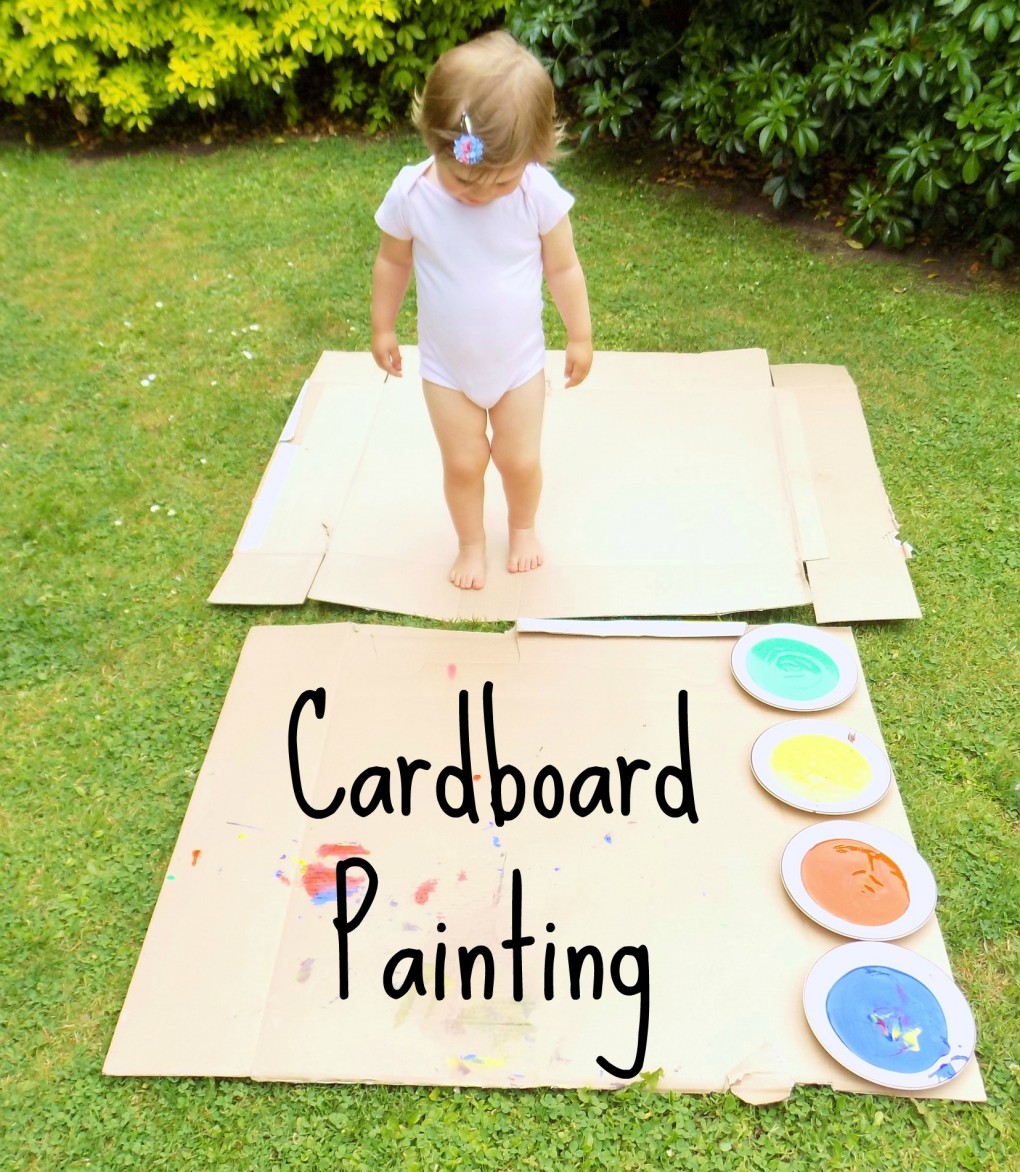 Image source: Outdoor Cardboard Painting
DIY SHADOW BOX
This DIY Shadow box is a creative way to personalise your money box. Instead of the old piggy bank, you can make this money box for yourself, or it would make a perfect personalised gift!
Learn how to make this DIY Cardboard Box Shadow Box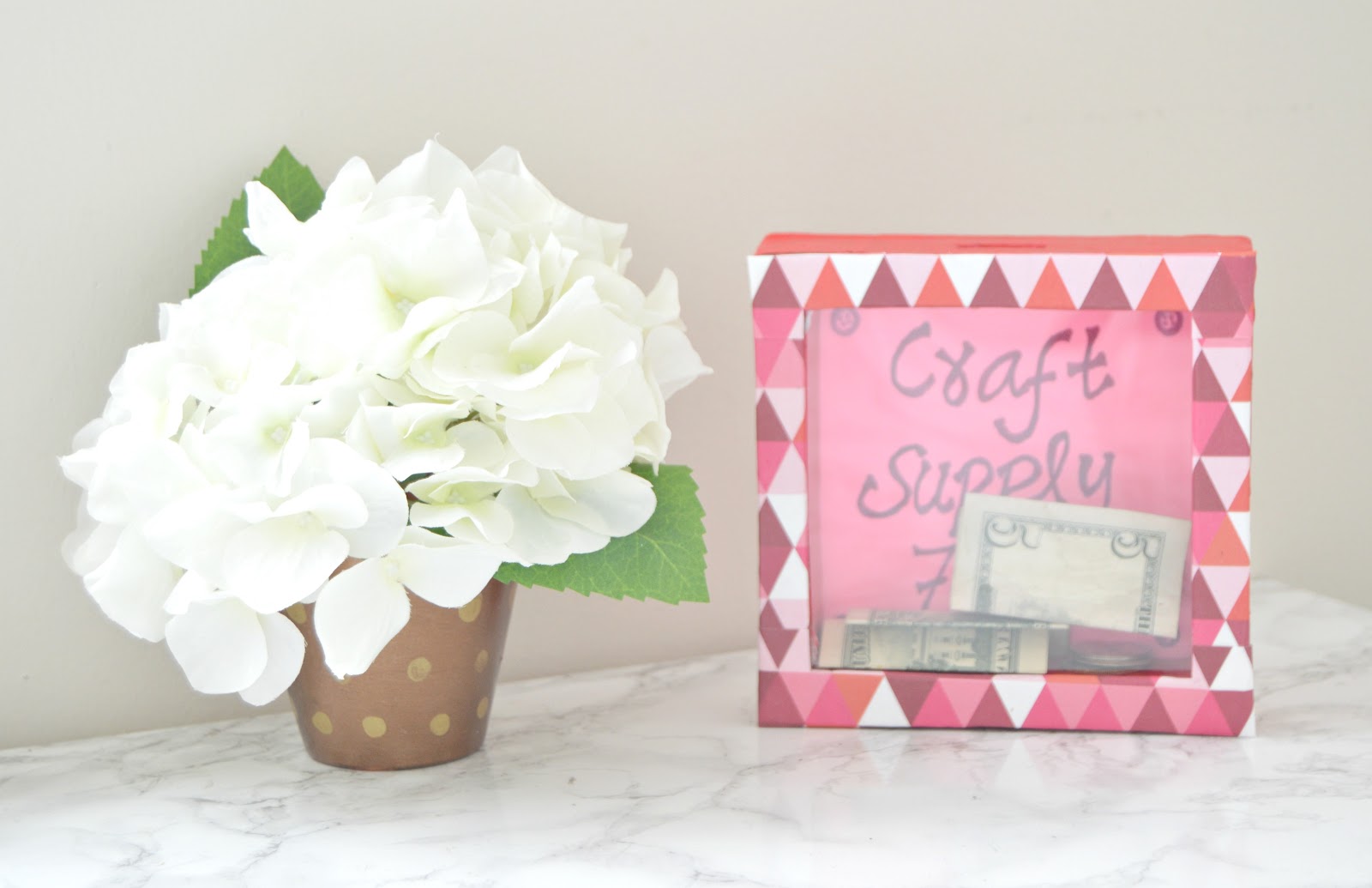 DIY TABLETOP FOOSBALL GAME
Perfect for the school holidays, this DIY foosball game is made entirely out of recyclable items and is a great project for the kids.
Full tutorial for this DIY Tabletop Foosball game here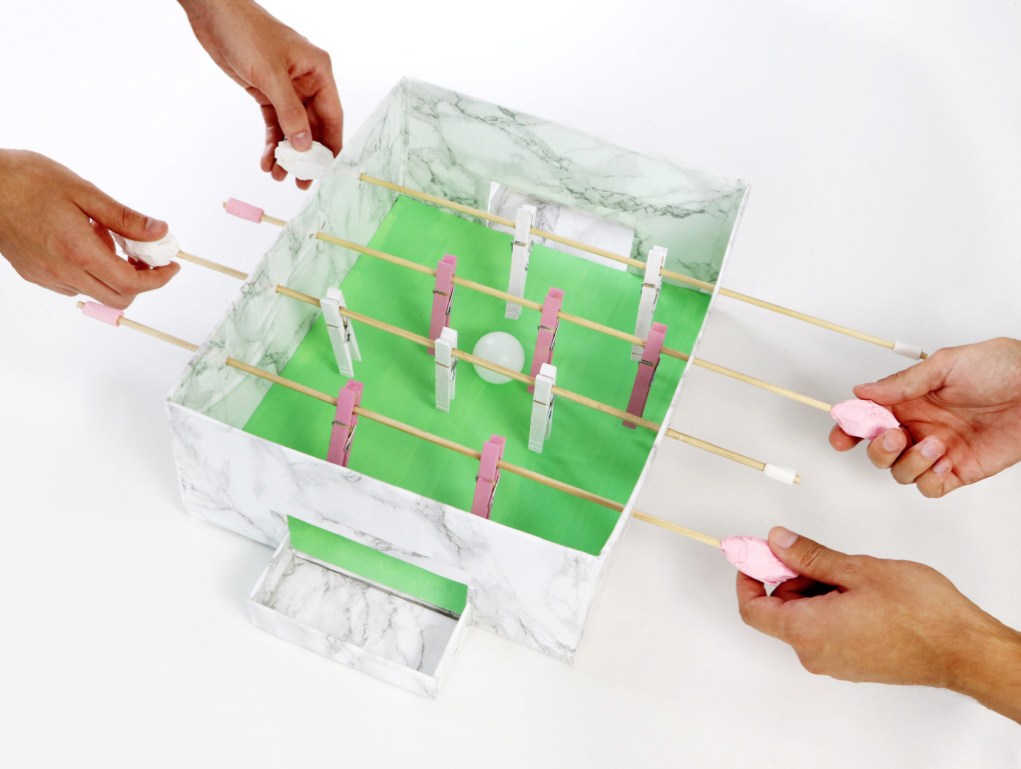 DIY CHARGING STATION
Upcycle that old show box sitting in the cupboard to make this pretty charging station. Perfect for hiding all those wires and adding a decorative touch to any room.
Learn how to make this DIY charging station via Momtails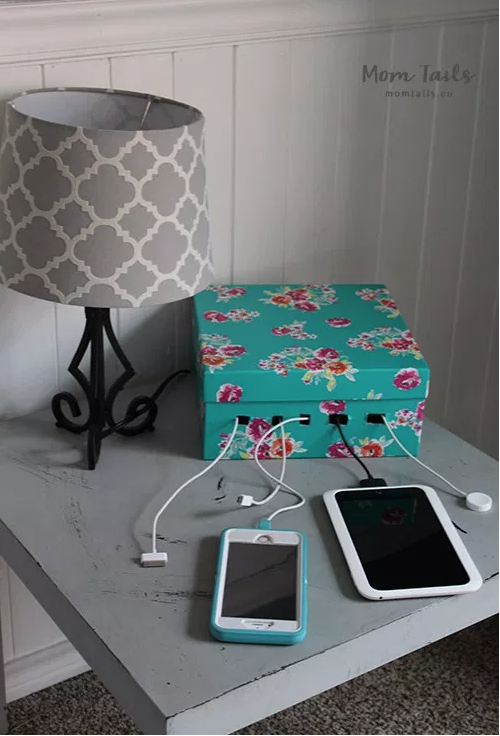 EASY BABY DOLL BEDS
Perfect for little mummies, these easy baby doll beds can be made from a shoe box or any small cardboard box you may have spare.
Get started on these easy baby doll beds here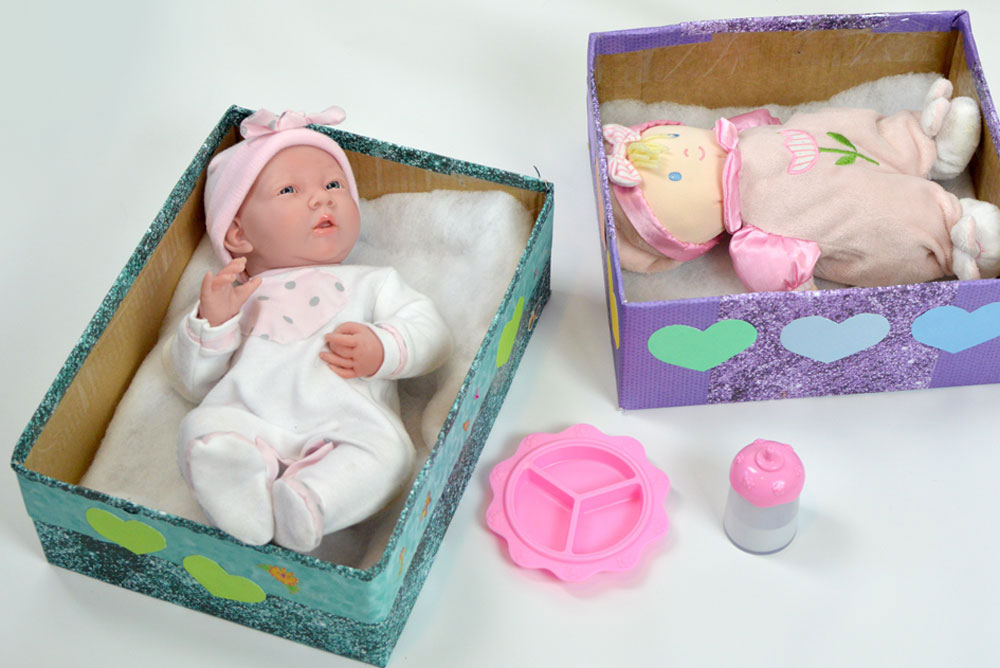 CARDBOARD STORAGE BOX
Would you believe this gorgeous storage box is made from a cardboard box? This would be perfect for storing so many things – diapers, toilet rolls, colouring books, toys.. the list goes on!
Tutorial on how to make this gorgeous cardboard storage box here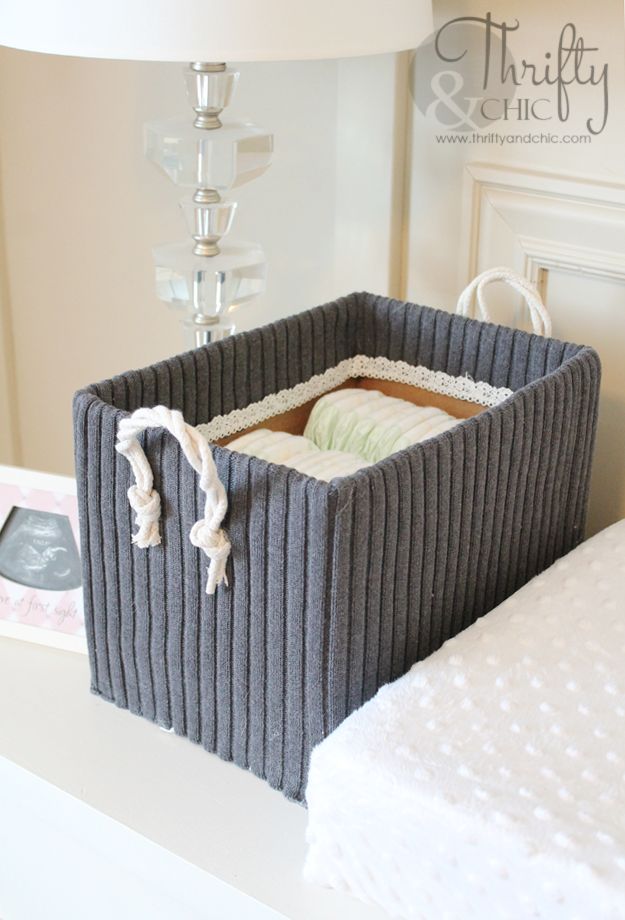 SUPER SIMPLE TOY CAR GARAGE
Some toys are so expensive and eventually may just end up ignored in the corner. Instead, use a cardboard box to make this awesome toy car garage.
Learn how to make this Cardboard Box toy car garage here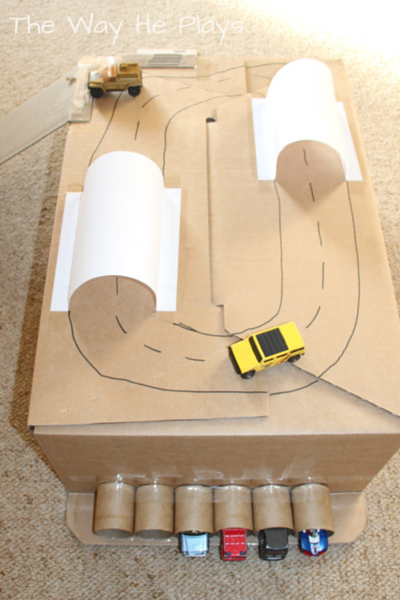 DRAW DIVIDERS
These drawer dividers are perfect for organising a number of drawers, from your sock drawer to keeping your stationary organised in your desk drawer!
See how to make these Cardboard Box Drawer Dividers here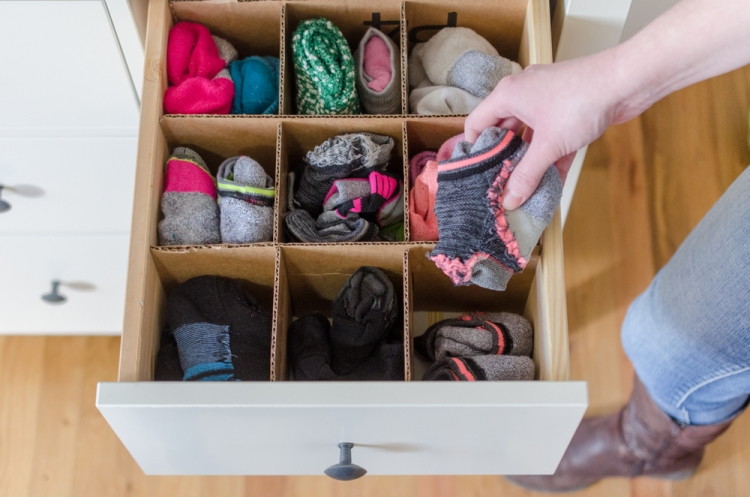 What have you made from a cardboard box?