Depending on where you live and how you wash your clothes, the linen cupboard can become a little musty and your bedsheets, towels, etc. can stop smelling fresh. A reader asked me how to fix this recently and thought you may like this quick tip. Linen Cupboard Deodoriser will help to eliminate the musty smell.
Kat I need your help with my linen cupboard. I always make sure anything that goes into the linen cupboard is totally dry, so what is that musty smell? Is it because the cupboard stays shut for long periods of time? Too many things in the cupboard? Is it coming from the cavity inside the ceiling? I don't keep food in there. I do keep picnic plates,cups,bowls in there, and party paraphernalia also. – Anna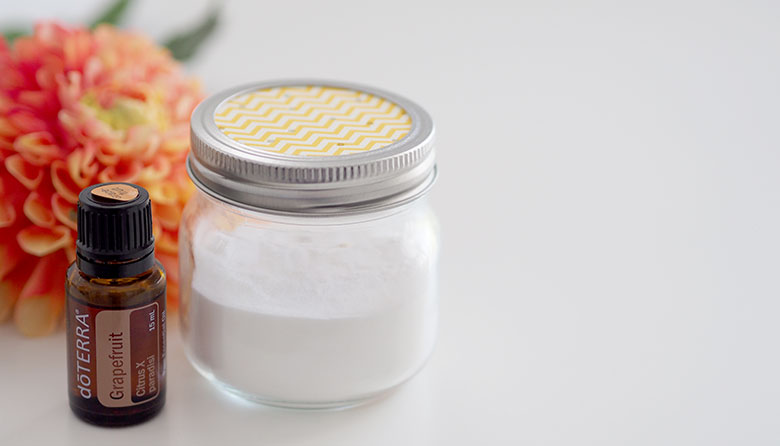 Simply fill a little mason jar with baking soda and add a few drops of your favourite essential oil. The baking powder is known for it's deodorising and neutralising properties. This can also be used as a room deodoriser to freshen up any room…. bathroom, bedroom, wardrobes, etc.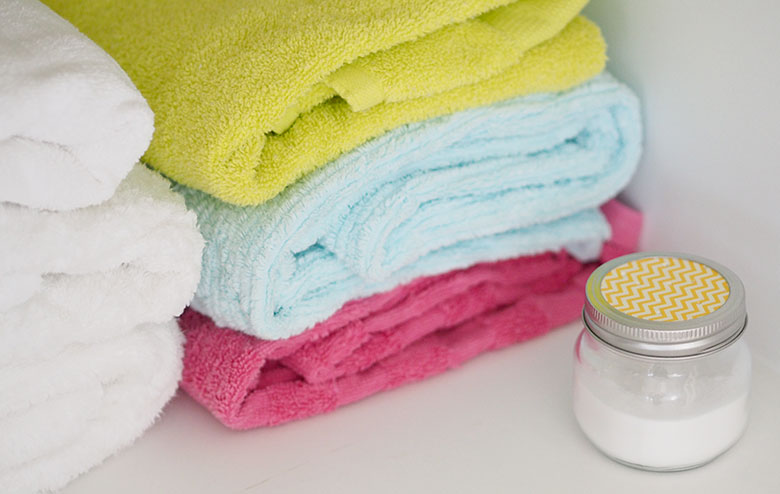 BAKING SODA – helps neutralise odours around the home and in the fridge. Baking soda and bicarbonate of soda are different names for the same thing.
ESSENTIAL OIL – in this case, essential oils help to refresh the air to give a pleasant smell. However, there are many more benefits than just making your home smell nice (read more here). Join my Facebook group The Organised Housewife – Essential Oils.
STORAGE – Use a mason jar with a canning lid and replace the metal insert with cardboard. Cut the cardboard (or thick paper) to size and add a few holes. I'm using a jar that I found at a local dollar store.
When you notice the scent starting to fade, give the jar a little shake to reactivate the oils and baking soda again. Replace after 3 months.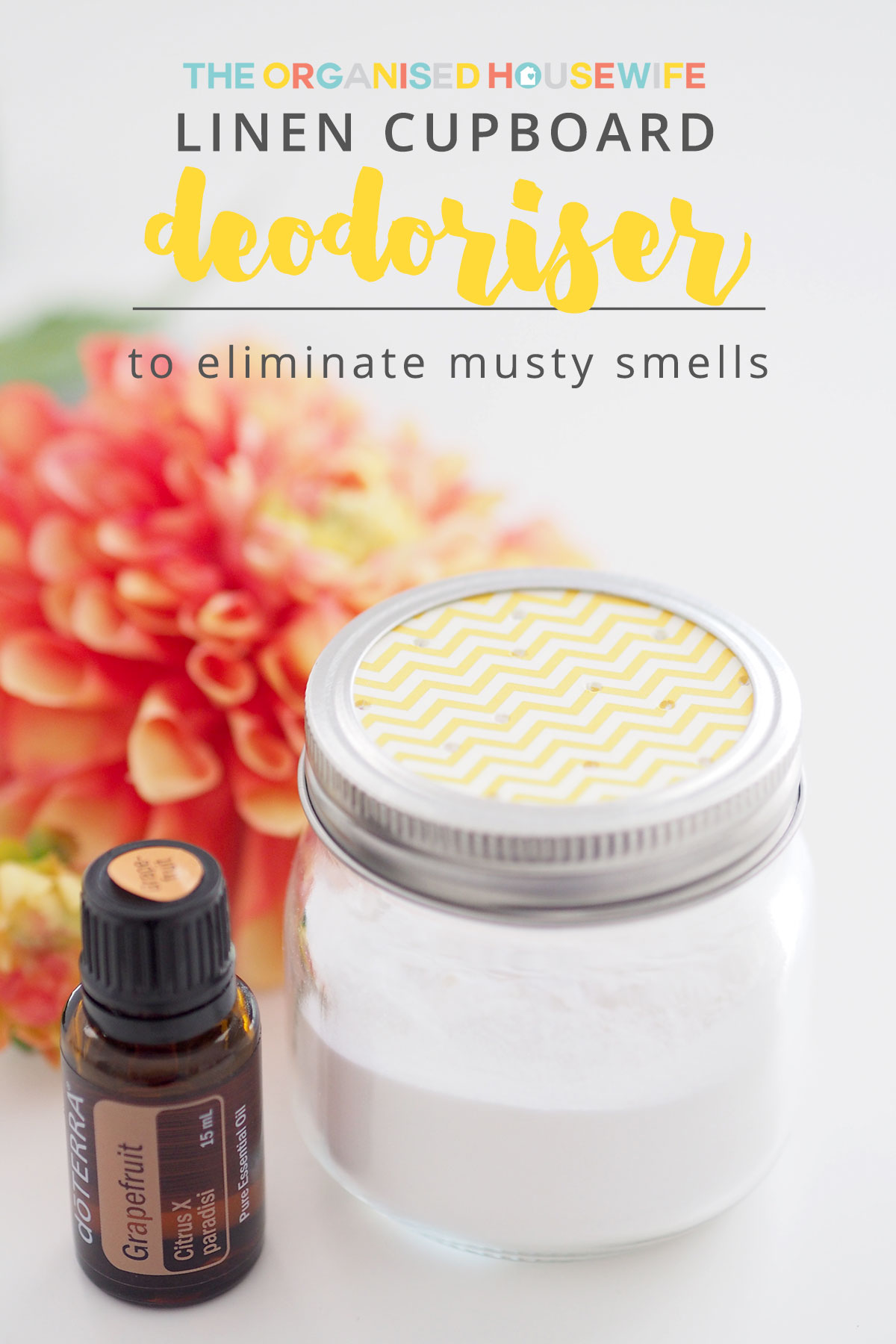 Do you have troubles with your linen cupboard?