Make this DIY Front Loader Washing Machine Spray Cleaner. Help clean and prevent soap scum, mould and bacteria in your front loader washing machine, with this spray cleaner that you can make yourself at home from natural non-toxic ingredients.
Sometimes I miss my old top loader washing machine, I think I preferred it more, it was so much easier to keep clean. But I do like that I can store things on top of my front loader and it sits nicely side by side with my dryer. Front loader washing machines can become quite gross very quickly, as moisture and soap scum often builds up in them, making them a breeding ground for mould and bacteria. I find the seal on front loader washing machines in particular needs regular attention. Have you looking inside the seal on your front loader recently? You might be in for a nasty shock! As well a doing a thorough monthly deep clean of my front loader, I now give my washing machine a quick clean each day with my DIY Washing Machine Spray Cleaner that I make myself.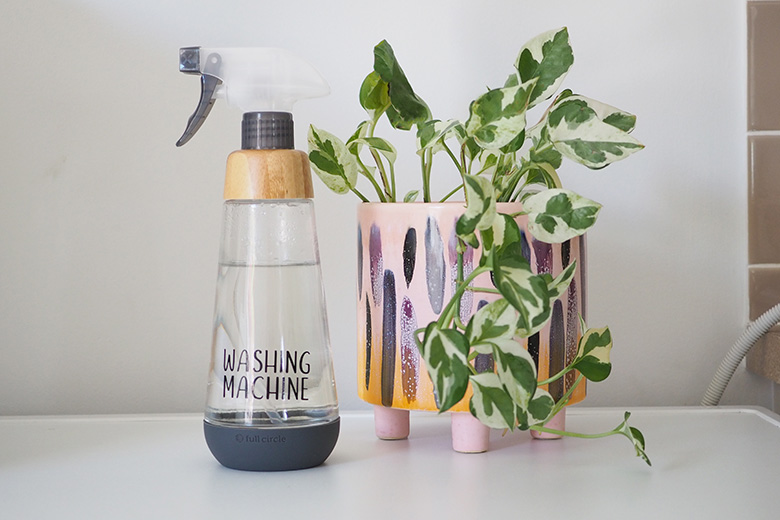 THE INGREDIENTS I USE IN MY NATURAL DIY FRONT LOADER CLEANER
This is my natural DIY Washing Machine Cleaner; it's really easy to make with only a couple of ingredients. I love that this recipe uses all natural ingredients, that are effective for dealing with mould and bacteria. Plus there is nothing that could harm your clothes in anyway.
SPRAY BOTTLE – With a really good trigger spray. I now have glass spray bottles available at Organised HQ. Available to purchase here.
VINEGAR – is non-toxic and harmless, and is also one of the most effective mould killers. Inexpensive and available from the salad dressing aisle at any supermarket.
LEMON EUCALYPTUS ESSENTIAL OIL – has purifying properties and is a powerful natural antiseptic to tackle any nasties. Available to purchase here.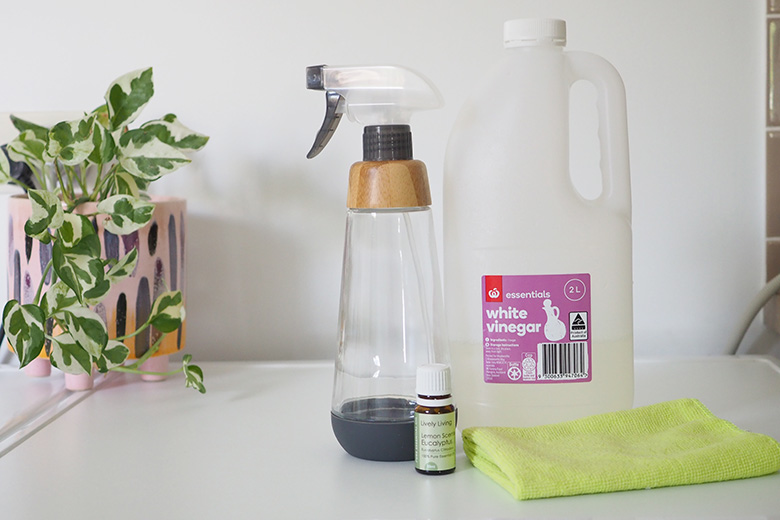 Remember to shake the bottle well before each use just to mix your oil with the water. Once you have finished using your machine for the day, spray thoroughly around the seal and door of the washing machine and then wipe away with a cloth.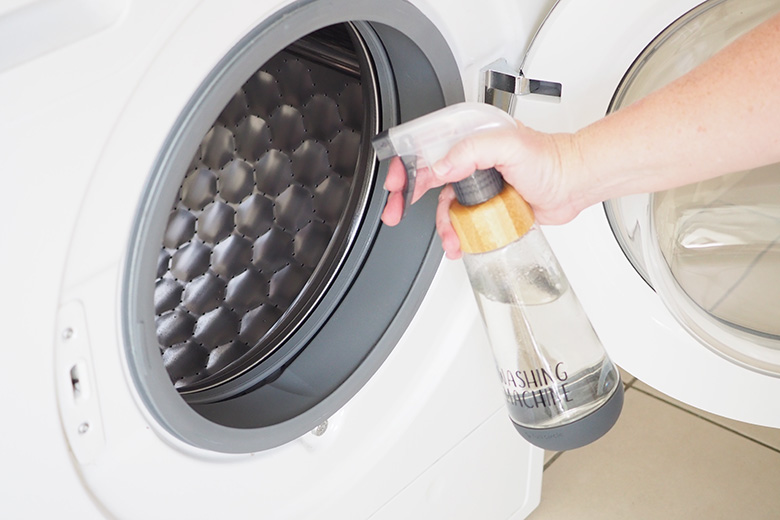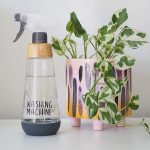 YOU WILL NEED
Spray bottle

2 cups white vinegar

30 drops lemon eucalyptus essential oil
Instructions
Fill spray bottle with vinegar
Add eucalyptus essential oil
Shake bottle
Once a day spray around the seal of your washing machine, then wipe away with a cloth.
HOW TO PREVENT YOUR FRONT LOADER GETTING MOULDY
Quick tips for a super easy way to prevent mould building up in your front loader washing machine. Continue Reading