A new Decluttering task will be published on the blog each Tuesday.  I will share a link to the task on facebook and in the Tuesday Daily Task newsletter (subscribe to newsletter here).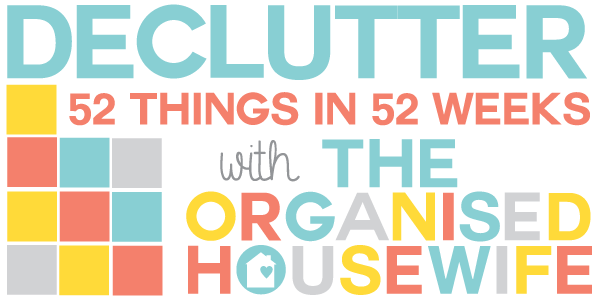 Follow along on instagram with hashtag #declutter52
View previous Decluttering Challenge Tasks here
My definition of purge – sell, donate, repurpose or throw away items as you see fit


Shoes
We don't wear shoes in our home, so all our shoes are kept together in the garage.  Considering there are 5 of us, 3 being females we are running out of space quickly.  I do need to come up with a better solution but in the meantime I need to go through the whole families shoe collection and purge shoes that no longer fit or won't be worn again (my girls get so picky sometimes).
Re-organising this garage is on my t0-do list.  It's just not working for me, I have a vision for it to function so much better and also a place to store away items we do't use often, freeing up space in the house.  I purchased this rack system many years ago from Howards Storage World.  School shoes are on the kids shelves with their thongs and other shoes in the baskets (from ikea).  I keep all my ballet flats and thongs in the baskets as well.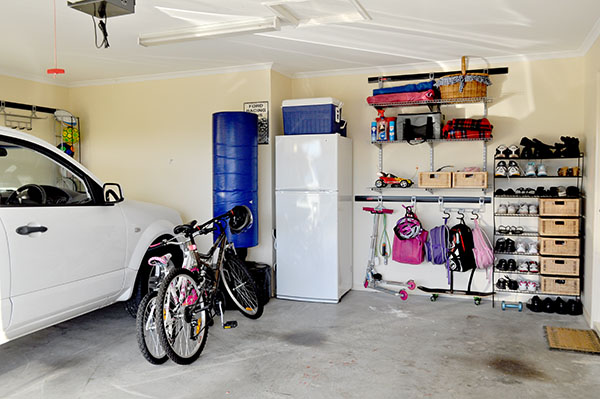 Todays task is to:
Sort through all the shoes in the house, kids, your partners, yours… everybody's!  Purge those that no longer fit and really consider those that have not been worn for some time, do you really need to hold onto them?  Are you not wearing them for a reason, don't like the style or they hurt too much when worn?
How many items have you been able to purge today?
I would like to see a photo of your purge pile on Instagram, use the hashtag #declutter52


WIN A 10 PACK OF PINK LILY SHOE BOXES
**  2 packs to be won **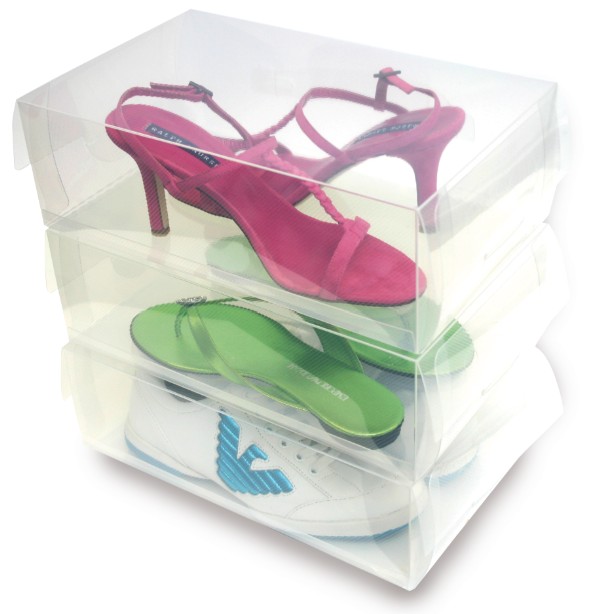 HOW TO ENTER:
Share a photo of your shoe purge pile on Instagram or The Organised Housewife Facebook page
Include the hashtag #declutter52
Tag@theorganisedhousewife if uploading to Instagram
Answer in comments below: Tell me how many shoes you have been able to remove for your collection and how you have purged them (see top of post for purge definition).
GIVEAWAY TERMS AND CONDITIONS
This post/giveaway is run in accordance with my disclosure policy, please read the terms and conditions below
Terms and Conditions:  1. Entries must be made via the commenting system below to qualify, entries on facebook are not valid).  2. Entries close 11.59pm AEST Monday 25h August 2014.  3. One entry per household. 4. This giveaway is a game of skill. The judge's decision is final and no correspondence will be entered into.  5. Each prize pack is valued at $44.00  6. Two winners will be chosen.  7. The winner will be contacted by email, please ensure you leave your email address.  8. If I have not received a reply from the winner within 7 days the prize will be forfeited and awarded to the entry judged to be the next best.  9.  The Organised Housewife will take no responsibility for any delay, loss or damage to prizes sent to winners. 10. All entries must include #declutter52 hashtag and tag organised_house on instagram or share photo directly on The Organised Housewife facebook page.


 Please join the Declutter Challenge, I truly hope that together we can make a difference in your home