A new Decluttering task will be published on the blog each Tuesday.  I will share a link to the task on facebook and in the Tuesday Daily Task newsletter (subscribe to newsletter here).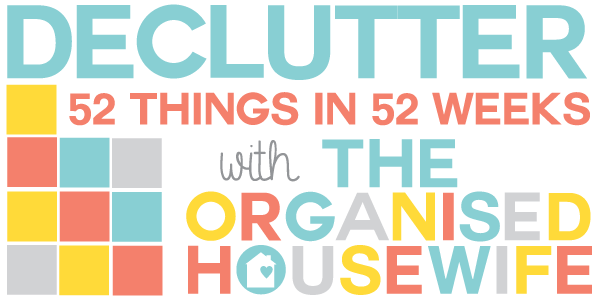 Follow along on instagram with hashtag #declutter52
View previous Decluttering Challenge Tasks here
My definition of purge – sell, donate, repurpose or throw away items as you see fit


Hallway Cupboard
I don't have a hallway cupboard, I really wish I did, this is where I would stock kitchen linens like tableclothes, board games, candles and platters that I don't use often, I think a hallway cupboard would be very handy.  But I know they can become quite messy and a dumping zone for everything 'miscellaneous'.   A friend showed me hers recently (seeking my guidance), it was  filled with books she has not read in years, electrical cables that she has no clue what they belong to and there were VCR tapes (she no longer has a VCR player).  It was a time for a good purge!
Read this post here how Fiona decluttered and organised her Hallway Cupboard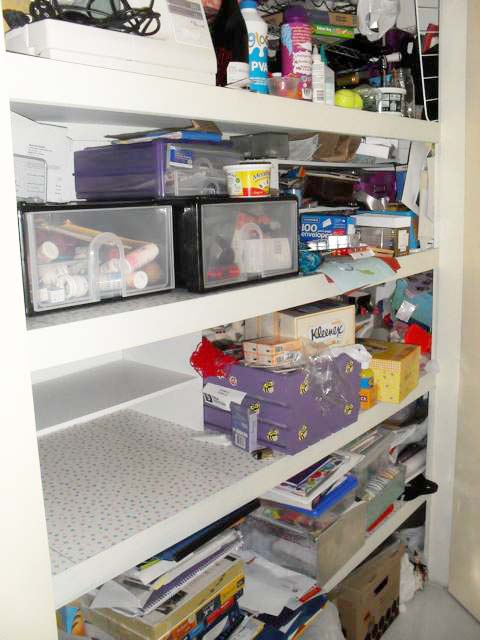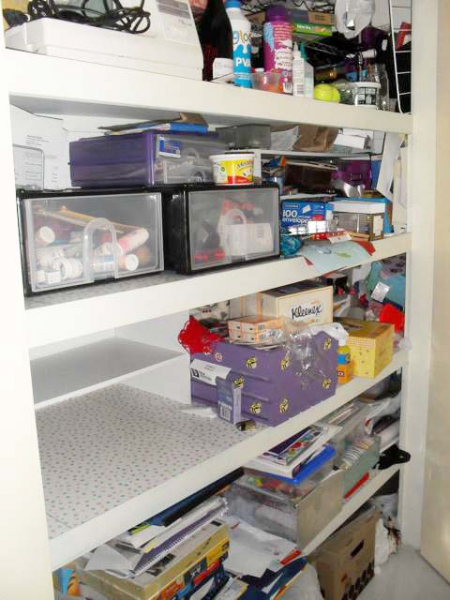 What do you keep in your hallway cupboard?
Todays task is to:
Go through your hallway cupboard, purge any items you no longer need and neatly organise everything else back into the cupboard.
How many items have you been able to purge today?
I would like to see a photo of your purge pile on Instagram, use the hashtag #declutter52

Organising and hiding the ironing pile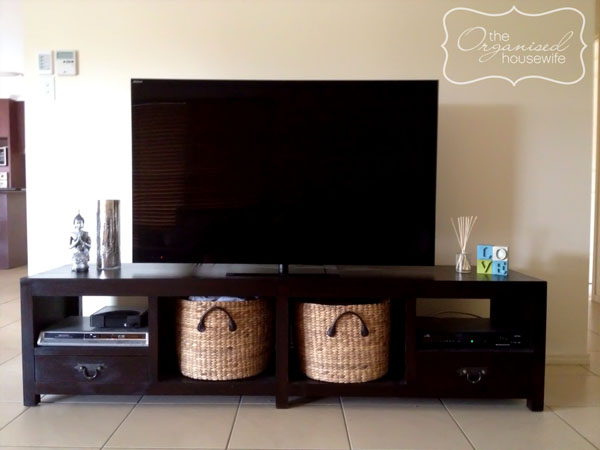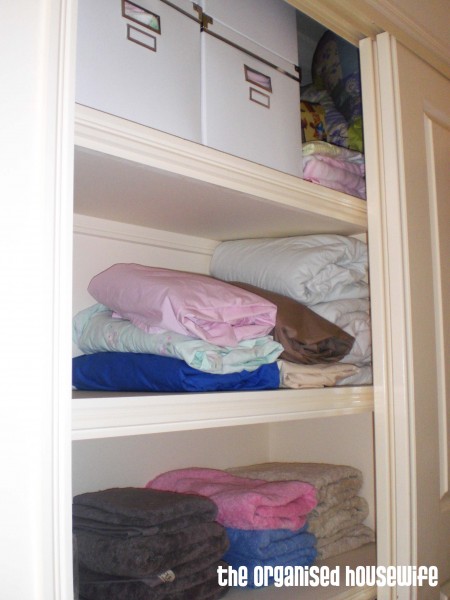 Please join the Declutter Challenge, I truly hope that together we can make a difference in your home