A new Decluttering task will be published on the blog each Tuesday.  I will share a link to the task on facebook and in the Tuesday Daily Task newsletter (subscribe to newsletter here).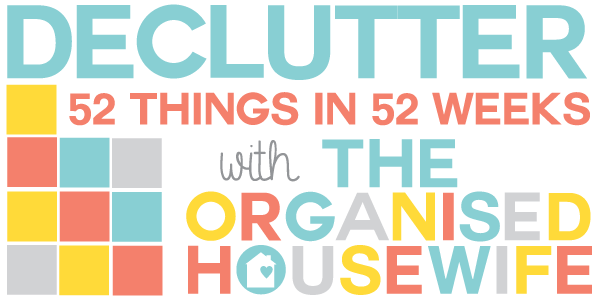 Follow along on instagram with hashtag #declutter52
View previous Decluttering Challenge Tasks here
My definition of purge – sell, donate, repurpose or throw away items as you see fit


Bathroom tools: makeup brushes, razors, combs etc
I chose this task as I have had a large round brush in my bathroom drawers for a good few years now and I have barely used it. The brush is terrible it always snaps my hair and now that my hair is so fine with such new growth I definitely know I won't use it, it's time to purge it.  However, this made me realise, why have I held onto it for so long, no reason really, perhaps I just haven't spent the time to reorganise the drawer and realise it's taking up such valuable storage space until now.  I prefer to only have items in my bathroom that I will use. Read further for bathroom organising tips here.
Todays task is to:
Sort through your bathroom cupboards and purge all old hair brushes, makeup utensils, razors etc.
While you are sorting through your hair brushes if you haven't done so recently, give them a good clean.  Read how to clean and disinfect your hair brush and combs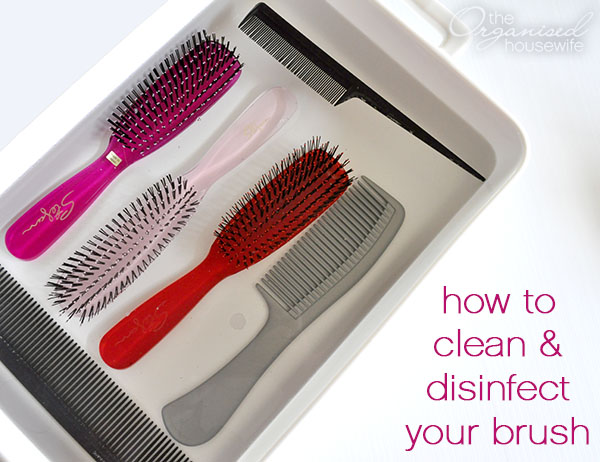 How many items have you been able to purge today?
I would like to see a photo of your purge pile on Instagram, use the hashtag #declutter52

 Please join the Declutter Challenge, I truly hope that together we can make a difference in your home