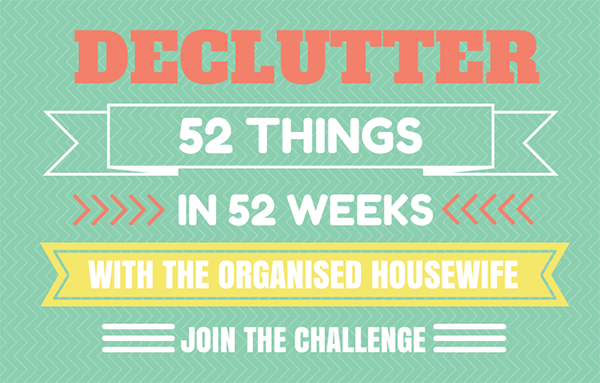 A new Decluttering task will be published on the blog each Tuesday.  I will share a link to the task on facebook and in the Tuesday Daily Task newsletter (subscribe to newsletter here).
Follow along on instagram with hashtag #declutter52
View previous Decluttering Challenge Tasks here
My definition of purge – sell, donate, repurpose or throw away items as you see fit


Recipes
I know a few weeks ago I set the task to declutter books and bookshelves.  This week is a little similar, but one task I get asked about regularly.  What to do with all the old food magazines?  I am known for having a Donna Hay magazine or two lying around, once I have read a magazine I usually rip out the recipes I know I would like to cook and then place the magazine in the recycling.
Todays task is to:
Go through all your magazines, cooking, decorating etc and remove only the pages you would like to keep.  See below for idea on how to store recipes to try.  For decorating and all other magazines create a scrapbook filled with pages for inspiration.
Be sure to visit the blog tomorrow,
I will show you how to organise all your favourite recipes!
What type of magazines do you need to purge?
I would like to see a photo of your purge pile on Instagram, use the hashtag #declutter52

Organising Recipes you want to try
You can read more detail here about how I store and organise all the recipes I want to try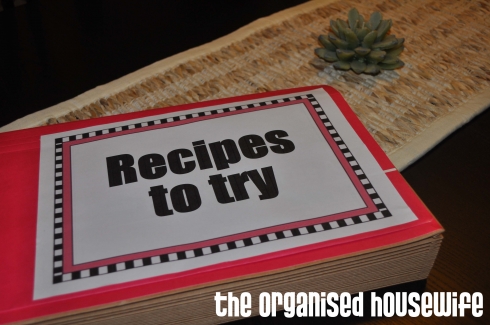 Please join the Declutter Challenge, I truly hope that together we can make a difference in your home