Dust mites can make kids miserable! Do you know how to get rid of dust mites on stuffed animals so kids can breathe a bit easier? 
When my children were young, I had my son and daughter allergy tested and both tests came back positive to an allergy to dust mites.  Dust mite allergy is one of the most common allergies, and I'm sure most people don't realise this could be the reason behind a lot of sinus or hay fever symptoms.  The symptoms presented in each of my children were quite different. My daughter would always rub her eyes which then ended up causing eczema around that area. My son had dark circles under his eyes and a constant running nose, causing fluid in his ears which reduced his ability to hear properly. I was quite shocked when the doctor told me they were both allergic to dust mites as I have always kept the house clean and tidy. 
Dust mites like to hide in the following:
Soft teddies
Doonas/Quilts
Sheet
Mattress
Pillows
Curtains
Carpet
Sheepskin / woollen underlays
Furniture and Clothes
My challenging task was to clean and declutter soft teddies.  This was so sad because my kids were really attached to sleeping/playing with their teddies and stuffed animals. I allowed them to keep one teddy to sleep with, but I needed to wash it every week when I washed their sheets. 
Here is how I washed my kids' stuffed animals and teddies:
I put the teddies and stuffed animals into a lingerie bag.
Add 4-6 drops of tea tree essential oil in a hot wash cycle with my regular detergent.
Reshape them if they have gotten squashed in the wash.
Either hang them by the ears to dry or lay them flat to dry.
Give them a little dry brush to get them looking fluffy again. 
We have kept the teddies which are most special to them and gave the rest to charity. Not all charities will take used stuffed toys so if they are in good condition, you can always take them to a women's shelter for the kids. 
What do you do with the excess of kids stuffed animals at home?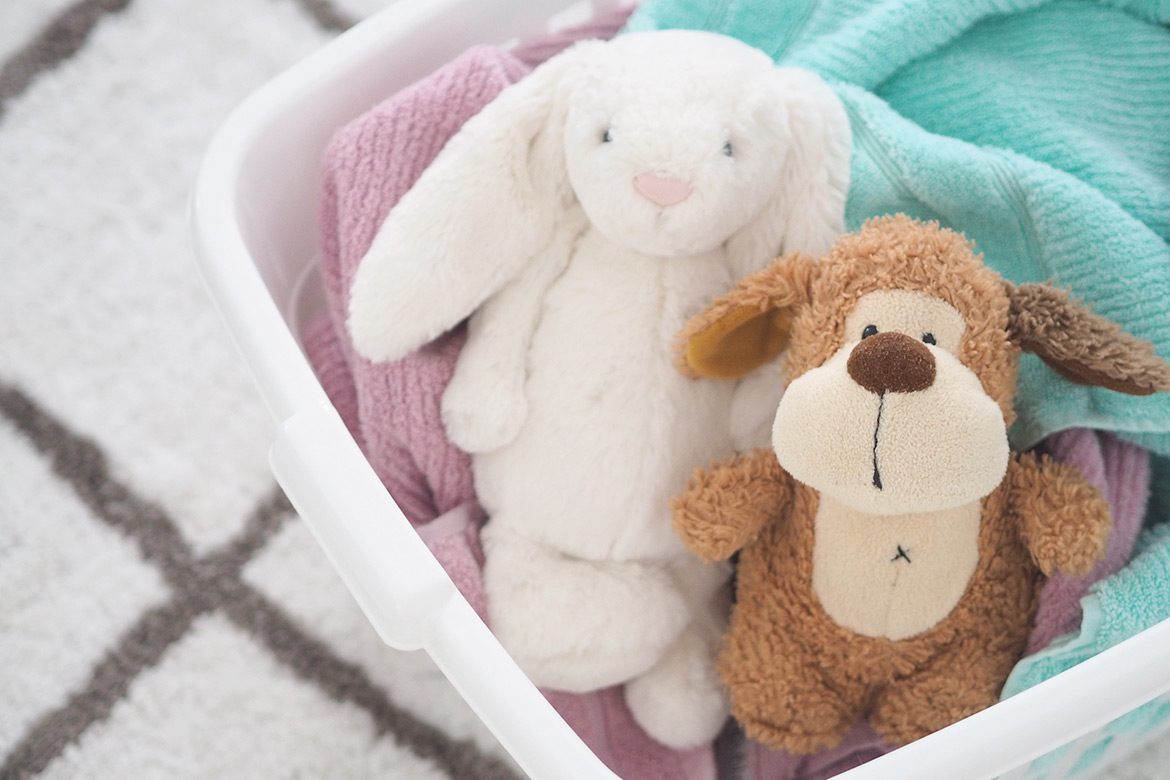 Dusting isn't one of my favourite cleaning tasks but it's now the kids are older because there aren't toys around the house. I like to keep my benches, tv units and tables clear of 'stuff' so dust doesn't have a chance to build up. If you're looking at re-flooring, hardwood floors or tiles are better than carpet in my experience. I have blinds instead heavy curtains and I air out all our pillows and doonas on a regular basis. A good vacuum with a hepa filter is great for combating dust mites too.
How do you keep on top of dusting at home?
3 HOME HACKS USING SHAVING CREAM
I love a good simple cleaning hack! If you want to tackle a few areas in the home without spending a small fortune, try these 3 home hacks using shaving cream! Continue Reading
KAT'S lunchbox recipe cookbook
50 freezer friendly recipes that make for perfect no-fridge, no-heat lunches ideal for school, work, or even picnics!
The easy to follow recipes with full colour photos, and my how-to guide at the beginning of the book, means both experienced bakers and those a little newer to the kitchen, will have all the help they need.