Join me in a week of decluttering. Please comment below if your able to part with today's suggestion, I would love to hear from you. Are you following the Declutter 52 things in 52 weeks challenge, more info HERE, it's never to late to start!
#21 Shoes you can't walk in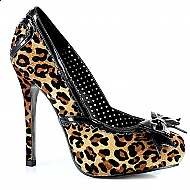 Do you have a pair of shoes you have been keeping since your youth?  You wore them on those nights before children when you spent friday nights out on the town till all hours.  Take a few moment to have a look through your shoe collection, today only (we will come back to decluttering more shoes at a later date):
remove the shoes you know hurt when you walk therefore you don't want to wear again.
consider, can you see yourself wearing these shoes again?
The shoes pictures are from a lovely friend of mine's online store Shoe Candy. 
How to organise the rest of your shoes?
Clear Benji Boxes – are brilliant
50% off for all The Organised Housewife Readers, see more details below
1. Because they look great in my IKEA expedit unit (yes I am still teasing, full wardrobe posts coming in 2 weeks!!!!)  3 stack nicely fitting into cube with a few books alongside.  (Love my Anthea Turner book, she makes me laugh with her turtle shaped towels).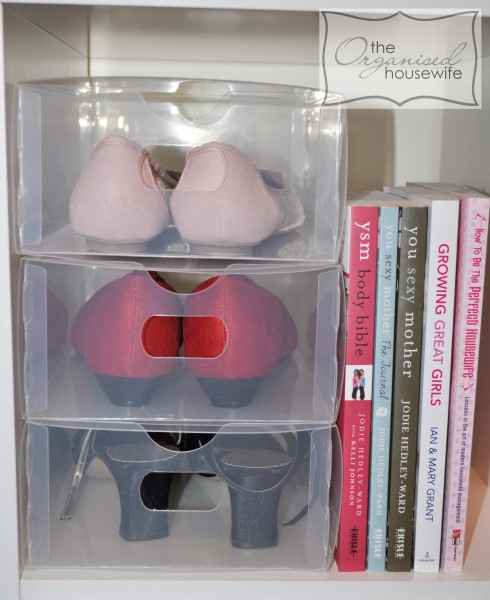 2.  They store shoes very neatly (I had to put these shoes in this box just for the photo, these are a new pair I purchased today, aren't they cute!!)  I keep the shoes that I don't wear often in the Benjibox (such as shoes for weddings and formal occassion), and I keep the rest on a shelf in garage.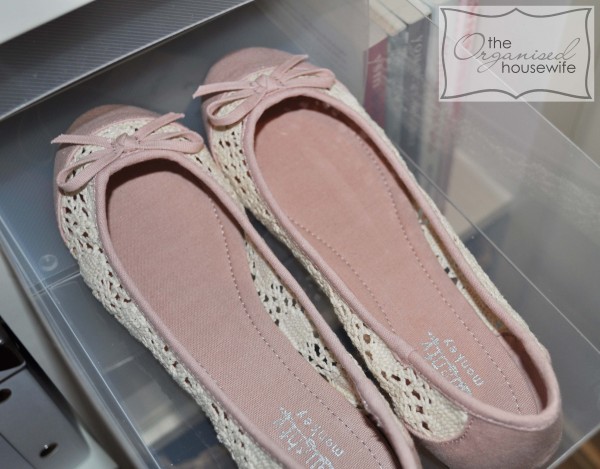 3.  They have anti slip rubber pads to prevent them from sliding when opening the drawer.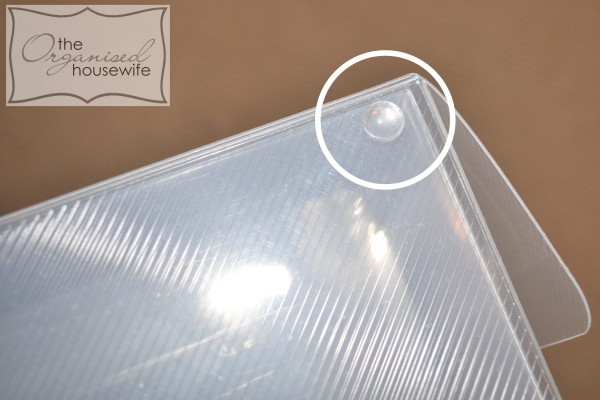 4. Unlike other boxes, these are very easy to use with a simple slide out drawer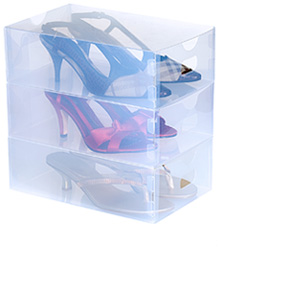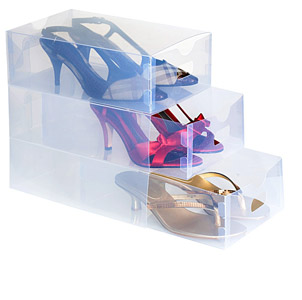 5. Versatile, they can be used for other household items too!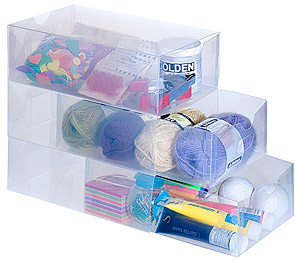 See more information here:
50% off, just for you!
please note this discount is no longer valid.
50% off the 5 pack Benji box clean shoe boxes (Limit 1 pack per customer)  That makes it just $24.90 (50% off the usual price of $49.75).
Coupon Code:  ORGWIFE, enter at checkout
More great specials on the larger packs which you can add to the same order.
Visit www.benjibox.com.au