Please forgive me my day's have been all out recently, yesterday's post was 'Cleaning Tuesday' clearly it was Wednesday, but here I go again, Decluttering on a Thursday instead of Wednesday, will you forgive me?? LOL.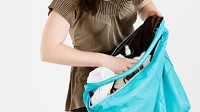 I have posted about decluttering your handbag before, however, I want to repost this, because I have so many new readers (I am not sure if you go through the old posts). But this is something that really needs to be done regularly, so I am sure if you have read this before, it will be a nice reminder again.
Decluttering your handbag
Handbags aren't just a fashion statement, they are perfect for carrying around all our 'stuff', but they are also 1 thing we forget to keep clean and organised.
Do you store way too many extra 'things' in your handbag? Does your phone ring and you can't find it because of all the 'stuff'? Do you loose your keys?? I have more paper clutter in my handbag more than anything – shopping lists, receipts, specials brochures, to-do lists.
So I thought today's challenge be as simple as throw away 5 things cluttering your handbag. But please don't stop at 5 though, if you have 8 or 10 please continue. What do we really need to keep in our handbag, here is my example:
Notebook from Kikki-k, given to me by a lovely friend (image below)
Pen
Keys
Purse
Mobile Phone
Lipbalm
Sunglasses
Waterbottle, as I have been drinking alot of water recently
Ladies product (zippered away, for emergencies)
A fold up bag for shopping at places like Target and Spotlight that are now bag free
+ all things baby if you have a nappy bag.
I keep things like nail files, hand moisturising, anti-bacterial gel, hairties, Panadol, first aide-kit in my car rather than my handbag and use them while sitting at traffic lights.
This is the notepad I have. It fits beautifully in my handbag, with an elastic strap to hold the pen in place. Great for when I am out and need to write something down, like a post idea, phone numbers, to-do list when I get home, many possabilities.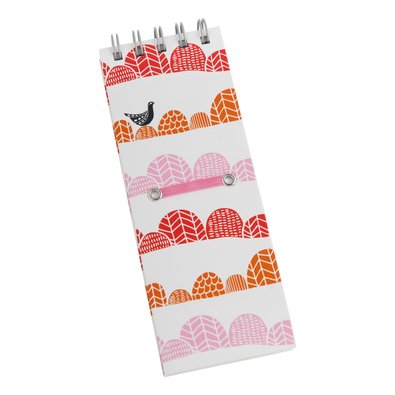 Cherry Chapstick, always found in my bag, car, various drawers around the house, I love it, might have to do a post about it one day 😉