This is a guest post by Christie Burnett from Childhood 101
Given my passion for art as a means for children learning and self-expression, I am often asked which art supplies I recommend as must-haves in a home art cupboard. While we definitely have a few favourites on high rotation, these are my top picks for home art supplies for kids of all ages.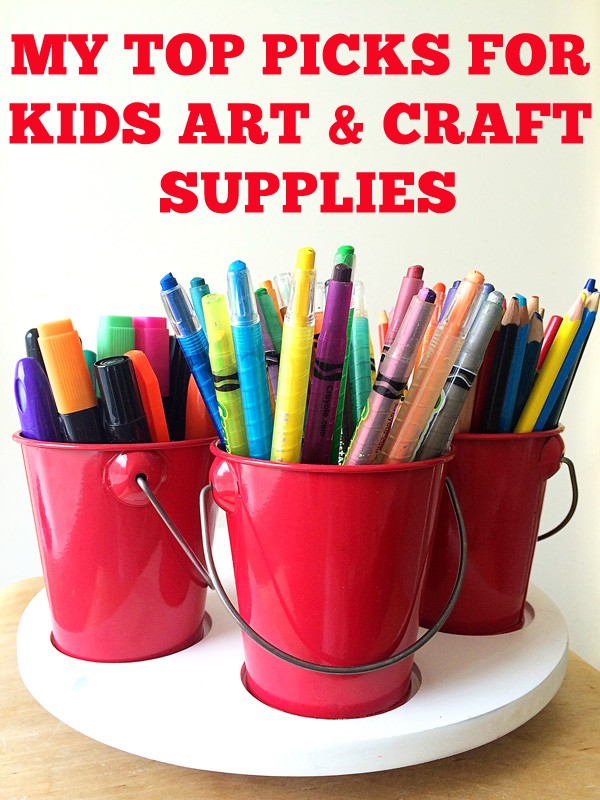 DRAWING SUPPLIES
Felt tipped markers
Oil pastels
Crayons
Coloured chalk
Coloured pencils
Nice to have:
Black & coloured permanent markers – for supervised use (we love Sharpies)
Twist up crayons for toddlers and preschoolers
PAINTING SUPPLIES
Watercolour palette
Child friendly, non-toxic, washable acrylic paint (available in tubes or bottles)
Paintbrushes in a range of sizes
Food colouring
Paint pots or jars
Nice to have:
A plastic paint palette
Paint dotters – especially great for toddlers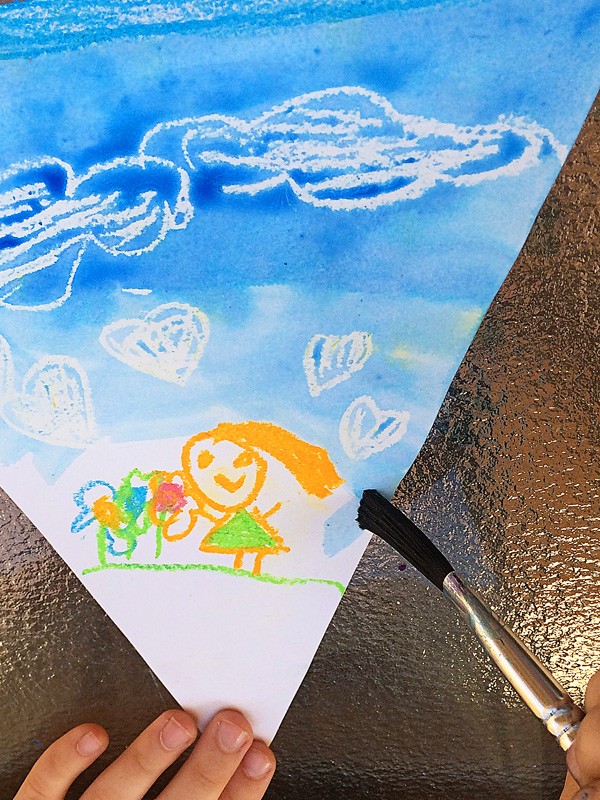 COLLAGE & SCULPTURE
Glues – glue sticks, school paste, white craft glue
Glue brushes
Tapes – cellotape, masking tape, decorative masking tape, coloured electrical tape
Clear self adhesive book covering
Child sized scissors
Playdough
Air dry clay
Coloured plasticene or modeling clay
Pipe cleaners
Clean household recyclables – cereal boxes, egg cartons, paper towel tubes, etc
Cupcake wrappers
Drinking straws
Sequins and glitter
Wool and ribbon
Googly eyes
Fabric pieces
Coloured spot stickers
Nice to have:
Chunky, blunt-nosed sewing needles
Hot glue gun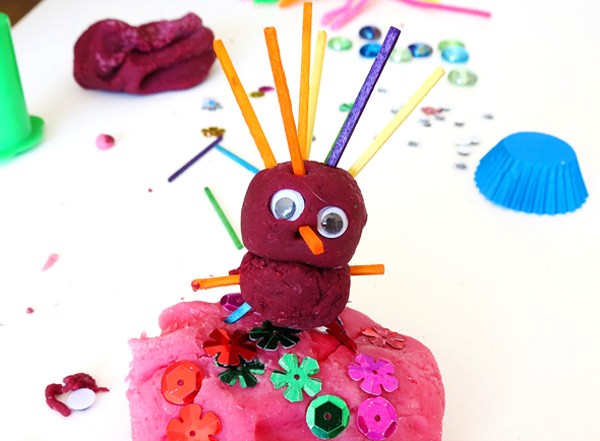 PAPERS
White paper
Coloured paper
Roll of paper (I buy rolls from Ikea)
Recycled magazines or junk mail catalogues
Variety of card – coloured and recycled box cardboard
Craft foam
Nice to have:
Visual art diaries or sketchbooks – one per child
Stretched canvases
CLEAN UP & ORGANISATION
Art smock
Plastic tablecloth
Plastic placemats
You definitely do not have to have all of these supplies – pick and choose those that your child most enjoys (and that fit within your mess making comfort level!) However, I do suggest is buying the best quality mark making tools that you can afford – pencils, markers, crayons and paints. Cheaper versions often lack pigment and do not make nice bright, colourful marks which can be very dissatisfying for children.
What do I do with all of these great materials?
Once you have collected together your materials, why pop over for a look at my Art Project archives on the blog for creative inspiration, or check out my book, Time to Create: Hands On Explorations in Process Art for Young Children.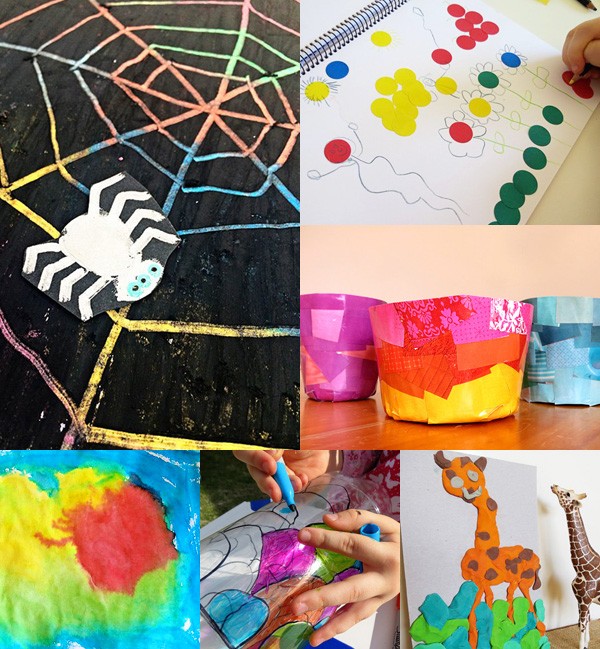 What are your favourite creative art making materials for kids?
Pop back next month when Christie will share her tips for organising these great supplies.
---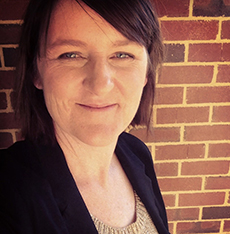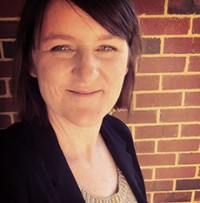 About Christie
Christie Burnett is the mum of two, early childhood teacher, author and blogger behind the playful online space known as Childhood 101. She is passionate about children's play, creativity and learning, and tries hard to prioritise time for family in the busyness of every day life. At Childhood 101 parents will find playful activity and project ideas for kids, family friendly recipes, ideas for family fun and real life parenting reflections.
Find our guest: Blog | Facebook  |  Pinterest
---