I am super excited to be doing the Becky Higgins 'Project Life' again in 2012.  I had so much fun taking photo's through 2011 and need to find some spare moment to put them all into my album (yes I am a little behind).  I have also purchased a few Project Life items which were delivered earlier this month to continue me through to 2012.  
Last year I used my Project Life Photo Planner to help me keep track and remember which photo's belonged to which date and if I had ordered, printed and placed them in the planner.  I get my photo's printed at our local camera shop, sending my order via the internet.  
I have just created my 2012 Project Life Photo Planner, available FREE for you to download.
More details HERE on what Project Life is all about.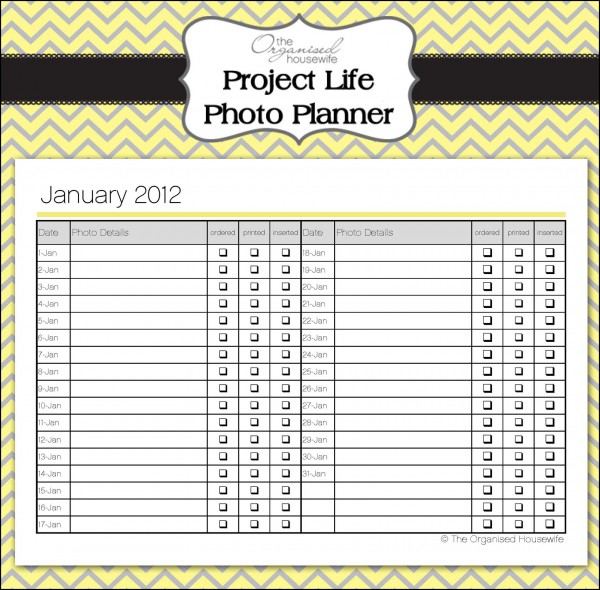 Do you LOVE your Project Life Albums?