Project Life
I have mentioned on the facebook page, I am going to be completing the Becky Higgins 'Project Life'. I received the kit as a Christmas present from my hubby, shipping was delayed and it arrived on my birthday…bonus!!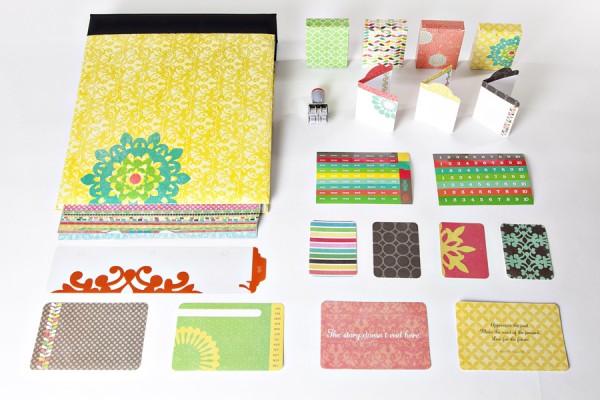 If you aren't a scrapbooker chances are you haven't heard of Project Life. Project Life is a kit delivered to your door, it includes everything you need (see above): scrapbook album, photo pages with pockets, journaling cards, monthly dividers, date stamp, some paper and number stickers. After you have set up the album, which only takes 30 min, all you need to do is add your photos. They could be photo's of the past you haven't yet added to an album, however I am adding a photo a day through 2011. Other examples could be a theme a week/month, a holiday album, school year book, a book of birthday's. There are many different way's you can use this album, it's yours to do as you please. Add your photo's to the album and use the journaling cards to write a little note the picture.
I have a colour printer at home, but it doesn't print great photos, so I have gathered all my photo's in one folder on my computer (and will keep adding each daily photo) and when there is a special at my preferred photo printers I will get them all done.
Here are some photo's of my Project Life so far:
1st Page, I would like to add a family photo or a photo of each of the kids to this front page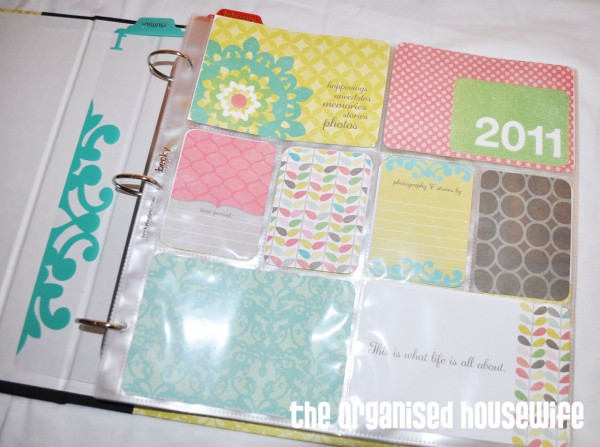 My journaling all up to date, just waiting for photo. You can use the journaling cards randomly, however I am choosing to use 7 of the same design each week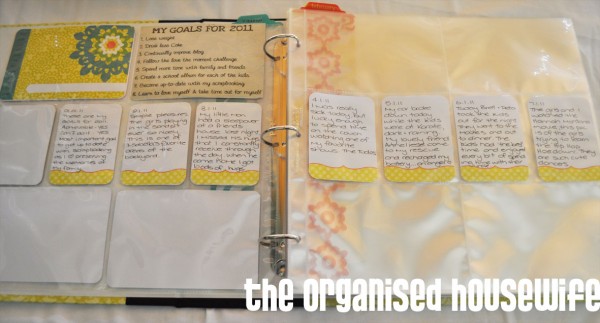 Just for fun I wanted to show you this Kikki K desk organiser I received for Christmas, I absolutely love this organiser. It is storing the photo's that I have had printed, ready for me to scrap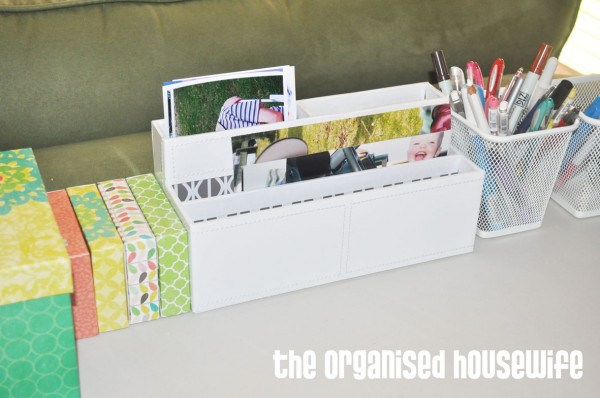 7 THINGS I DO EACH DAY TO KEEP THE HOME CLEAN AND ORGANISED
Subscribe to my weekly newsletter to receive blog updates in our inbox + this FREE eBook sharing some of my top tips that you can adapt in your own home.