A simple, cheap, and incredibly easy spill-proof backyard bubble hack that is a sanity saver for parents, and a tear stopper for kids!
Bubbles are the best, but often this joy can be short lived. We buy those great big bubble wands for the kids, and pat ourselves on the back as we watch them dance beneath the bubbles we blow for them. Until that is, they want to give it a go themselves.
Avoid the frustration and trauma of spilled bubbles with this clever, quick, and inexpensive DIY home hack that will not only prevent spilled bubbles and tears, but will also keep the kids entertained by themselves for hours on end!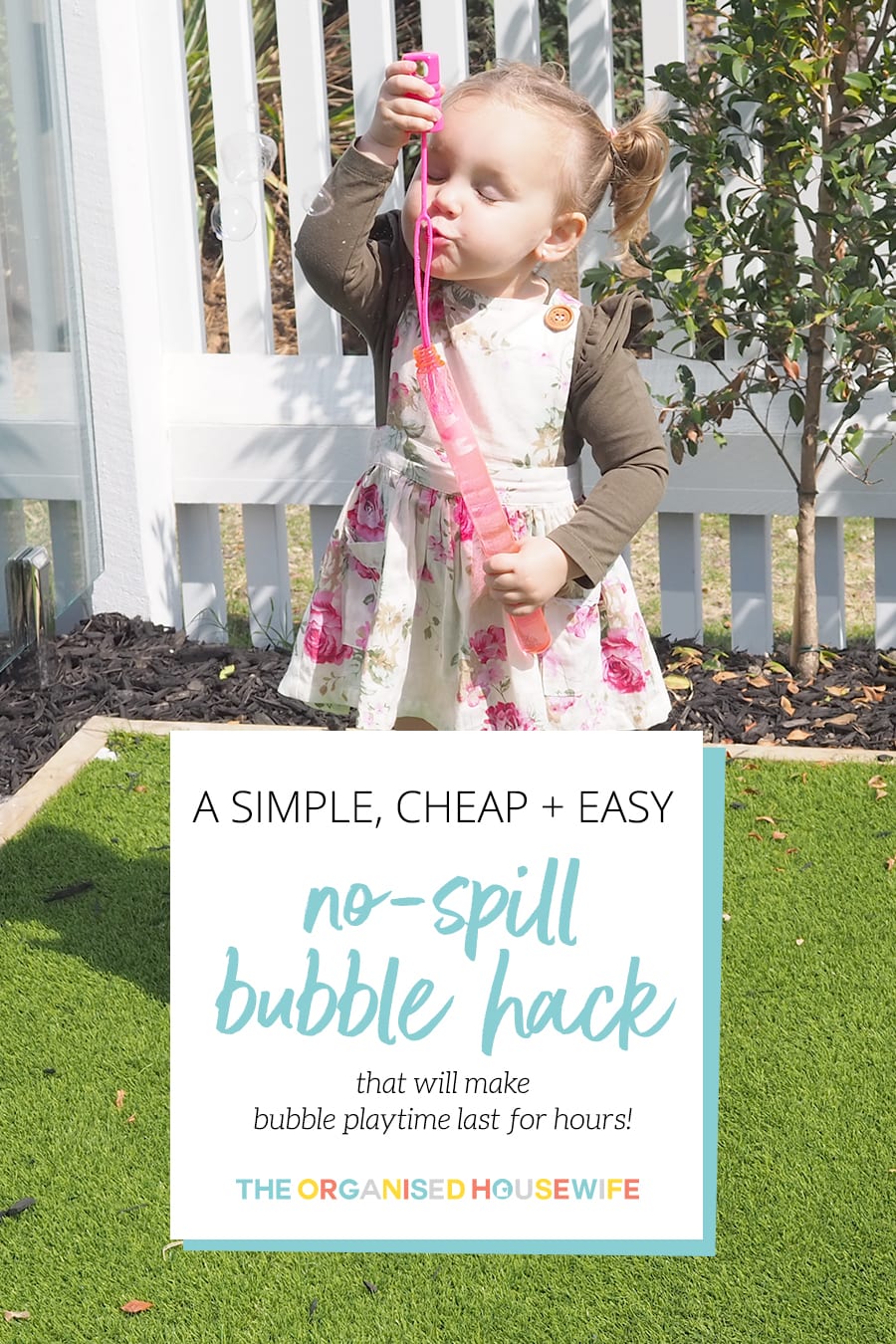 Fostering independence in your children is all about letting them do things for themselves – and creating those magical floating spheres of wonder that we call bubbles seems to be high on their list of wants. As parents though, we know all too well how this scene plays outs. We buy the bubbles, we blow a few, the kids want a turn, the bubbles get spilt.
No-Spill Bubble Hack for Parents + Kids
Now you can make your bubbles last longer, by creating a backyard bubble station with this easy no-spill bubble hack that is an absolute game-changer… and a sanity saver too!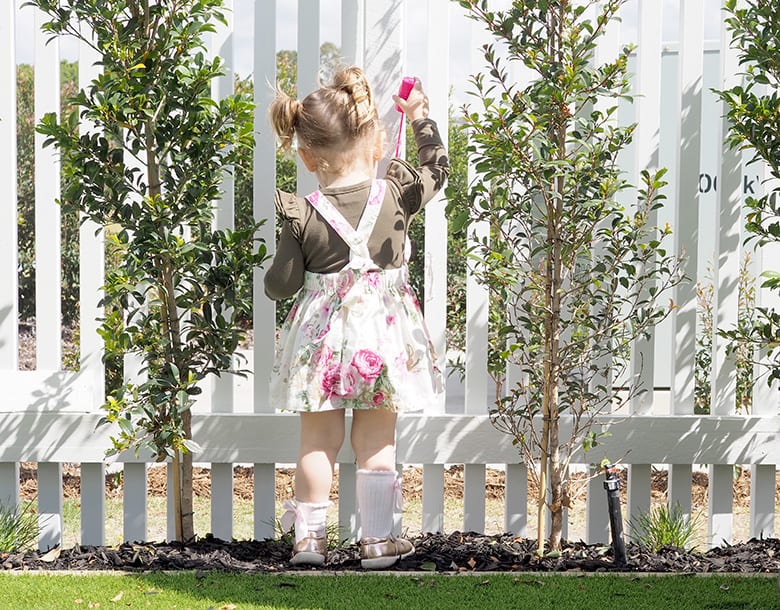 Step 1. Get yourself some bubbles! Bubble wands are available from Woolworths, Kmart and Big W, and rarely cost more than one dollar per wand.
Step 2. Find a suitable post. I recommend attaching your bubbles to a post outdoors, so that you minimise the amount of bubble residue that needs cleaning from your floors.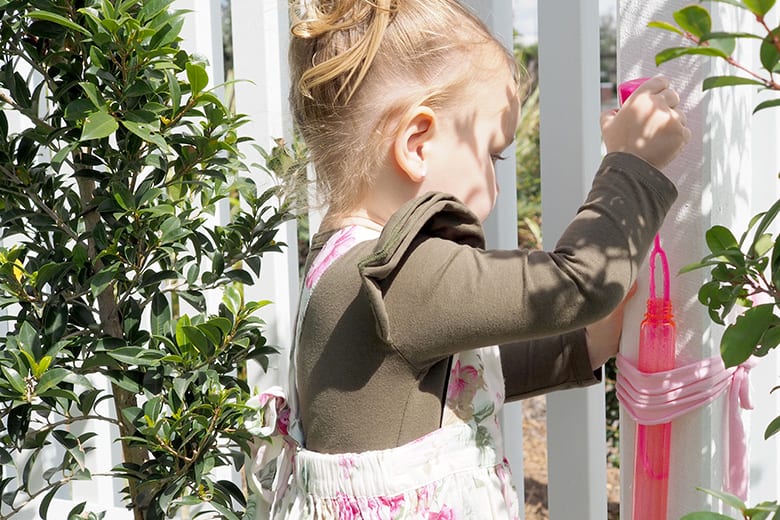 Step 3. Attach the bubble wand. Bubble wands can be attached to the post wth tape, although I prefer to use a stretchy fabric like the jersey knit fabric pictured below. This fabric is readily available from Spotlight in lots of different colours, and using it prevents damage to my paintwork whilst also allowing me to easily change the height or move between posts.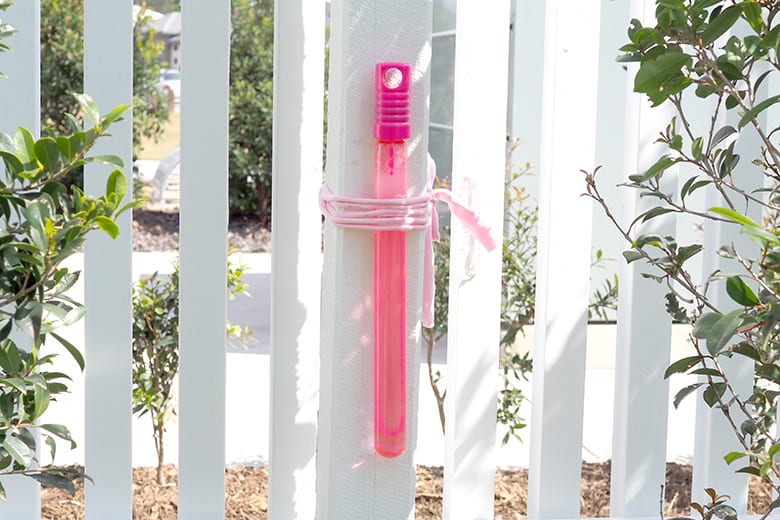 Make sure the bubble wand is attached low for small children, and help get them started by showing them how it's done.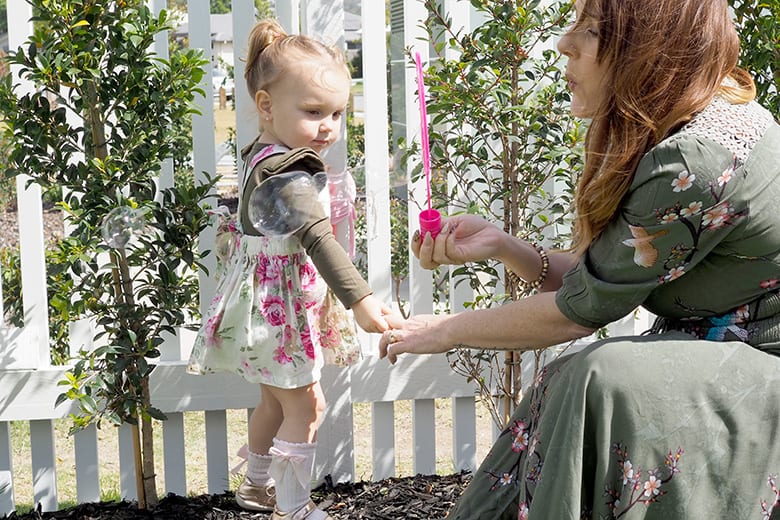 Step 4. Let the fun begin! Make sure the lid is loosened for younger children to easily use, and then let them take the reins and make their own bubble magic (perhaps they could even blow the bubbles for you to catch!).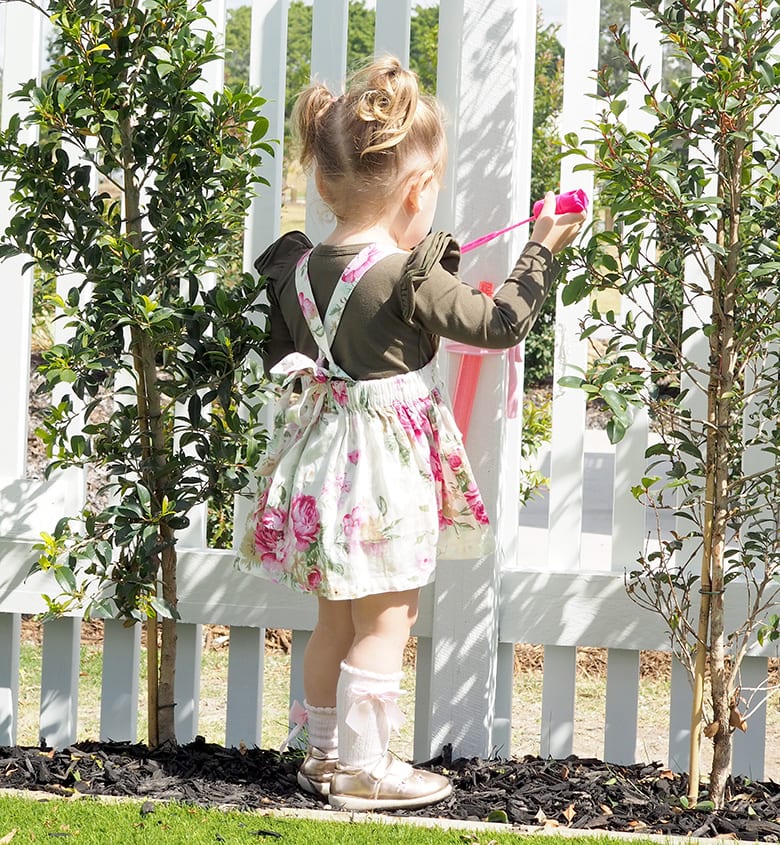 GET THE KIDS ORGANISED with my huge range of Kid's Routine Charts in a wide range of colours and designs.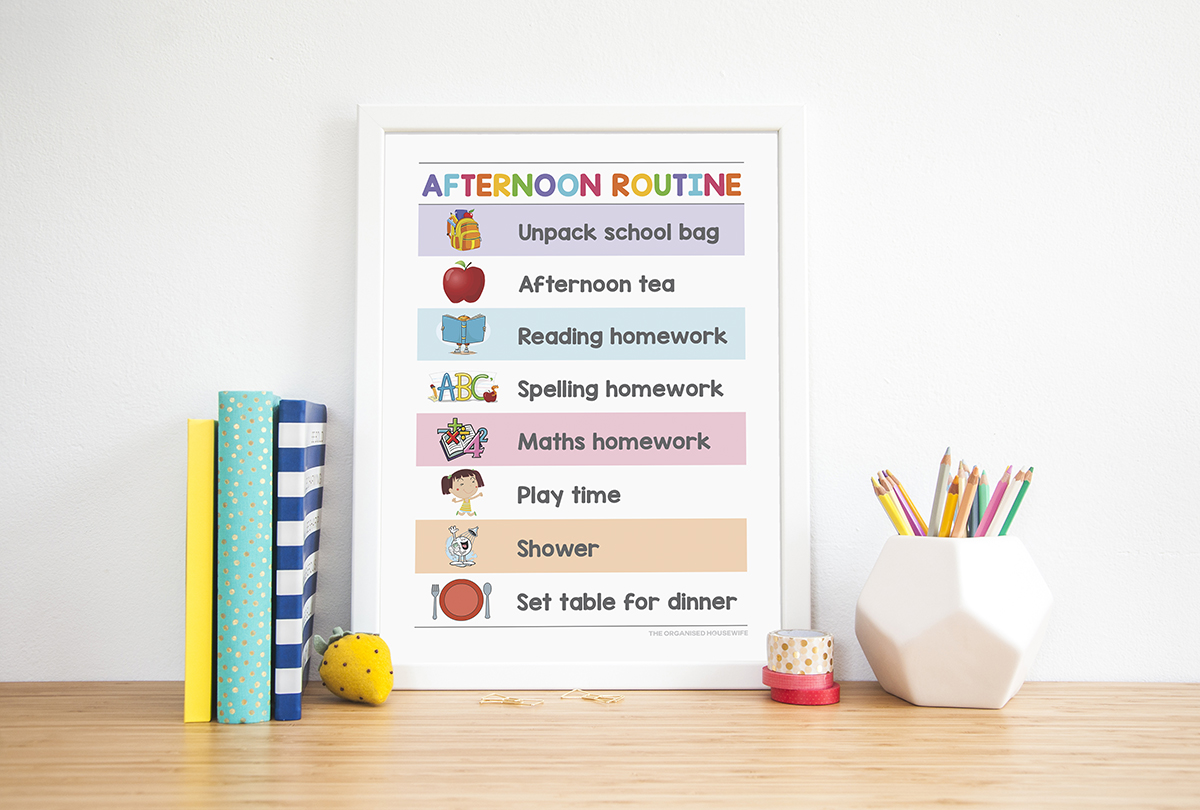 WHAT'S YOUR FAVOURITE PARENT HACK?