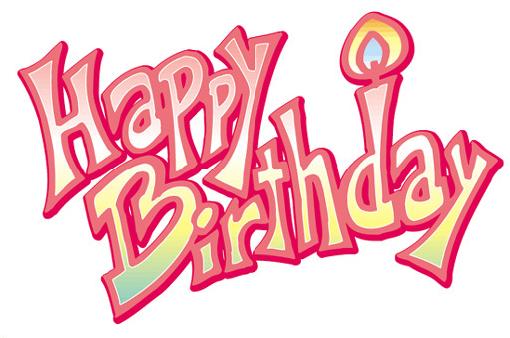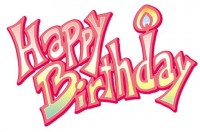 This is such a gorgeous craft project that any young girl will adore.  Thank you to my friends lovely little daughter Grace for sharing her latest creation.  It was recenlty Gracie's birthday, hoping you a wonderful day lovely girl filled with so much laughter and fun, hope you were spoilt rotten xx
Making your own chandelier
What you will need:
Cheap bead necklaces (buy from stores like Crazy Clarks)
Coat Hanger
Ribbon
Styrofoam Ball
Foil
Hot glue gun
Rubberband
Instructions
1. Cover Styrofoam ball in foil
2. Cut necklaces to make string instead of loops
3. Keeping 3 bead strings for last steps.  Hot Glue beads to ball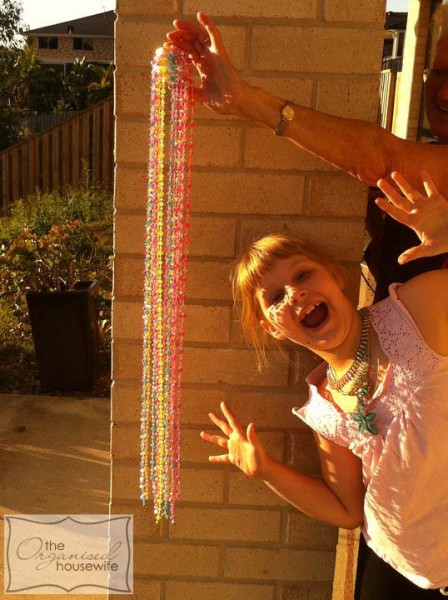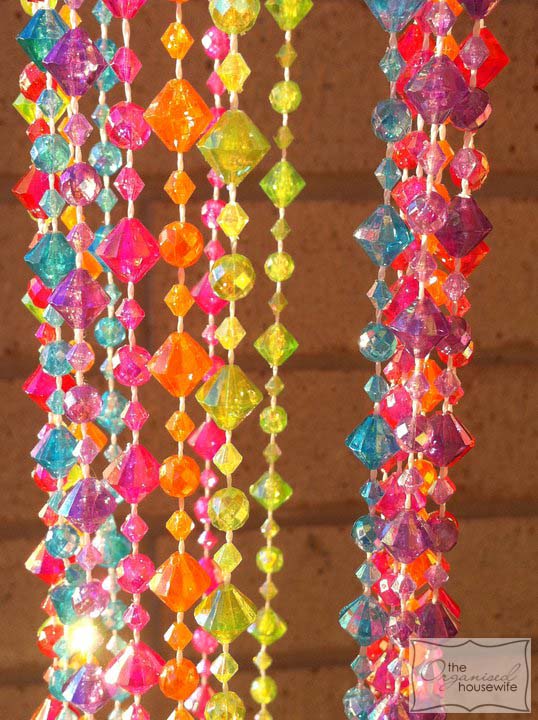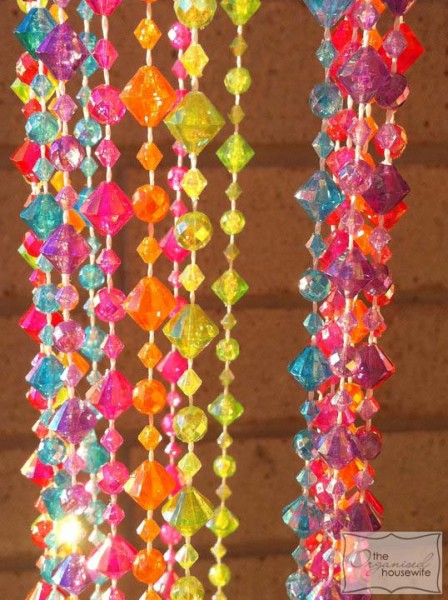 4. Make your wire hanger into a circular shape
5. Cut off hook
6. Cover wire with ribbon
7. Spread beads out evenly and use a small dot of hot glue to keep in place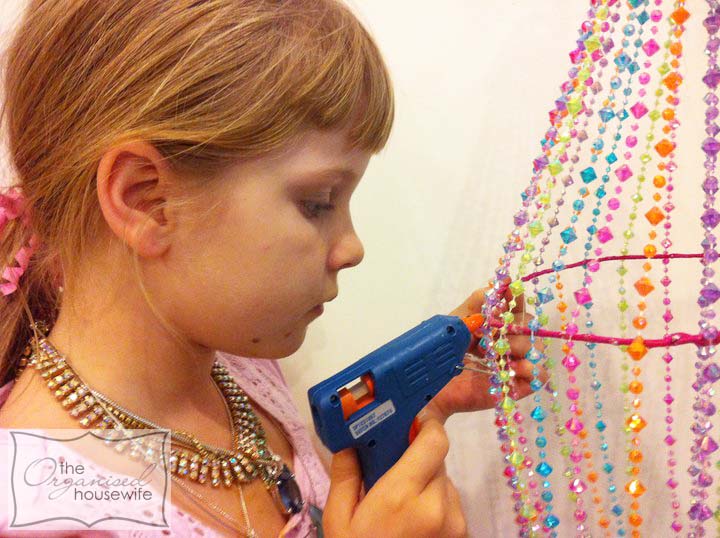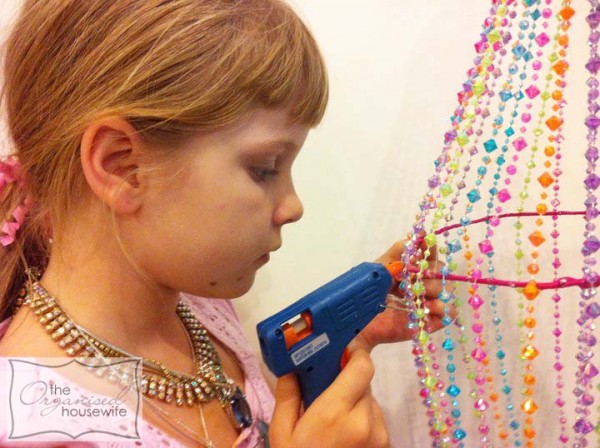 7. Gently pull in all the strands and tie like a pony tail with rubber band, hairtie or ribbon.
8. Glue 3 shorter bead strings in centre of banded beads
9. Glue other end of shorter bead strings to ball, this pulls it up to create the slack on the bead strings.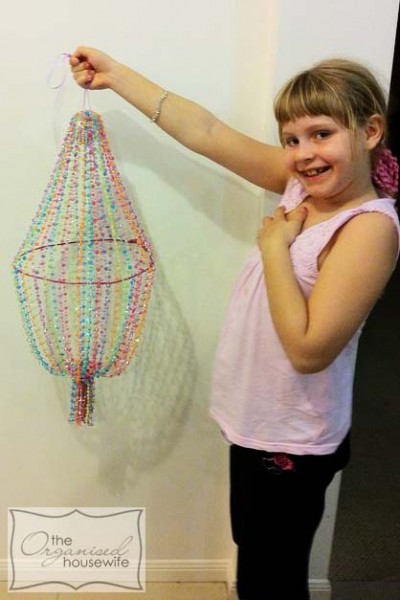 Thankyou Gracie!!