HEAPS of affordable children's art and craft ideas that are perfect for keeping bored children busy (and happy!) during school holidays or on the weekends.
School holidays and long weekends can leave parents scratching their heads as they look for fun things (that don't cost the earth!) to fill days at home with the kids. Art and craft ideas are a great way to keep children occupied and engaged for hours – plus they're often FREE and can be done with items you already have around the home!
Here is a collection of wonderful art and craft ideas suitable for children of all ages… perhaps you could even pack some away and use them as homemade gift ideas for birthdays or at Christmas time.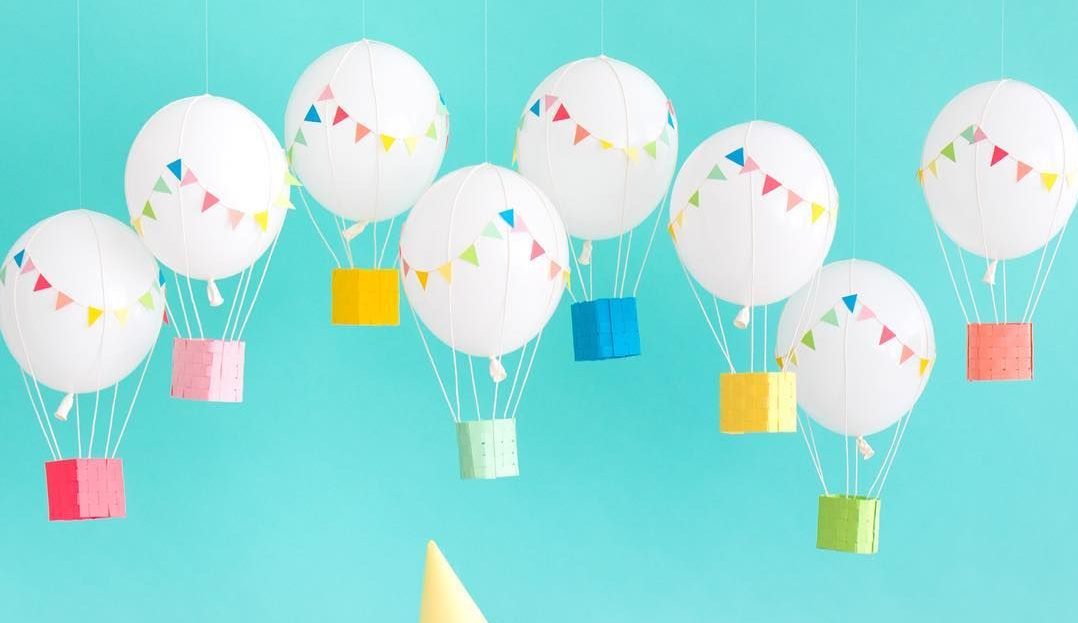 Image source: Oh Happy Days
Earth Collage – Let your children learn about the world whilst getting crafty. The fun thing about this craft project is seeing how each child views the world, as I guarantee every kid will create a very different earth collage.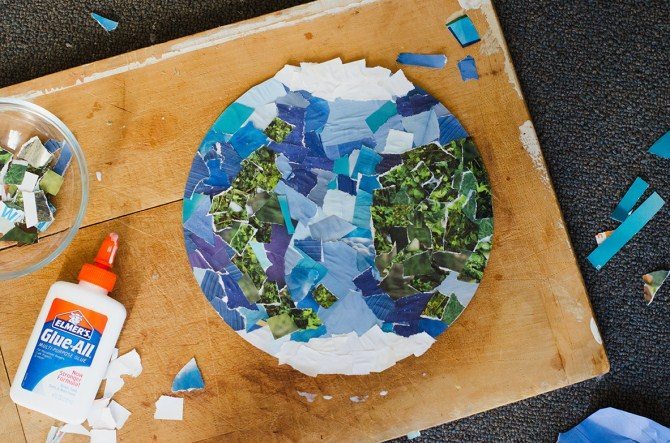 Image source: The Canvas Factory
Paper Fish – A few paper plates and cupcake cases and your children will be able to create a playful fishy! How fun do these guys look?!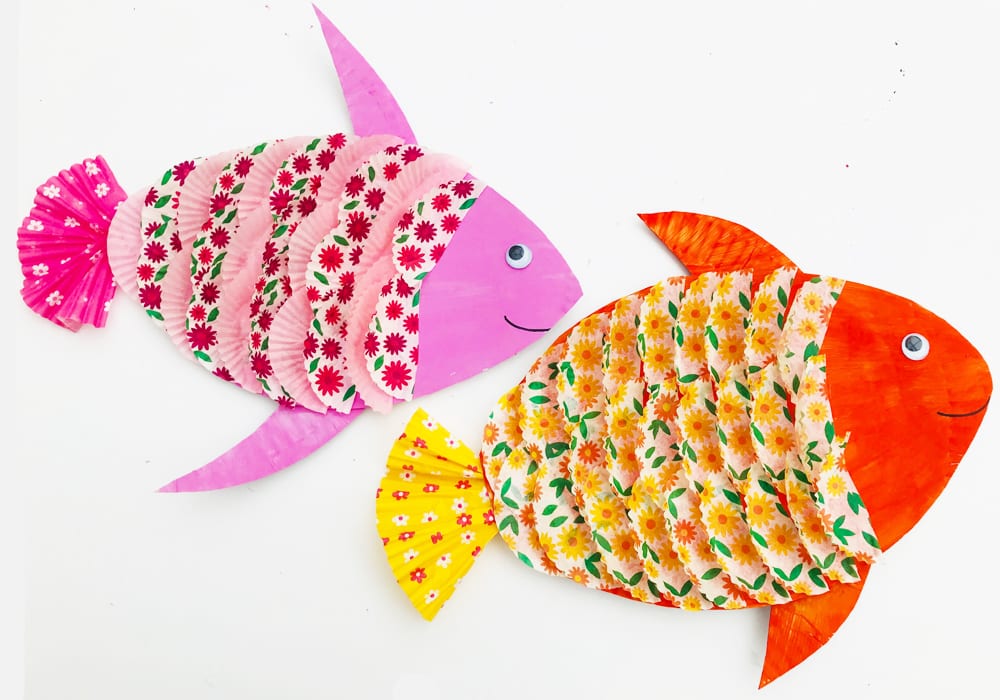 Image source: Mas & Pas
Popsicle Stick Ballerinas – These little ladies look so fun and quirky! All your children will need to make these is some paddle pop sticks, pipe cleaners, cupcake cases and pens. So simple and so sweet!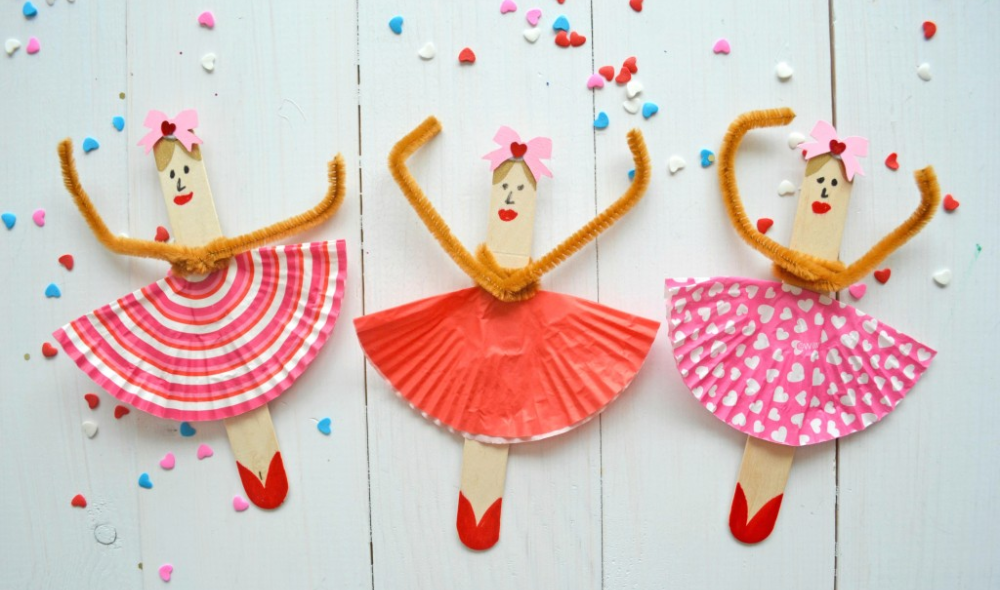 Image source: Glued To My Crafts Blog
Cupcake Angels – If you only have a few cupcake cases on hand, never fear! You can still make these cute little angels!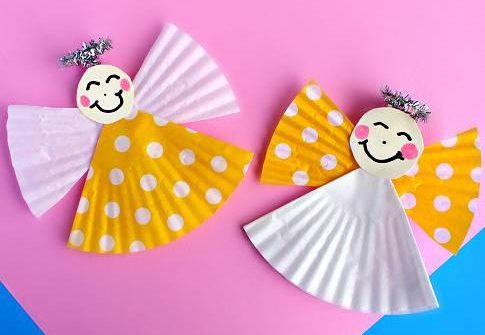 Image source: Crafty Morning
DIY Flower Craft – Who needs real flowers when fake flowers last forever?! The kids will have a fabulous time making these pretty poppies, complete with tin case and button detailing.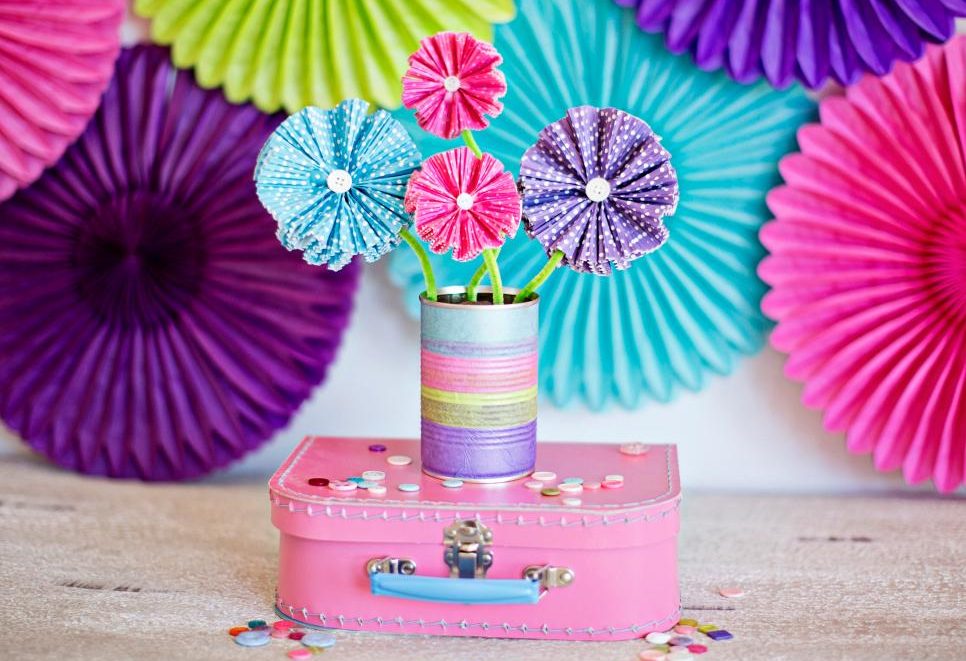 Image source: DIY Network
Cupcake Liner Butterflies – Who knew cupcake cases could be used for so many wonderful craft ideas?! These butterflies would look adorable Blu-Tacked to a bedroom wall.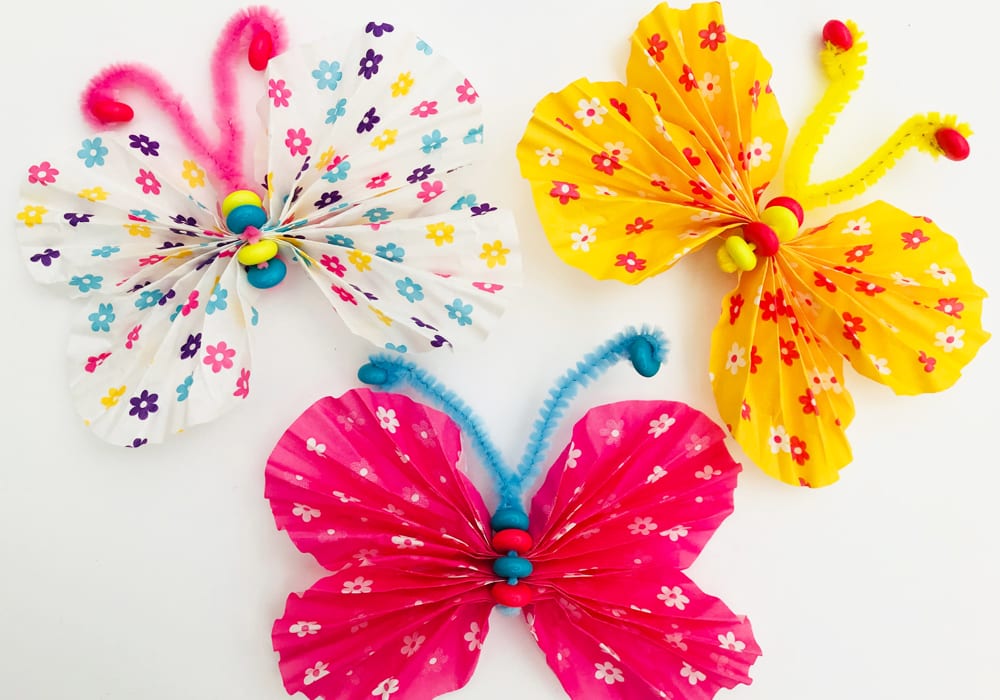 Image source: Mas & Pas
Shoe Box Classroom – We all have shoe boxes lying around the home that could probably be disposed of…. or used to make a fun play prop for lego people! I am loving this school classroom idea – very cute!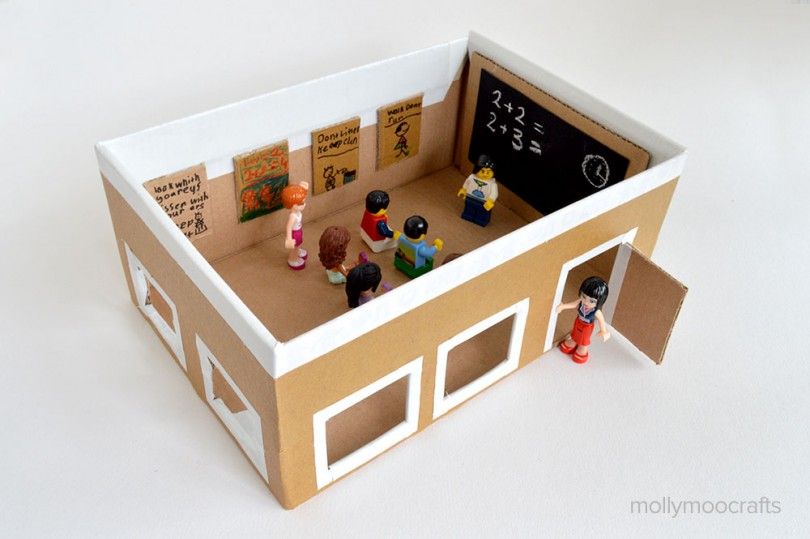 Image source: Molly Moo
Paddle Pop Stick Snakes – This is genius! Glue press studs to the ends of painted popsicle sticks and you have yourself extendable mix and match snakes! Very cool.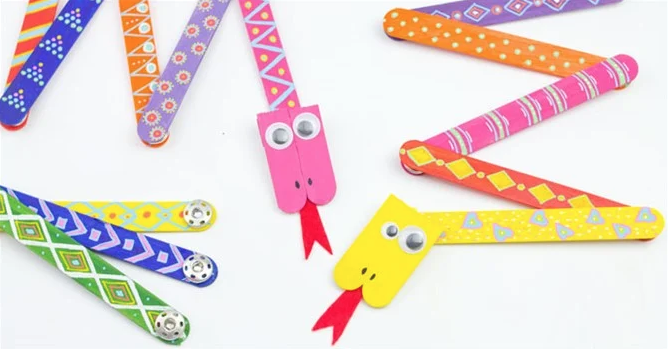 Image source: Kids Craft Room
Play Food – Another fun idea for a discarded shoe box is this play oven. Make a pizza to pop in it and you have a play prop that will keep the kiddies entertained for days.
Image source: Fun Crafts Kids
Shaving Cream Craft – A few bottles of cheap shaving cream and some liquid watercolour paints can result in a whole lot of fun – not to mention stunning creations!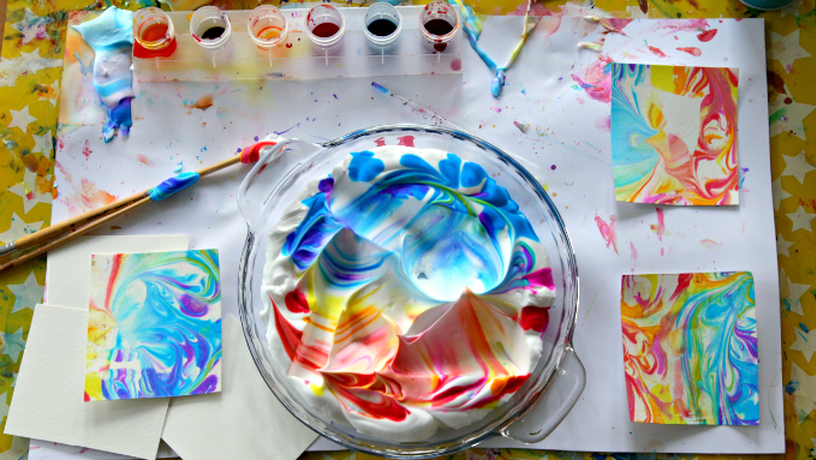 Image source: Artful Parent
Rock Art – you don't get much easier than painting the pebbles from your backyard! You could even incorporate a nature walk into your morning where you hunt for the perfect rocks to paint.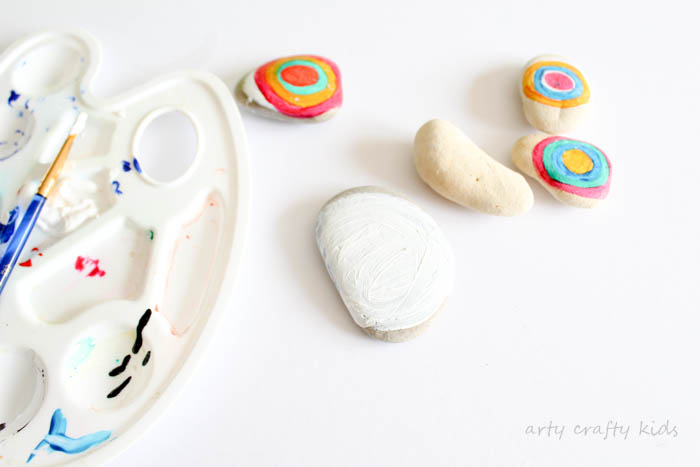 Image source: Arty Crafty Kids
Create Monsters – Don't be afraid to get fancy with your rock art either! Why not encourage the kids to paint up characters that can be later used in some imaginative game play.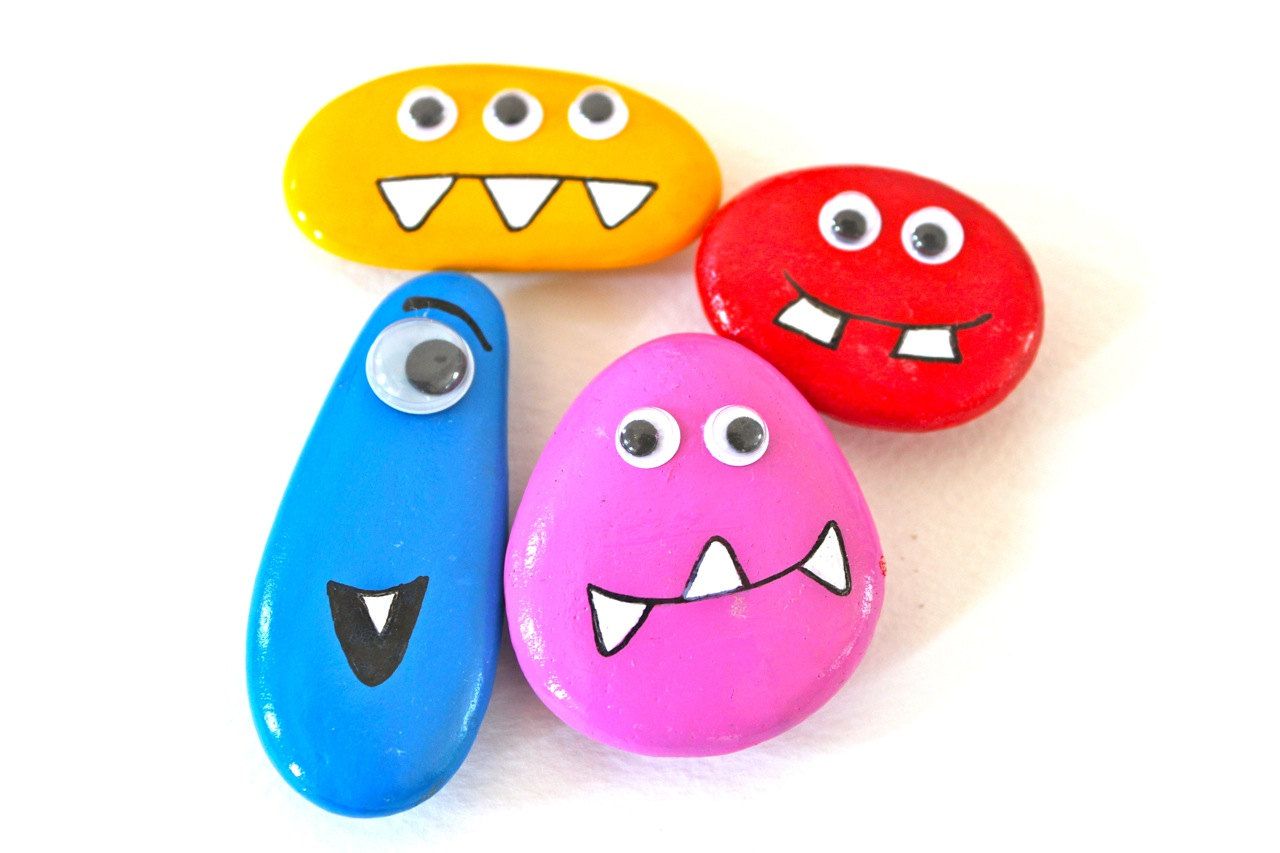 Image source: Crochet Addict
Pretty Rock Art – Or you could get fancy and paint pebbles that are pretty enough to put on display (or gift to a family member).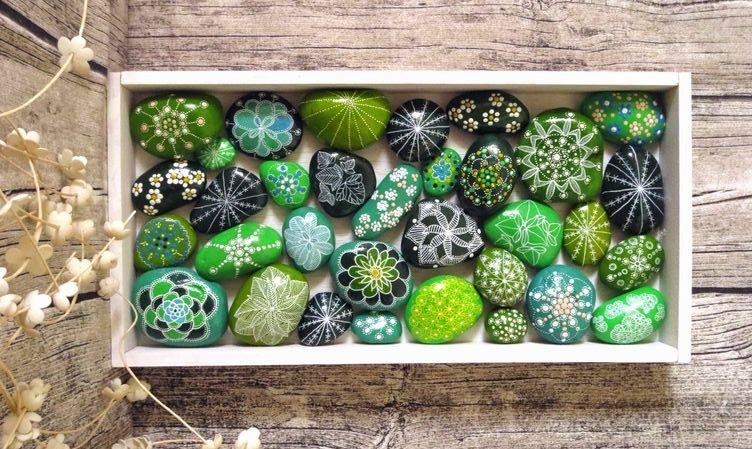 Image source: Pictures Crafts
Diamond Dotz – These are a fun craft idea that come in an easy-to-use kit. The end result is a sparkly, eye-catching artwork that can be framed and put on display. My teenage daughter loves doing them! You can shop a whole range of these Diamond Dotz here (PLUS they're currently on sale!).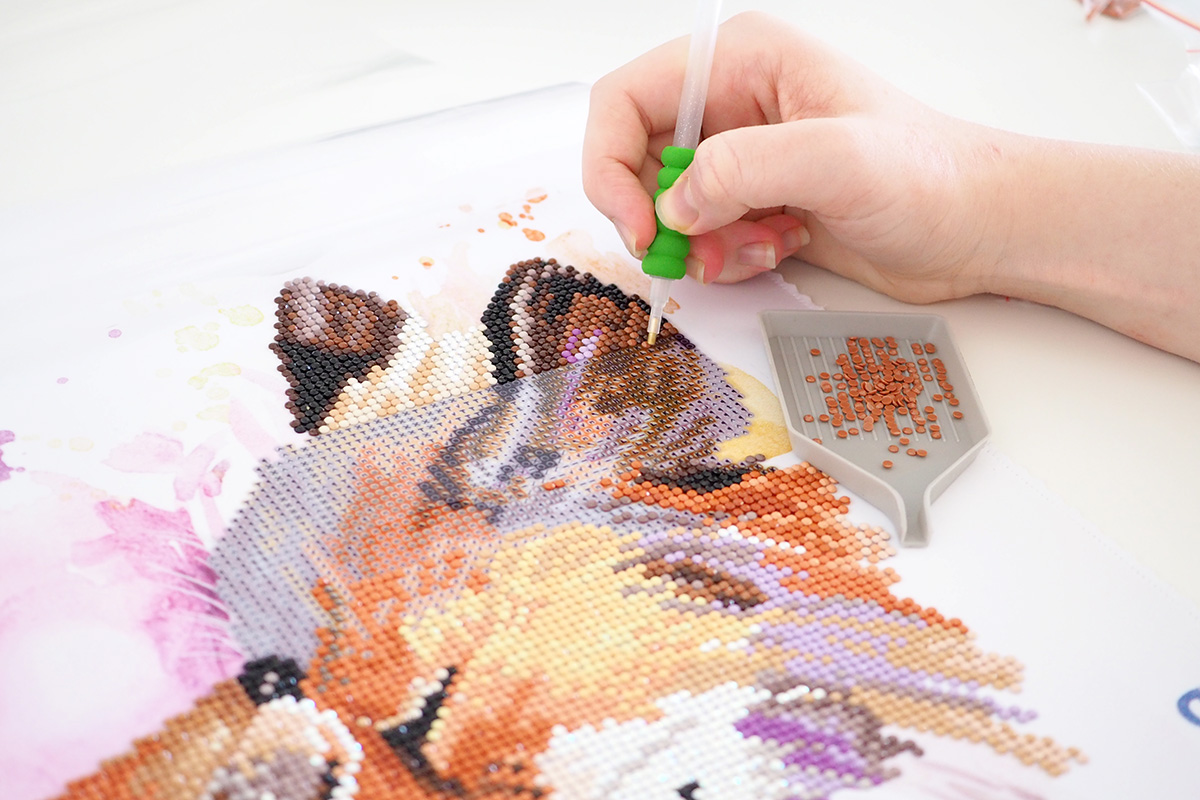 Mason Jar Craft – There are so many things you can do with empty coffee jars or jam containers. This craft idea is simple, yet so effective! These would be gorgeous as a gift with a few homemade bliss balls in them.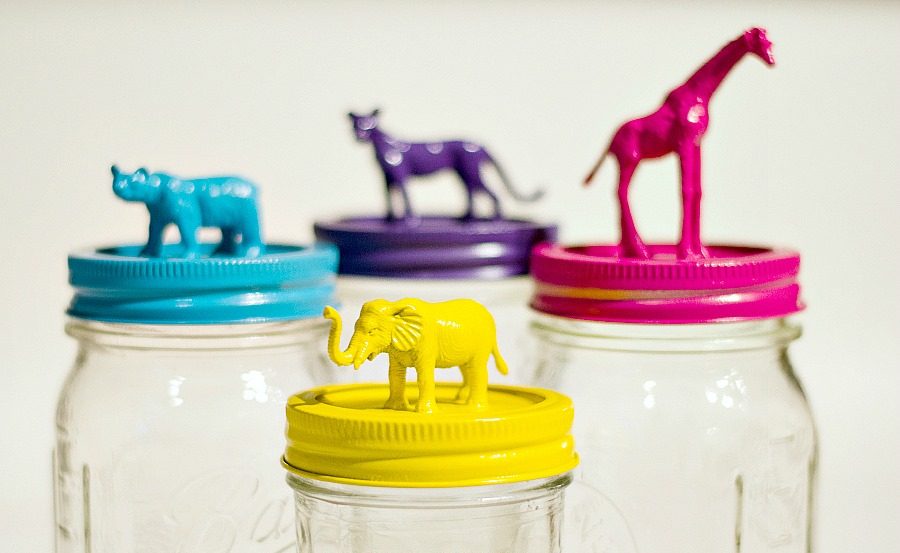 Image source: Mason Jar Crafts
Paint A Mason Jar – I've seen some fun craft ideas using mason jars before, but this one is simply adorable! The best part about this painting project is that these mason jars make a great permanent addition to the kid's homework station!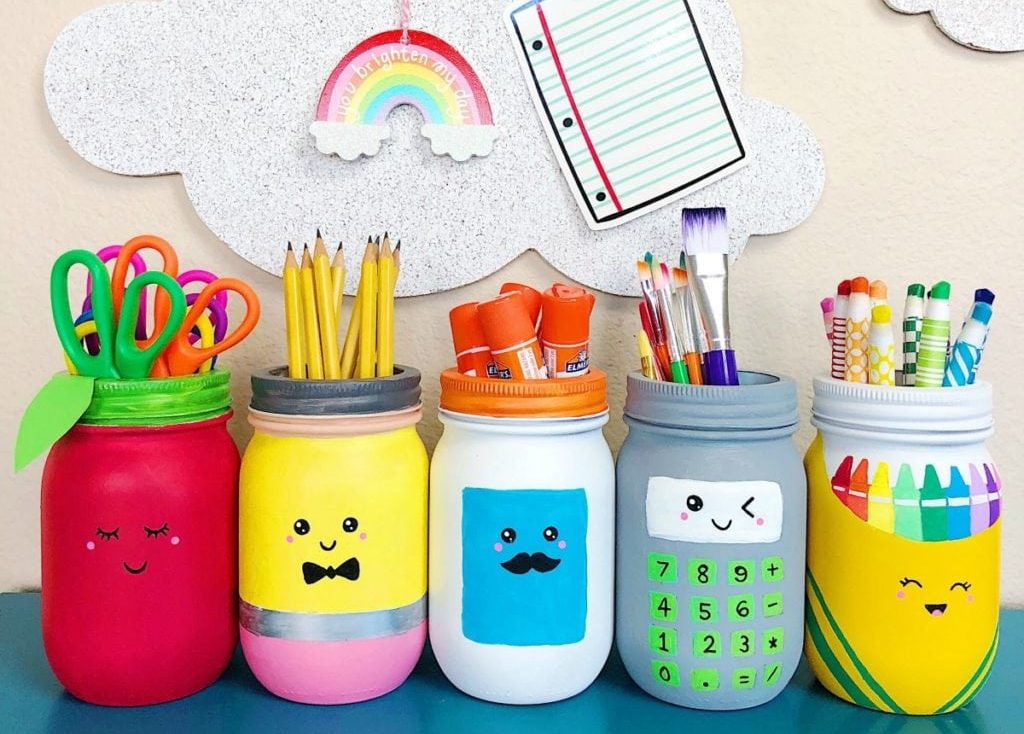 Image source: Color Made Happy
Homemade Fairy Lanterns – The kids will enjoy creating their own pictures to go on the outside of their mason jars. The kids could do this by either painting on the outside of the glass jars, or by glueing cut outs of their favourite pictures or superhero to them.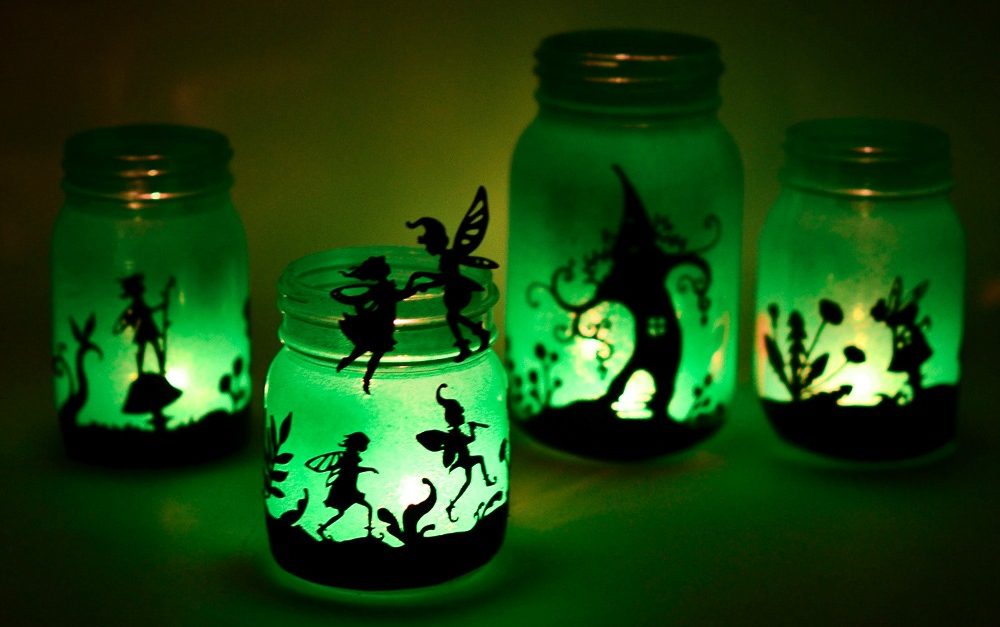 Image source: Adventure In A Box
HUGE Paper Popsicles – Although these don't look like giant popsicles in this pic, they are huge! Big enough for a small child to hide behind anyway. Why not up the craft anti by creating some extra large play props like these paper popsicles.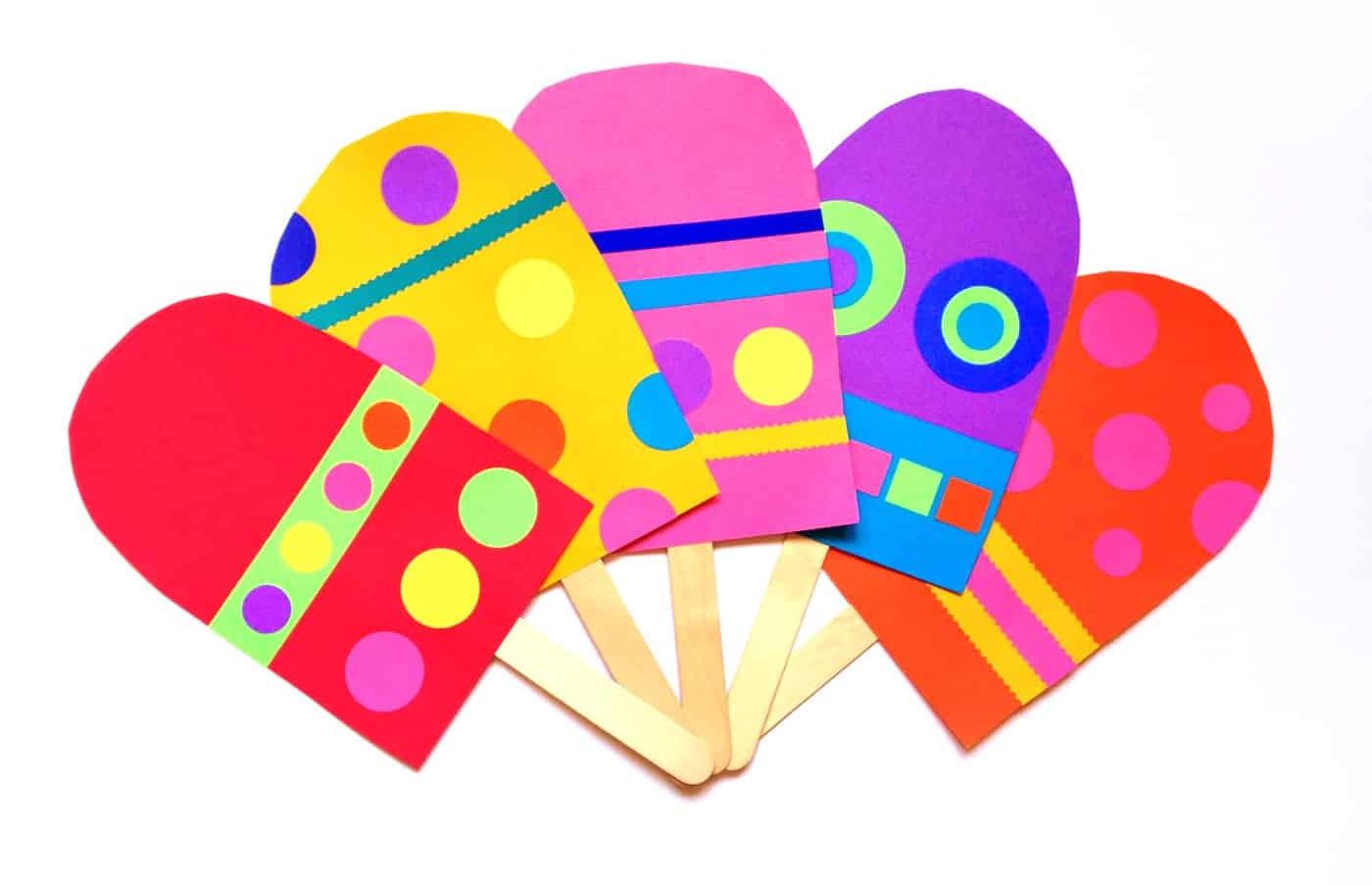 Image source: Craft Whack
Bird Feeder – Encourage more wildlife into your yard with these easy-to-make peanut butter and bread bird feeders. Hang them in the trees and then camp out in the backyard with the kids for the afternoon as you watch the birds discover these yummy treats (well yummy if you're a bird).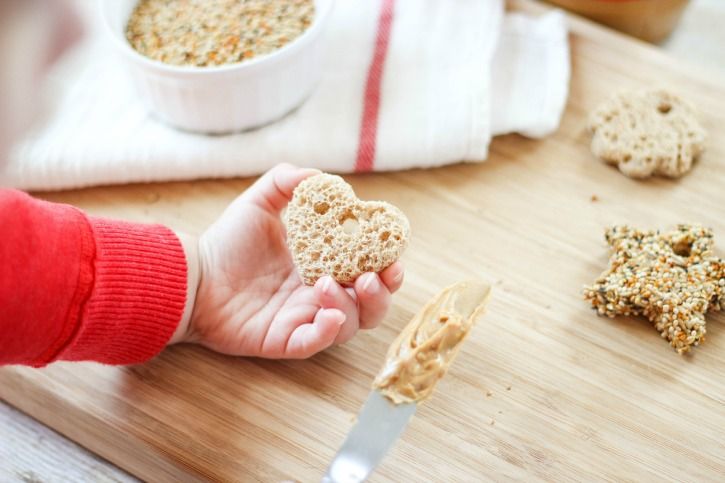 Image source: Simple As That Blog
Egghead Craft Idea – This is an egg-cellent craft project (sorry, I couldn't help myself!). Use up your empty egg shells by growing seeds inside them. All you'll need is some cotton buds and bird or plant seeds.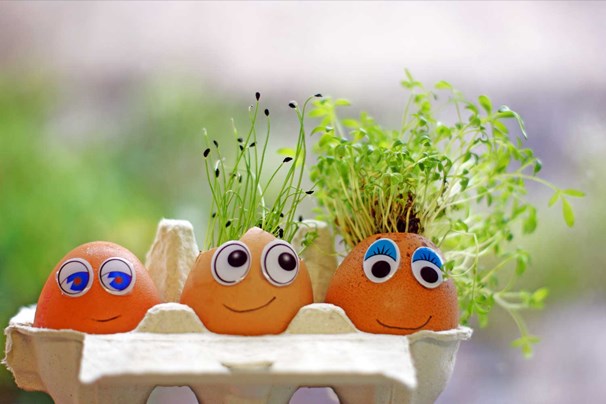 Image source: Better Homes and Gardens
Up-cycled Wind Chimes – Kids craft ideas that combine recycling with a fun activity, and then result in an end product that can be kept and displayed with pride… well what's not to love?! This wind chime is made from old yoghurt pots and a stick. Genius!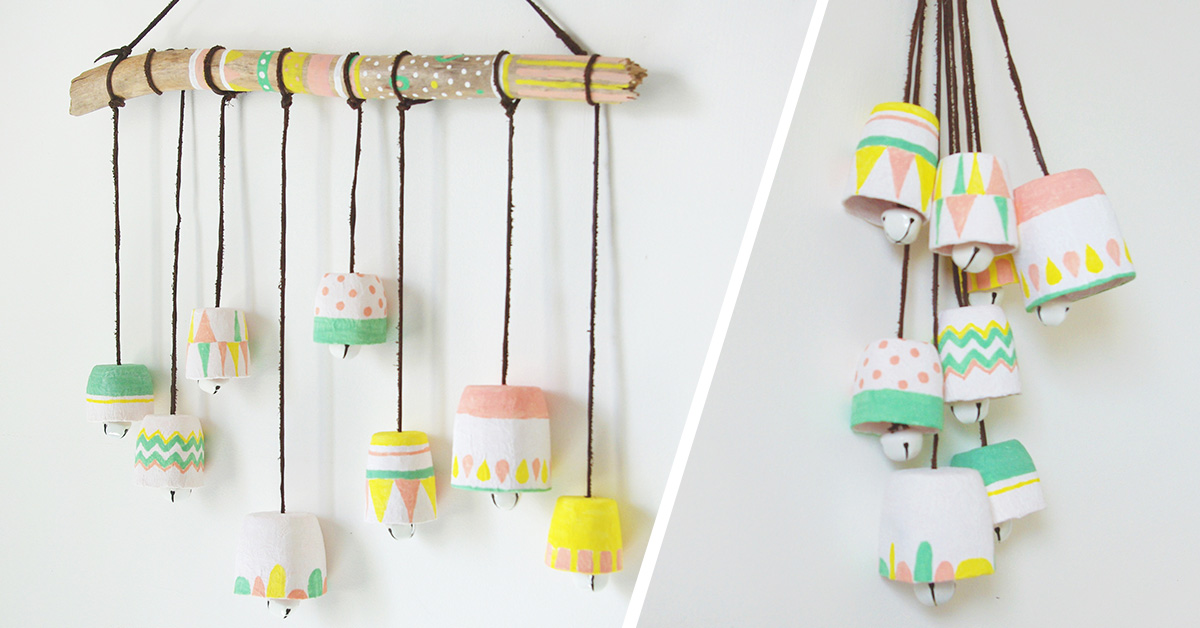 Image source: Petit Fernand
Beaded Wind Chime – Threading beads is great for little children's hand-eye coordination, and what better way to practice than on this beautiful wind chime creation. Get out the beads and the paints, and let the children create something they can be proud of.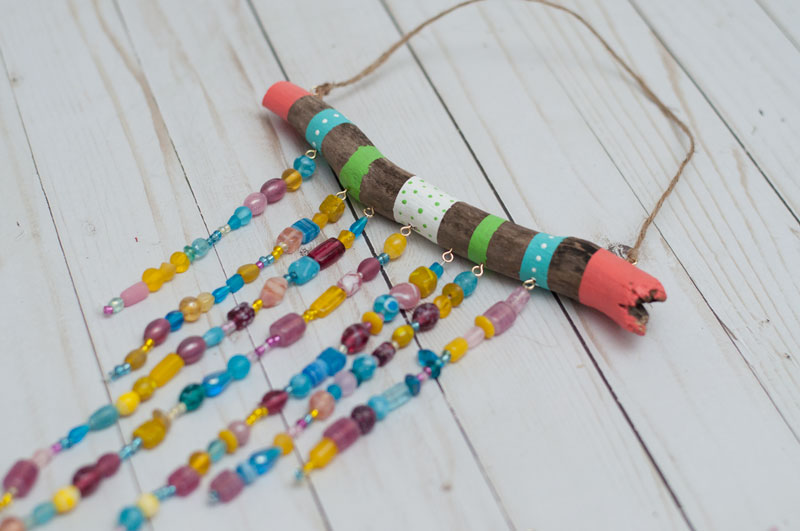 Image source: Crafts Unleashed
Activity Sets – For an easy and ready-to-go activity for the kids, check out the range of Tiger Tribe kits here (they are currently on sale too!). There's colouring sets, outdoor activity kits, charm design packs, jewellery kits and heaps more! Very cool indeed.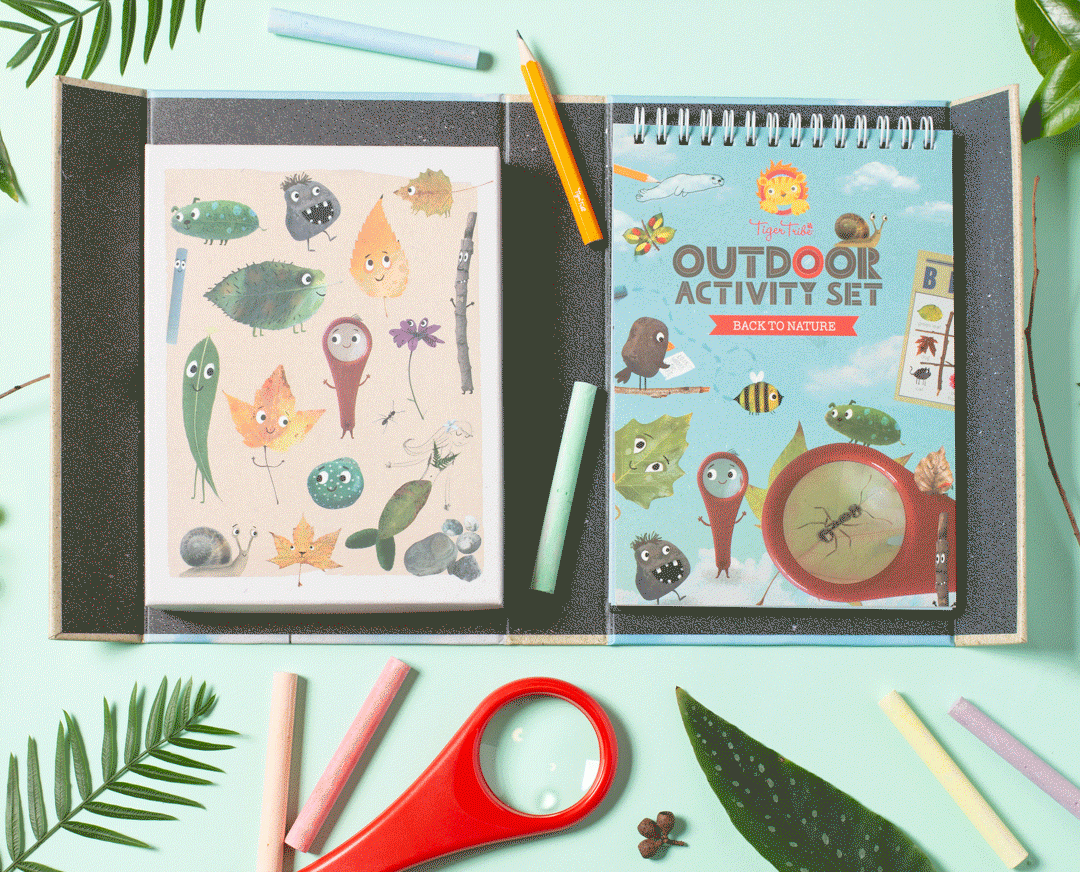 Tissue Box Monsters – This monster craft project will keep the kids entertained for at least a couple of hours during the school holidays.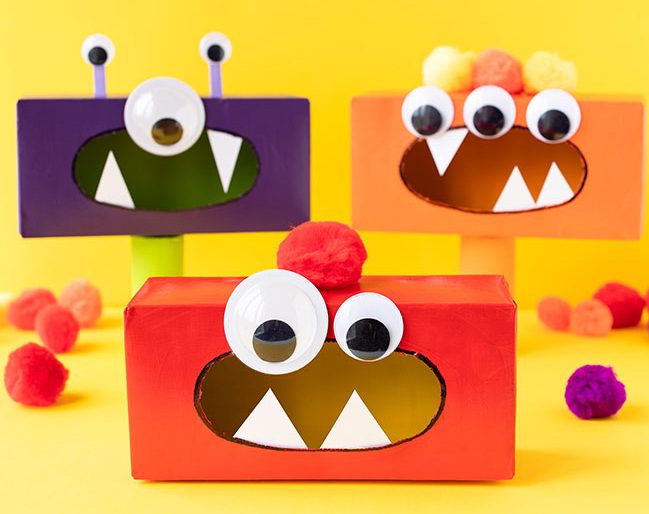 Image source: The Best Ideas For Kids
Tissue Box Poetry – Up the anti with your tissue-box monster (okay this might sounds far-fetched but hear me out) by putting cut out words inside his mouth, and then getting the kids to pull out a few words and use them to construct a poem. This will provide at least another hour of entertainment!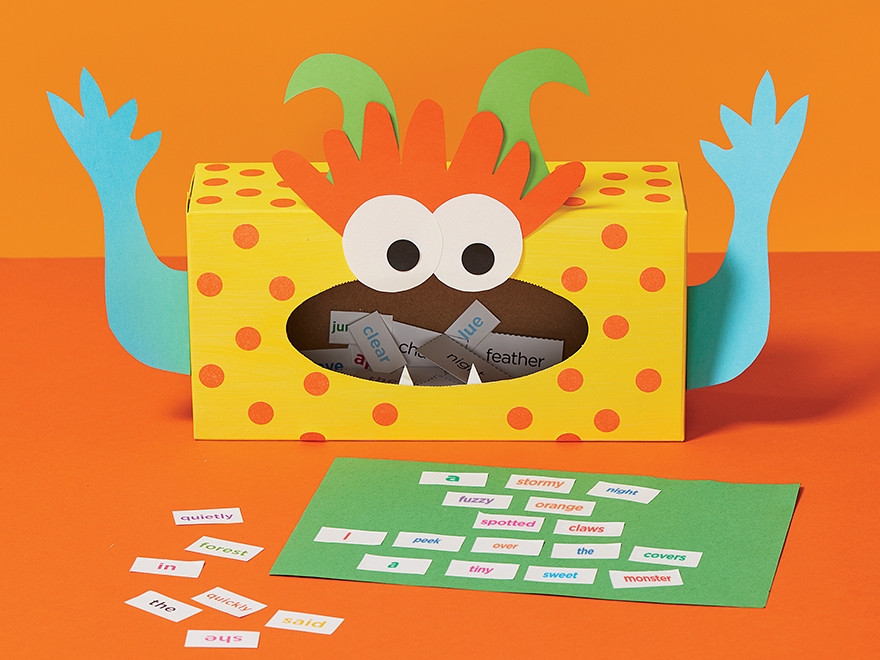 Image source: Scholastic
DIY Dreamcatcher – My girls would have loved creating these dreamcatchers when they were younger (in fact, they'd probably still like to make them now!). They would look so beautiful hanging in a child's bedroom.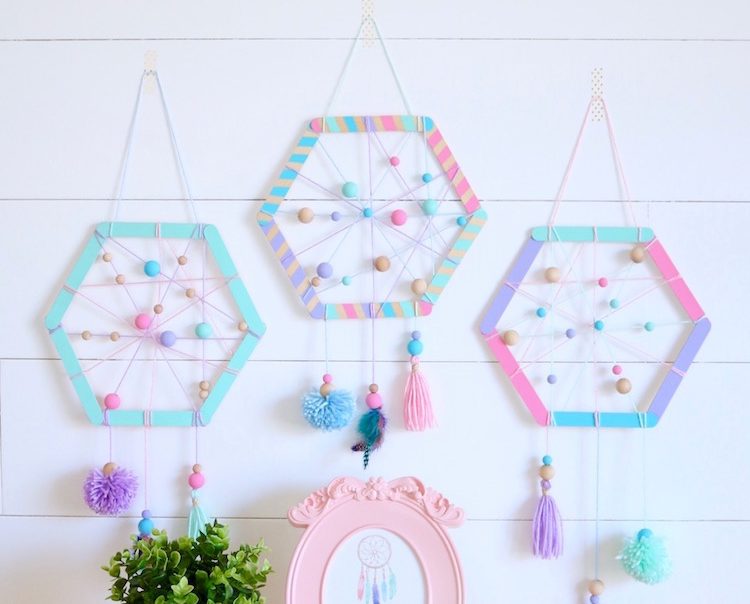 Image source: Crafts Unleashed
Towel Art – Yes you heard that right! A craft idea that can be whipped up with a simple washcloth. I had no idea how many different kinds of animals and teddies could be created from small hand towels.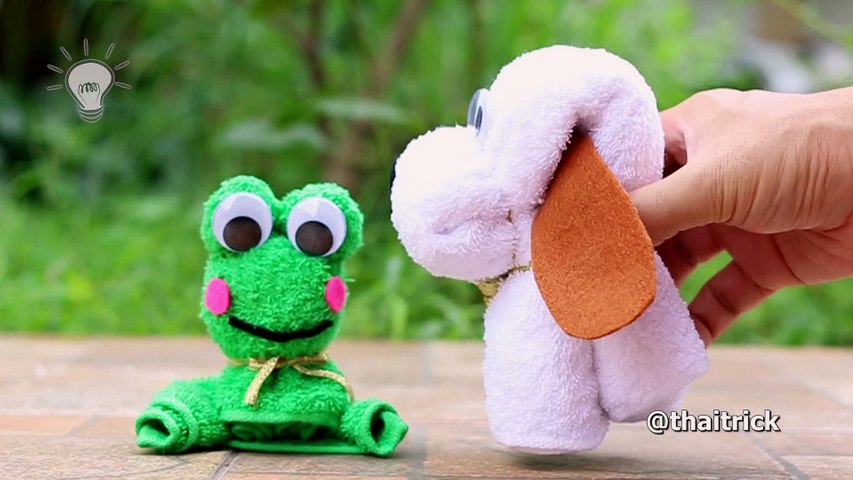 Image source: Daily Motion
Washcloth Teddy Bear – These teddy bears are also made out of towelling, and would be a beautiful gift for a grandparent.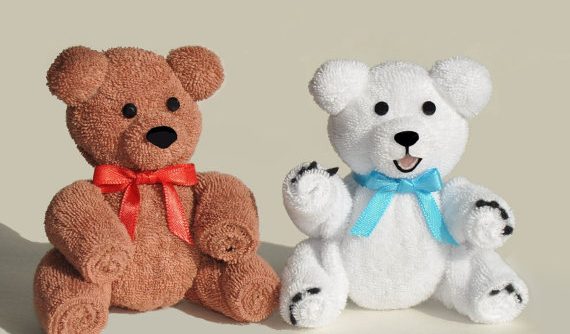 Image source: The Whoot
Toilet Roll Mermaids – Considering many of us were stock-piling toilet rolls not so long ago, I'd imagine there'd be a few of these kicking around that are perfect for a kid's craft project.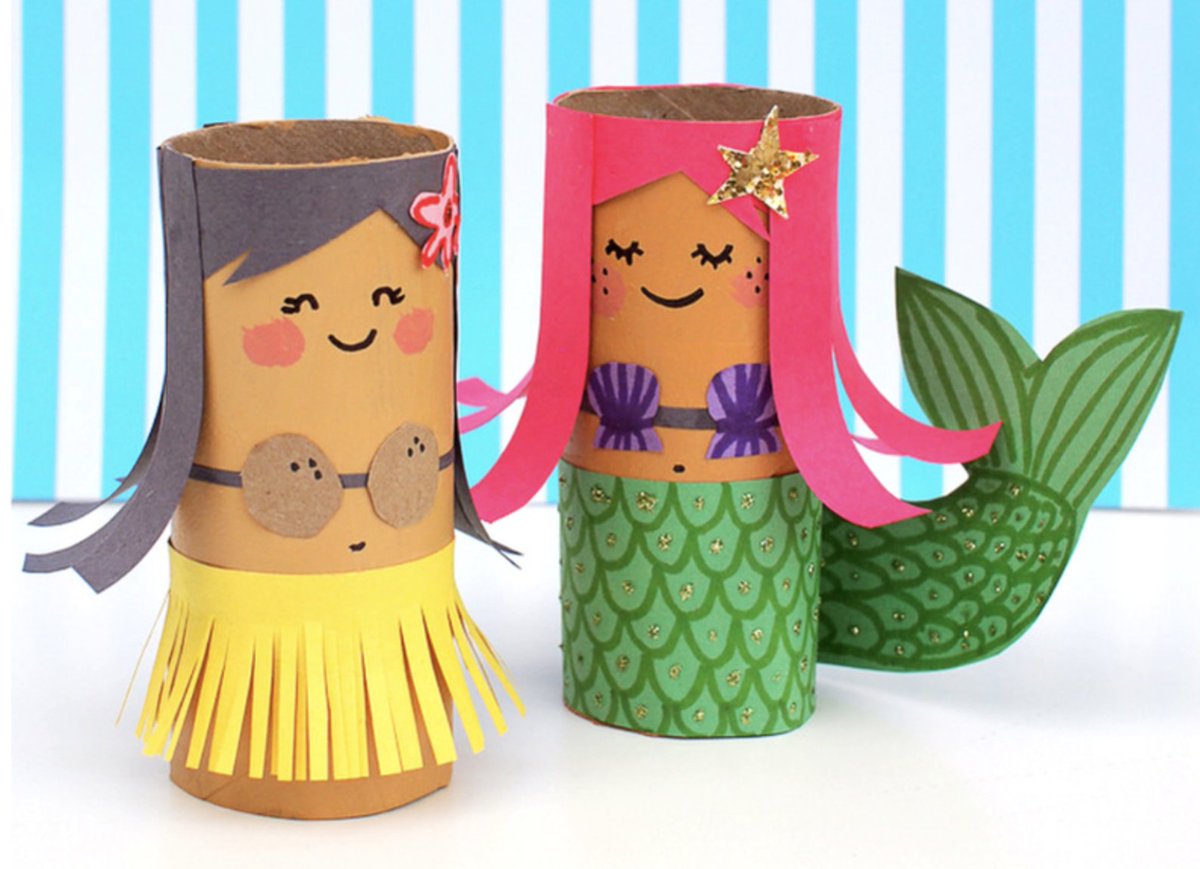 Image source: Family Minded
Easy Toilet Roll Crafts – There are SO MANY toilet roll animals and characters that can be made! Get the kids to make a whole community of characters and then put on a puppet show. It'll keep them occupied for hours!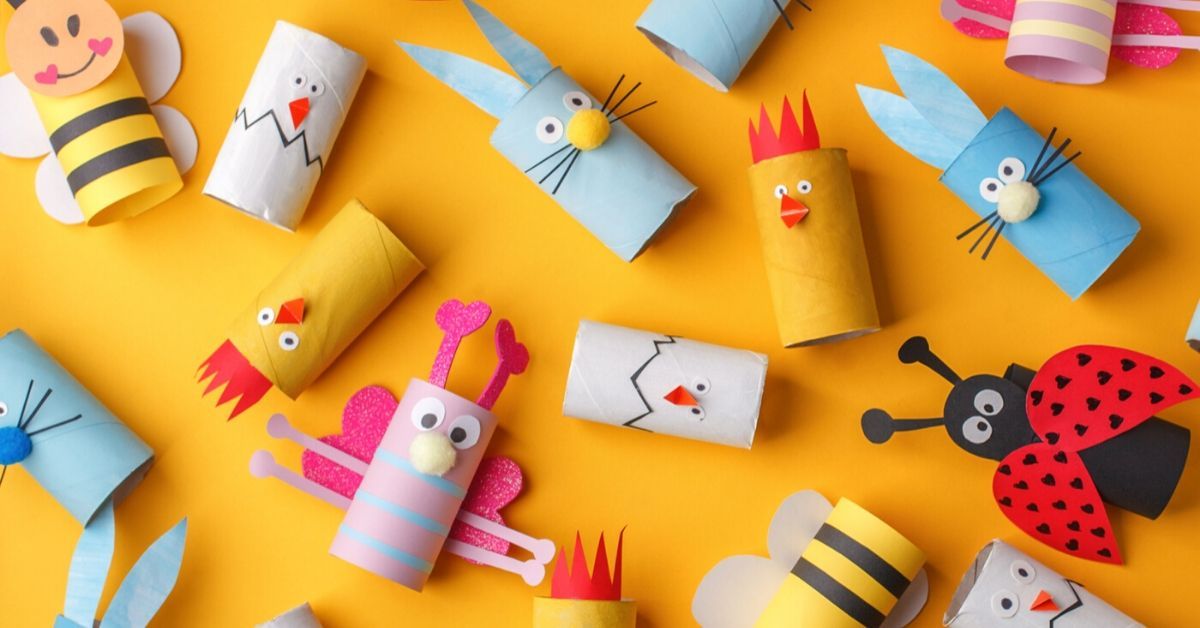 Image source: Our Small Hours
Homemade Jigsaw Puzzle – Encourage the kids to create their own puzzle by painting over an old puzzle you have at home, or creating an artwork on cardboard and then cutting it out. If you're looking for an easier ready-to-go puzzle option, view our full range of jigsaw puzzles here.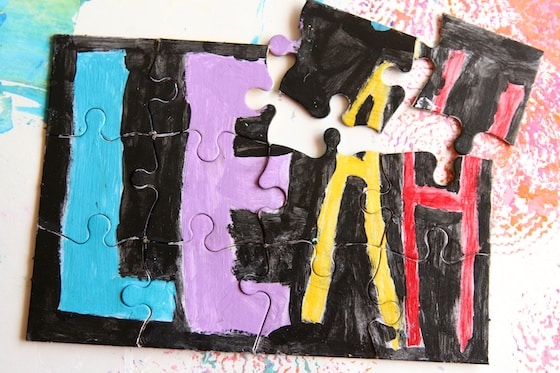 Image source: Happy Hooligans
DIY Fairy House – My girls would've loved to create a fairy house like this when they were little. It's such a simple idea too! A few popsicle sticks, buttons, a small cardboard box, a little glitter and you're good to go.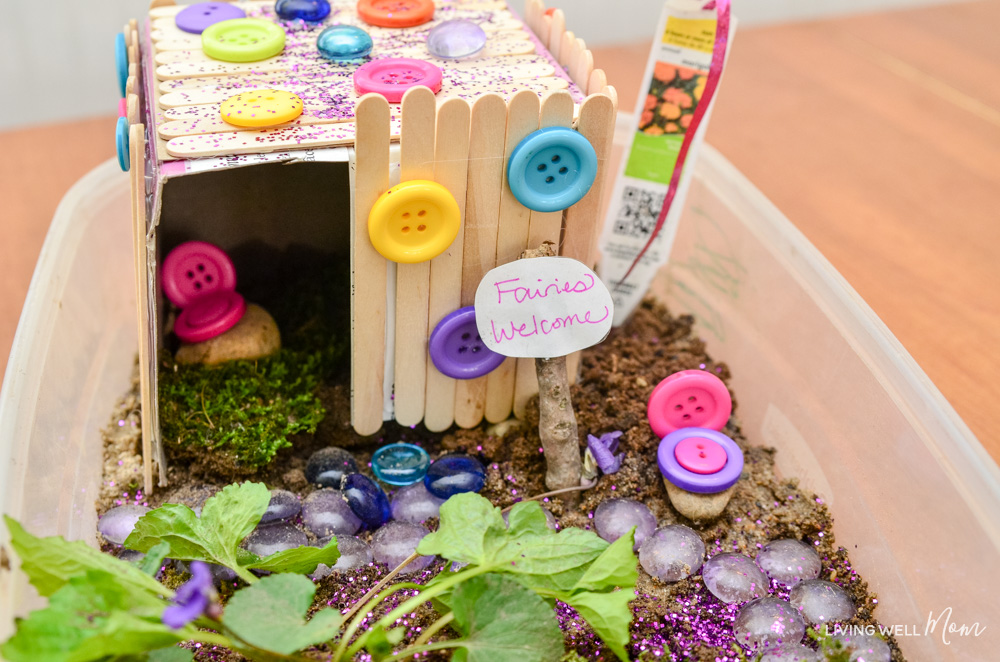 Image source: Living Well Mom
WHICH CRAFT IDEA WILL YOU TRY WITH YOUR KIDS?
---
Pin this image below to Pinterest!